Fans of mini electric cars have another cute battery-powered hatchback to drool over as Jemmell New Energy launches the new Lingbox Uni.
The Lingbox Uni is a 3-door car that seats four riders. Jemmell is offering two versions, with prices in the 38,800-49,800 yuan (US$5,800-US$7,500) range.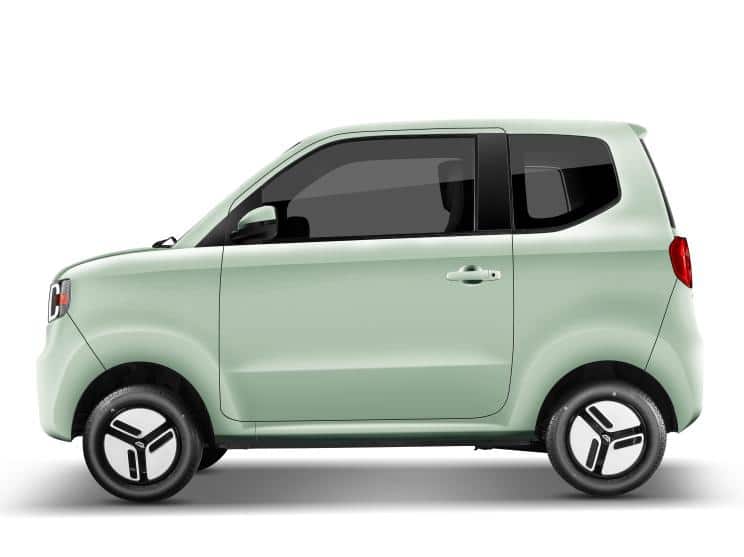 The Lingbox Uni has the same cute styling common in that price range. However, Jemmell has used hexagonal styling on the front for a bit of differentiation. You can select a white front grille or make it the same color as the rest of the body. The headlights have a C-shaped design. At the back are square taillights with rounded corners.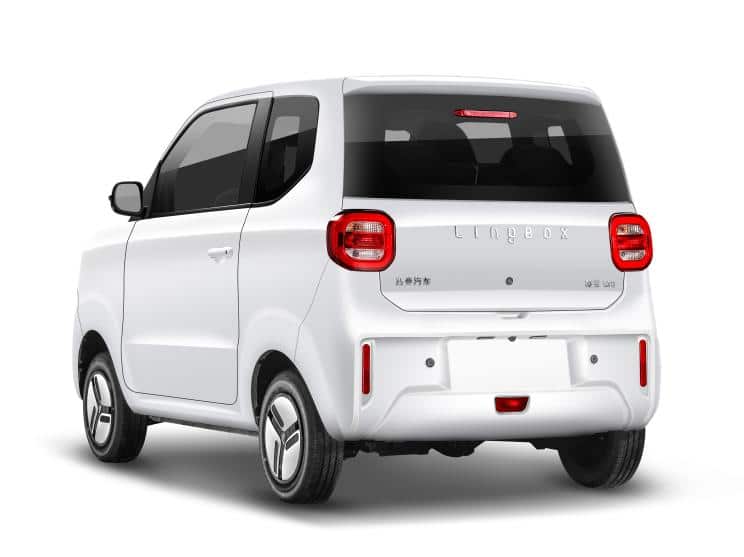 The new mini EV is 2930 mm long, 1517 mm wide, and 1620 mm tall. It has a wheelbase 1940 mm in length.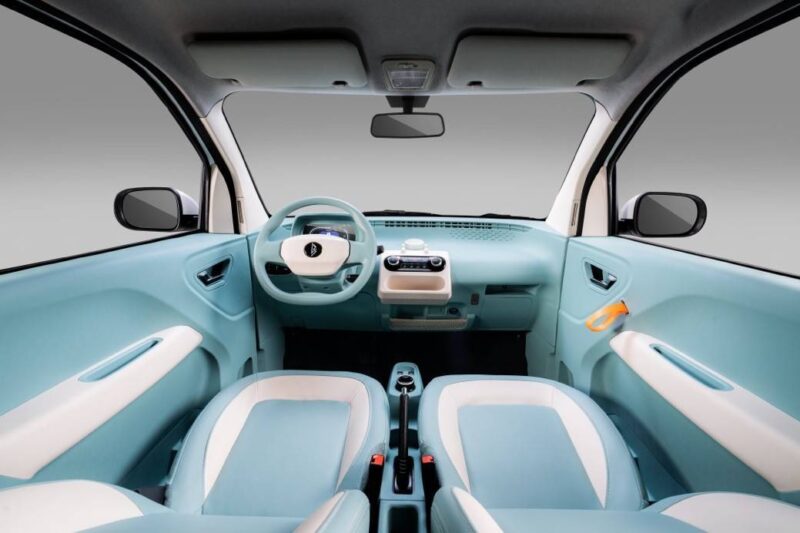 The interior has a soft two-tone color scheme that appeals to younger buyers. There is an orange straplike object on the passenger side door, ostensibly to allow the driver easily pull the door shut if a passenger leaves it open.
The pricier model offers electronic folding of the passenger seat. Safety features include tire pressure tracking, seatbelt reminder, child safety seat accessories, etc.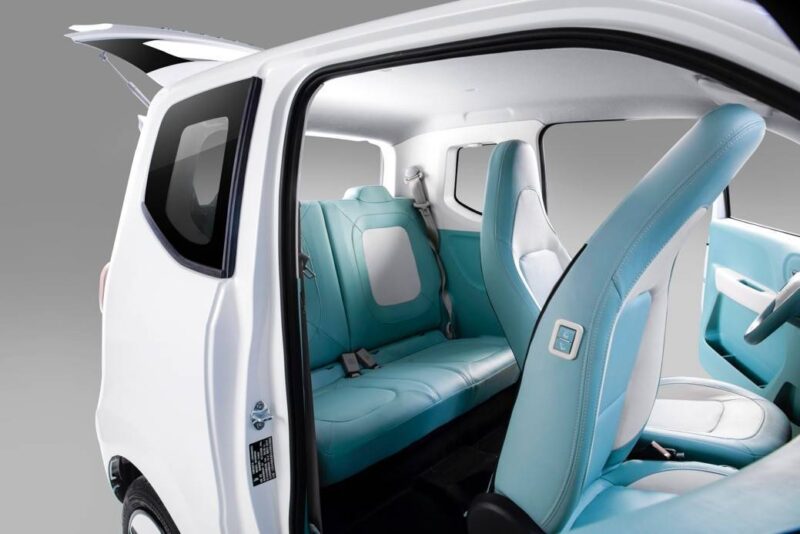 Other features include Bluetooth connectivity, a USB port, and a 12V power outlet. Buyers also get rear parking radar, reversing camera, hill assist, electric unlocking of the trunk, electric air conditioning, and low-speed pedestrian warning reminder. Obviously to save on cost, the Lingbox has only one speaker.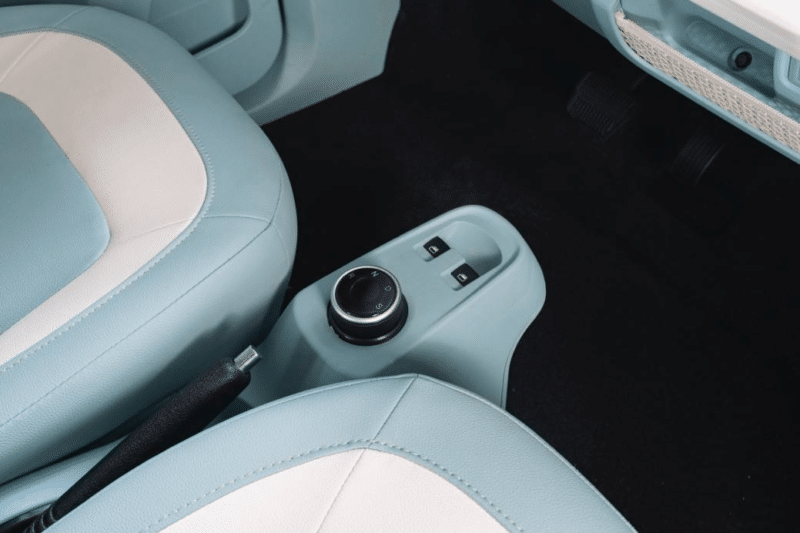 Jemell placed the drive-selector dial and the switches for the windows between the front seats. The Uni also features an old-school mechanic parking brake.
The Lingbox Uni is powered by a single electric motor outputting 20 kW and 86 Nm of torque, mounted on the rear axle. The maximum speed is 100 km/h.
The electric motor draws power from a lithium iron phosphate battery with 11.52 kWh or 15.97 kWh capacity, offering 140 km and 201 km driving ranges, respectively.
The Lingbox Uni is now available for booking with a deposit of up to 500 yuan (US$75).
The Lingbox Uni will compete with other mini EVs popular in China like the Wuling Hongguang MINIEV, Cherry QQ Ice Cream, Fengguang MINIeV and Changan LUMIN.
Jemell is an EV startup based in Jiangsu, China. It launched the Lingbox brand in 2020 and the Uni is its third mini, after the Box and Coco.
Source: Auto Home