The first half of 2022 hasn't ended, and yet, China's vehicle export volume has already exceeded one million units, a year-on-year growth of more than 40%. From January to May, the export volume was 1.08 million units, a year-on-year increase of 43%, according to the General Administration of Customs of China.
In May, 230,000 Chinese vehicles were exported, a year-on-year increase of 35%. More specifically, China exported 43,000 new energy vehicles (NEVs) in May, a year-on-year increase of 130.5%, according to the China Association of Automotive Manufacturers (CAAM). From January to May, China exported a total of 174,000 NEVs, a year-on-year increase of 141.5%.
Compared with the 12% decline in Chinese domestic vehicle sales from January to May this year, such export performance is rather exceptional.
China Exported Over 2 Million Vehicles In 2021
In 2021, Chinese car export rose 100% year-on-year to a record 2.015 million units, making China the world's third-largest vehicle exporter last year. Passenger vehicles, commercial vehicles, and NEVs accounted for 1.614 million, 402,000, and 310,000 units, respectively, according to CAAM.
Compared to Japan and Germany, Japan ranked first, exporting 3.82 million vehicles, followed by Germany with 2.3 million vehicles in 2021. 2021 was also the first time that China's car exports exceeded 2 million units. In previous years, China's annual export volumes were around 1 million units.
Global Car Shortage
As of May 29, the global auto market has decreased production by about 1.98 million vehicles this year due to a shortage of chips, according to AutoForecast Solutions (AFS), an auto industry data forecasting company. AFS predicted that the cumulative reduction in the global auto market will climb to 2.79 million units this year. More specifically, so far this year, China's vehicle production has decreased by 107,000 units due to chip shortages.
NEV Is The Core Growth Point For Chinese Car Export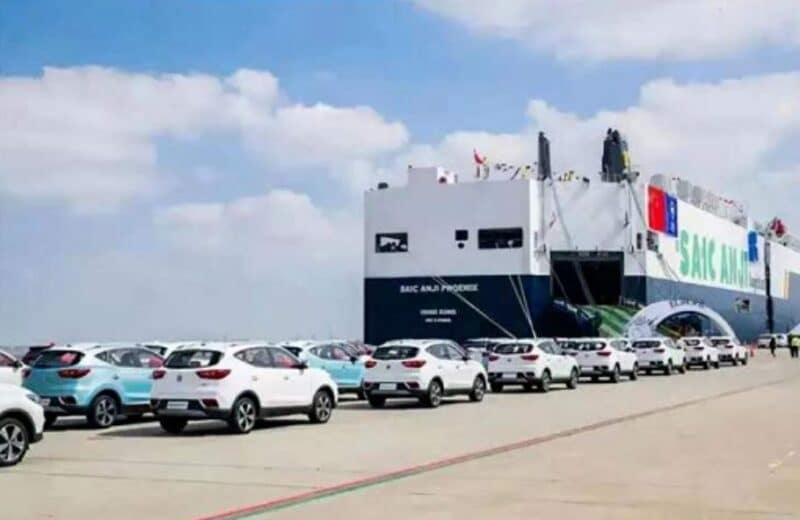 In 2021, China's vehicle export to Europe grew the fastest with a growth rate of 204%, while the growth rate of exports to North America was around 100%.
From January to April 2022, the top ten countries that China exports vehicles to were the United States, Mexico, Japan, Belgium, Russia, South Korea, Germany, the United Kingdom, Australia, and Saudi Arabia, according to the General Administration of Customs of China. It is not difficult to see the trend that economic powerhouses like Europe and the United States have become the export destinations of Chinese auto products.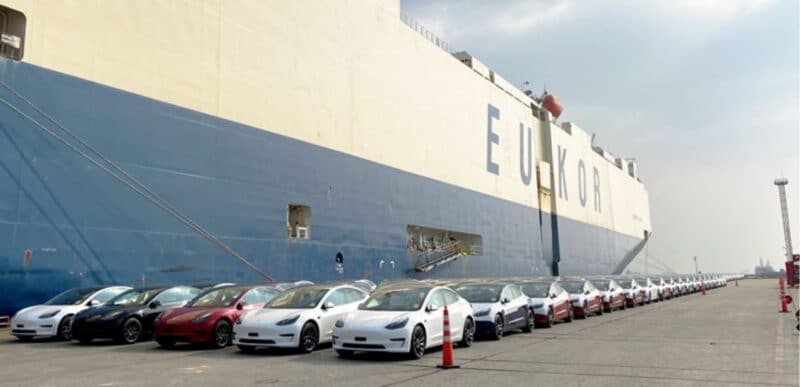 In May, the top Chinese NEV exporters were Tesla: 22,300, SAIC: 8,212, Dongfeng: 3,938, Geely: 1,786, Chery: 670, and Great Wall Motors: 506.
Sum Up
According to previous estimates, China's annual vehicle export volume in 2022 will be close to 3 million. As China's auto export volume continues to rise along with vehicle electrification accelerating in other parts of the world, let's watch how will China seize this opportunity to overtake the lead in vehicle export.
Source: Sina