RADAR is the name given to Geely's high-end EV pickup truck brand, which is scheduled to launch its first model this July. Information about the vehicles is kept top secret, and the preview images were also released with a trick up their sleeve.
Latest Shots
Not much can be made out from the pictures, but some details have been deciphered. A four-door pickup configuration is quite evident. Another design element is the horizontal taillight which is not following the vertical light norm.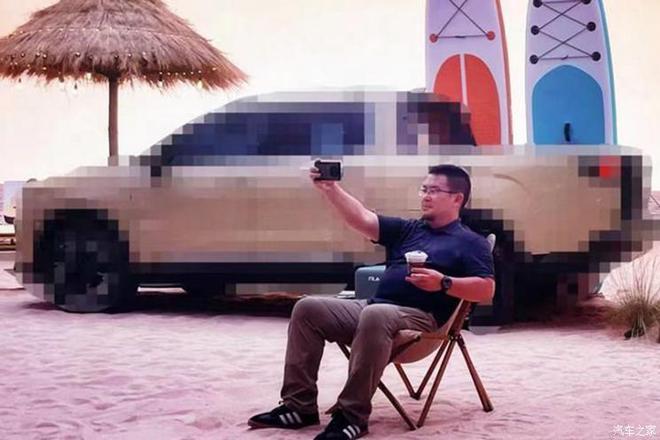 The truck is shown parked on the beach, and surfboards are in the background. It hints that the adventurous crowd may be the main potential customers towards which the EV will be targeted. However, the person shown taking a selfie has a different persona. He seems like he just got off from work at a tech company.
Previous Leaks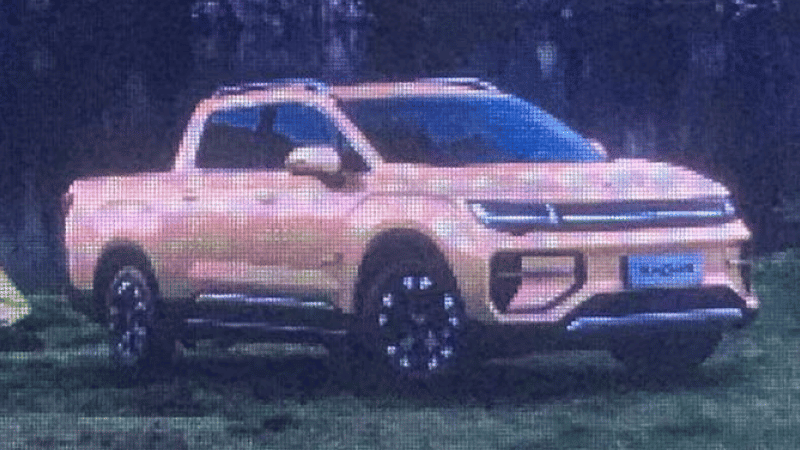 A couple of weeks back, images were leaked during an official presentation that showed the RADAR truck without camouflage in bright orange color. This is the same color that is shown in the latest picture. Headlights run are joined together with a light strip, and fender flares try to give a mean look.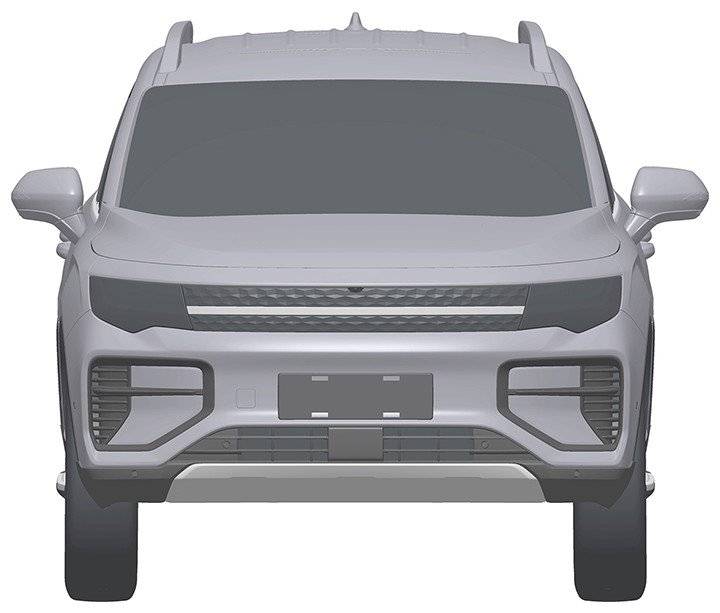 Patent images also emerged that show a Geely pickup truck. It was speculated to be from Either Geely or its commercial vehicle brand Farizon.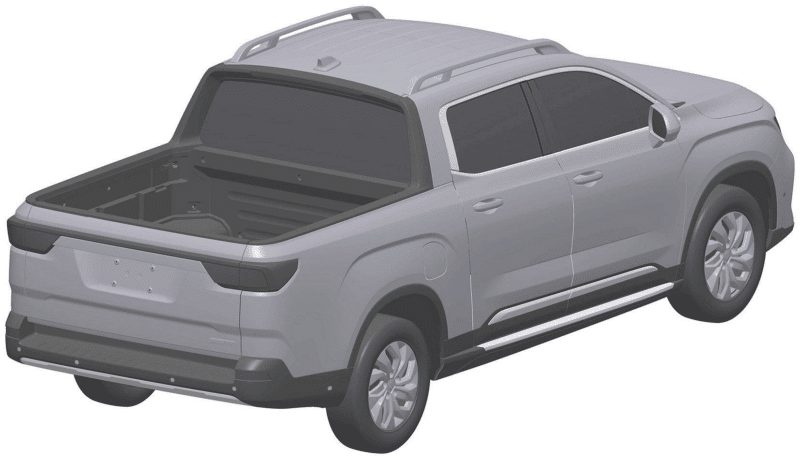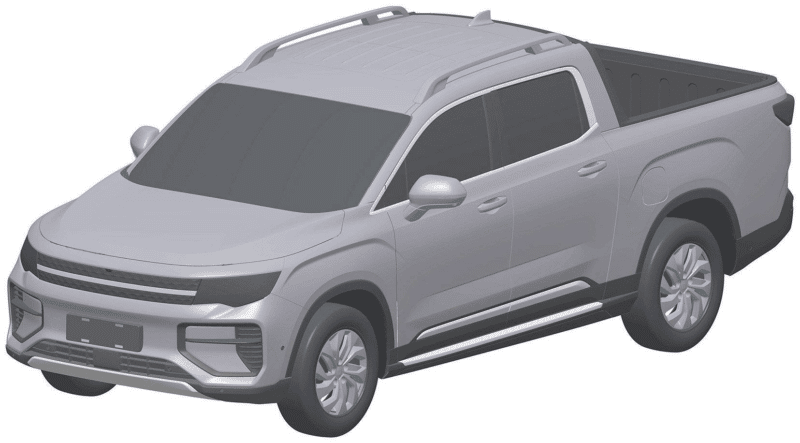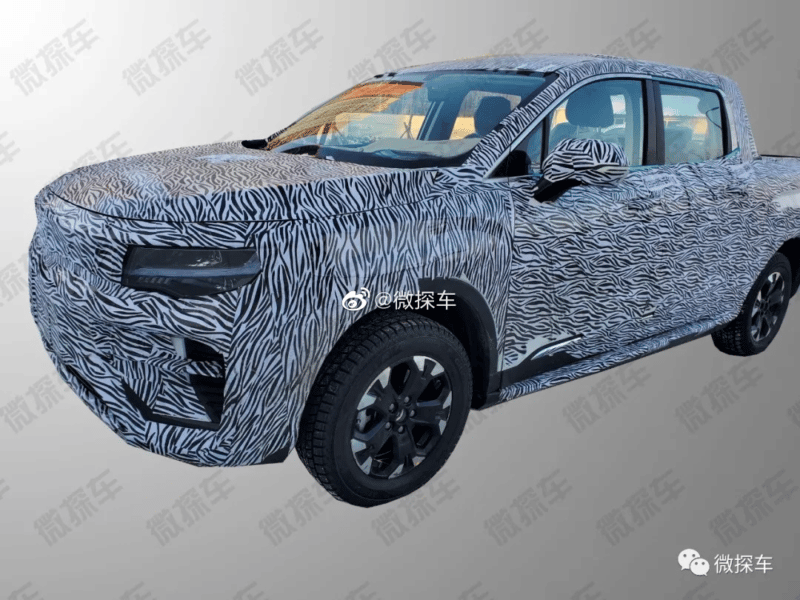 RADAR Brand
Reports back in November 2021 suggested that Geely was in the works to separate its commercial vehicle business from the pickup truck group. This was done to make room for a high-end new energy vehicle brand. Official tender announcements have confirmed the notion.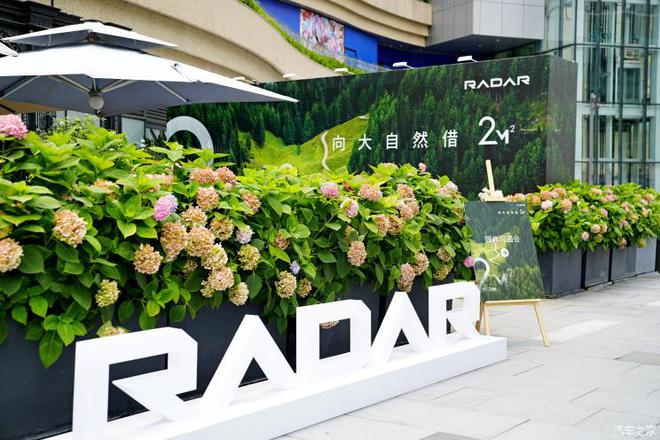 Geely Pickup Truck Auto Parts (Shandong) Co. Ltd and Geely Pickup Truck Auto Sales (Shandong) Co. Ltd is two independent entities formed by the automaker at present. Hangzhou Geely Automobile Research and Development Co. Ltd is the major shareholder of both companies and is wholly owned by the Zhejiang Geely Holding Group.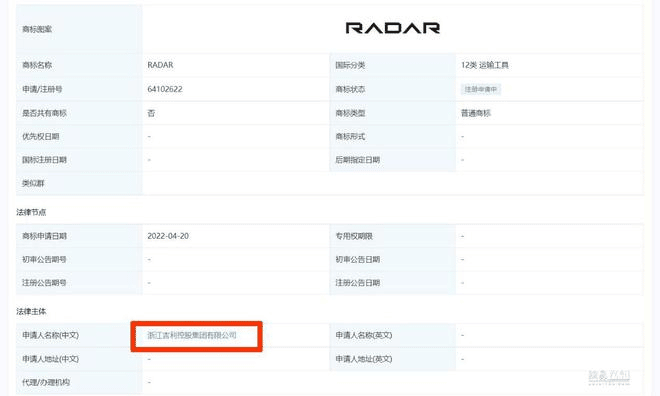 The main competitors of the RADAR brand will be the SANY, Foton Tunland EV, and Dongfeng Rich 6 EV. Geely's offering will not be as expensive as the RIVIAN, which is already on sale in the US, and the upcoming Tesla Cybertruck.