A Foton Tunland monster truck, seen on the the FB-Show 2015 (intro) in Beijing, looking all the monster business with a jacked-up suspension, giant wheels, shiny chimneys, exposed differentials, white painted springs, and a dark black red paint job.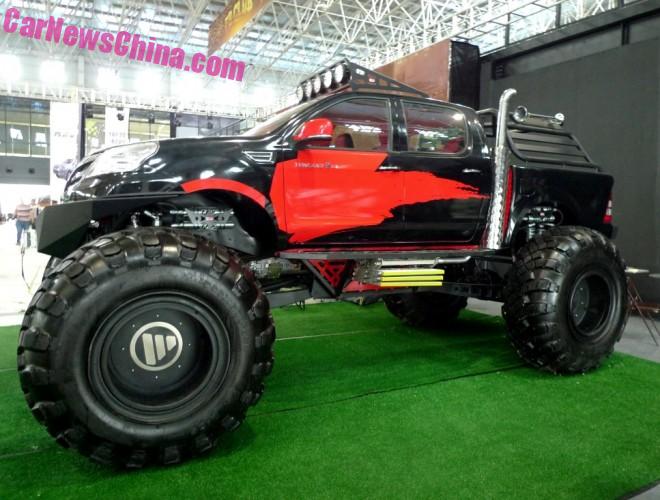 The chimneys are the best part of the whole car. It should have some shiny more! Wheels look great a well, with a giant Foton logo in the center. Four door crew cab with five search lights on top. The short bed is fitted with a frame with a large shiny horn on each side. The ladder to climb inside is… remote controlled!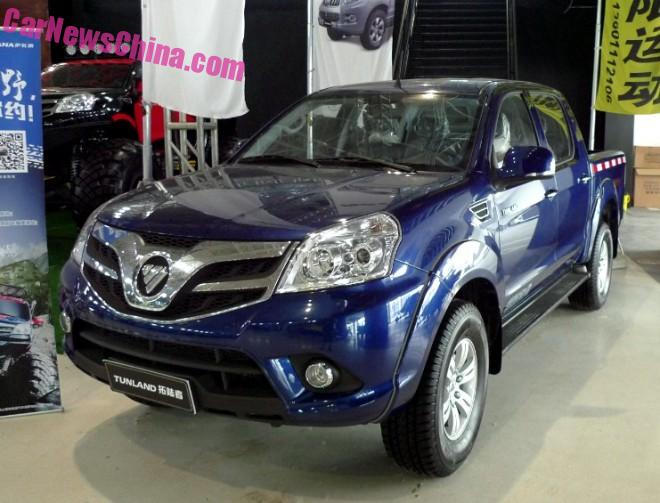 This is the standard Tunland, a typical Chinese mid-size pickup truck, manufactured by Foton Motor, a subsidiary of the Beijing Auto Industry Corporation (BAIC). The base car already features an impressive grille, but the wheels are far too small. The Tunland is powered by a locally produced Cummins 163hp turbocharged four-cylinder petrol engine, here mated to a five-speed manual gearbox. Price for all this pretty starts at 87.900 yuan and ends at 154.900 yuan.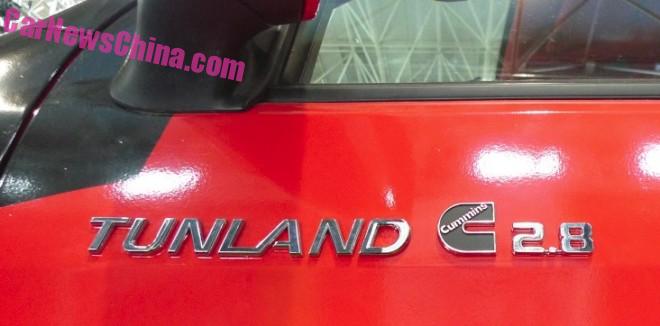 The monster truck kept the same engine, so it won't be very fast, but the shiny badges look sweet on the red door.
I can see your 'box! The conversion from truck to monster truck was quite a work. The wheelbase was stretched from 3100 to 3600, length grew from 5310 to 5690, and height went up to 2800 from 1860.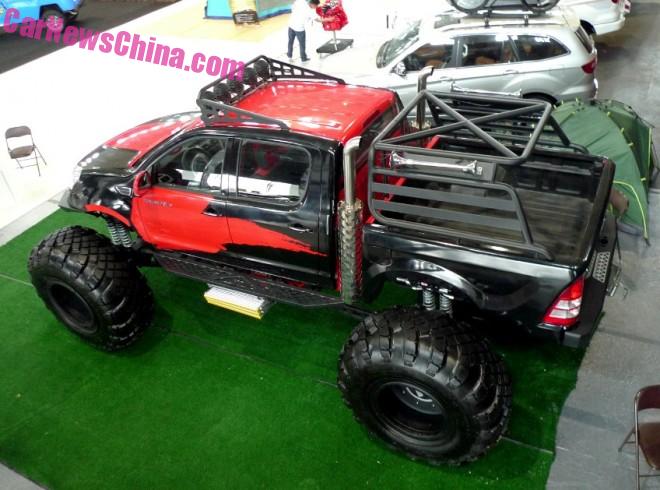 The monster truck was developed for auto shows and the such, and has never seen any serious action so far. There are no monster truck competitions in China, but a wealthy few use similar vehicles to go racing in the deserts up north an north west.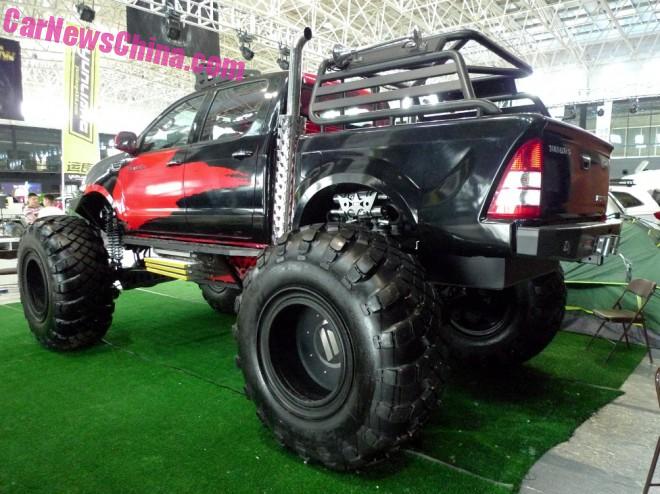 Reinforced frame under the bed, for strong but also for adding weight for a better ride balance.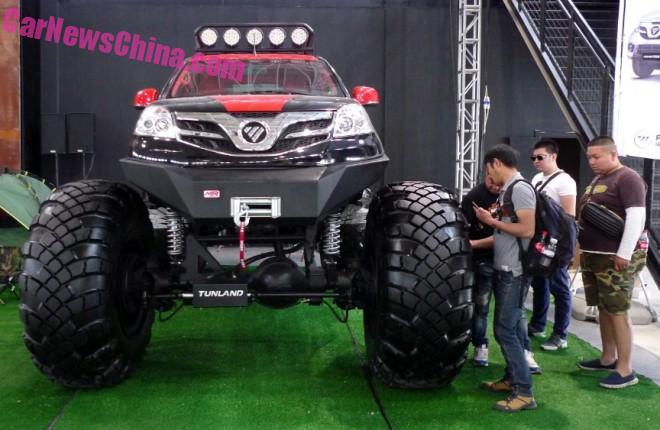 Local citizens inspecting the wheel. The Tunland monster truck is BIG.