That grille takes light out of day! This mad machine is the new Trumpchi M8, a large seven-seat MPV for the Chinese car market. The M8 is the new king of Chinese grille bling, a position not easily won in grille-crazy China where bling is beautiful. The Trumpchi M8 comes in two kinds: a hybrid (pictured on the first pic) and a petrol version.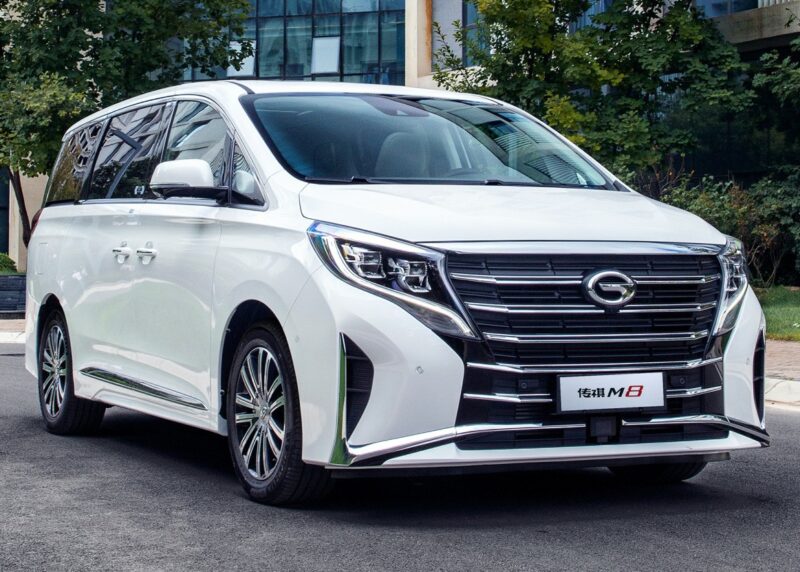 This is the outgoing Trumpchi M8, already pretty impressive in the bling department. The M8 was launched in 2017 (then called GM8) and is currently priced between 176.800 yuan and 259.800 yuan (26.260 – 38.580 USD). The only engine option is a 2.0 turbo with 201 hp and 320 Nm. The engine is mated to a six-speed automatic transmission.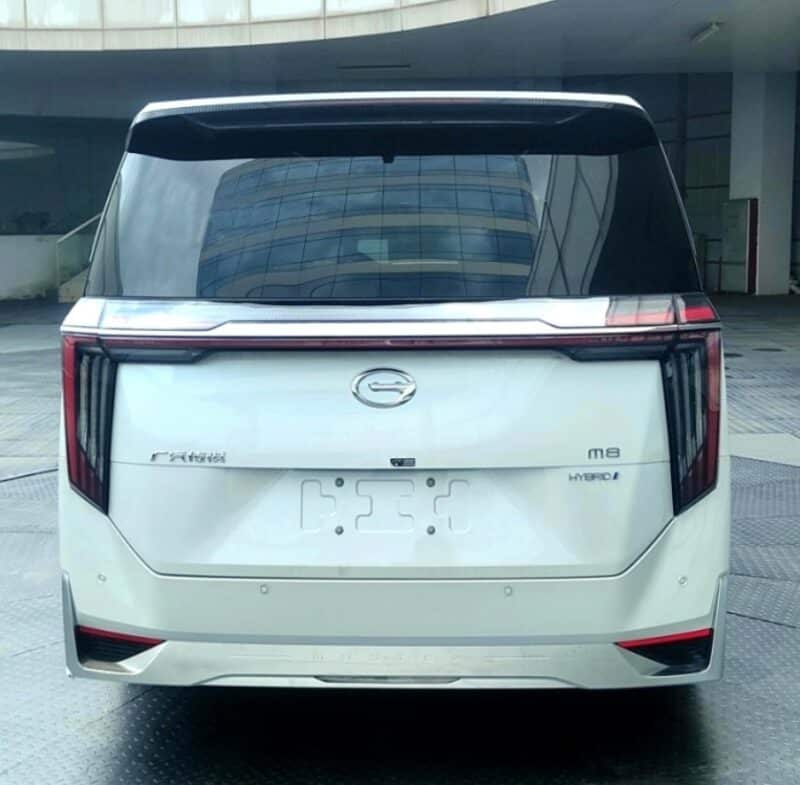 This is the new one, note the 'hybrid' badge on the right. Rear design is not as crazy as the front, but still impressive with a car-wide light bar, and light units that extend almost to the bumper. The 'G' logo refers to GAC, the owner of the Trumpchi brand.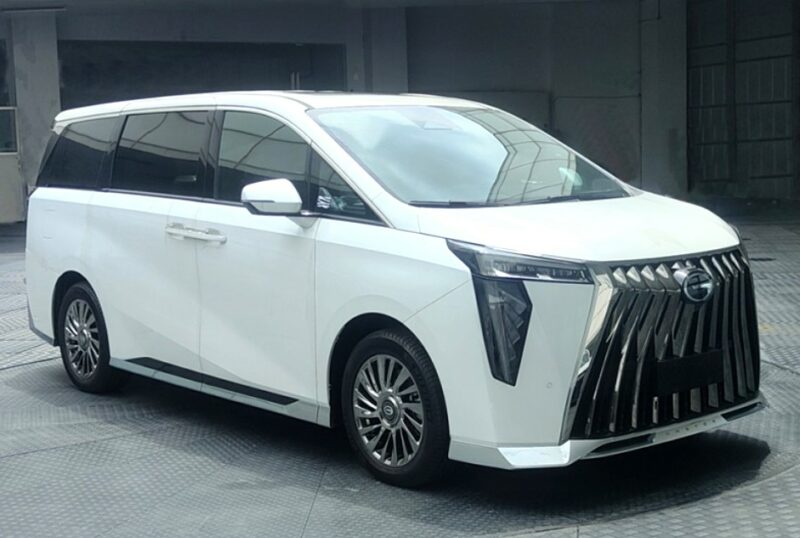 This is the petrol version. The headlights are a work of art as well, with multiple lenses extending deep into the bumper. The alloy wheels have a kind of retro design.
Power: the petrol version gets a new 2.0 turbo with 251 hp and 380 Nm. The hybrid gets a 190 hp 2.0 turbo + an electric motor. Trumpchi hasn't disclosed the power of the electric motor yet, but combined output is expected to hover around the 250 hp as well. Gearboxes: CVT or 8-speed automatic.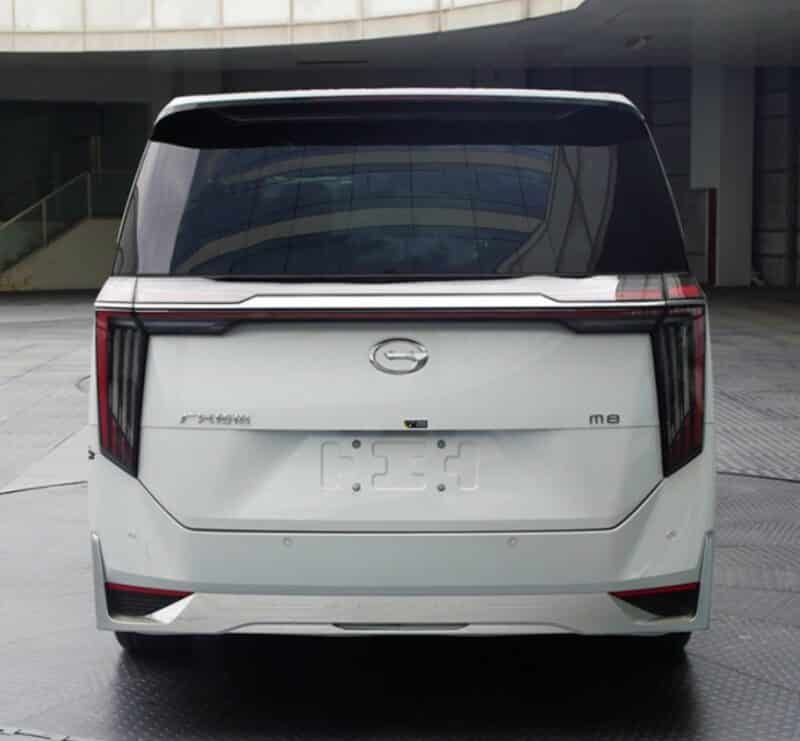 Size: 5193/1893/1823, with a 3070 wheelbase. The petrol version weighs 2060 kilo, the hybrid comes in at a hefty 2245 kilo.

Other images show an optional grille with horizontal bars. Nice, but I bet nobody will buy it. In China, many car makers offer different grille designs for their vehicles.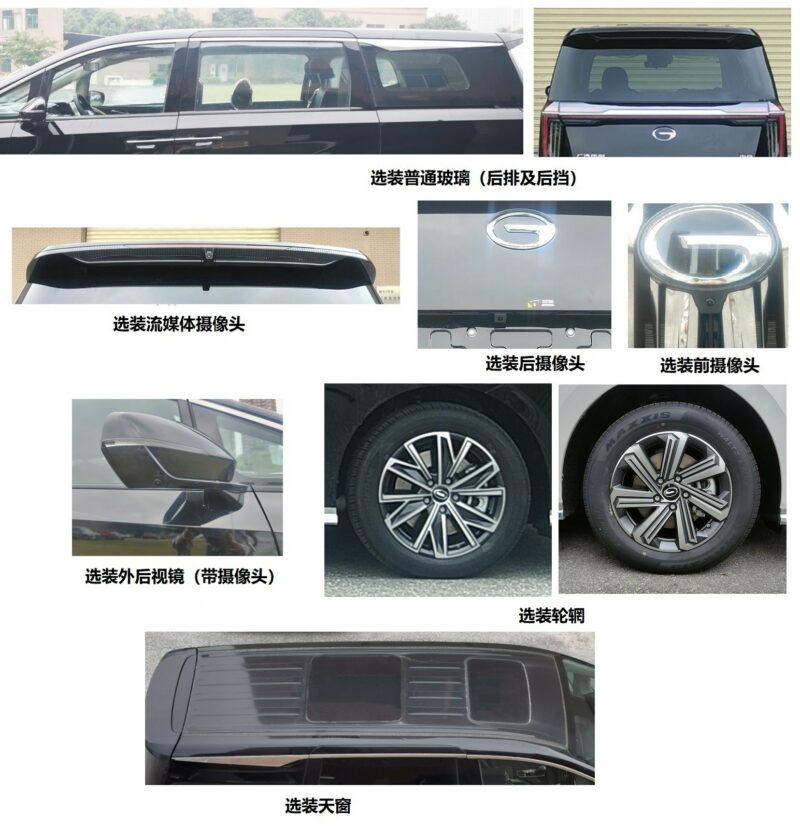 The Trumpchi M8 will likely have its public debut on the Guangzhou Auto Show in the fall. This is GAC's hometown, so they always save their most important new cars for that event.