This is the Sehol Aipao, a compact electric sedan under the Sehol brand of JAC Group. The Sehol Aipao was launched on the Chinese car market on July 28. Price starts at 130,000 RMB (19,000 USD).
Sehol (思皓) is a brand under JAC, founded in 2020. The brand was originally called SOL and was owned by a joint venture between JAC and Volkswagen. The plan was to build affordable electric cars based on JAC-developed platforms. The joint venture only launched one car, the SOL E20X, based on the JAC iEV7s.
Volkswagen then changed its mind, and decided to buy a majority stake in the joint venture, and use it for building Volkswagen-branded cars on its own MEB platform. The joint venture was renamed from JAC Volkswagen to Volkswagen Anhui. Anhui is the city where the factory is based.
That meant there was no use for the SOL brand anymore. JAC took it over and renamed it Sehol. The Chinese name, 思皓 (Sihao), remains the same. JAC then started bringing its Refine and Jiayue-branded passenger cars under the Sehol brand, both petrol-powered and electric. They sell nine cars now. The QX, X8, and X7 are petrol powered SUVs. The X5 is a petrol crossover and the A5 a petrol sedan. The E10X is an electric minicar, the E40 an electric crossover based on the X5, and the E50A an electric sedan based on the A5. Recently, Sehol unveiled the Yao, a sporty petrol sedan again based on the A5.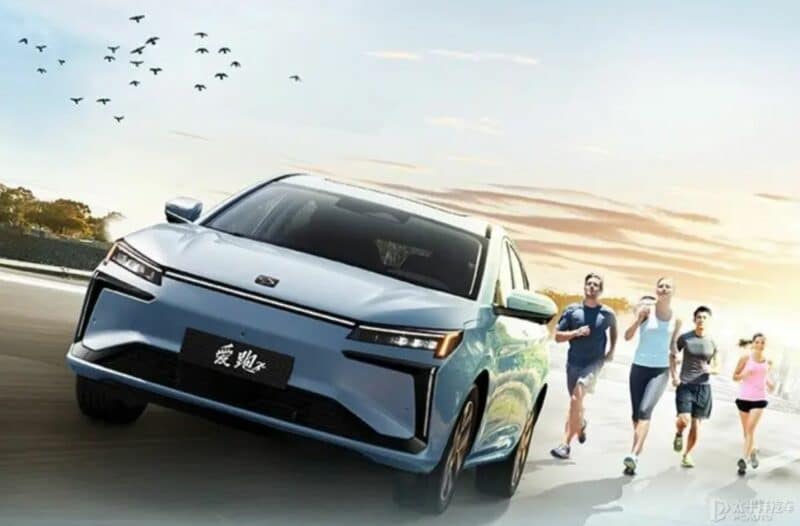 Aipao (爱跑) in Chinese means "Like to Run". The Sehol Aipao is based on both the petrol-powered Yao and the electric E50A.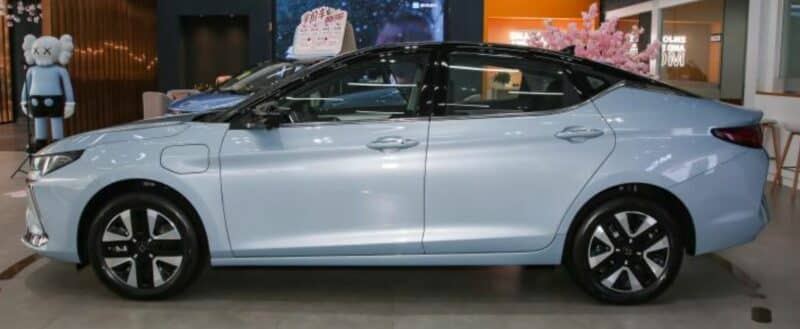 The size of the car is 4770/1820/1510mm with a 2760mm wheelbase.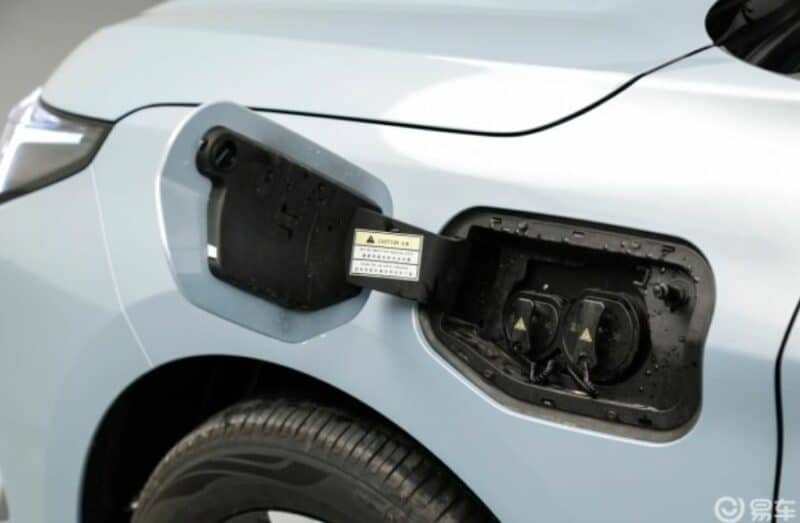 The charging port is located on the front fender of the car.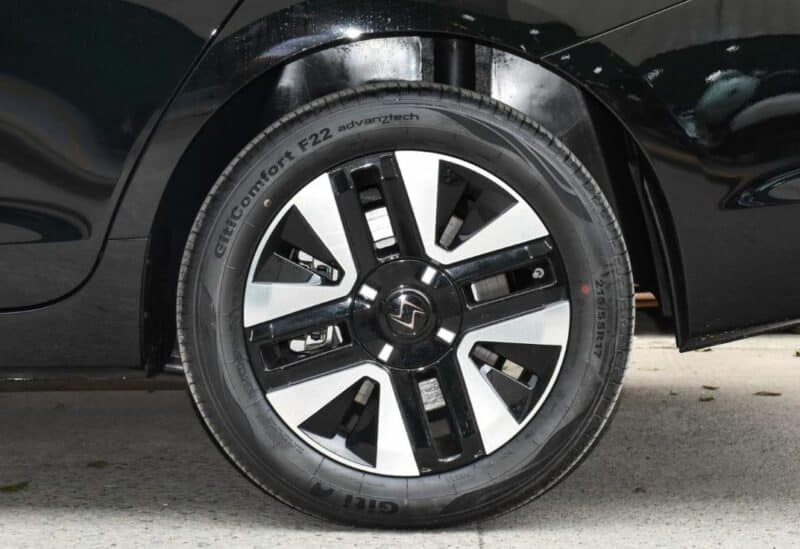 The "V" shape four-spoke two-color wheel rim further enhance the sportiness of the car.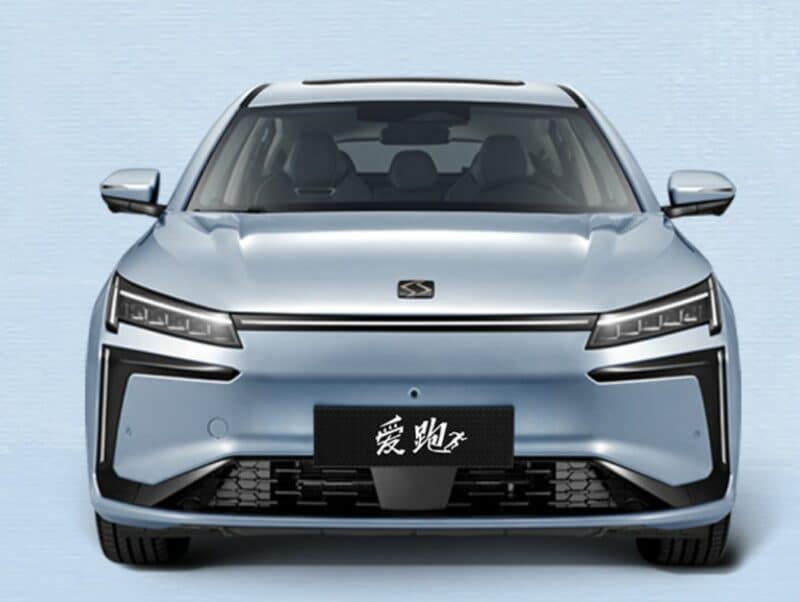 The front face adopts a fake grille design. The narrow and long headlights on both sides are linked by a light strip.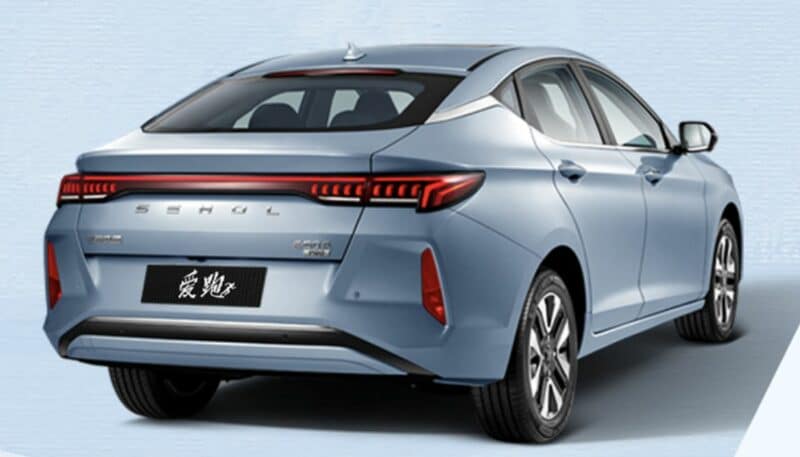 The fastback design also makes the rear look sporty.
The interior comes with a 10.25-inch instrument panel, a 10.4-inch vertical central control screen that is integrated into the center console, a flat-bottomed steering wheel, and 64-color ambient lighting.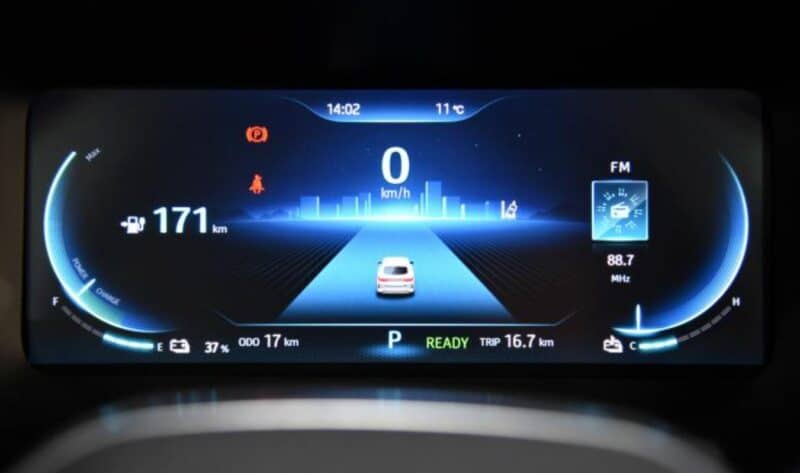 The car is also equipped with Huawei's intelligent driving system, which comes with a 77GHz millimeter-wave radar and a wide angle camera with a 120° horizontal viewing angle to achieve level 2 driver assistance functions.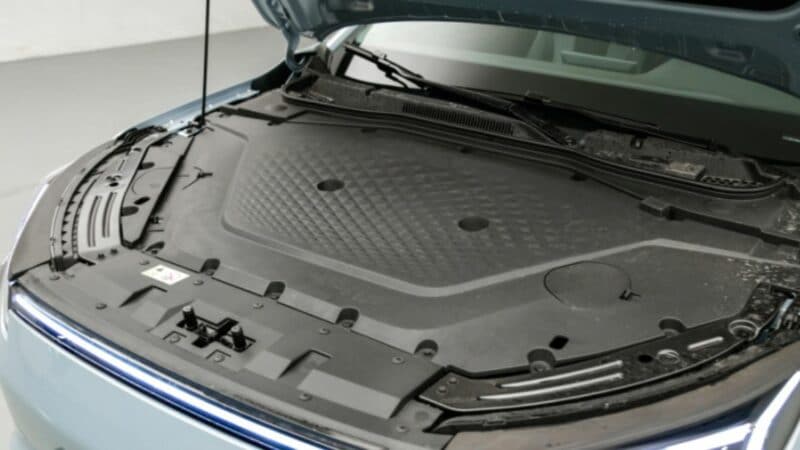 The Sehol Aipao is equipped with an electric motor with 142 kW power and 340 Nm torque. The car comes in two ternary lithium-ion battery pack options: 50.1 kWh with a 460 km range and 64.5 kWh with a 602 km range. It does 0-100 in 7.6 seconds. Its top speed is 142km/h.