New spy shots of the upcoming Voyah sedan, code named H53. The sedan is the production version of the 2020 Voyah i-Land concept car. The H53 is going to be a big car with a length of over five meters and a near-three meter wheelbase. It is expected for launch on the Chinese car market in Q2 2023.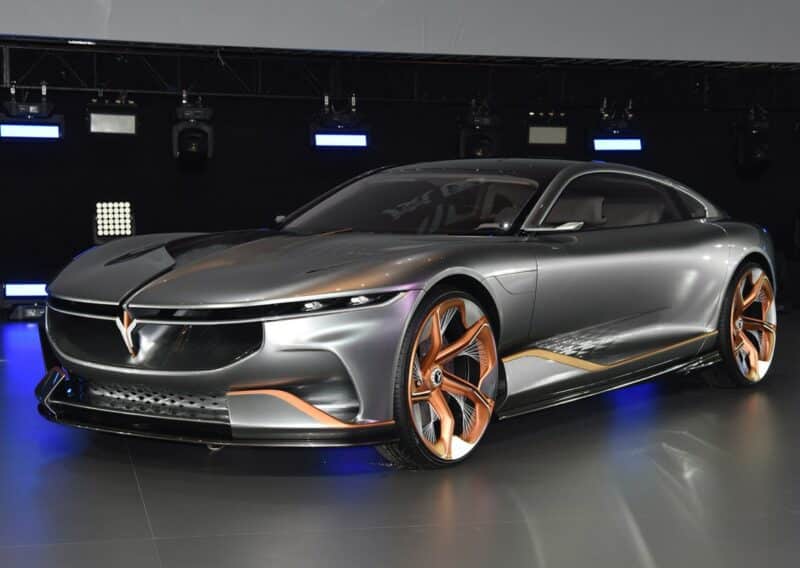 The i-Land concept car, with a single gull-wing door. The production car will get conventional doors, a larger cabin, and a shorter hood. On the spy shots, it appears to have a lift-back trunk with a short overhang at the rear.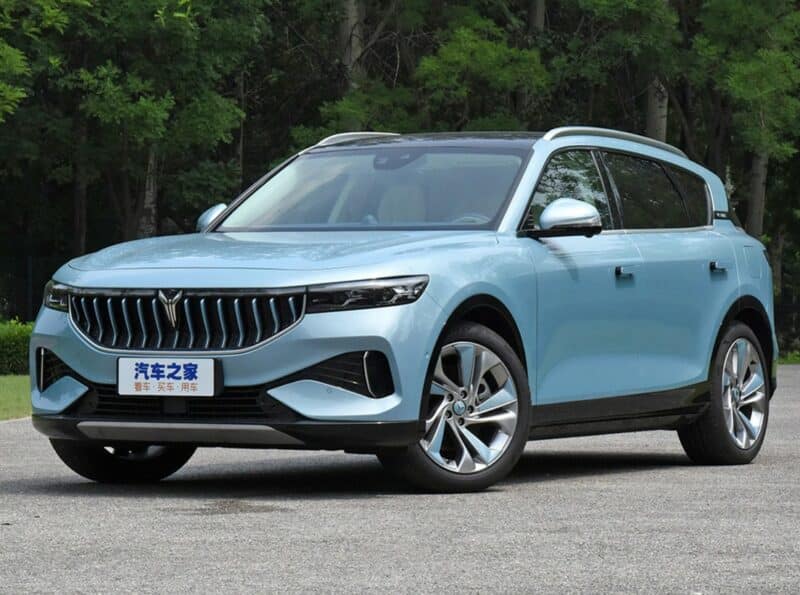 Voyah is a luxury brand under Dongfeng Motor. They make two cars at the moment: the Voyah Free SUV and the Voyah Dreamer MPV. Both cars are available in EREV and EV forms. The Free has 3 power train options:
EREV 1.5 turbo + two electric motors. Total output is 671 hp and 1000 Nm. Range is 860 km.
EV single motor (rear). Output is 374 hp and 520 Nm. Range is 505 km.
EV dual motor. Output is 694 hp and 1040 Nm. Range is 475 km.
Price ranges from 313,600 to 373,600 yuan (46,501 – 55,397 USD).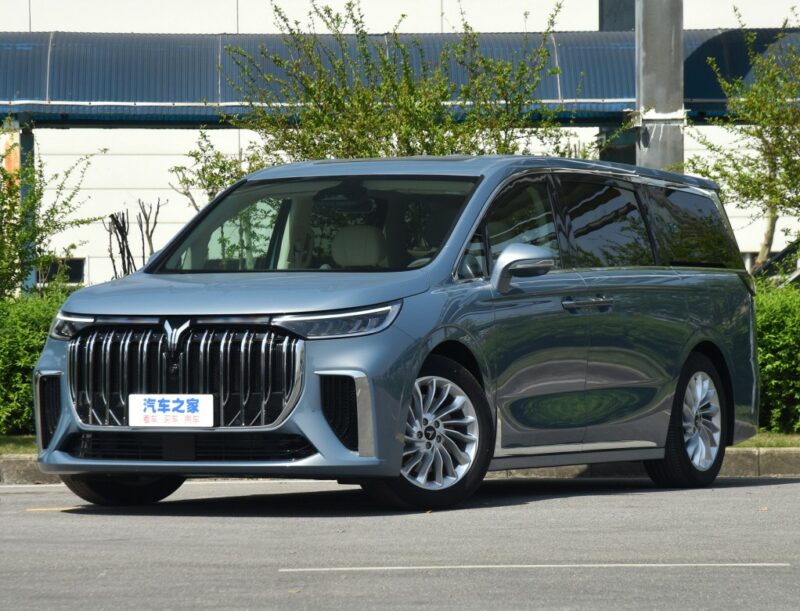 The Voyah Dreamer is a big 7 seat MPV with a length of 5.3 meters. There are only two versions:
EREV 1.5 turbo + two electric motors. Output is 388 hp and 610 Nm. Range is 750 km.
EV dual motor. Output is 430 hp and 620 Nm. Range is 475 or 605 km, depending on battery.
Price starts at 369,900 yuan and ends at 689,900 yuan (54,848 – 102.298 USD).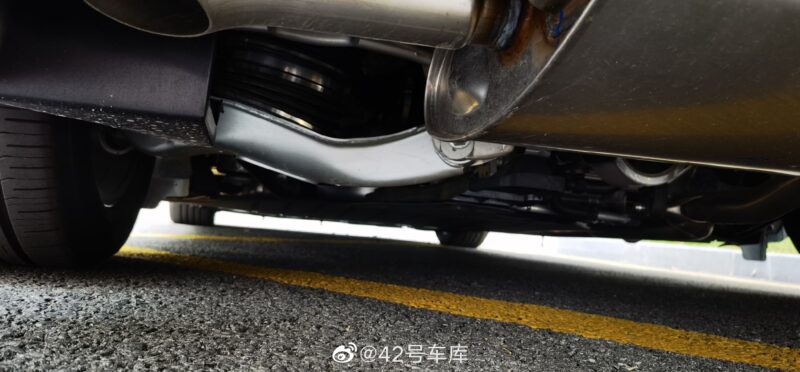 The new H53 sedan will get EREV and EV power trains too. The test car on the photos has an exhaust pipe so it is the EREV version.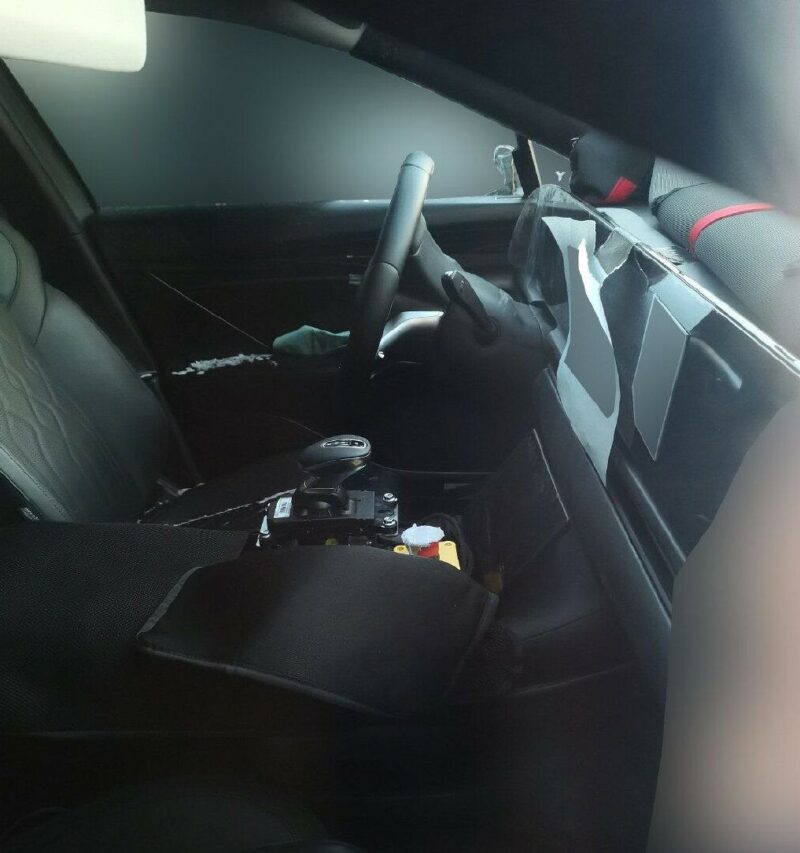 The interior with a ultra large cabin-wide one-piece screen. The steering wheel has the typical Voyah design, where the lower spoke morphs into the steering wheel column. The leather seats have the same texture as in the other Voyah cars.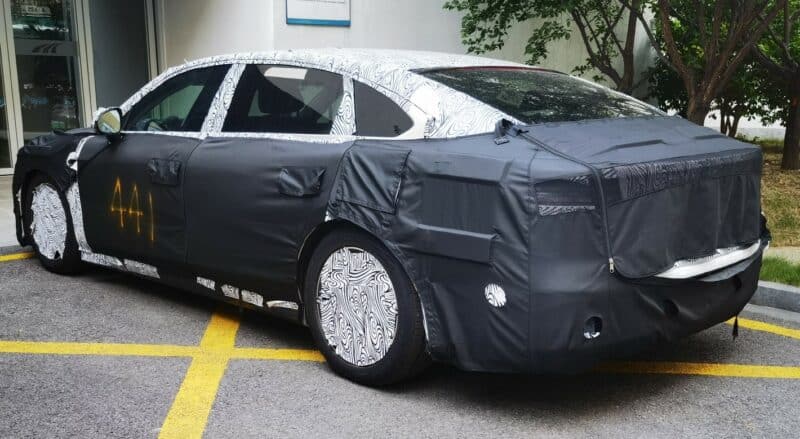 One of the charging points/fuel caps is located above the left-rear wheel, note the 'hatch' in the camouflage. We can also see a car-wide rear light bar, and the rear doors are notably long. More as we get it!
Sources: Weibo/42号车库, Autohome.