Geely's EV brand – Geometry – shared an official image of its two upcoming EVs, called G6 and M6. They will adopt Harmony OS from Huawei and become successors to the ongoing Geometry A and Geometry C. Geometry didn't detail these new vehicles. But we have found some valuable information. Let's get acquainted with the G6 and the M6.
Geometry G6 & M6 Teaser Image

As mentioned, Geometry has shared just one image with the G6 and M6. As we can see, the G6 is a sedan, while the M6 is a hatchback (or a small CUV). Their appearance stays in line with the Geometry A and the Geometry C. For example, the headlights, overall body shape and side-view mirrors of the M6 are like the Geometry C. And the Geometry G6 also looks really close to the A electric sedan.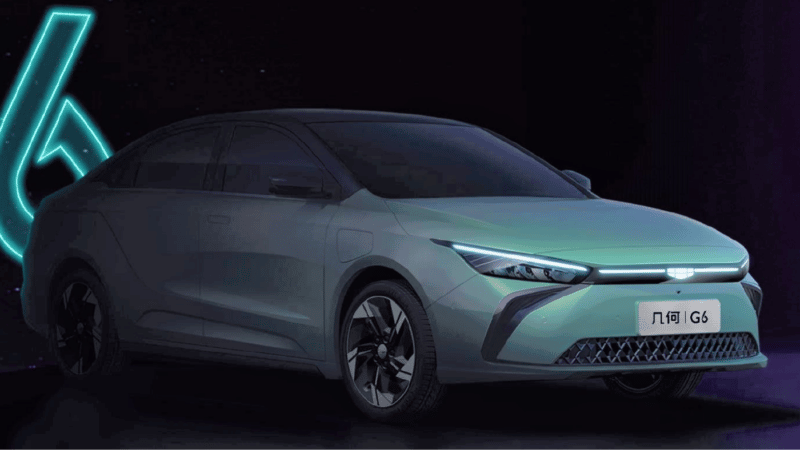 These newcomers look sportier, mainly because of glossy plastic trim, a light strip in the front end, and different bumpers. To be honest, these point changes didn't make A and C look like all-new vehicles at all. And Geometry made a bit confusing move by renaming them. Moreover, Geometry continued giving up their naming pattern. Previously, their cars were mostly called with a single letter. For example the Geometry A, the Geometry C, or the latest Geometry E. But now Geometry has come up with a totally new naming.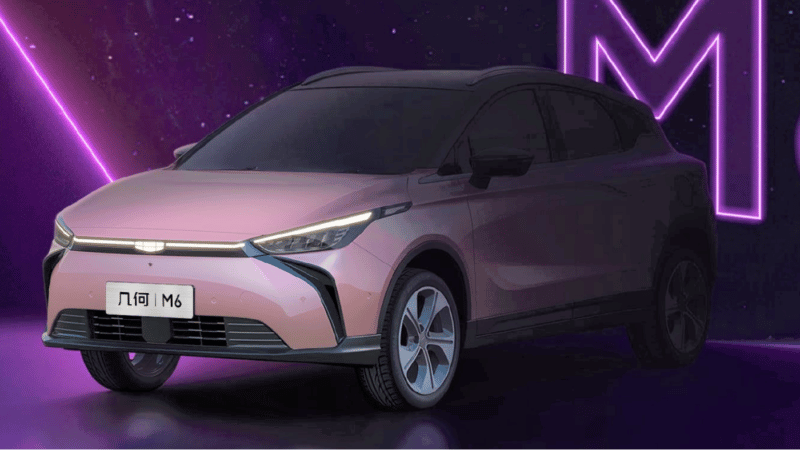 As the G6 and the M6 are just redesigned A and C models, their dimensions can't change much. So let's get to their size:
The Geometry A: 4752/1804/1503 mm with a wheelbase of 2700 mm
The Geometry C: 4432/1833/1560 mm with a wheelbase of 2700 mm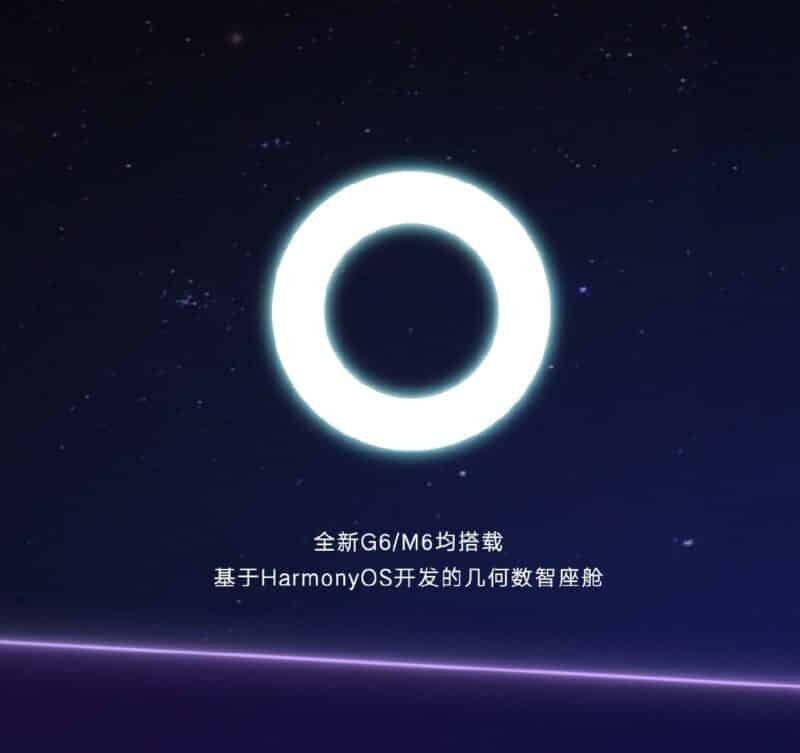 Geometry also mentioned that the G6 and the M6 will be equipped with Harmony OS from Huawei. Its major benefits include a video calls possibility, the voice assistant, cross-device communication, and a big apps ecosystem. Some vehicles already use Harmony OS, for example: the AITO M5.
Geometry G6 MIIT Images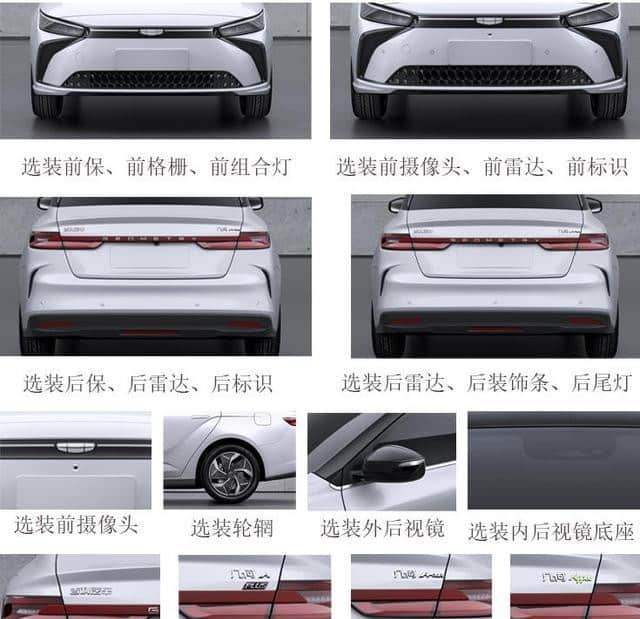 The Geometry G6 electric sedan appeared in Chinese MIIT announcements last month. In these images, we can notice that it has a single taillight unit. It differs from the two separated taillights at the rear end of the A. In July's MIIT announcements, the Geometry G6 had another name… several names. One of them was 'A Plus', and another was 'Apple'. And now we see that Geometry has come up with a totally new name.
According to the announcement, the Geometry G6 and M6 get an electric motor for 150 kW (204 hp) and a ternary (NMC) battery made by CATL. Their range wasn't detailed. But Chinese media complain it will reach 600 km. The current Geometry A sedan and Geometry C have the same power output. They also got two optional ternary batteries for 54 kWh (430 km NEDC) and 70 kWh (600 km NEDC).
The price range of the two newcomers is unknown yet. But their predecessors' cost lies between 126,800 and 207,800 RBM (18,755 – 30,740). Will slightly styling updates and Harmony OS increase their price tag? Only time will tell. Anyway, we will keep an eye on these twin-models, so stay tuned!
Source: Geometry Weibo, Autohome, MIIT