The Zeekr 009 MPV is probably the most-talked about car in China now, with many loving the daring design but with equally as many ridiculing the way it looks, especially the grille. Interestingly, new photos via China's MIIT show a yet unknown variant of the 009 with the front in body color, instead of with the…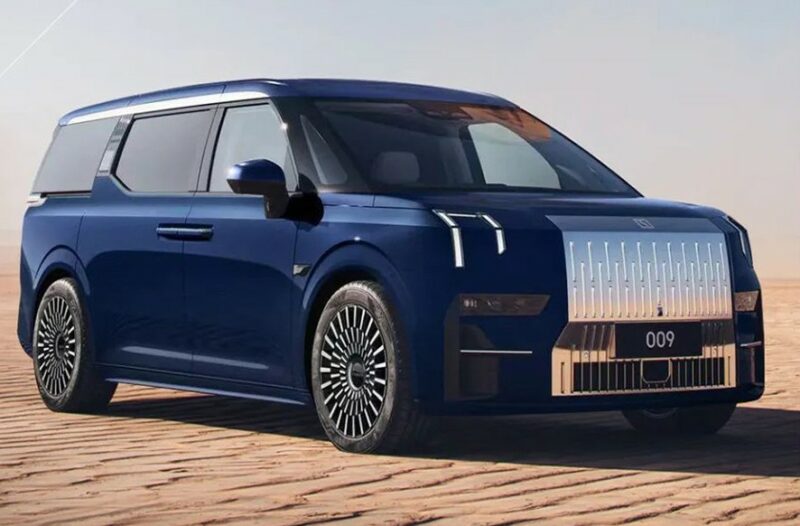 … silver plate grille we saw earlier.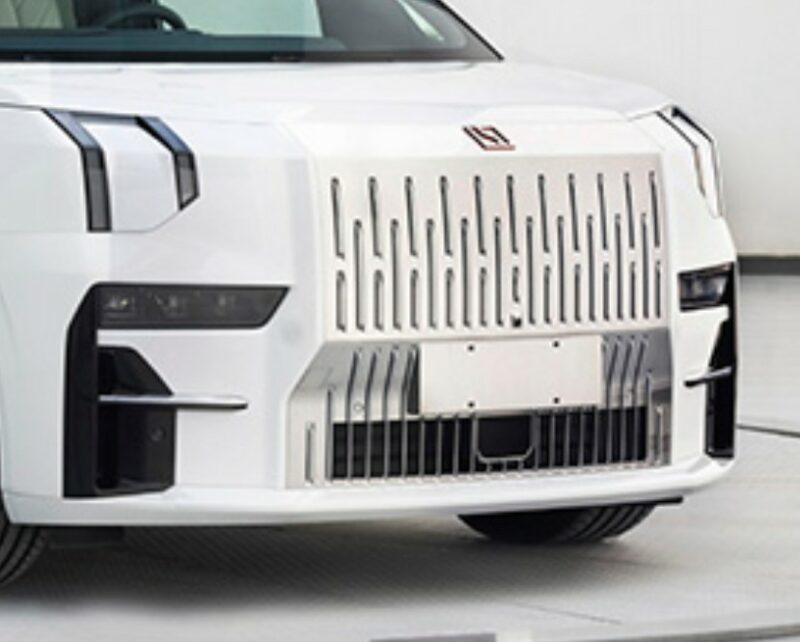 The strips and bars are still silver colored but that matters much less. The front seems more a part of the car now, but it surely makes less of an impression too.
Zeekr is a high-end EV brand under the Geely Group. Their first, and so far only, car was the Zeekr 001 sedan-coupe. The 009 is based on Geely's Sustainable Experience Architecture (SEA). This platform also underpins the Zeekr 001, the Lotus Eletre, and the upcoming Polestar 5.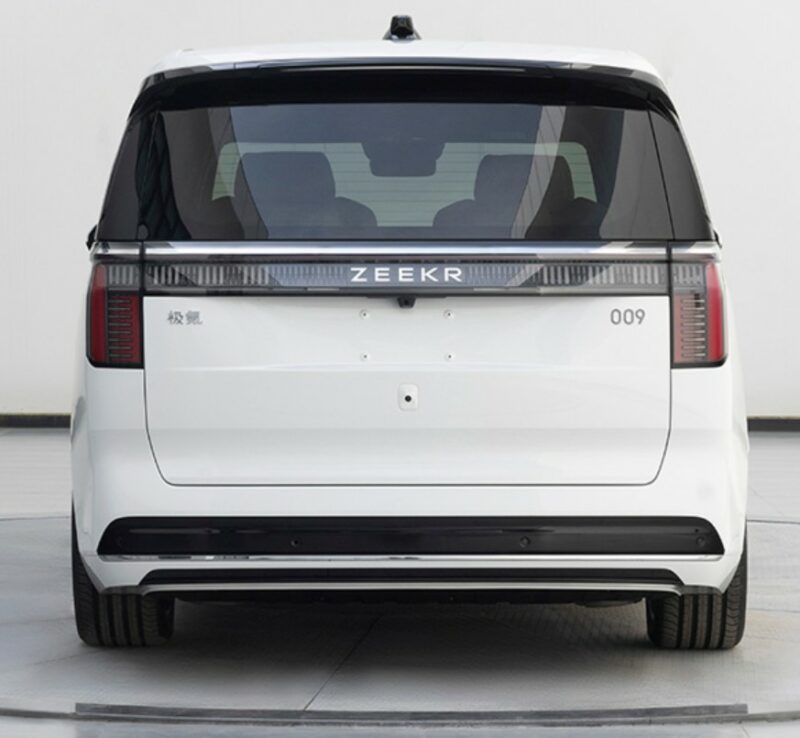 Note the very large camera on the roof. There is another camera under the ZEEKR badge and a sensor below the license plate area. Badge on the right is 极氪 (Jike), the Chinese name of Zeekr.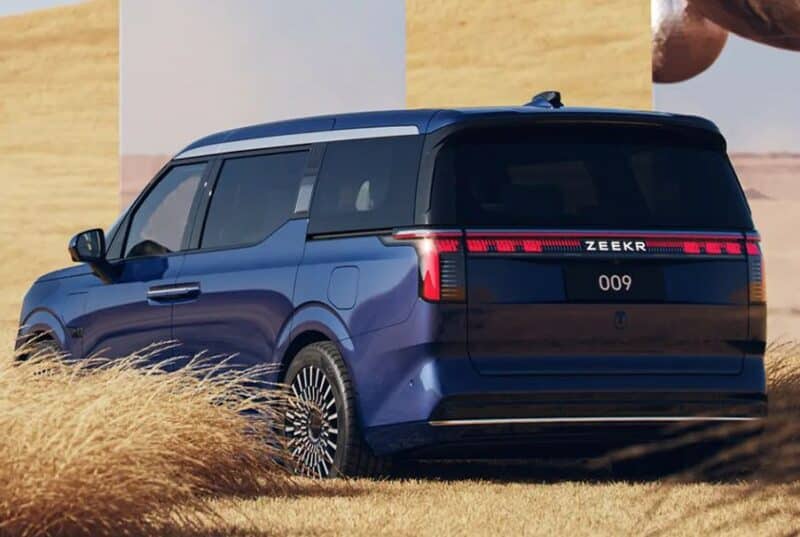 Earlier image of the rear. It seems that the camera on the roof can change position.
We got new specs too. Size: 5209/2024/1856, with a 3205 wheelbase and a 2830 kilo curb weight. The 009 seats six in a 2/2/2 setup. Tires are 20 inch. The biggest news is about power: the Zeekr 009 uses a dual-motor drive train, each motor has an output of 272 hp for a combined 534 hp. That's a lot for a big MPV, and Zeekr claims a top speed of 190 km/h. Earlier, Zeekr said the 009 has a range of 700 kilometers NEDC. The battery pack is expected to be the same 100 kWh unit as used in the Zeekr 001.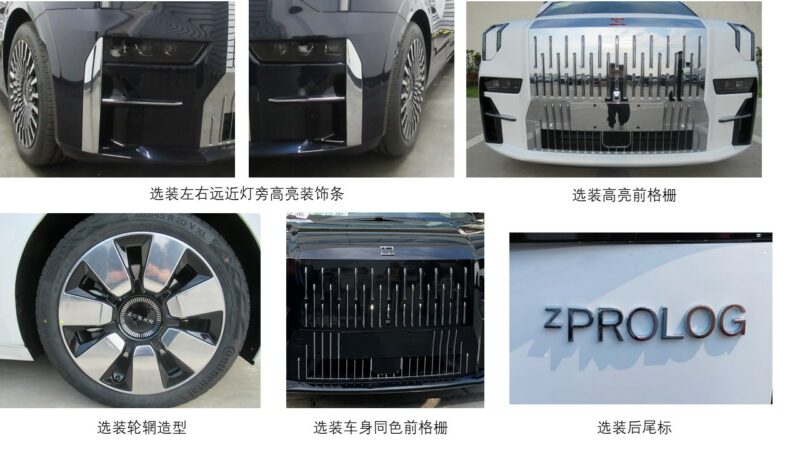 Details: optional silver colored trim pieces in the bumper (they are normally black) for those who think the silver plate grille is not bling enough. Bottom-left another kind of allow wheel. Bottom-center a body-colored front on a black car, and bottom right z Prolog which is a trim level.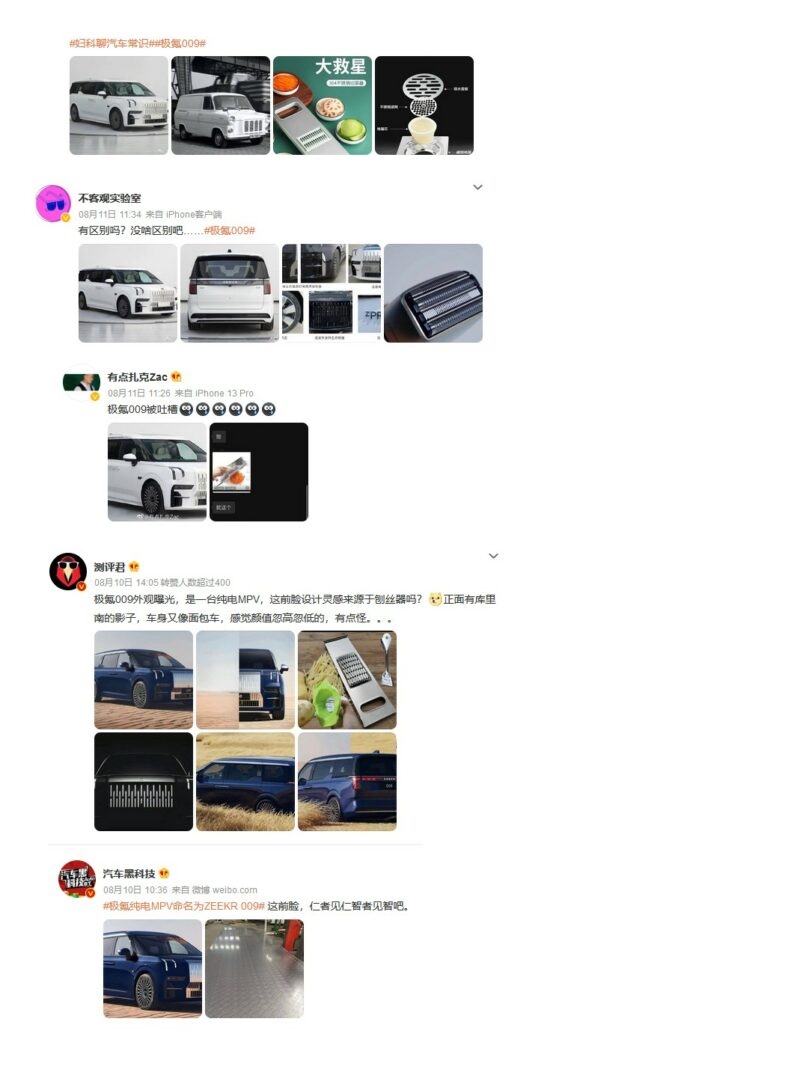 Folks on Weibo poking fun at the Zeekr 009's grille, comparing it with an old Ford Transit van, various household items, and a floor.