The Dongfeng Warrior M18-2 NEV (New-Energy Vehicle) SUV was spotted on Chinese roads for the first time. It got up to 1,070 horses and an 800-km range. It will hit the Chinese market in 2023 in EV and EREV (range-extender) versions. There also will be a pickup-truck version codenamed M18-1. Let's get acquainted with it.
What is Dongfeng Warrior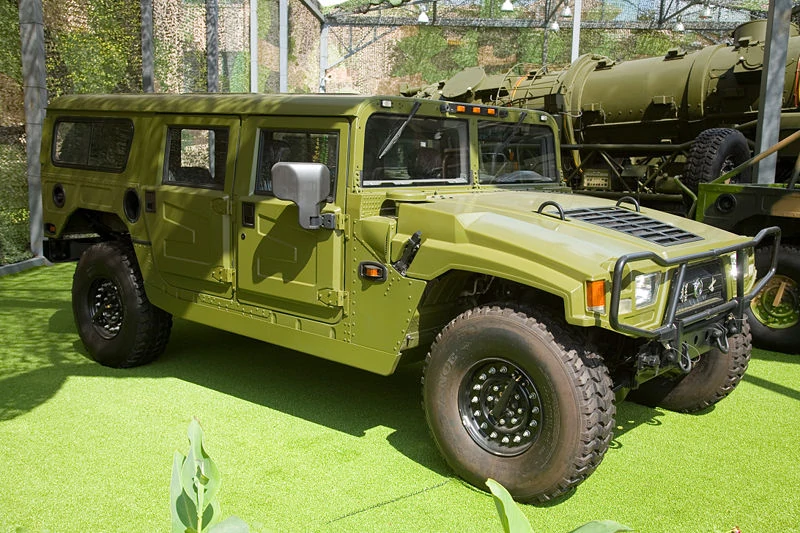 Warrior is an iconic Dongfeng's series of military vehicles. In mid-2021, the Warrior M50 hit the Chinese market. It is a civilian version of those military vehicles. In short, this beast is a huge pickup truck with a 4.0-liter turbo-diesel engine under the hood and a price tag of 668,800 RMB (98,100 USD). Soon, Dongfeng will also launch the Dongfeng Warrior M51 petrol-powered SUV. Moreover, Dongfeng plans to turn this series into a separate NEV brand. NEV is an acronym that stands for New-Energy Vehicles. This term is widely used in China. It comprises EVs, PHEVS and EREVs.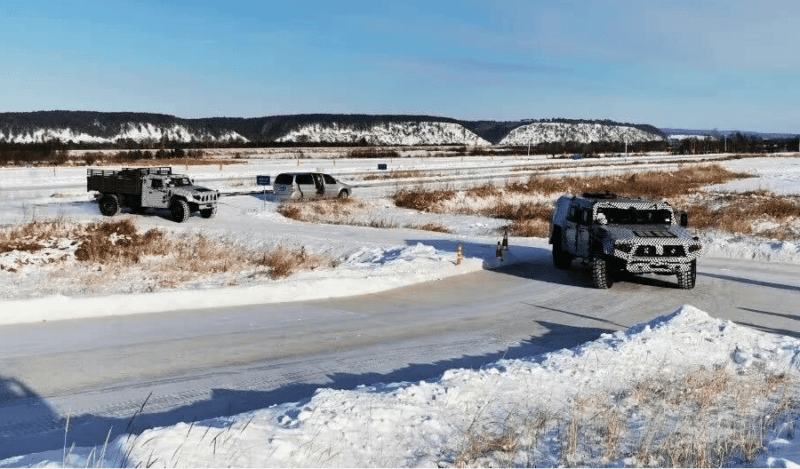 In 2023, two first vehicles under the Warrior brand will hit the Chinese market. Their names are M18-1 and M18-2. These cars can be called twins in some way. They share the same platform (MORV) and powertrain. The major difference between them is body type. The M18-1 is expected to be a pickup truck, as the M18-2 is an SUV. Previously, we saw spy shots of the Warrior M18 series during winter tests in China. Then its prototype rolled off the production line in China. Now, spy shots of the Warrior M18-2 have leaked online. Let's get acquainted with them.
Warrior M18-2 Spy Shots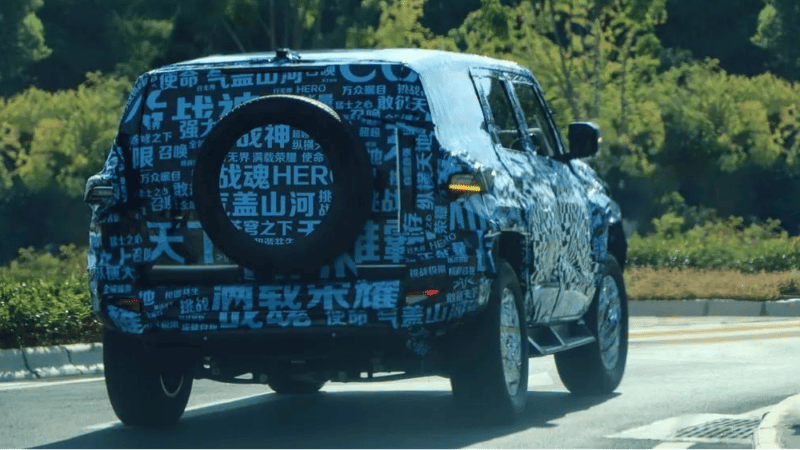 Unfortunately, spies have shot only the back of the Warrior M18-2. Anyway, we can underline that it is an enormous car for sure. According to a leaked Dongfeng document, its length is approximately 5.2 meters. As for the width, there is no accurate information. But it seems that it can be about 2 meters.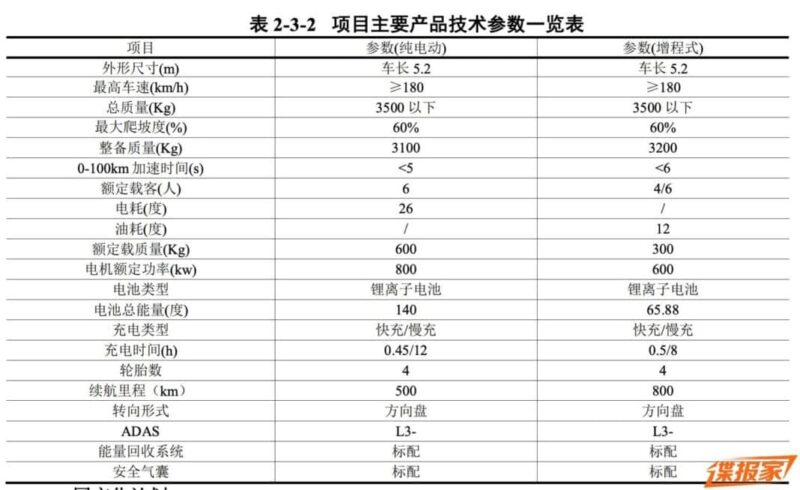 Worth mentioning, according to those docs, the M18-2 will comprise EV and EREV versions. The first one features a power output of 800 kW (1,070 hp), a 140-kWh battery, and a 500-km range. Its zero-to-hundred acceleration will take less than 5 seconds. As for the EREV version, its peak power will reach 600 kW (816 hp). It will have a 65.88-kWh battery for 800 km of range (with a range extender on).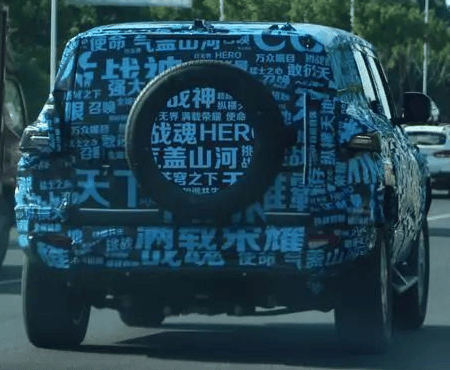 Now, let's speak styling of the Dongfeng Warrior M18-2. In terms of appearance, it has strong Hummer EV wibes. It has a wide and brawny body shape with bulging wheel arches and a low roofline. Other features of the Warrior M18-2 include a spare wheel on the back door, retractable door handles, and comparatively small side mirrors. Worth mentioning that the M18-2 got a multi-link rear suspension. Its clearance is also remarkable for its impressive height.
We also want to speak about the M18-2's camouflage. It is a new trend among Chinese automakers to cover test vehicles in black wrap with blue hieroglyphs. They usually take some shots of these camouflaged vehicles for their social media accounts. And the writings on them can somehow introduce the vehicle. Hieroglyphs on the Warrior M18-2 mainly contain PR-speech. But we can underline the phrase '猛士之心' (Warrior's heart). It confirms that the new Dongfeng brand will be named 'Warrior'.
Warrior M18-2 Interior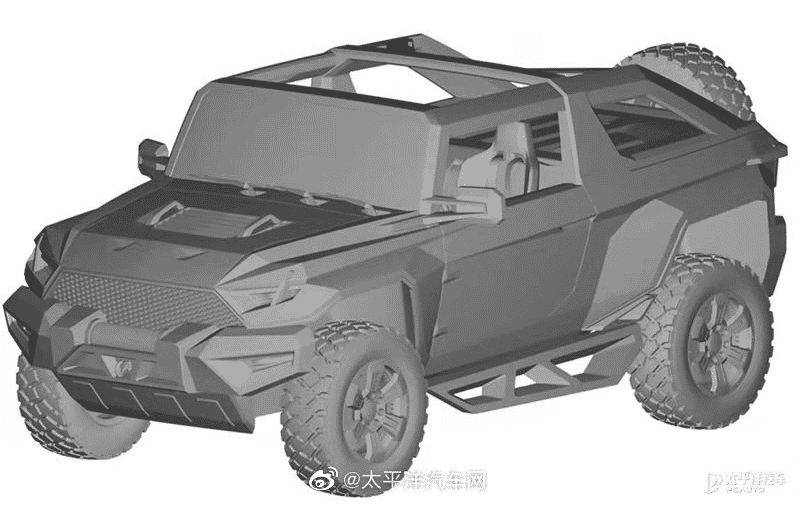 We haven't seen the M18-2's exterior yet. But previously some patent images of the unknown Warrior pickup truck emerged online. It can appear to be the M18-1. Some interior pictures were in this bunch of images. As the M18-1 and the M18-2 are 'twins', we can assume they will share the same interior design. It has a round three-spoke steering wheel, a relatively big main screen, and some hard buttons under it. The center tunnel here got two strange control stick-like things. They can be used as off-road function controls. There also are a lot of straps all over the interior. We can see them on the door cards and armrest area.
The Warrior M18-2 is a really exciting brawny vehicle. We will keep an eye on it, so stay tuned!