What can an automaker do if its vehicle exterior gets negative receptions from car enthusiasts? GWM's Wey brand has its own creative answer. After its flagship SUV got criticism, Wey asked enthusiasts for help with its flagship SUV's exterior design. Let's sort it out together.
Briefly About Wey 80 SUV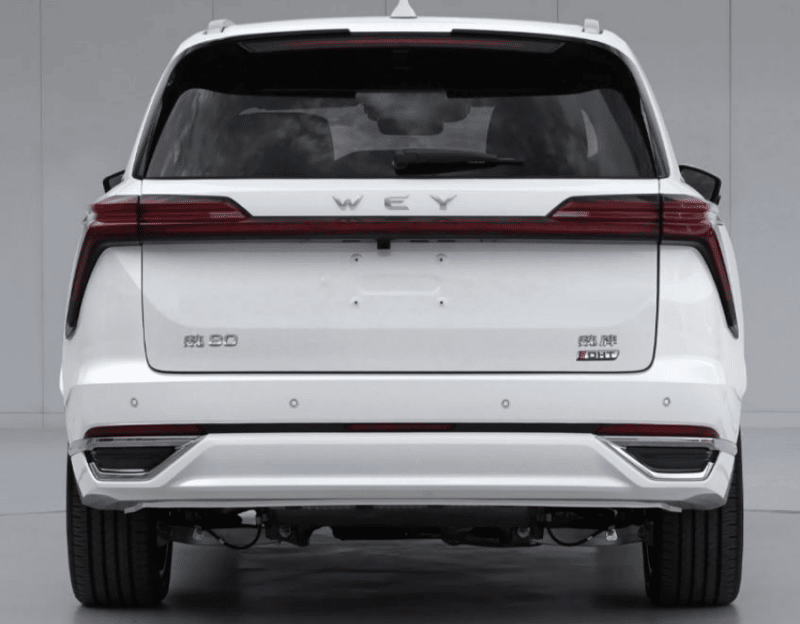 The Wey 80 is a brand-new full-size flagship SUV with six seats. It was exposed in MIIT announcements this month. Its exterior turned out to be extremely controversial with arrow-shaped headlights, trapeze grille and fuzzy bumper. As for the rear end, it got a hip design with a single LED taillight unit. Another interesting exterior detail is the flush door handles.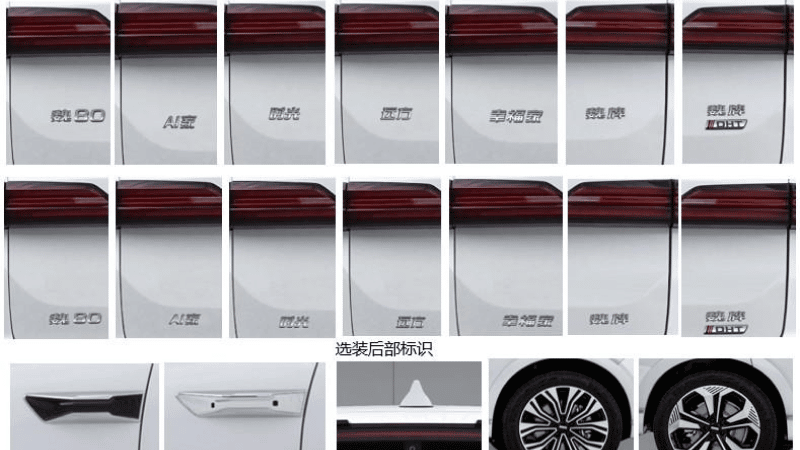 Speaking about the Wey 80's dimensions, they are 5105/1985/1800 mm with a wheelbase of 3050 mm. So it is extremely close to the Audi Q7 in terms of size. As for the powertrain, the 80 adopts GWM's DHT-PHEV hybrid system. It comprises 1.5-liter ICE and an electric motor. The combined power of the system reaches 410 horses and 700 Nm. As for the battery, it is ternary (NMC) with a capacity of 44.5 kWh. With it on board, the Wey 80 can run up to 175 km with the ICE off. As for the mixed range, it will overcome 1,225 km. Chinese media complains that its price tag will lie between 350,000 and 400,000 RMB (48,350 – 55,250 USD).
Can You Help Us Design a Car?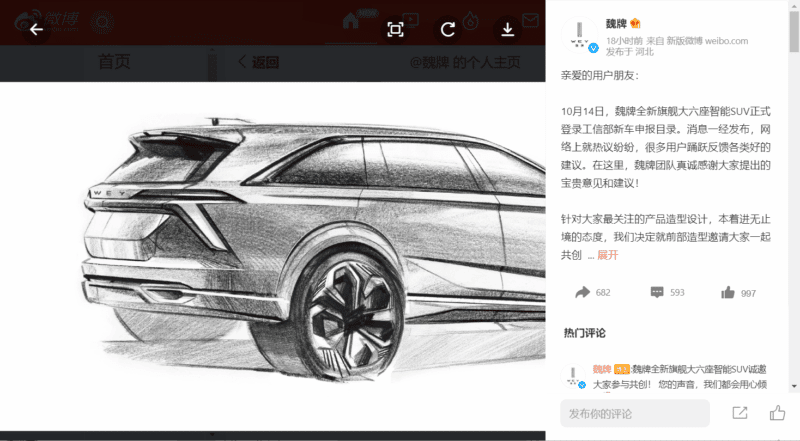 Once the Wey 80 was exposed in MIIT announcements, it has created a recent discussion on the Internet. Some people even called this car ugly. And Wey has come up with a quirky idea. They have written a letter to net users, asking them for help with this car's exterior. Everyone who will register in 24 hours will be able to provide its design project. According to Wey, these projects will be reviewed. So it looks like Wey can really change the 80's design according to some enthusiasts' projects.
Wey also added some words about the name of the 80 SUV. Many people are also concerned about it. Brand representatives mentioned they will also develop their naming based on the opinions of net users.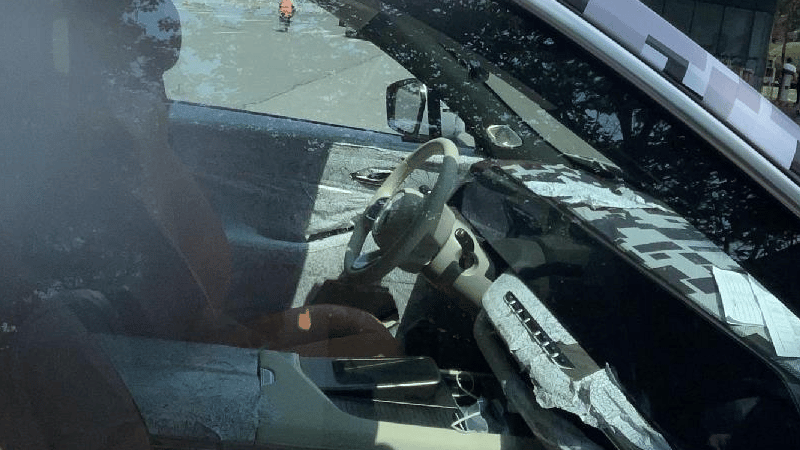 Previously, the Wey 80 interior spy shot leaked online. It has a huge continuous screen, a circular three-spoke steering wheel, and a wireless phone charging pad. It also has a strange color scheme with ginger and sepia colors. Anyway, most folks were satisfied with the Wey 80's interior. So it seems like the only thing that didn't become controversial.
Will Wey truly change its flagship SUV's design according to the projects of car enthusiasts? We will look forward to finding out. Stay tuned!
Source: MIIT, Wey Weibo