There is a lot of interest in China and abroad in Baojun's upcoming electric 4×4, called 'City Fun Trendy Product' in a company presentation. Today we can show you several patent images unveiling much of the interior.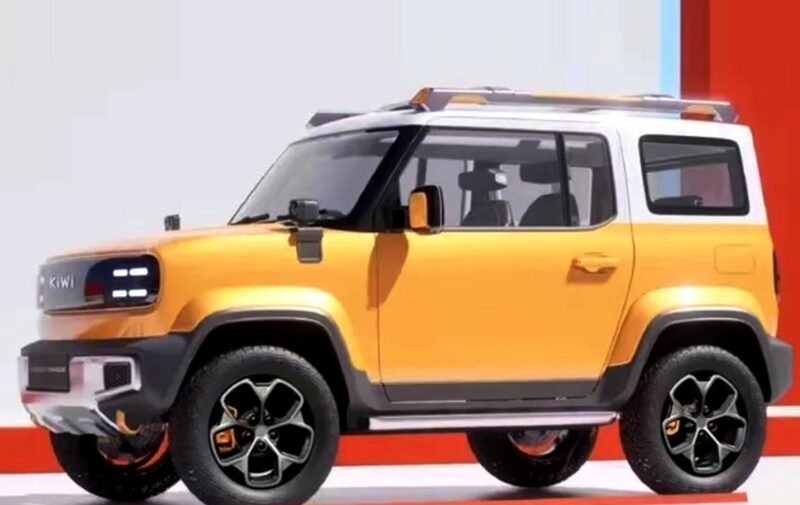 We also have one new image of the exterior, showing the car 3/4 seen from the right. Design is cool to the extreme, with a boxy body and many off-road details. Check for example the roof rails, the wide wheel arches, the skid plate, the side bars, and the big black bumpers. An interesting idea is the camera unit atop the front fender, so folks can share their camping adventures with their friends.
As you can see, the car has the KiWi name on the grille. Chinese media speculate that KiWi may become an independent brand. That would be a typical thing to to for a Chinese automaker. The only KiWi we know so far is the Baojun KiWi, an electric mini car that was updated last month.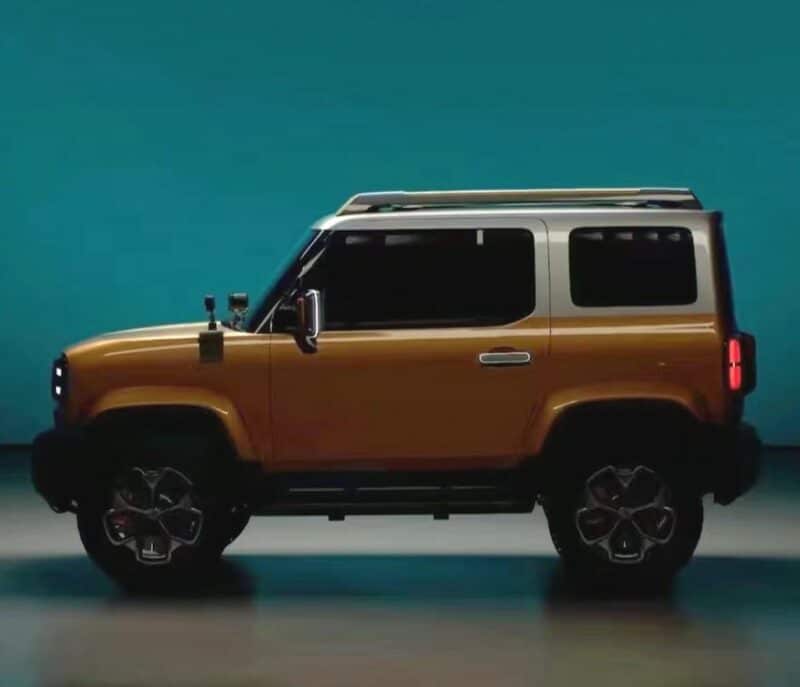 The 4×4 is expected to use the platform of the Baojun KiWi, albeit with two electric motors instead of one. The KiWi has its motor in the back, with either 54 or 68 hp. So based on we know now, output of the new 4×4 will be at least 110 hp.
Baojun is a brand under the SAIC-GM-Wuling (SGMW) joint venture. It is positioned slightly higher than the Wuling brand, best known for the Mini EV.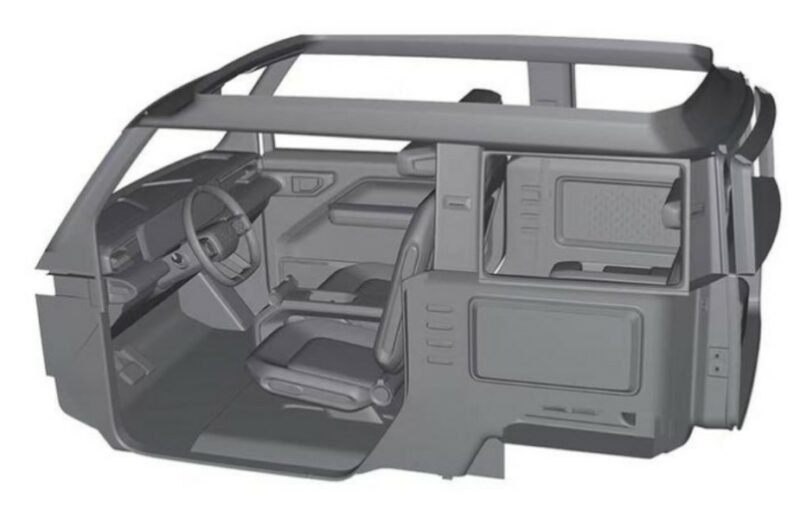 There are four seats inside, but the seats in the rear appear only big enough for kids. The dashboard has a wide single screen for the instrument panel and the infotainment. There is no center stack. The center tunnel has a floating design, with a cylindrical unit at the front for the drive selector. The steering wheel has a flat bottom and three spokes.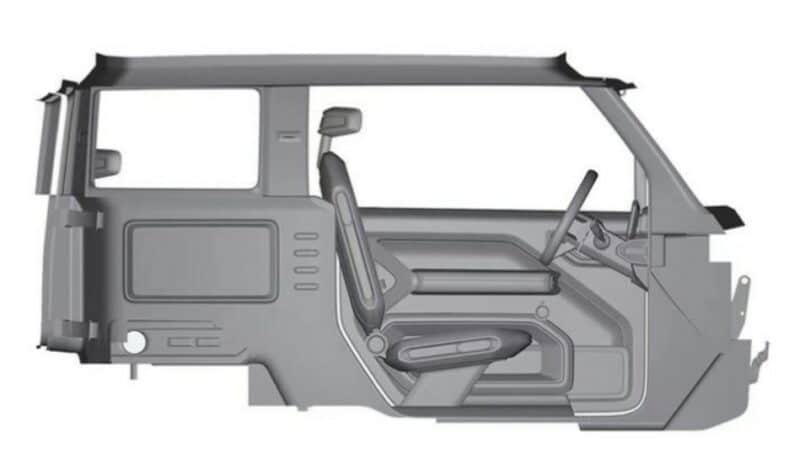 Door design is basic in a cool way, in line with the overall concept of the vehicle. The front seats are thin with a notably large rounded joint to fold the back of the seat forwards.
There seems to be very little space for luggage behind the rear seats, so I suspect these seats can fold down or removed altogether. The rear door seems hinged at the right, but it is hard to say for sure, as the images are a bit unclear on that point.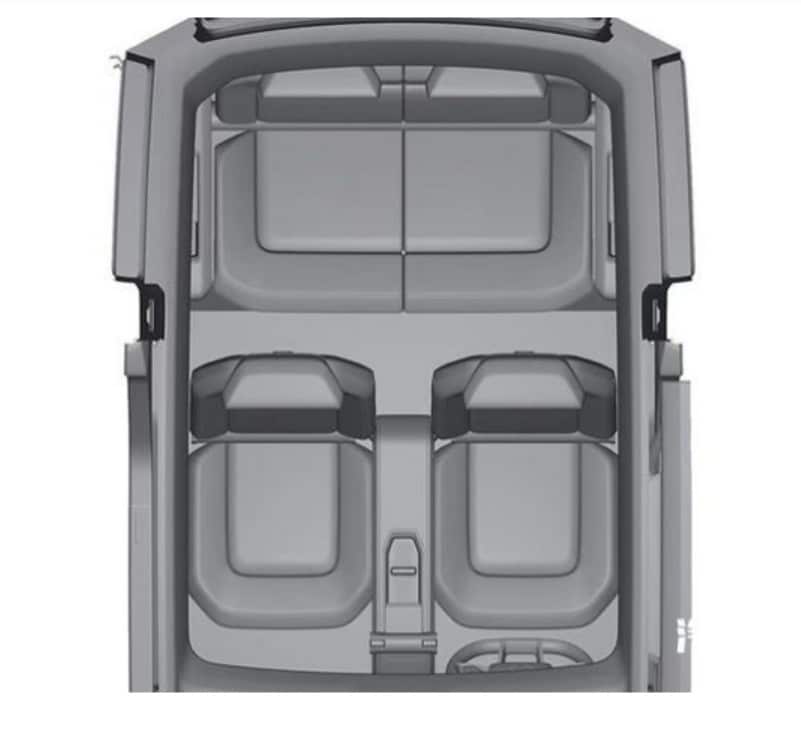 The interior seen from above. Baojun slash KiWi will show a near-production concept version on the Guangzhou Auto Show in late November, with a launch on the Chinese car market scheduled for Q1 2023.