In a Weibo post by Zhao Changjiang, general manager of Denza's sales division, we learned that the first production model of the Denza D9 has rolled off the production line. Denza is the product of a collaboration between Mercedes-Benz and BYD, and the D9 is a mid-sized MPV offered in seven different trims priced at 329,800 – 459,800 yuan ($46,000 – $64,000).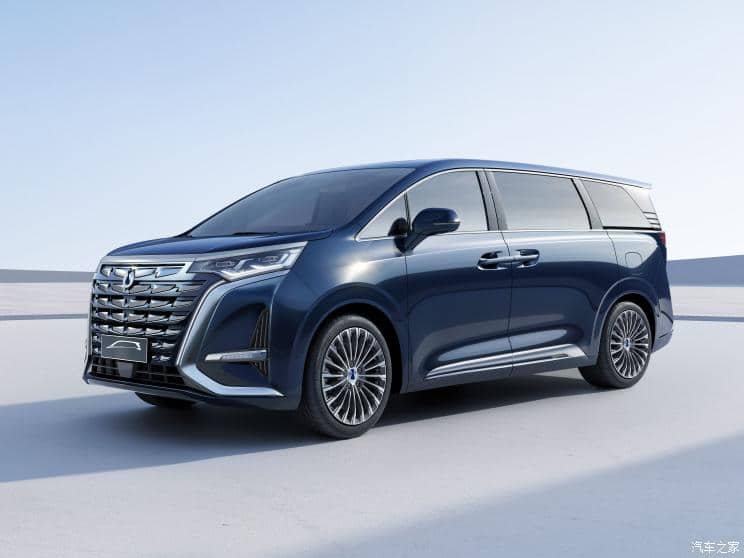 According to the post, the new vehicle will be shipped to various Denza outlets across the country, from where it will be delivered to owners. Launched on August 23, the D9 has garnered over 30,000 non-refundable orders so far. However, there has been a delay in the proposed delivery schedule.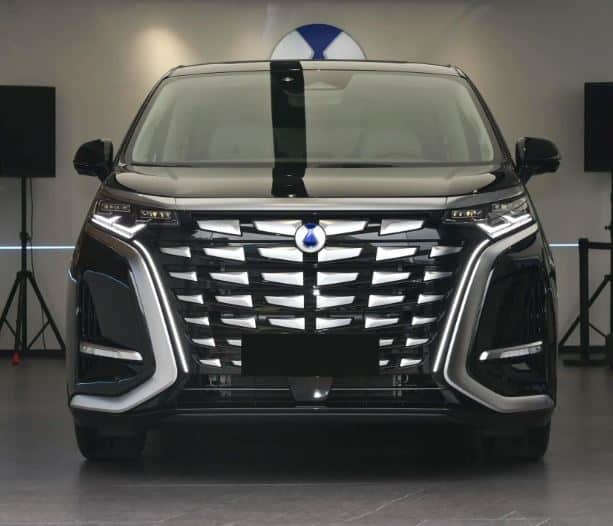 Earlier in September, Zhao had announced that the D9 would begin deliveries at the end of September. The Denza official also stated that the automaker aimed to deliver over 3,000 units by October, 5,000-7,000 in November, and at least 10,000 copies by December. However, that didn't materialize, and as of press time, no units have been delivered yet. In its defense, the automaker has blamed the delays on the Covid outbreak in Shanghai and delays from European suppliers.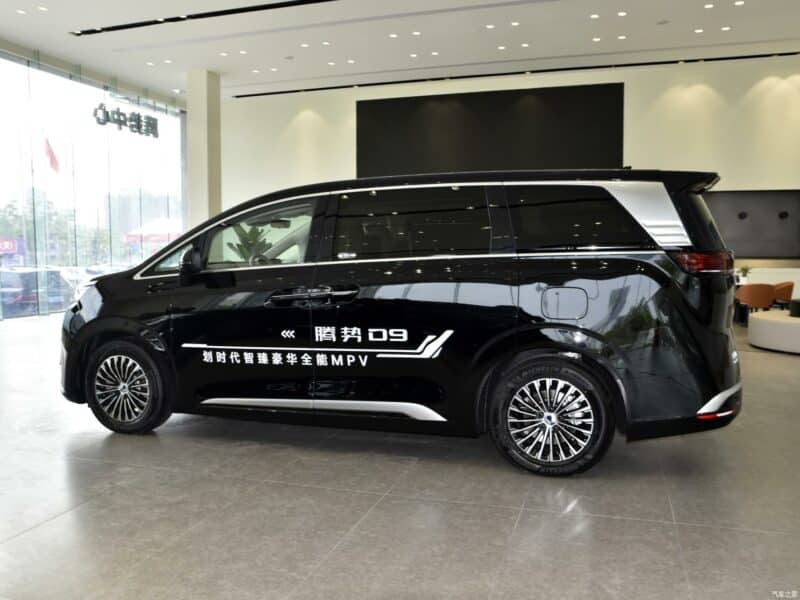 The D9 comes in two power options; an EV version based on BYD's e-platform 3.0 and a hybrid version using the DM-i platform. The D9 is also the first of three new Denzas to launch this year. The hybrid model is available in four trims, while the fully electric version comes in three trims. The driving range for the hybrid models is between 945 and 1040 km, with 190km of pure electric range, up to 80kW DC fast charging, and fuel consumption as low as 6.2-liters per 100 km.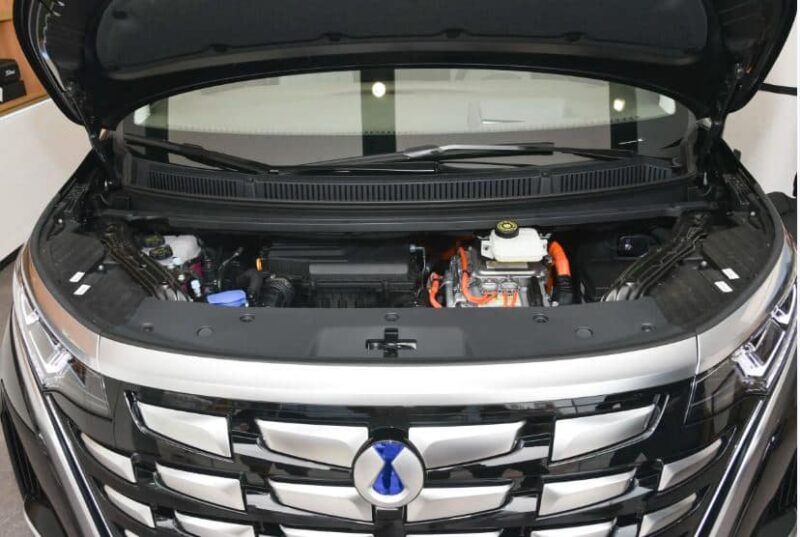 Additionally, the hybrid versions are equipped with a 1.5-liter turbocharged petrol engine mated with an electric motor in the new EHS170 electric hybrid system and a 3-in-1 rear-drive hybrid assembly. On the other hand, the driving range for the electric-only version is 620km with a maximum charging power of 166kW.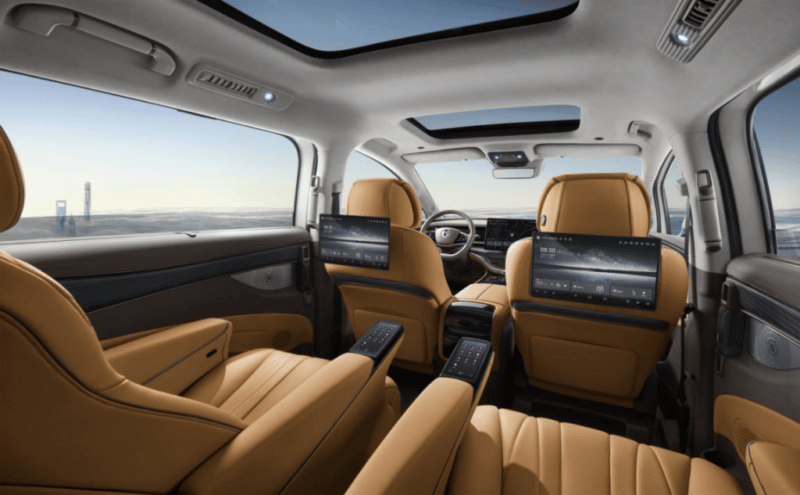 Inside the cabin, passengers are greeted with seven screens, three in the front (a 10.25-inch instrument panel, 15.6-inch central control screen, and heads-up display), two on the front seatbacks, and two in the second-row armrests. There is also a refrigerator between the front seats, accessible by those in the second row. Other functions include a level 2 driving assistance system and remote control parking.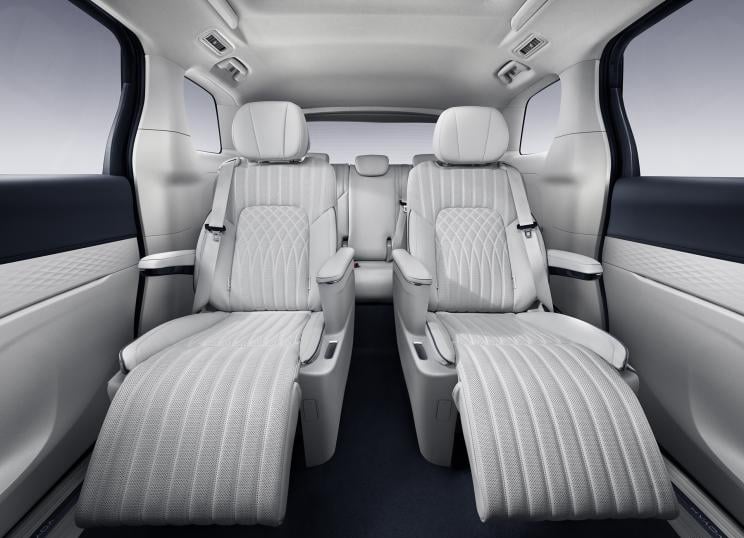 The 10-way adjustable second-row captain chairs come with footrests, heating, ventilating, and 10-point massage functions (also on the front seats – bar the footrest), and three 50kW wireless quick chargers. Denza also claims that seven 180 cm passengers can travel comfortably with seven 20-inch carry-on luggage suitcases.
Sources: Autohome, Weibo