The AITO M7 SUV from Huawei was crash-tested in China by the China Insurance Research Institute. It had some problems with the structural crashworthiness and the 25% offset collision. Let's sort it out together.
Briefly About AITO M7
Let's start with the AITO brand. It is a joint project between Seres and Huawei. Its name is an acronym that means 'Adding Intelligence To an Auto'. In this joint brand, Huawei supplies 'brains', electric motors, and some other parts. And Seres takes care of manufacturing.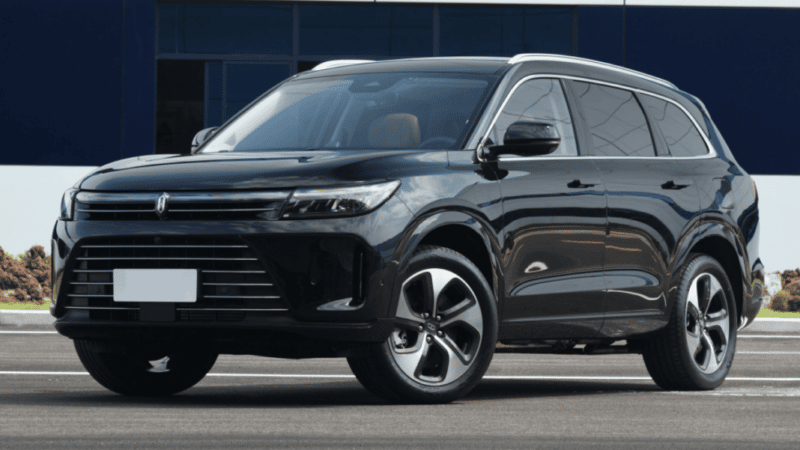 The AITO M7 itself is a full-size EREV (range-extender) SUV with dimensions of 5020/1945/1775 mm and a wheelbase of 2820 mm. Moreover, this car is an electrified version of the Dongfeng Fengguang ix7 crossover. The AITO M7 has a 1.5-liter turbocharged petrol engine that only powers the battery.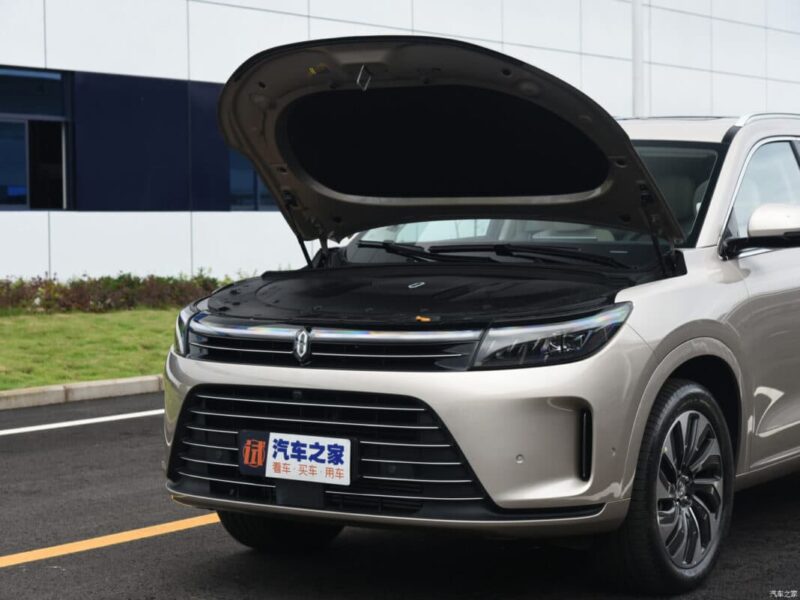 There are two versions of the M7. The first one goes with a single electric motor on the rear axle for 200 kW (272 hp) and 360 Nm. The second has two electric motors with a combined output of 330 kW (449 hp) and 660 Nm. All the M7's versions go with a Li-NMC 40-kWh battery made by CATL. The M7 RWD can run up to 195 km in fully electric mode (WLTC) and 1100 km (WLTC) with a range-extender. As for the M7 AWD, its fully electric range is 165 km (WLTC) and a hybrid range is 1000 km (WLTC).
AITO M7 Crash Test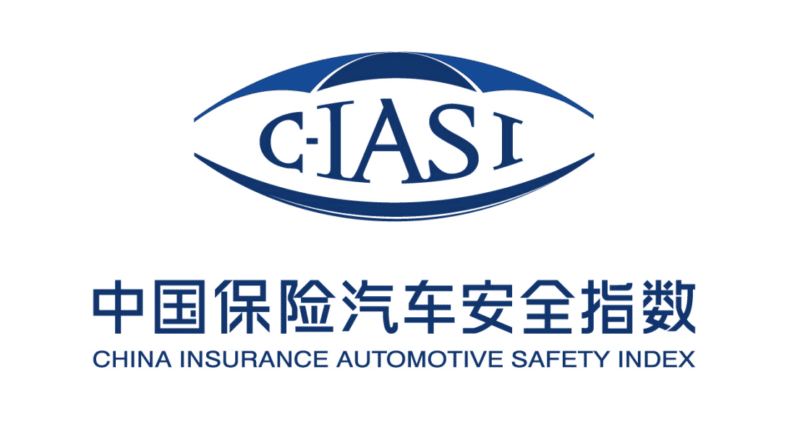 As mentioned, the China Insurance Research Institute held the crash test. Back in 2017, it started a new assessment and rating program called China Insurance Automotive Safety Index (C-IASI). Nowadays, plenty of cars have got their C-IASI rating. It comprises four categories: crashworthiness and service economy, occupant safety, vehicle safety, and active safety. By the end of crash test, a vehicle gets one of four ratings. The letter 'G' means excellent, 'A' means good, 'M' is medium, and 'P' means Poor.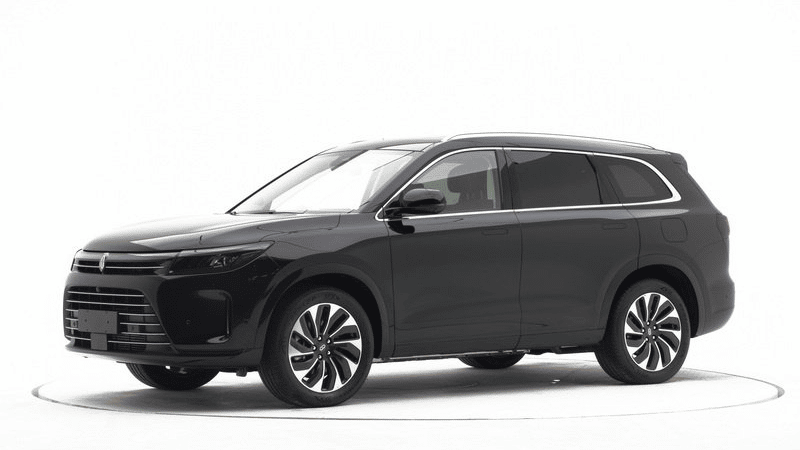 The Research Institute experts crashed the entry-level AITO M7 with FWD. Its overall performance is average. It has got three 'G's for occupant safety, pedestrian safety, and active safety. As for the crashworthiness and service economy, the AITO M7 got the M rating. According to the C-IASI, its repairability and maintenance economy are medium (M), while the crash compatibility is good (A).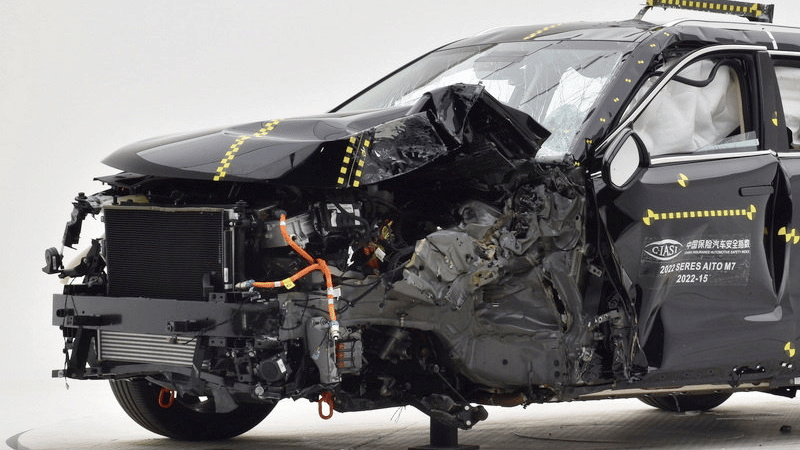 Moreover, the AITO M7 had some issues with the frontal 25% offset collision at a speed of 64 km/h. Its A-pillar has deformed. It seems like in the actual accident the M7's A-pillar won't be able to withstand severe impact.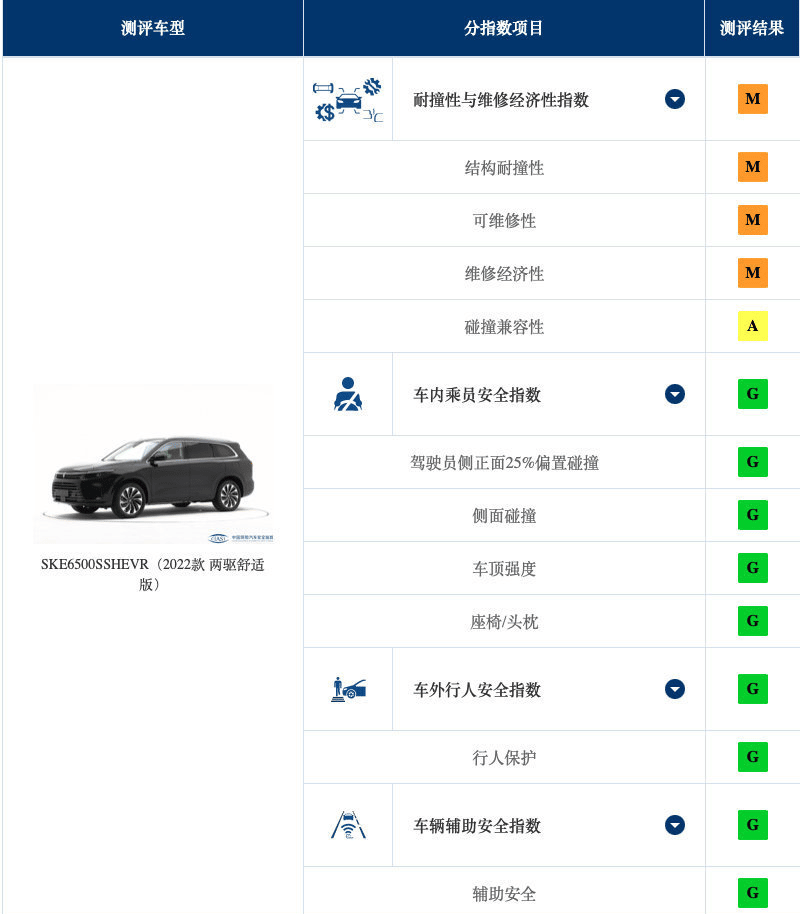 All in all, the AITO M7's result isn't satisfying for the car with a price tag of over 300,000 RMB (41,400 USD). It seems like AITO has some homework to do.
Source: C-IASI