The Changan Lantazhe is a mid-size pickup truck. It has 4WD, up to 232 horses, and an 8-speed automatic gearbox from ZF. Its pre-sales started in China with a starting price of 99,900 RMB (14,160 USD). Let's get to know this exciting vehicle better.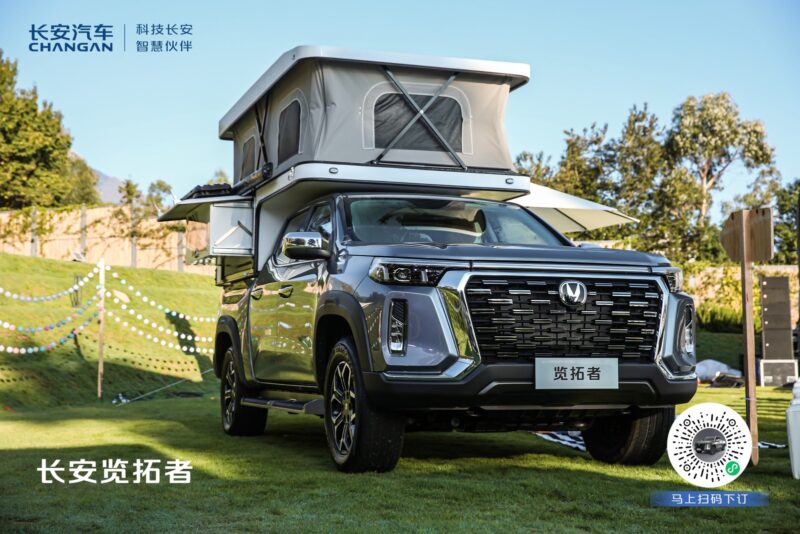 Right now, the Changan Lantazhe hasn't got an international name. As for the Chinese one (览拓者, Lantazhe), it has a lot of meanings. At first, it can be translated as 'Explorer'. But Changan mentioned that it represents 'the continuous development and courage to explore' and 'the breadth of life'. Is it just a PR-speech, or the Lantazhe has some capabilities that will allow buyers to explore the surrounding world with courage? Let's see…
Exterior and Dimensions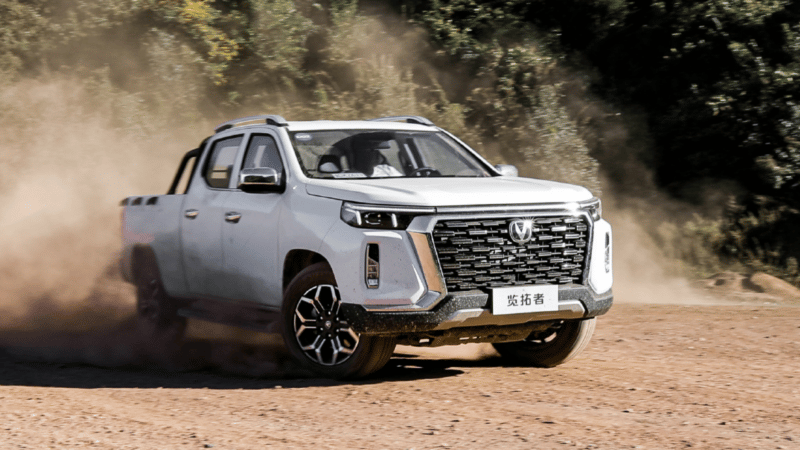 The exterior of the Changan Lantazhe somehow has strong Toyota Tundra vibes. Mainly because of the large grille with a lot of chrome trim, blocky headlights, and a high bonnet line. So its exterior seems like a déjà vu. But all in all, the Lantazhe looks nice and modern with an LED strip between headlights and wide wheel arches.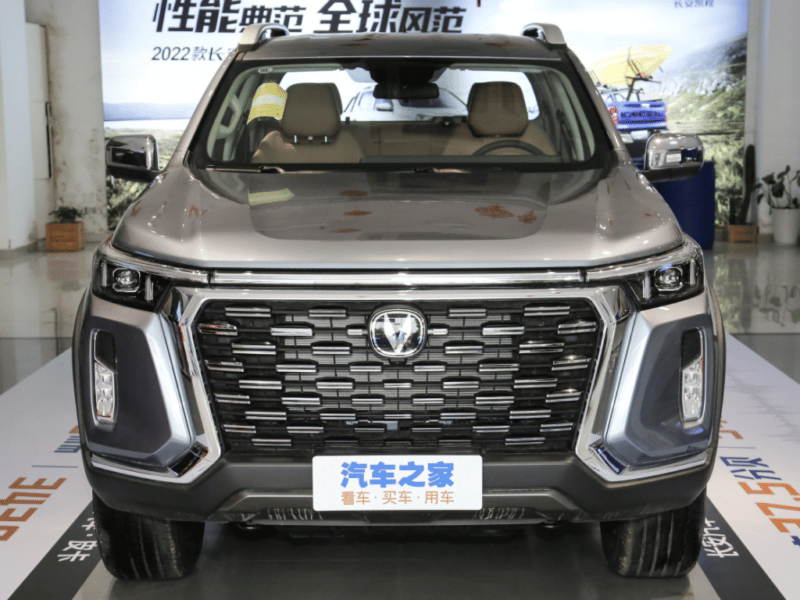 Speaking about the size of the Changan Lantazhe, its dimensions vary because of two wheelbase options. The 'small' Lantazhe's length, width and height are 5350 mm, 1980 mm, and 1875 mm respectively. As for the wheelbase, it is 3180 mm. And the 'big' Lantazhe dimensions are 5600/1930/1865 mm with a wheelbase of 3430 mm.
Interior and Tech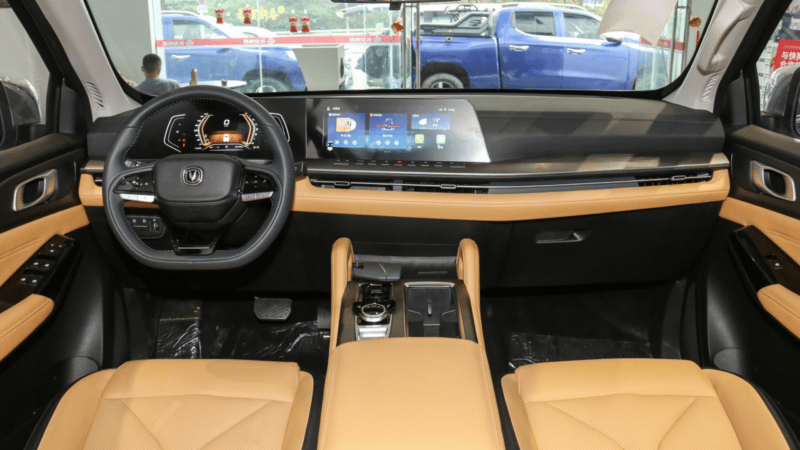 The interior of the Changan Lantazhe looks nice and clean. It has got four seats, wrapped in perforated leather, and a D-shaped steering wheel. As for the hardware, the Lantazhe has a dual 12.3-inch screen, one for the dashboard, and one for the infotainment. An 8-core MT 8666 chip powers it. The system supports a surround view camera with a 'transparent' chassis for monitoring the road surface.
Powertrain and Prices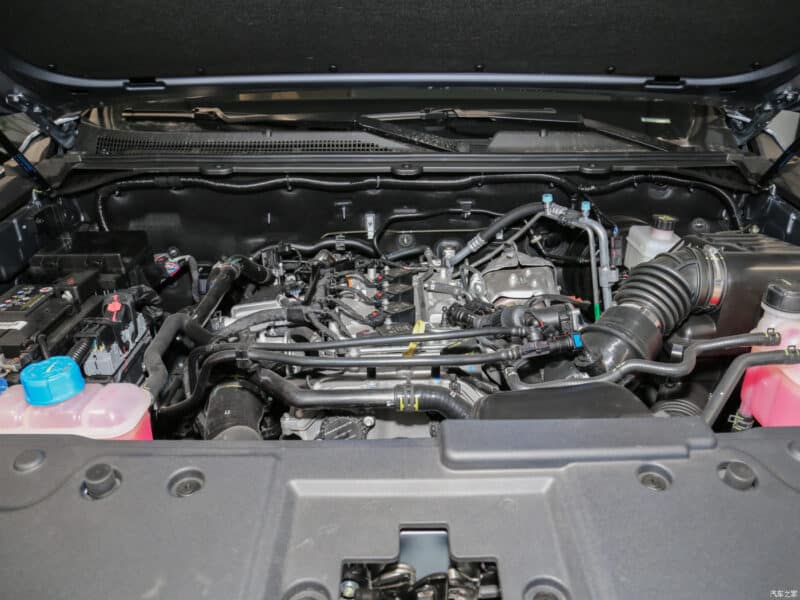 The Changan Lantazhe has two powertrain options: petrol and diesel. The first ICE is developed by Changan. It is 2-liter turbocharged four-cylinder engine with 233 hp and 390 Nm. The petrol ICE works in pair with a 6MT or 8AT. As for the second engine, it is 2-liter turbocharged diesel engine, manufactured by Great Wall Motor. Its peak power and torque are limited to 163 hp and 400 nm. This ICE works in pair with a manual transmission only.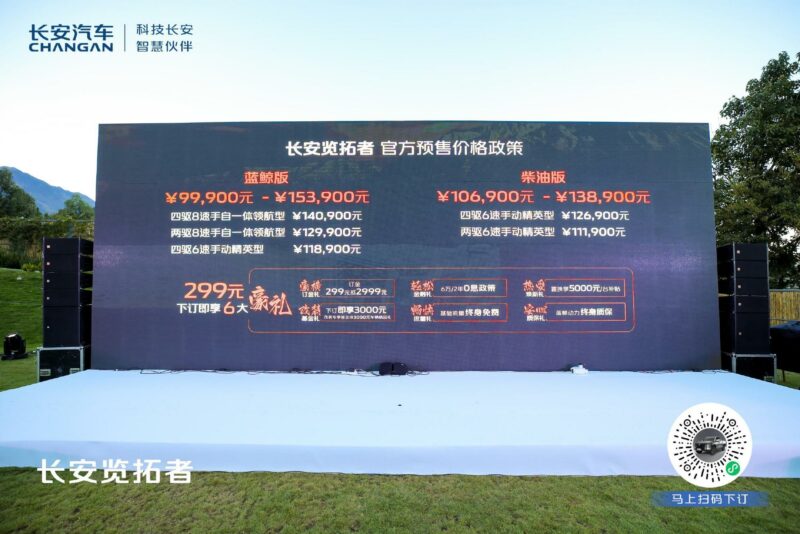 And now we are ready to speak about the pre-sale price tag of the Changan Lantazhe. The petrol-powered Lantazhe has a price range of 99,900 – 153,900 RMB (14,160 – 21,810 USD). As for the diesel version, it goes for 106,000 – 138,900 RMB (15,150 – 19,685). All in all, it is a good-looking affordable pickup truck with average engines. It is aimed at young buyers who like to spend their free time in suburbs, mountains, beaches, etc. Will customer welcome this pickup truck? Only the future knows.
Source: Changan Weibo, Autohome, 163