This is the new Cadillac GT4, a sporty compact crossover SUV for the Chinese car market. It looks quite hip for a Cadillac, with trendy split headlights and black wheel arches. The GT4 comes in two kinds: the GT4 25T Luxury model (pictured above) and the GT4 28T Sport model.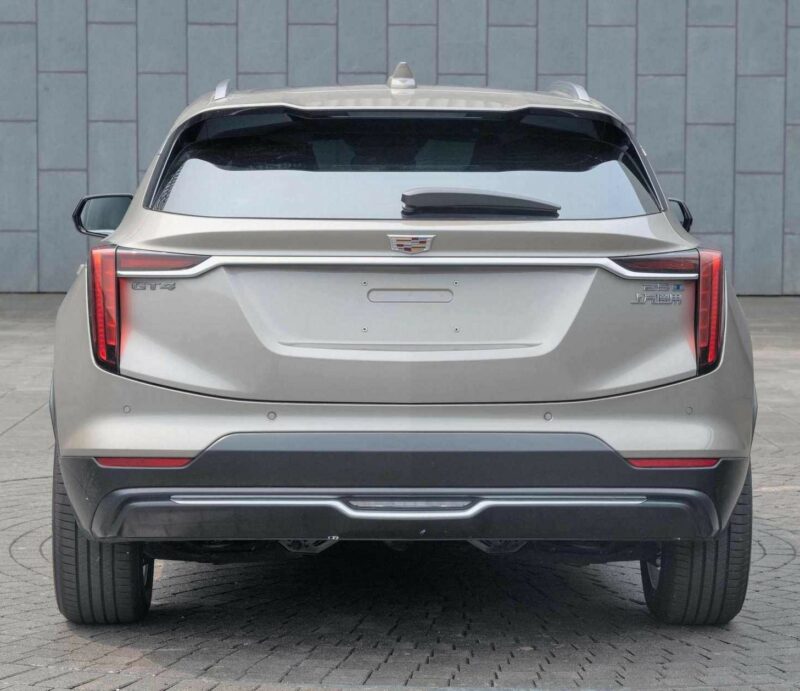 The rear with the familiar Cadillac-style T-shaped taillight group, which is connected by a chrome-plated decorative strip. The Cadillac GT4 is made in China by the SAIC-GM joint venture. It is based on GM's E2 platform. It is set to compete with cars like the Audi Q3, BMW X1, and Mercedes-Benz GLA. It is a sizable car, measuring 4633/1878/1536, with a 2800 millimeter wheelbase and a curb weight of 1610 kilo. The GT4 is a front-wheel drive car.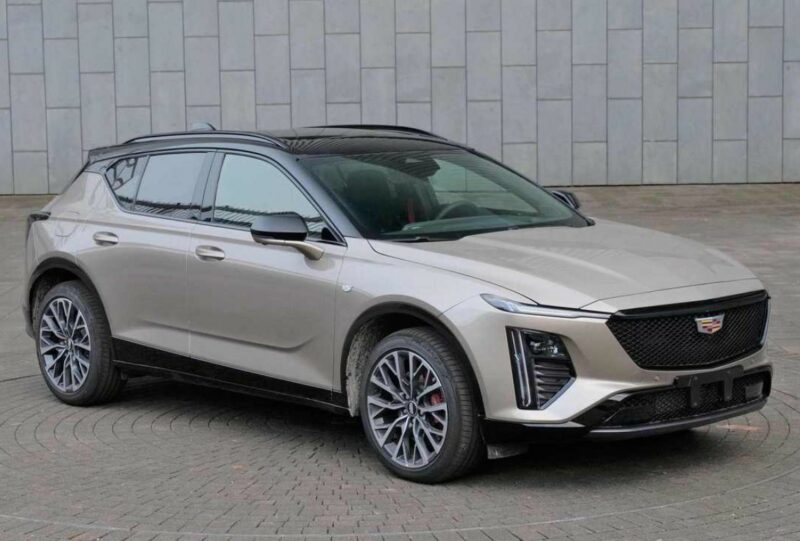 This is the Cadillac GT4 28T Sport. It looks sportier still, with a black roof and black pillars, a matrix grille, racy alloy wheels with red brake calipers, and black mirrors.
Unlike many new cars in China, the Cadillac GT4 is gasoline powered. There are signs of any PHEV or EV versions. The GT4 25T Luxury has a 1.5 turbocharged four-cylinder engine under the hood, with an output of 204 hp, good for a 205 km/h top speed. The GT4 28T Sport goes a bit further with a 2.0 turbo with an output of 230 hp, for a top speed of 210 km/h.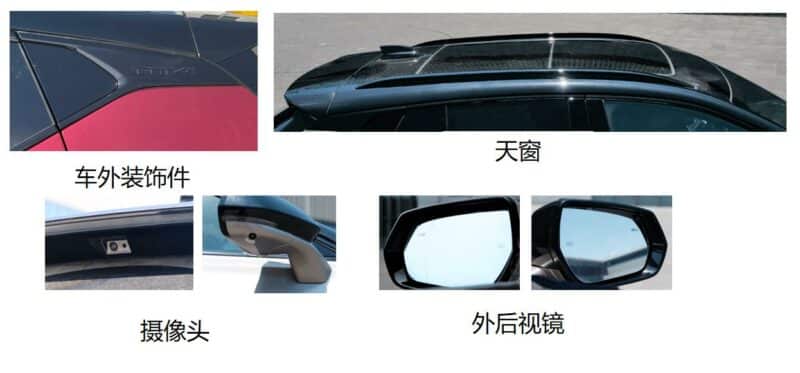 The third-side window is a fake. But the GT4 print in the pillar is kind of cool. The Sport has a large panoramic roof and a larger rear-window spoiler compared to the Luxury model.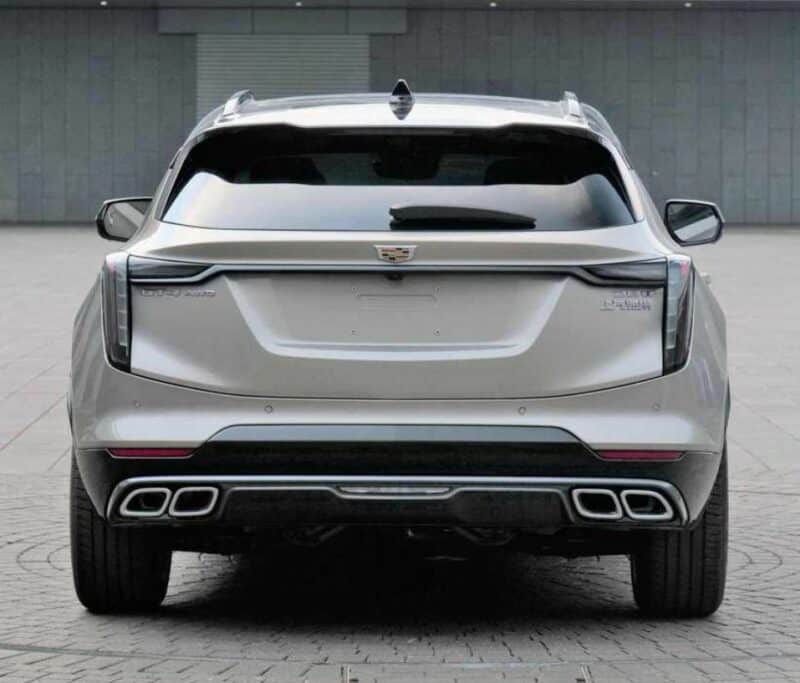 Finally, the Sport comes with darkened light visors and no less than four exhaust pipe tips. The Cadillac GT4 will only sell in China; there are no plans yet for export to elsewhere. The GT4 will launch on the Chinese auto market in Q1 2023.