Many people expected other brands to follow Tesla's price reduction strategy to attract more customers. But BYD has decided to increase its vehicles' prices, effective from January 1. The price increase was announced on the company's Weibo (Chinese social network) on November 23, specifying that Dynasty, Ocean series, and Denza brands will be affected. BYD adds that the hike is due to the termination of the Chinese Government's new energy car purchase tax subsidy policy. Another reason is the increase in the price of raw materials for components of battery from the second half of 2022.

Price hike of BYD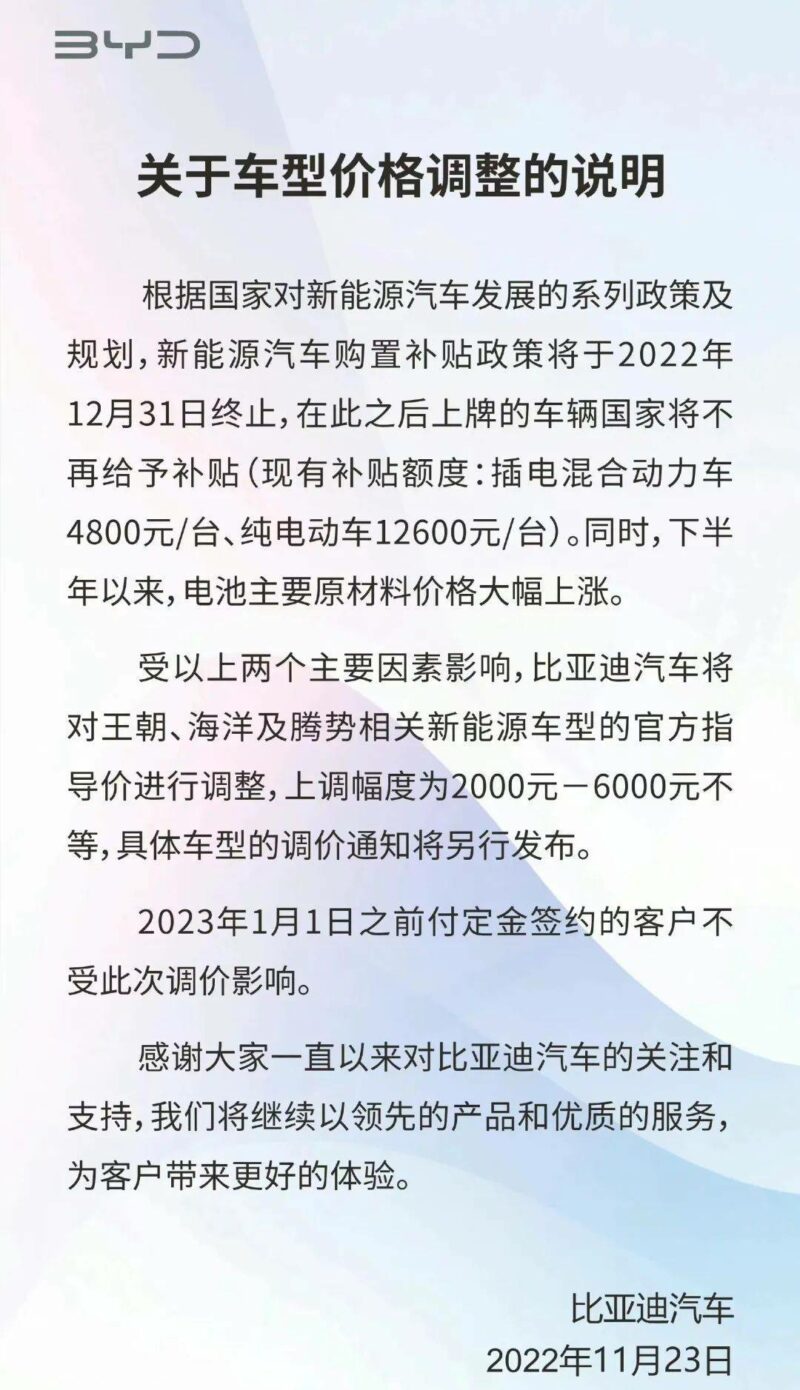 The crucial part of the battery, i.e., Lithium, is priced at 600,000 Yuan (83,710 USD) per ton instead of 50,000 Yuan (7,000 USD) per ton in early 2021. The national subsidy program offers a subsidy of 4,800 Yuan (670 USD) for plug-in hybrids. It also provides a 12,600 Yuan subsidy (1,760 USD) for pure electric vehicles.
Both factors, i.e., termination of subsidy & increase in raw material prices, compel BYD to increase the costs of its models. Apart from the subsidy, the official statement reads that there would be an increase in price between 2,000 Yuan (280 USD) to 6000 Yuan (840 USD) for its models. A total of 18,600 Yuan (2,600 USD) (after considering the end of the subsidy and price hike) will be increased. BYD said that a separate announcement would be made regarding the price increase of each model.
In related news, BYD sold over 217,816 EVs in October, an increase of 142% year-on-year%. BYD expects the price hike will not significantly affect its sales. The brand has received bookings for over 500,000 models which are to be delivered in the next 6 months. Customers who book their cars before January 1, 2023, can escape the price hike.
Price reduction by competing brands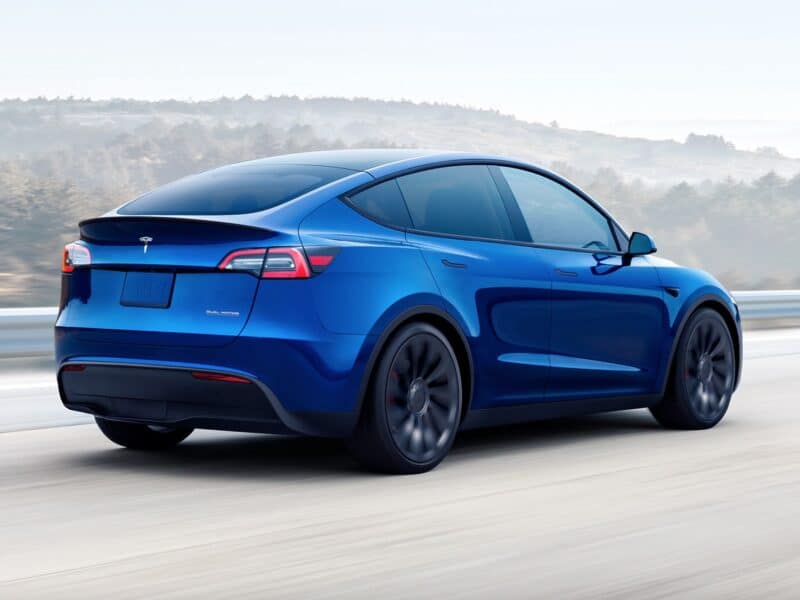 Yesterday Tesla has reduced prices up to 14,000 Yuan (1,960 USD) to 28,000 Yuan (3,907 USD) for Model 3 and Model Y, depending on the variants. With this, Tesla aims to attain its target of selling 1.5 million vehicles per annum.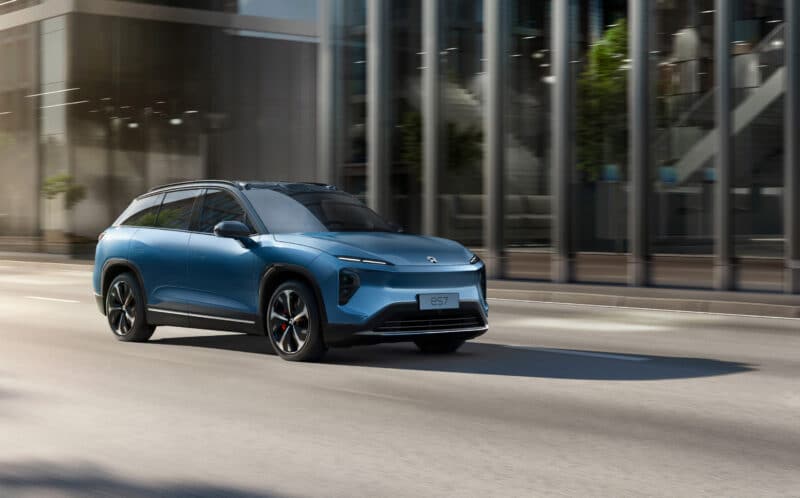 NIO had also announced subsidies for its models other than ET5, like ES8, ES6, EC6, ET7, & ES7. Those subsidies ranged from 6,350 Yuan (890 USD) to 12,600 Yuan (1,760 USD). People who book their cars on or before December 31, 2022, will be eligible for the subsidy.
Source – Xincheping, Sohu, Chinese Economic News Network