At the recently concluded Dongfeng Forthing New Energy Vehicle Strategy Conference, it officially announced its Photosynthetic Future (PF) plan. Dongfeng Forthing (Chinese name – Dongfeng Fengxing) is a brand owned by Chinese automaker Dongfeng Liuzhou Motor, a division of Dongfeng Motor Group. It was established in 2001 and was the first brand to introduce MPVs for families in China.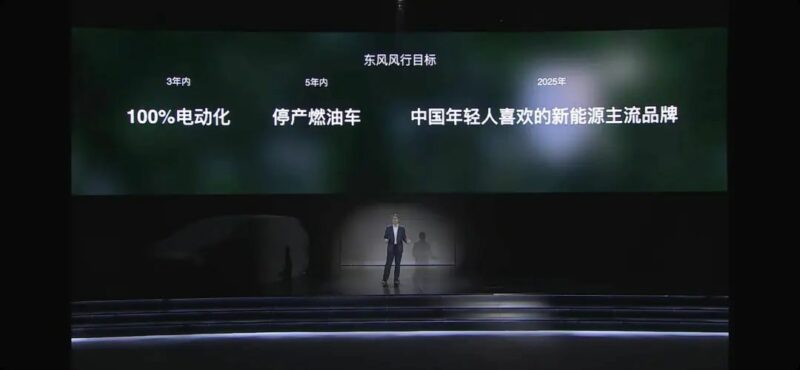 Forthing's PF plan takes over Dongfeng group's "Dongfengqi" plan. The new plan aims to meet the core user needs, providing efficient, safe, and reliable green travel solutions. The brand will also realize a new path for sustainable energy development. To achieve this, Dongfeng Forthing wants 100% of its car production to be NEVs (PHEV or EV) within three years. Within five years, it will stop the production of vehicles powered by fuel. It aims to become a mainstream EV brand in 2025.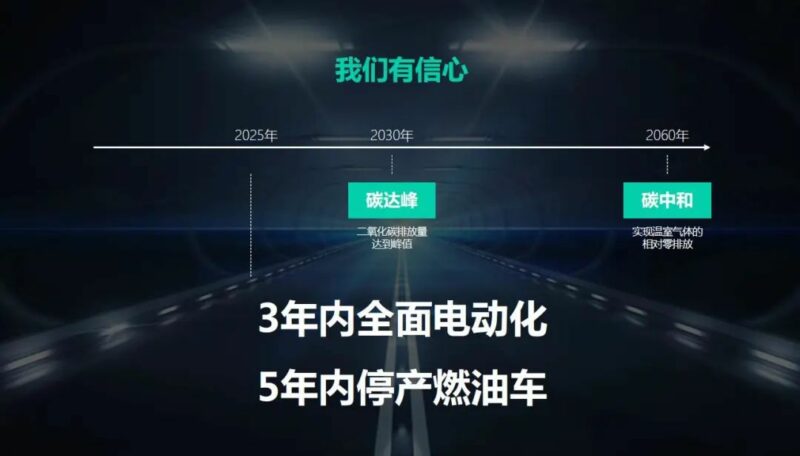 The official statement reads as the brand will continue to increase its R&D investment. It has already invested over 5 billion Yuan in the past three years. By 2030, it will invest 20 billion Yuan to build its core competitiveness in EVs. The brand also launched its new electric SUV, Forthing Thunder.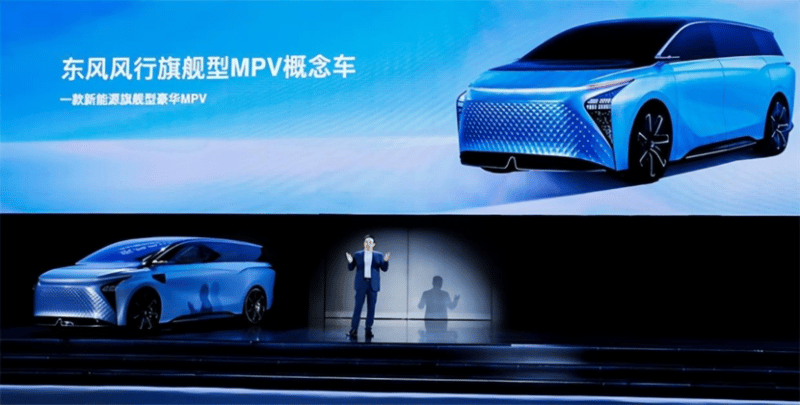 It also announced its new flagship MPV and revealed its future product lineup. Forthing aims to launch ten new products by the end of 2025 in three categories: cars, SUVs, and MPVs.

Dongfeng Forthing Thunder
The brand has recently opened the pre-sale of Forthing Thunder. The pricing for the variant with a 430 km range starts at 140,000 Yuan (USD 20,690), and the 630 km starts at 190,000 Yuan (USD 23,650). In terms of appearance, the EV adopts the famous borderless air intake grille with a honeycomb-shaped decoration below. It features exaggerated headlights on both sides and black decorative panels to create a one-piece design style. Since it occupies a large proportion of the front face, it doesn't look good on the vehicle.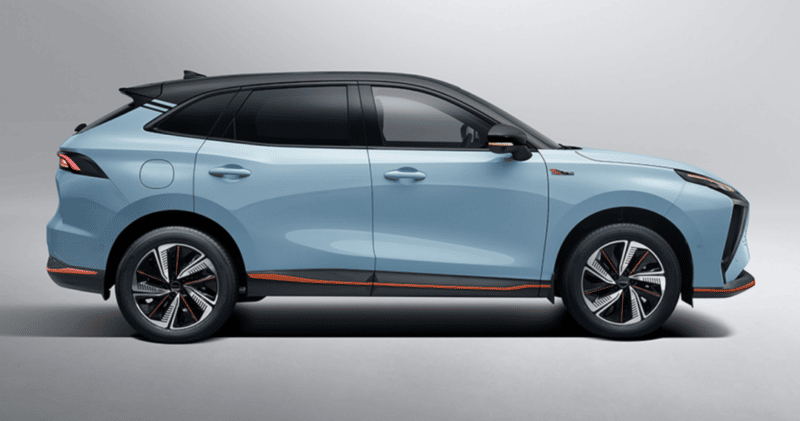 The single curved surface is smooth on the sides, and the waistline runs from the front fender to the taillights. A color-matching decorative strip is also dotted under the door panel. Forthing equips Thunder's rear seats with privacy glass. At the car's rear, the Thunder adopts the popular through-type taillight design. It also adds a color-blocking decorative strip to the rear enclosure to echo the front face.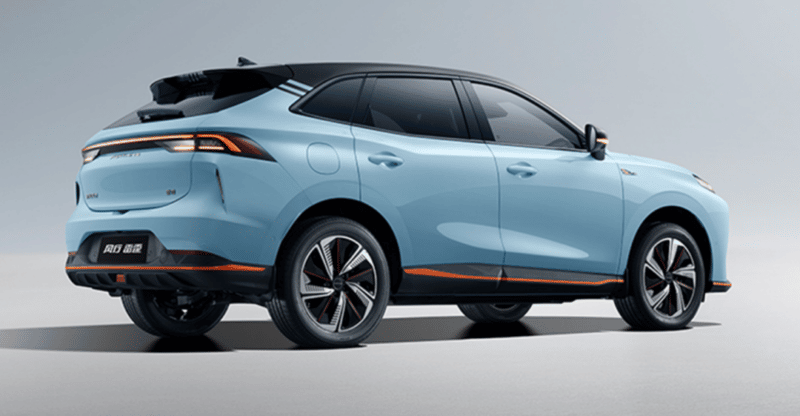 The vehicle offers different colors for the roof, exterior rearview mirror, side window decoration, etc. It also provides to choose between 18-inch or 19-inch rims. In terms of size, the EV's length, width, and height are 4600/1860/1680mm, respectively, and the wheelbase is 2715mm. Dongfeng Forthing positions the vehicle as a compact pure electric SUV.
More about the vehicle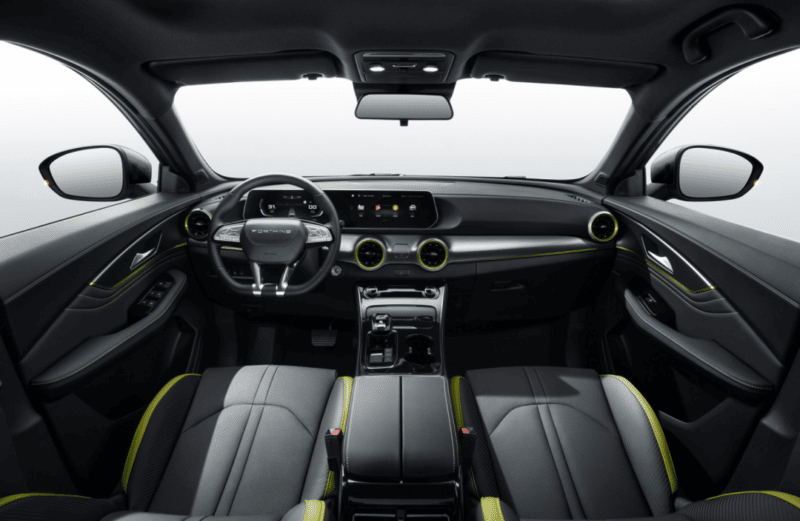 In terms of interior, the official pictures of Forthing Thunder reveal that it adopts black and yellow color themes. The inter-connected LCD instrument panel and central control screen help to form a dual-screen design. It gets a new three-spoke multi-function steering wheel and both air-conditioning outlets & interior stitching embellished with yellow elements. The images also reveal that it does not have many physical buttons. All car functions can be controlled via the large central control screen, and it uses an electronic parking brake.
In terms of power, the Thunder will use a single-motor layout, and the permanent magnet synchronous motor comes from BYD's Fudi Power Co., Ltd. It has a maximum power of 150 kW, a maximum torque of 340Nm, and an acceleration time of 0-100 km/h of 7.9s. In terms of batteries, it features an 85.9 kWh ternary lithium battery pack with a CLTC pure electric cruising range of 630 km. The entry-level model has a 57.8 kWh lithium iron phosphate battery pack. The CLTC pure electric cruising range is 430 km.
Considering the pre-sale price of the Forthing Thunder, it will compete with BYD Yuan PLUS (137,800 – 165,800 Yuan / USD 20,370 – USD 24,500), GAC AION V (187,600 – 269,800 Yuan / USD 27,730 – USD 39,880) and FAW Hongqi E-HS3 (225,800 – 265,800 Yuan / USD 33,370 – USD 39,280).
History of Dongfeng Forthing's parent company
The parent Dongfeng Motor Corporation was established in 1954. It is a state-owned holding company with 75% shares held by Dongfeng Motor Group Co. Ltd. The rest 25% shares are held by Liuzhou Industrial Investment and Development Group Co., Ltd. Dongfeng group have its headquarters and production base in Liuzhou. It is one of the leading automobile manufacturers in Liuzhou City. Presently, Dongfeng Motor Corporation owns two major brands, Dongfeng Liuzhou Motor and Dongfeng Forthing, which are dedicated to developing the commercial vehicle and passenger vehicle markets.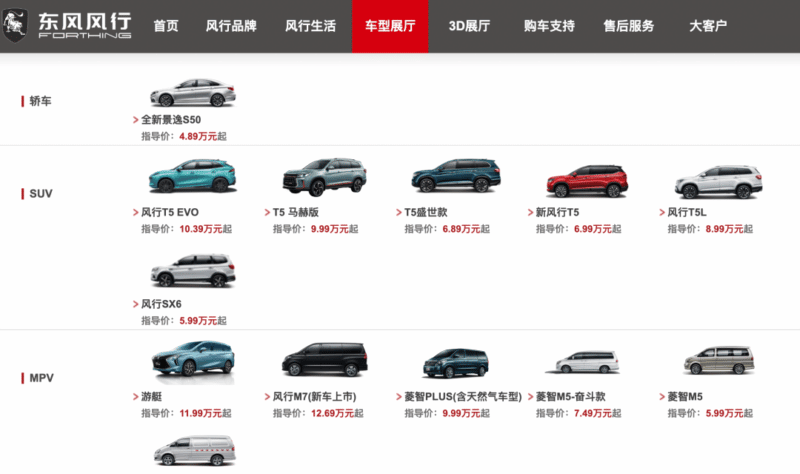 According to the official website, it currently sells Dongfeng Forthing T5 EVO, Forthing Lingzhi M5, Forthing T5, Forthing T5L, Forthing SX6, and many other models ranging from sedans, SUVs, and MPVs. It is worth mentioning that in June this year, Forthing announced a new brand logo. The T5 EVO was the first model equipped with a new logo.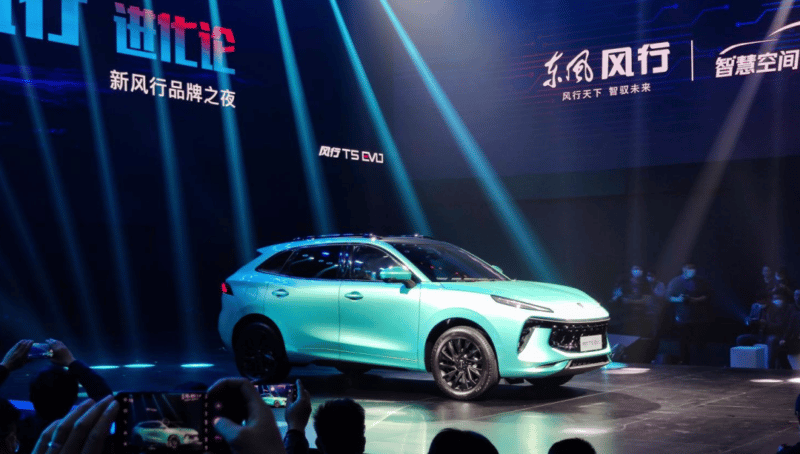 According to insurance data, the cumulative sales of Forthing's vehicles from January to October 2022 reached 102,544. It recorded a year-on-year decrease of 1.55%.
Similar announcements by other Chinese brands
In related news, BYD in April 2022 announced that it had stopped the production of fuel vehicles from March 2022. It will focus on pure electric and plug-in hybrid vehicles in the future. BYD's announcement made BYD the first automaker in the world to stop selling fuel vehicles. Since then, BYD's sales have continued to skyrocket. In the first ten months of 2022, BYD's cumulative EV sales reached 1,392,800 units recording a year-on-year increase of 239.05%.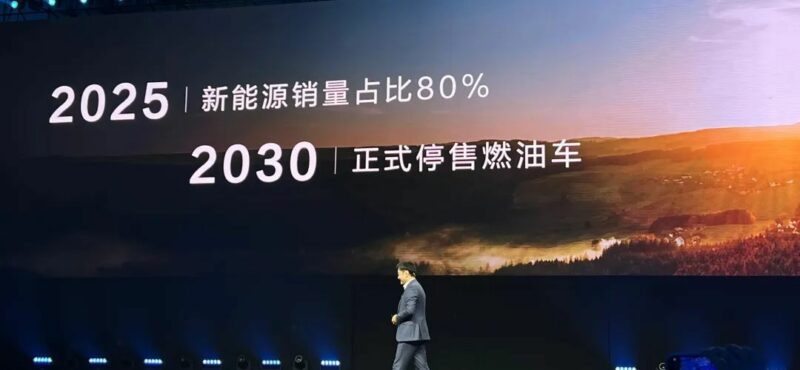 Several car companies have joined the camp of stopping the sale of fuel vehicles after BYD's announcement. It includes Lynk & Co and Haval, and foreign car companies, including Toyota, Volkswagen, BMW, Mercedes-Benz, etc., have invested particularly aggressively in the strategy of electric vehicles. Recently, Mazda unveiled a 10.6 billion USD spending plan to electrify its vehicles and consider investing in battery production. According to the plan, by 2030, Mazda's automatic vehicles will account for 25% to 40% of global sales. This target has improved further from the previous plan of reaching 25%.
Can Dongfeng Forthing take on other EVs?
However, as an automobile brand that develops commercial and passenger vehicles, Forthing needs a more substantial presence in the domestic market. Only a few of its vehicles are on the best-selling list. Industry insiders said that Forthing's products were relatively weak initially. There are still opportunities for the brand to test the market. As the market becomes more competitive, consumers will be more rational in choosing products. Those products that lack technology will gradually exit the market. The termination of sales of fuel vehicles will help the brand to adapt to the changes in the market.