Recently, Hongqi released the official images of its upcoming E202 all-electric SUV under the Hongqi New Energy brand. It will be equipped with CATL's Qilin batteries, an 800V platform, and battery swap technology. The E202 is expected to unveil in the second half of this year and launch in 2024.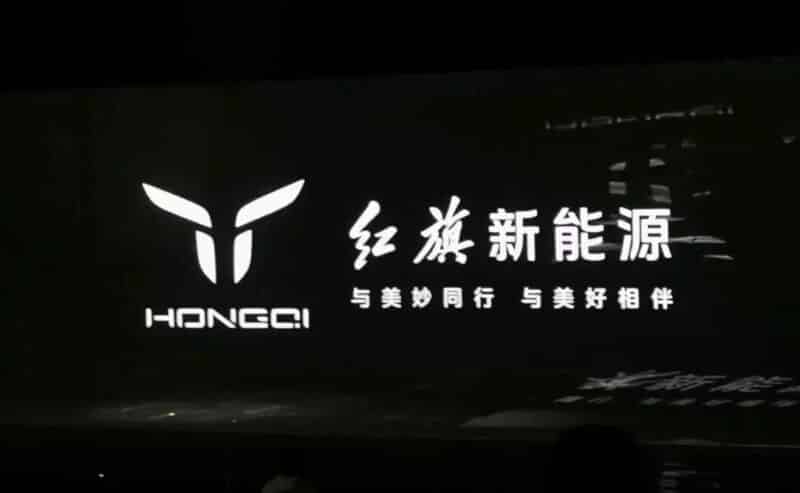 Hongqi New Energy is a new all-electric brand launched by Hongqi in early January. It will not only focus on the Chinese market but will also hit a lot of European markets including Germany, Norway, Sweden, and France. According to brand representatives, Hongqi New Energy's product line will comprise 15 EVs, including sedans, SUVs, and MPVs.

On the front face, the Hongqi New Energy logo is displayed at the center. The headlights are slender and sharp on both sides, adopting the '7' shape. Additionally, the front enclosure may be made of carbon fiber.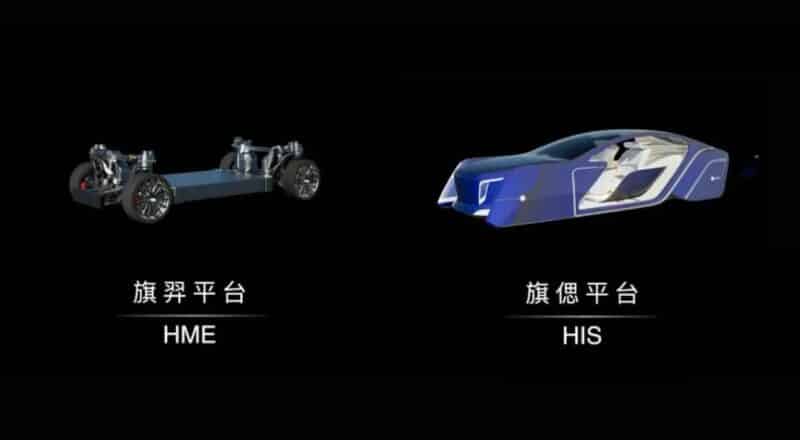 The E202 will stand on Hongqi's FMEs modular architecture that supports vehicle types with wheelbases ranging from 2700 mm to 3450 mm. The FMEs platform will allow turning all its wheels to 90 degrees. Hongqi claims that the E202 can achieve a 300 km range only within 5 minutes of charging time via the 800V fast charging system. It will also support four-wheel drive, autonomous driving, and 22 kW wireless charging.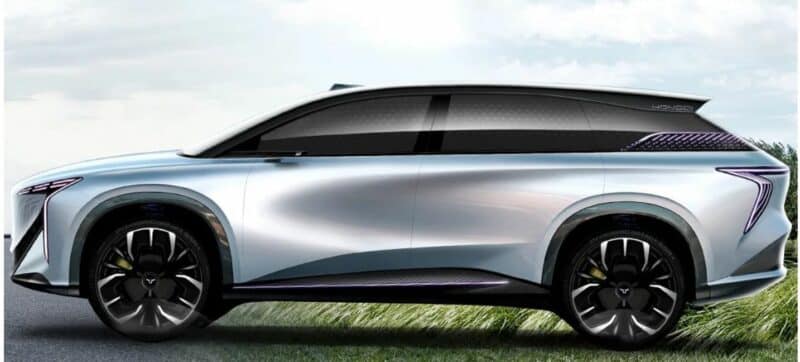 The Hongqi E202 adopts a two-color body, has a slick body shape with slopped A-pillars, a sporty roof spoiler with Hongqi lettering, and a dot-matrix decorated D-pillar. The wheels also have the Hongqi New Energy logo displayed at the center. The roof will be equipped with a LiDAR to support its autonomous driving system. Instead of side view mirrors, the E202 will use cameras.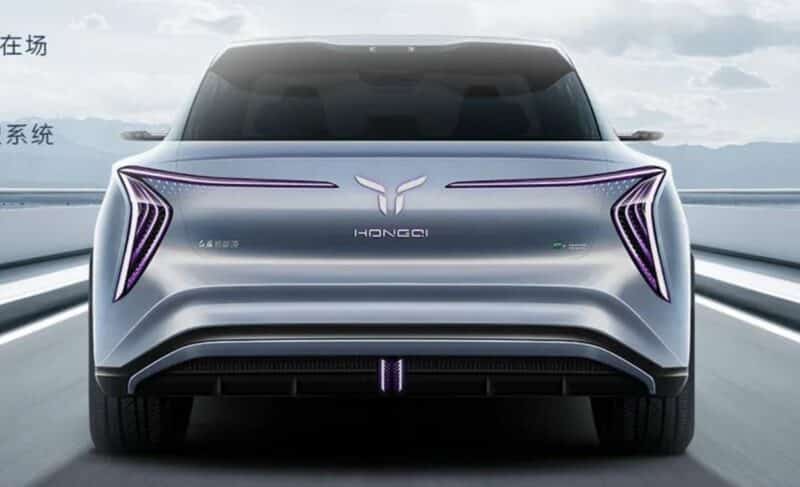 At the rear, the shape of the taillight group is quite similar to that of the headlights. The bottom is decorated with a black diffuser and a LED warning light that looks like two vertical lines.
Hongqi has not yet released more info about the interior at this time, we will continue to pay close attention.
Source: Sina