Paten drawings of the upcoming Exeed E03 sedan-coupe for the Chinese car market. It is one of a trillion new electric sedans that are launched and under development in China. The E03 appears to be a great-looking machine with a sedan-coupe design and some sporty elements. It has a lidar above the windshield and aero wheels.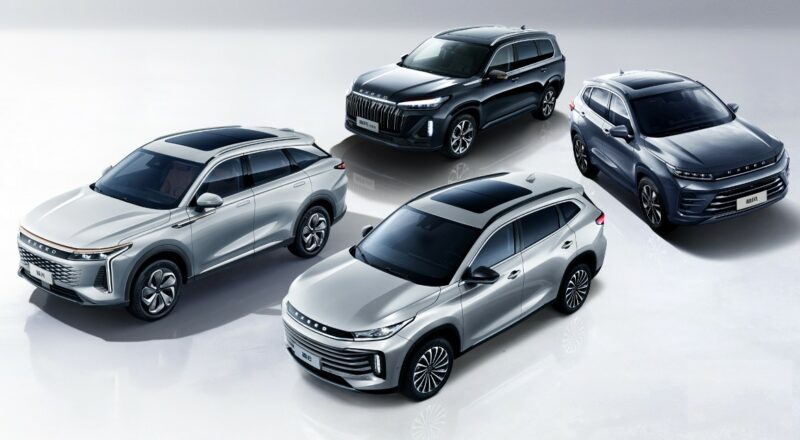 Exeed (星途, Xīngtú) is a sub-premium brand under Chery Automobile, founded in 2017. Until now, the Exeed brand has only sold SUVs. They sell four SUVs at the moment (clockwise starting at 12): the full-size Lanyue SUV, the Zhuifeng compact SUV, the Lingyun mid-size SUV, and the Yaogang SUV-coupe. These are all petrol-powered cars, with only one hybrid option.

The Exeed E03 was first unveiled on a leaked slide of a product presentation. E03 is a code name. Exeed will unveil the real name later.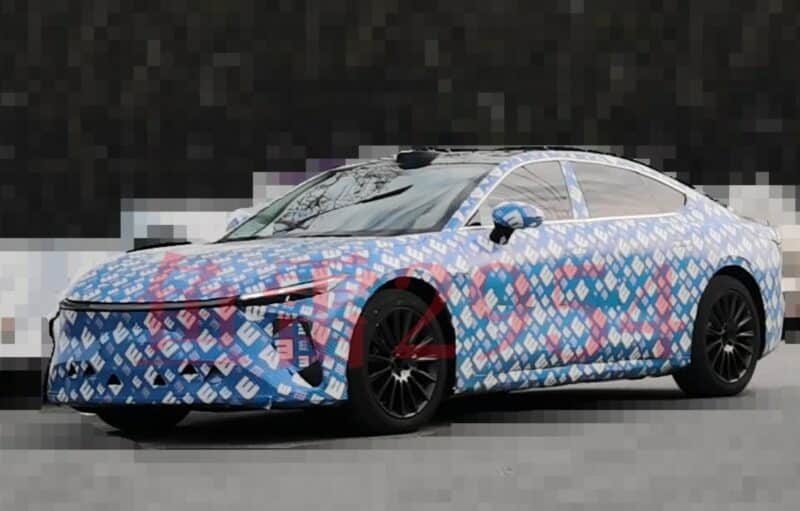 The patent drawings match nicely with the latest spy shots of the E03. These shots appear to be leaked on purpose by Exeed. Note the E-branded camouflage. The lidar pod is clearly visible, and so is the light bar above the bumper and the notable large mirrors. Only the alloy wheels differ. The test car has a set of racy dark gray multispoke alloys, which look rather cool.

The Exeed E03 is a large car, with a length of just over five meters and a near-three meter wheelbase. It has pop-out door handles, cameras on the front fenders, and a somewhat odd ornament on the front doors.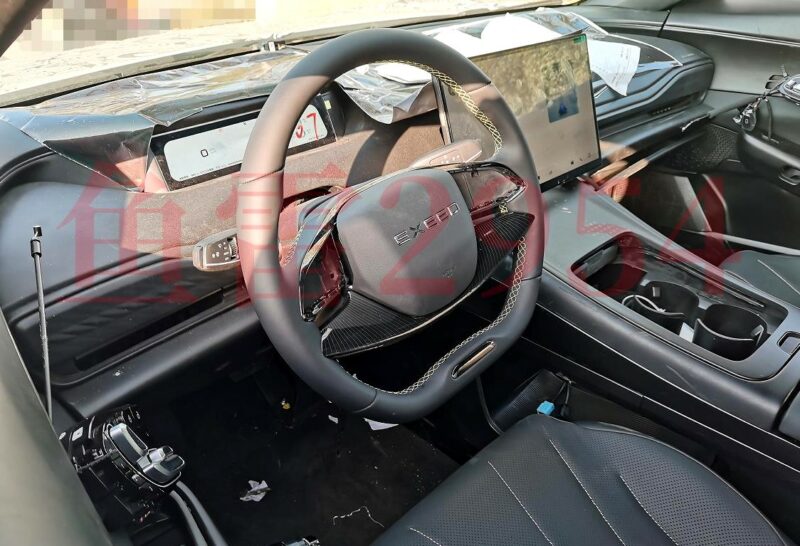 The dashboard with a letter box instrument panel and a large-size central screen for the infotainment. The center tunnel is wide and has two cup holders, but no wireless charging pad. Below the tunnel is a large storage space. The hard- and software for the driving assistance systems are sourced from Huawei. Exeed promises L3 autonomous driving capabilities.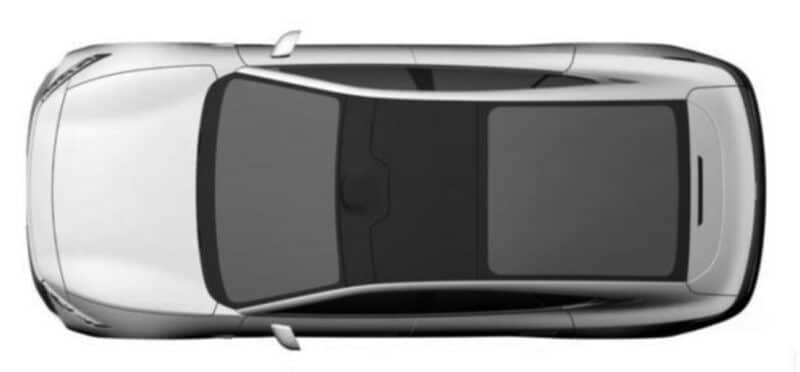 The rear window is enormous and morphs into a panoramic sunroof. It seems to have a pop-out spoiler on the back.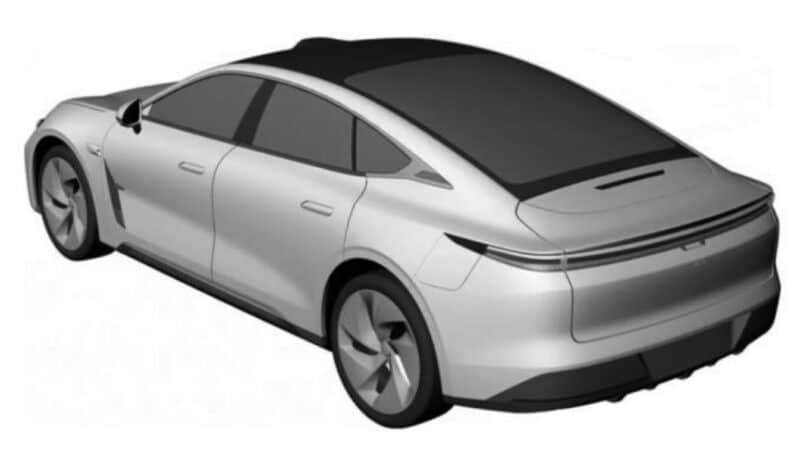 The E03 gets an 800v charging architecture, good for a 10% to 80% charge in 10 minutes. The battery pack is sourced from China's largest battery maker CATL. The CLTC range will be about 700 kilometers. Exeed will offer single-motor rear-wheel drive and dual-motor four-wheel drive versions of the E03, with a max power of about 450 hp.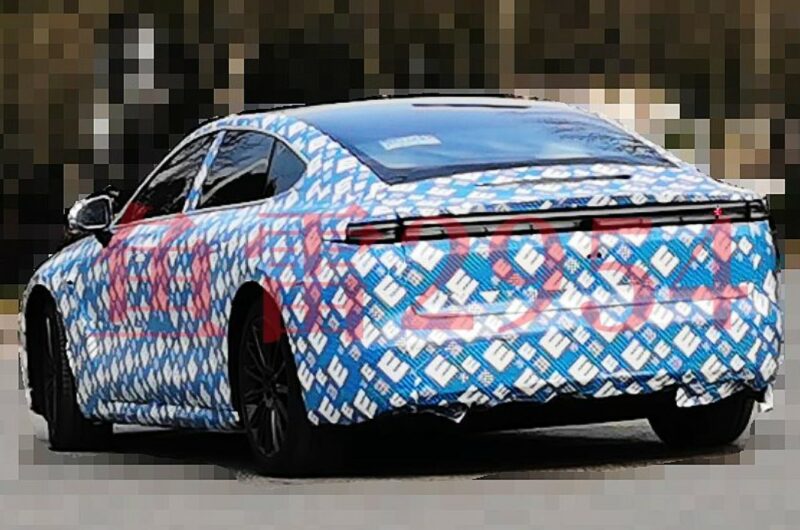 Editor's Comment
The E03 represents a big change for Exeed: it is the first sedan model and the first full-electric car. The brand is also working on a large 3-row electric SUV. Whether the E03 becomes a success remains to be seen. The competition in the mid-range mid-size electric sedan market is already smoking hot, and many more cars are on the way.