This is the Great Wall Cannon Firebomb Edition, a special edition of the Cannon Offroad Edition pickup truck. The Firebomb Edition has a modified nose, modified bumpers, heightened suspension, extra wide sideboards, wider wheel arches, and off-road tires. It is painted in a stealthy matte gray, with red air vents in the hood and a red Cannon logo on the grille.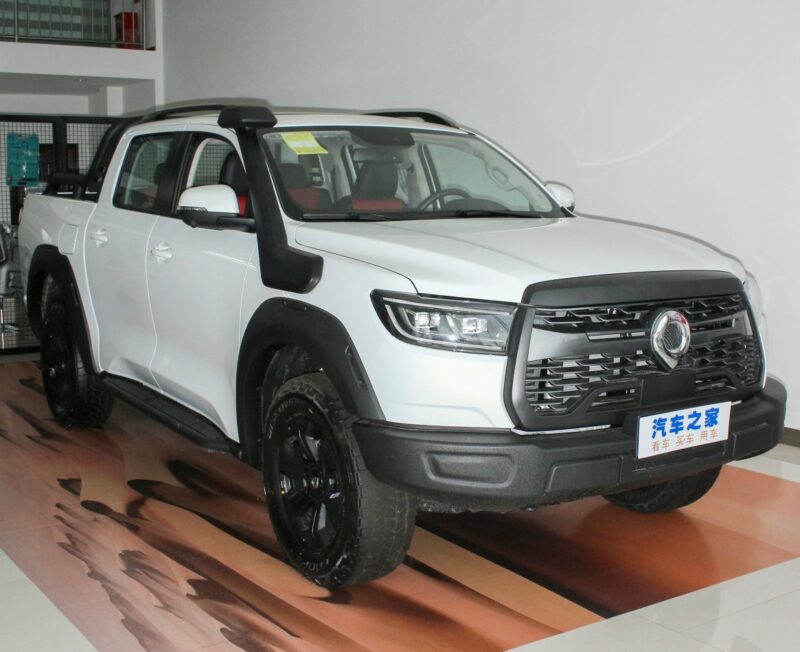 Cannon is a series of pickup trucks under Great Wall Motors. This is the Great Wall Cannon Offroad Edition pickup truck, itself based on the Great Wall Cannon pickup truck. It is available with a 190 hp 2.0 turbo or a 163 hp 2.0 turbodiesel. The price starts at 176,800 RMB (25,594 USD).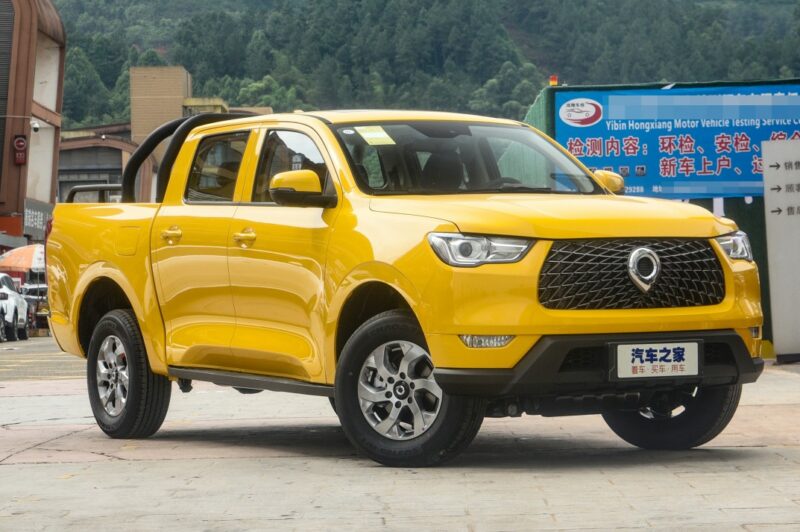 The Great Wall Cannon is more of a workmanlike truck. It comes in dozens of versions; short bed & long bed, diesel & petrol. The price starts at just 133,800 RMB (19,370 USD).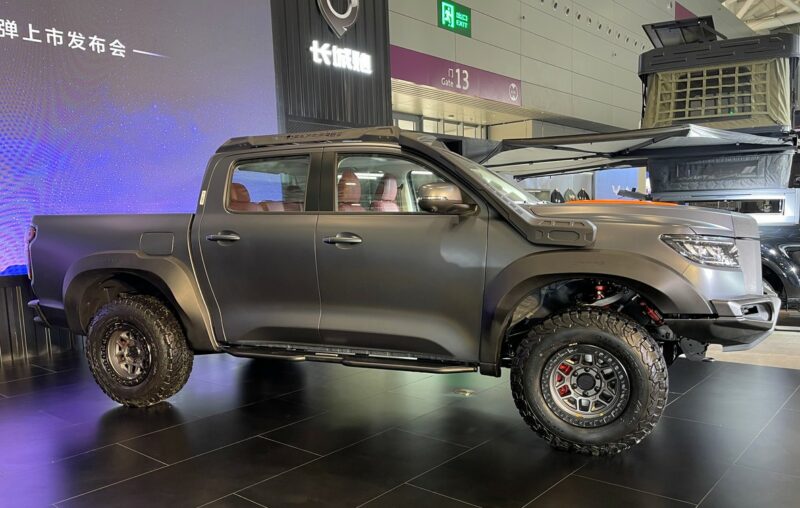 The Cannon Firebomb (炮火弹) Edition was developed in cooperation with Topfire, one of China's best-known 4×4 modification companies. They are based in Chengdu and offer all sorts of off-road packages for SUVs and pickup trucks. The company has also cooperated with Great Wall's Tank brand, and with various other Chinese carmakers. The Firebomb Edition was first shown as a concept at the 2022 Shanghai Auto Show.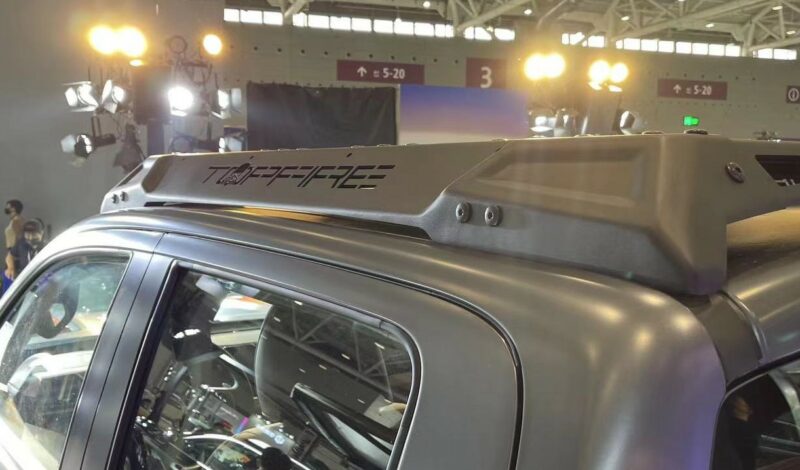 The Topfire branding on the roof rack.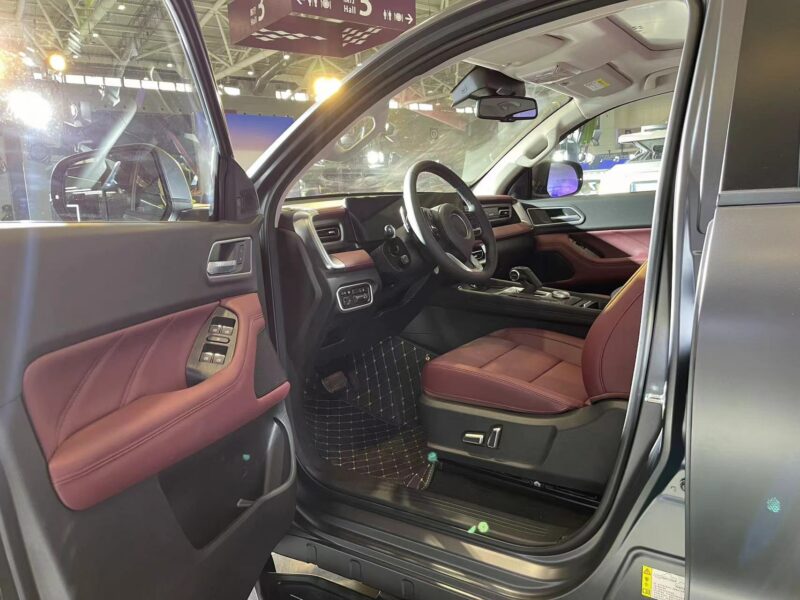 The interior got a makeover too, with red leather seats, red trim, and cushy carpets.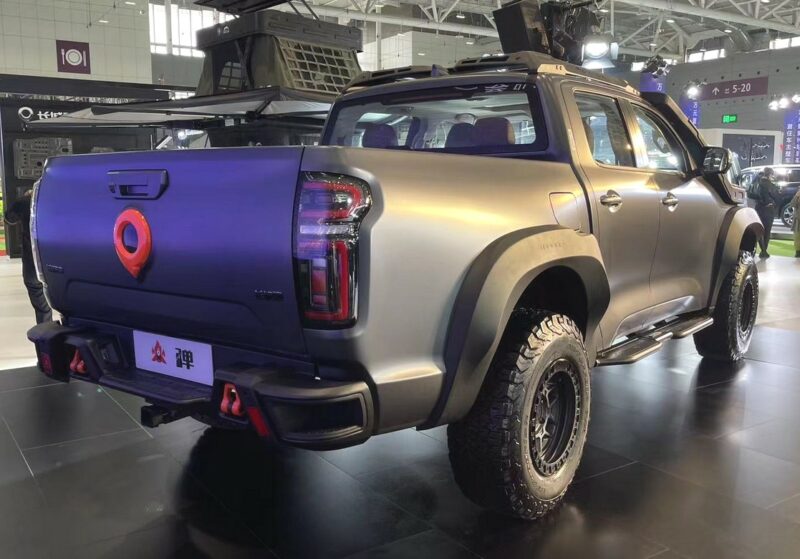 Another big red Cannon logo at the back. The Cannon Firebomb is powered by a tuned-up version of the 2.0 turbo, now good for 224 hp and 380 Nm. The motor is mated to an eight-speed automatic gearbox, sending horses to all wheels. The top speed is 150 kilometers per hour.
It is a large machine: 5448/2065/1940, with a 3230 wheelbase and a 2260 kilo curb weight.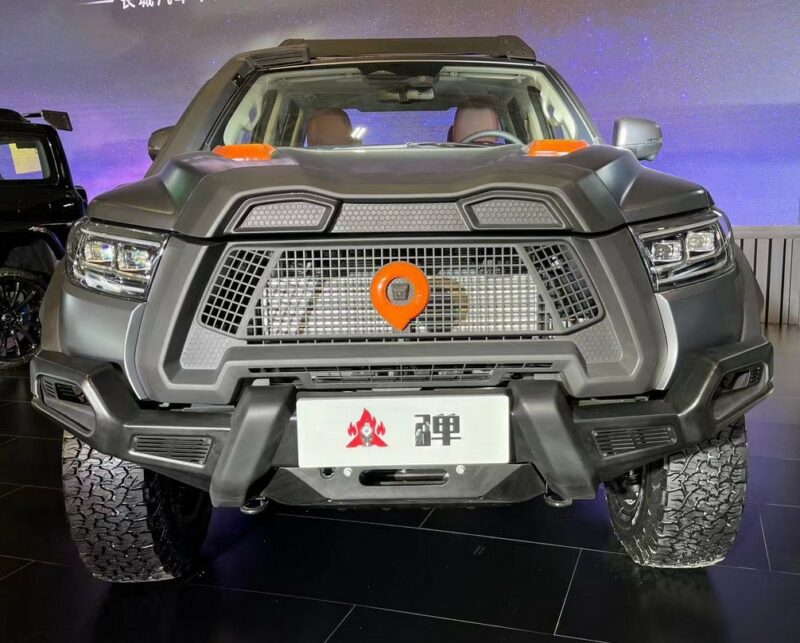 Great Wall says that the Cannon Firebomb is very capable off-road, but the company hasn't released any detailed specifications to back up this claim. It sure looks like it likes mud. The hood in combination with the top of the grille is hugely impressive and very tall. The Great Wall Cannon Firebomb is not cheap. There is only one version priced at 259,800 RMB (37,610 USD).
Editor's Comment
The market for this kind of jacked-up pickup trucks is hot in China. They are mostly bought by city folks who like to go out camping in the mountains on the weekends. Great Wall has a strong brand name in this new sub-segment but a lot of competition is on the way, both in ICE and EV forms.