On March 9, the Chinese regulator unveiled Galaxy L7 pictures and specifications. Every car in China must be approved by the Ministry of Industry and Information Technology (MIIT) before it goes on market, and MIIT reveals the list every month. Automakers don't like it as it exposes their secrets before the official launch, but we at CarNewsChina don't mind.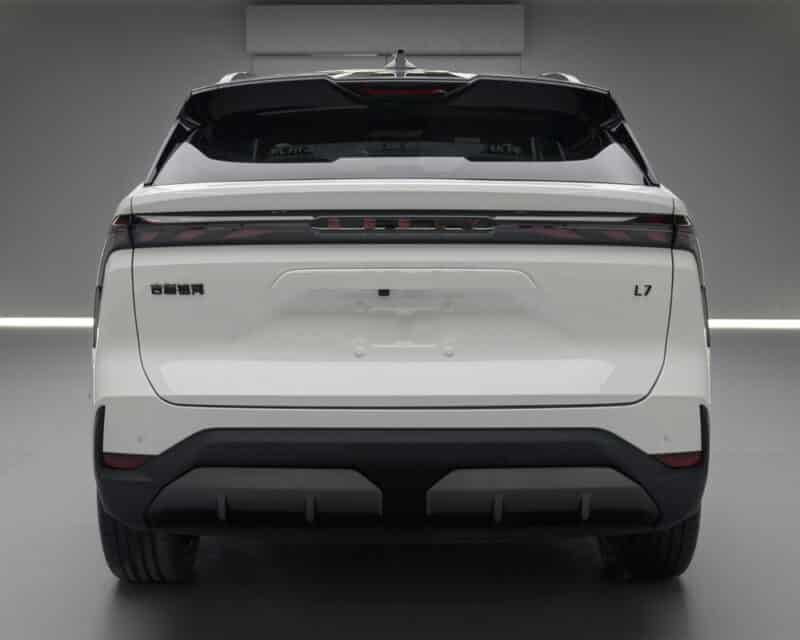 Galaxy L7 is a plugin hybrid SUV. The car was unveiled on February 23 during the Galaxy series launch event. L7 is a compact SUV with a size close to BYD Song Plus or Honda CR-V. The dimensions are 4700mm x 1905mm x 1685mm (L x W x H), and the wheelbase is 2785mm.
The MIIT catalog revealed some new information – the car's curb weight is 1860 kg, and CATL will supply the battery.
L7 specifications
Previously we learned that the interior would feature four large displays: a 10.25″ instrument panel, a 13.2″ central control screen, a 16.2″ co-pilot screen, and a 25.6″ HUD screen.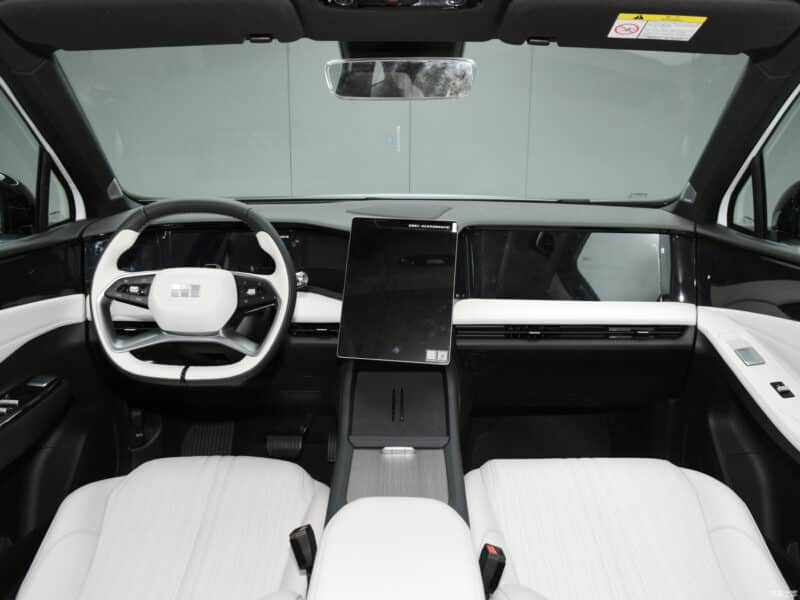 Galaxy L7 has Qualcomm Snapdragon 8155 chip and a new Galaxy N-OS operation system. Geely claims the application speed, voice command, and wake-up speed were significantly improved.
The L7 is equipped with a new powertrain called NordThor Hybrid 8848. It combines a 1.5-liter turbo petrol engine, a 3-speed hybrid transmission, and one or two electric motors. The front-wheel-drive version of the car is powered by a petrol engine and an electric motor, while the 4WD uses the same powertrain but with two electric motors. The front-wheel-drive version of the Galaxy L7 produces 390 horsepower, whereas the 4WD version boasts a massive 660 horsepower.

The top speed is 200 km/h, and the acceleration 0-100km/h in 6.9. The thermal efficiency is 44.26%, ranking first among mass-produced hybrid engines, according to Geely.
The price will start at 200,000 yuan ($29,000).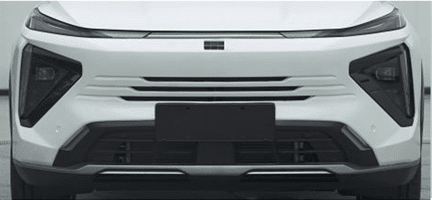 During the Galaxy launch event, Geely also unveiled its product planning, presenting it plans to launch 7 cars in the next two years. The E series is pure EV, and L series is PHEV.
| | |
| --- | --- |
| Geely Galaxy product name | Delivery |
| E series (EV) | |
| Galaxy E6 | Q3 2024 |
| Galaxy E7 | Q2 2024 |
| Galaxy E8 | Q4 2023 |
| L series (PHEV) | |
| Galaxy L5 | Q2 2024 |
| Galaxy L6 | Q3 2023 |
| Galaxy L7 | Q2 2023 |
| Galaxy L9 | 2025 |
Geely Galaxy product planning
Plagiarism accusation
L7 wasn't the only car unveiled at the Galaxy launch event. The high-tech Galaxy Light coupe concept car made its debut there. However, just six days after its launch, Geely Galaxy's coupe was accused of copyright infringement by Changan Automobile. On February 28, Changan's lawyers sent a public letter to Geely Holding, claiming that the design of the Galaxy Light had been plagiarized from their designs. However, Geely was quick to respond, stating that the design of the Galaxy Light was original and in line with Geely's unique aesthetic of ripples.
The vice president of design at Geely Automobile, Chen Zhengcheng, responsible for Galaxy Light design, had worked for nearly 20 years at Changan Automobile before joining Geely in March 2022.
Editor's comment
The L7 has already started preorders, with deliveries planned in Q2 2023. The public debut will happen in April at Shanghai Auto Show. The galaxy series is an answer to the success of BYD's DM-i and Dongfeng's Blue Core iDD hybrid cars in China. Puting aside brands, series, and subbrands hell Geely is famous for, it seems that Geely is recently more answering rather than leading. Still, Geely has one significant advantage among others – Li Shufu knows how to navigate the challenging Europan market. Made in China Lynk&Co and Polestar are selling pretty well, and Zeekr's European debut is already a highly awaited event. We will closely watch if Galaxy will stay in China only to combat local hybrids or will appear overseas.
More pictures of L7 can be found here.