On February 28, Changan Automobile's lawyers sent a public letter to Geely Holding, accusing their prototype coupe Galaxy Light of copyright infringement. In response, Geely quickly stated that the design of the Galaxy Light is original and continues the unique aesthetic of Geely's ripples.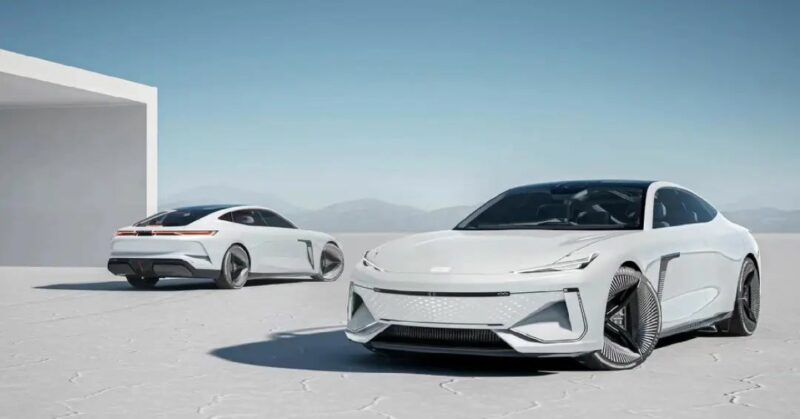 The Galaxy Light was unveiled during the pompous press conference on February 23, and the production version should debut at the end of the year. Geely also introduced a dedicated logo for the Galaxy series, which is a slightly reworked Geely logo.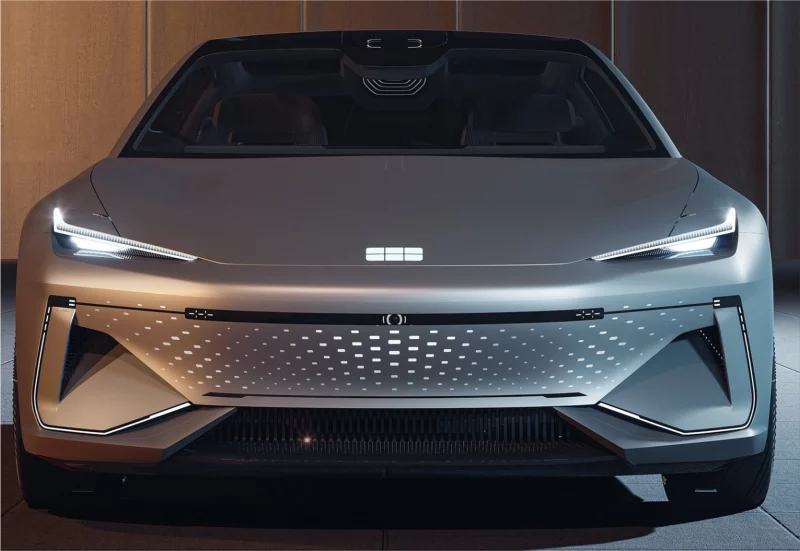 The Light is a large-sized EV coupe based on the SEA platform with a drag coefficient of less than 0.19. It will be equipped with lots of Geely's advanced tech, including lidars, radars, and even satellite receivers, as Geely's subsidiary Geespace aims to have 72 satellites in orbit by 2025. The concept car is missing physical rearview mirrors and door handles, support NFC unlocking, and even a drone port in the rear where UAVs can land and charge.
Is it plagiarism?
Let's have a look at Changan's letter first. They claim that "after comparison, it was found that Geely's prototype has a lot of similarities with Changan Automobile's concept car and mass-produced models, and it is suspected of infringing Changan Automobile's intellectual property rights." Changan didn't specify any particular car they suspect Geely took inspiration from.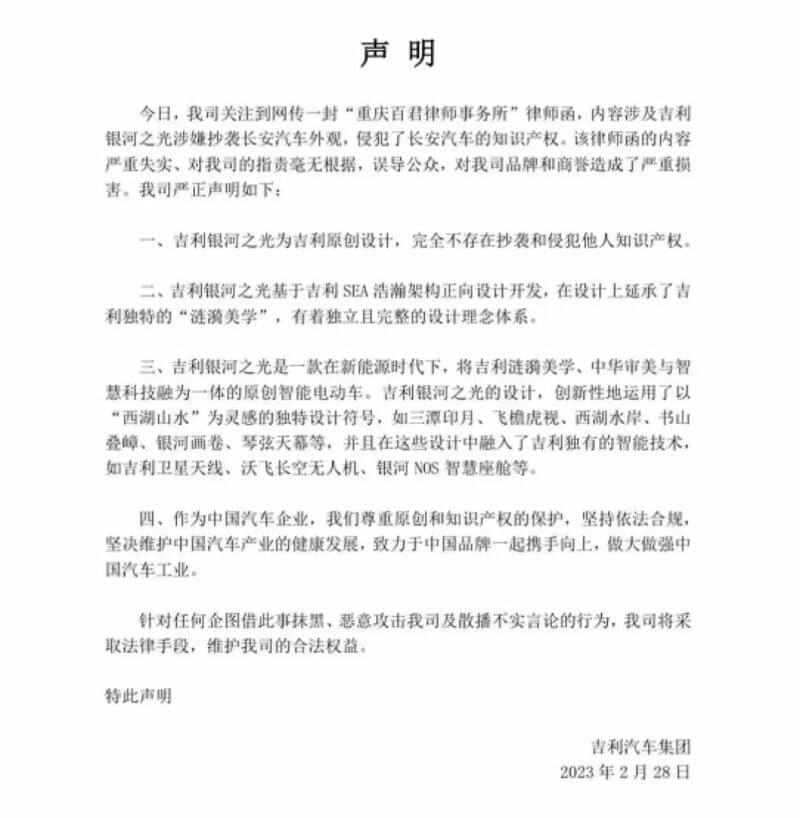 The letter further mentions that the Galaxy Light prototype is suspected of plagiarizing many appearances of Changan Automobile's released models.
Changan Automobile asked Geely to stop these actions and reserved the right to take further legal measures.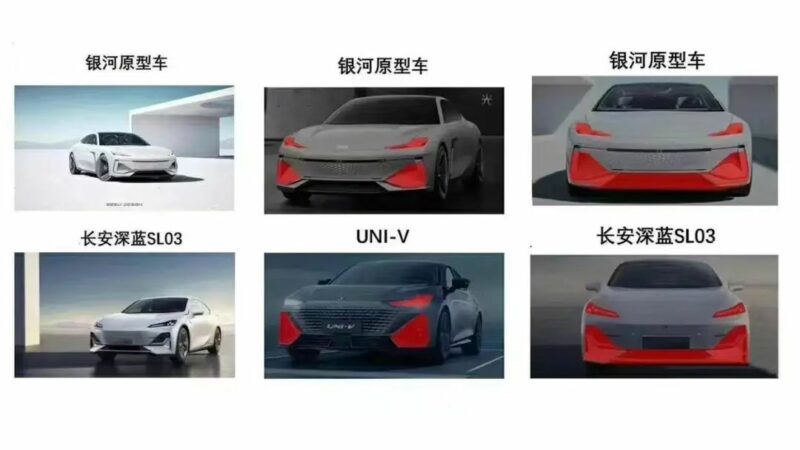 Geely issued a brief response statement, saying that the content of the lawyer's letter was seriously inaccurate, and "the accusation against our company is groundless and misleading the public."
Chen Zheng factor

Chen Zhengcheng, the vice president of design at Geely Automobile, made headlines with the recent launch of Galaxy Light, a new car design he led. Zhengcheng had previously worked for nearly 20 years at Changan Automobile before joining Geely in March 2022. During his time at Changan, he was responsible for the design of several mass-produced models, including the Changan Eado, Raeton, and the UNI series.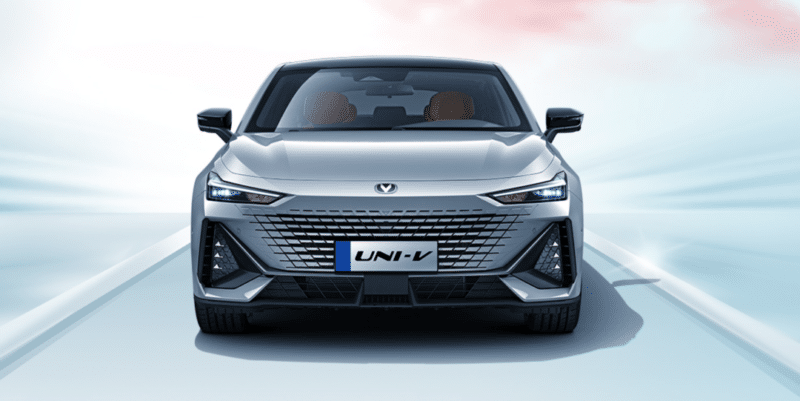 However, this is nothing unusual – car design is crucial, and companies are willing to spend a lot of money to ensure their designs stand out. Geely previously hired former Bentley chief designer Stefan Sielaff or ex-Volvo designer Peter Horbury who now serves as Geely design Senior VP. Another example might be Great Wall Motor, which brought in renowned designer Pierre Leclerc from BMW to lead the design of their WEY brand, or Chery, who brought former Porsche stylist Hakan Saracoglu, who has been with the German carmaker since 1998.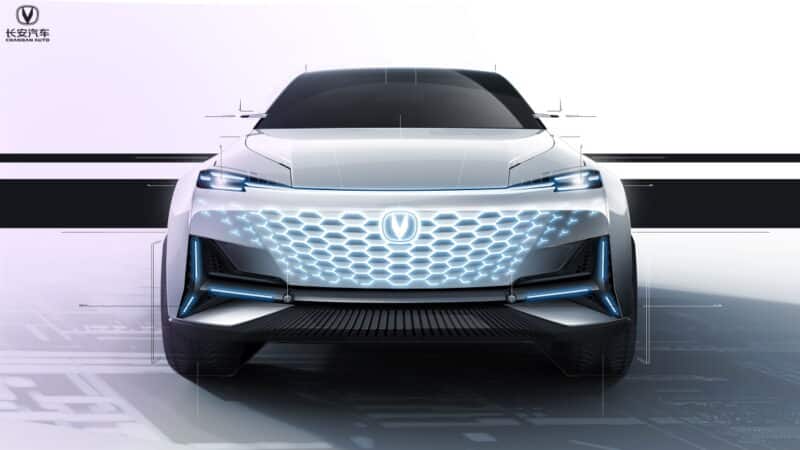 However, controversy can arise when designers' work is accused of plagiarism by their former employers.
Editor's comment
Previously it wasn't uncommon to see BBA (Benz, BMW, Audi – the Chinese term for luxurious German carmakers) suing Chinese manufacturers for copyright infringement. We all remember many copycats from the 2000s and early 2010s, with BYD being the leader. With the rise of new EV makers in China (over 300, and more are emerging), and as the EV war heats up, we will see more and more domestic companies accusing each other of plagiarism. This also raises the question of when the card will turn, and Chinese brands will sue traditional overseas brands for plagiarism.