On March 24, BYD's YangWang U8 was spotted driving in the streets of Shanghai without camo. The car was unveiled in January and will debut publicly at Shanghai Auto Show in April. The U8 will compete with the Mercedes-Benz G class, starting at 800,000 yuan ($110,000), being BYD's first tap into the premium SUV segment.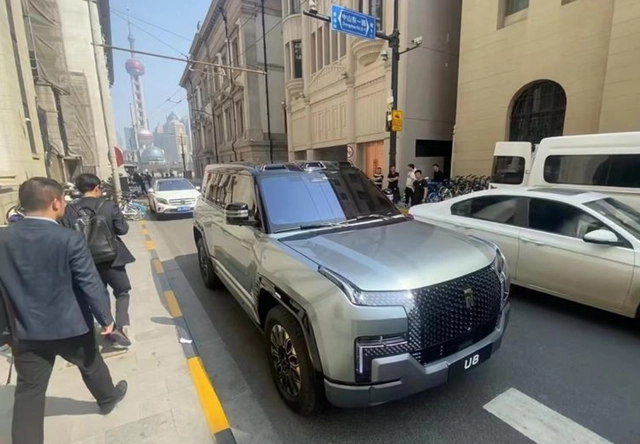 The first batch of Hummer EVs recently crossed the ocean and arrived at Tianjin port, bringing this powerful off-road EV into China – the top trim version has three electric motors and 1000 HP. The U8 has four electric motors (one for each wheel) and 1100 HP. While comparing specs doesn't mean much, it is a herald that GM's flagship SUV brand will meet with fierce competition from local brands in China.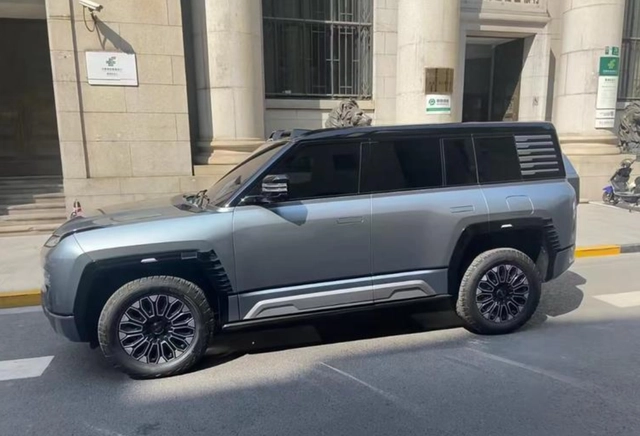 U8 was launched alongside with U9 supercar in January. The U8 is based on BYD's new E4 platform, and its design is consistent with the recent trend of boxy and sizable off-road SUVs. It features lidar and camera units above the windscreen, sizable mirrors, black wheel arches, a spare wheel cover at the back, and retractable door handles. The vehicle's dimensions are noteworthy, measuring 5,3 meters long and boasting a 3050-millimeter wheelbase.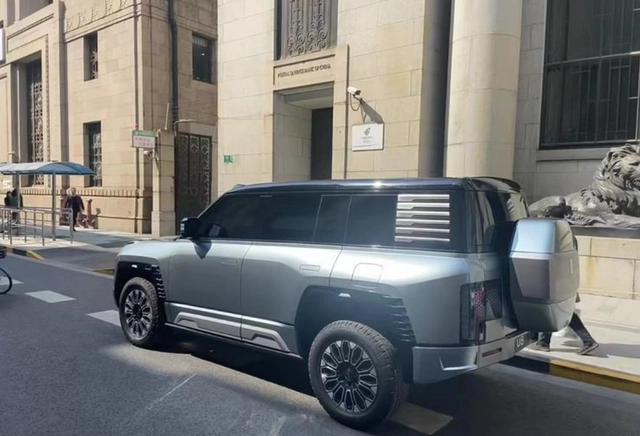 As mentioned earlier, the total output is 1100 horsepower, meaning a single motor delivers up to 275 horsepower and a maximum torque of 320 Nm, each driving one wheel. This unique setup allows the U8 to execute a 360-degree 'tank turn' maneuver. The U8 is a genuine off-roader as it features a robust body-on-frame chassis and a "floating water mode" that enables it to navigate through shallow bodies of water. And when it comes to speed, the U8 achieves a 0-100 acceleration in an impressive 3 seconds.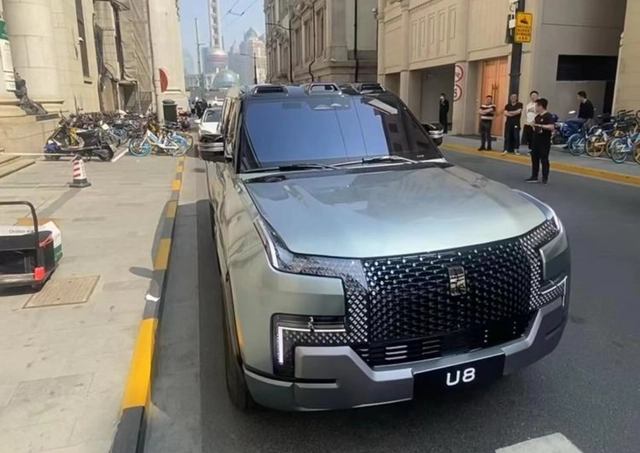 We also obtained some spy shots of the interior of the test car. It shows there is still some work to be done as it has some obvious similarities with the BYD Tang SUV, particularly the center console and steering wheel. However, overall, the interior appears to be well-crafted. The central control features a large screen, and a separate entertainment screen is positioned directly in front of the co-pilot so they won't be bored during the long journey.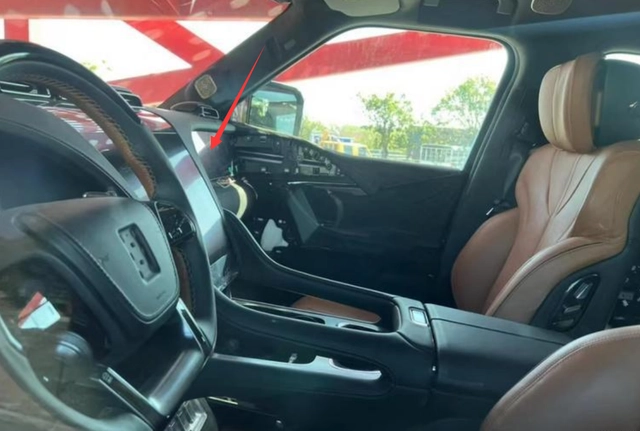 Editor's comment
BYD is recently pushing into every price segment of EVs, starting with budget EVs and now showing lots of confidence with their 'million yuan' off-roader. In February, they sold almost 200 thousand NEVs in China, exporting 15 thousand cars into the overseas market and entering several new markets such as UK, Jordan, and Uzbekistan. They already sell EVs in Japan, Australia, and Germany and have become EV sales champion in Thailand and Israel. Unlike Tesla, BYD uses a traditional dealership model, which brings its pros (fast entry to foreign markets, possibility of shady price tactic if needed) and cons (margin sharing with third party, no direct touch with customer). CarNewsChina is looking forward to its public debut in April, and we will keep you informed.
Further reading: