On April 18, BYD Destroyer 07 PHEV sedan debuted at Shanghai Auto Show. It would offer two options with a 121 km and 200 km NEDC range on a single charge. The price is expected to be between 199,800 yuan and 249,800 yuan (29,000 – 36,300 USD).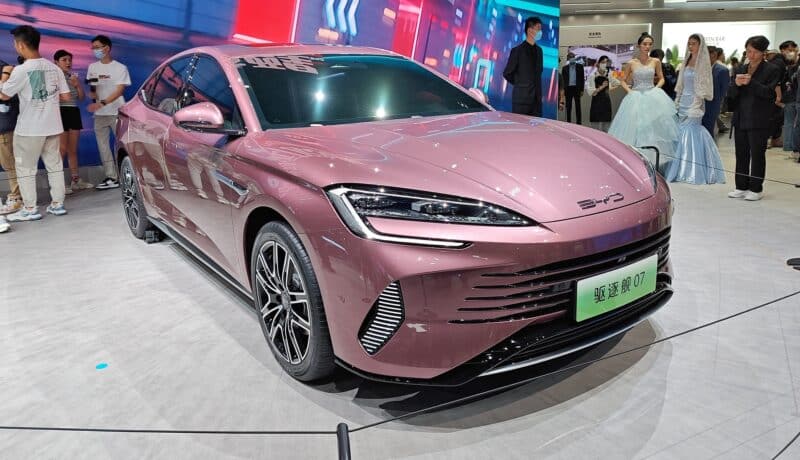 BYD calls Destroyer 07 a B+ class plugin hybrid car, and it will be equipped with DiSus-C intelligent damping body control system. Like all new BYD PHEVs, this model is equipped with a DM-i system, and it will provide two options with 1.5L and 1.5L turbocharged ICE.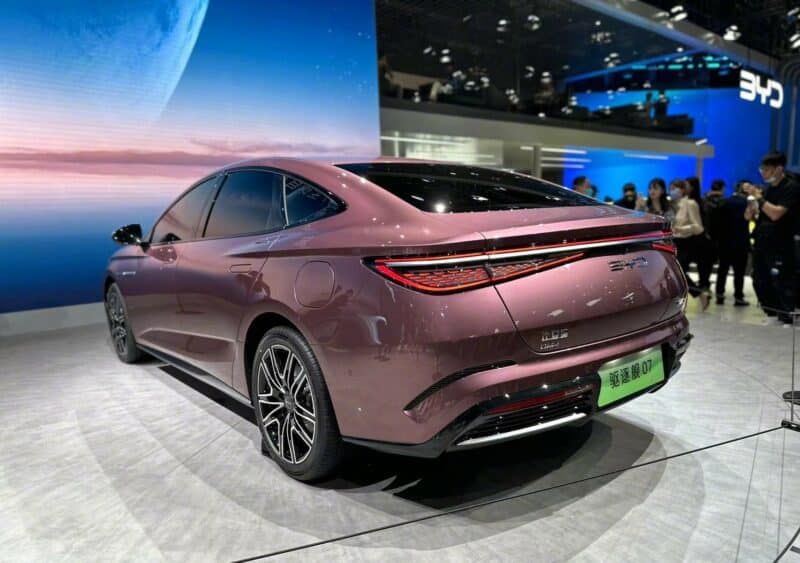 Destroyer 07 has a length, width, and height of 4980mm/1890mm/1495mm and a wheelbase of 2900mm. The front and rear light resembles the BYD Seal, as well as some exterior decorations; however, the car is most likely based on BYD Han.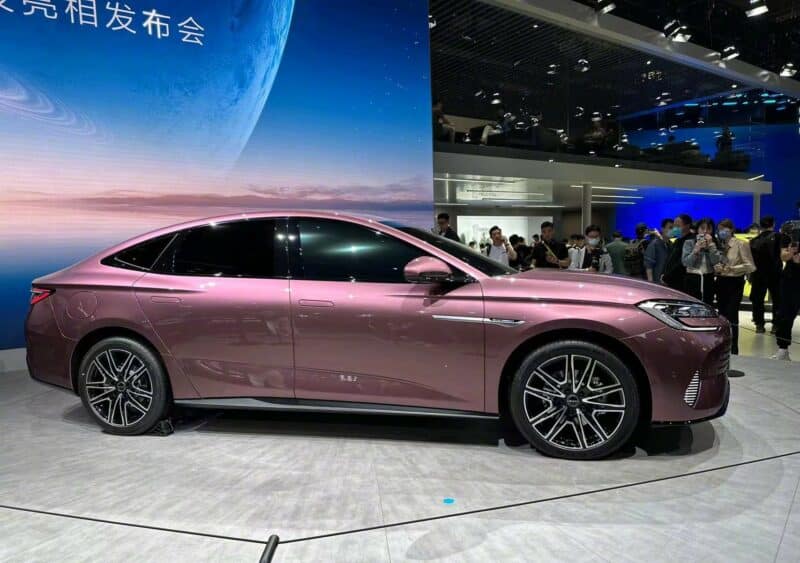 07 belongs to the BYD's Ocean series. BYD created a sub-series under the Ocean series called the Warship series to make it more fun. You will find four pure EVs in the Ocean series – Dolphin, Seal, Seagull, and the upcoming Sea Lion. The Warship series consists of two PHEVs – Frigate 07, and the newly launched Destroyer 05. Now they are joined by a third car Destroyer 07 sedan, and the fourth model – Frigate 05 SUV – is coming.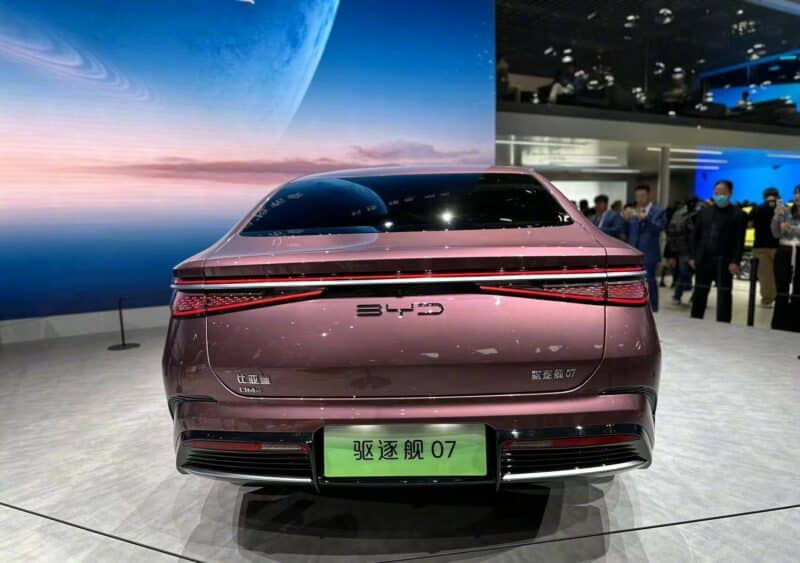 As my colleague Denis pointed out, all Warship series cars are based on another BYD series – Dynasty. Destroyer 05 is based on the Qin DM-i sedan, and the Frigate 07 is based on BYD Tang. The upcoming Frigate 05 will be built on the foundations of BYD Song.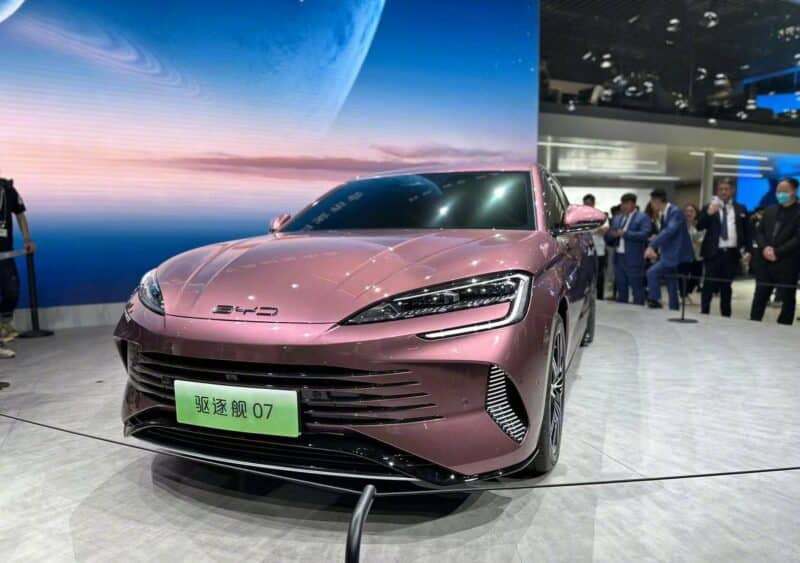 The new Destroyer 07 is based on BYD Han or, as the Chinese like to say- it is a sister model. However, it also took lots of inspiration from pure electric BYD Seal. The BYD Han dimensions are 4980mm/1910mm/1495mm, and the wheelbase is 2920mm.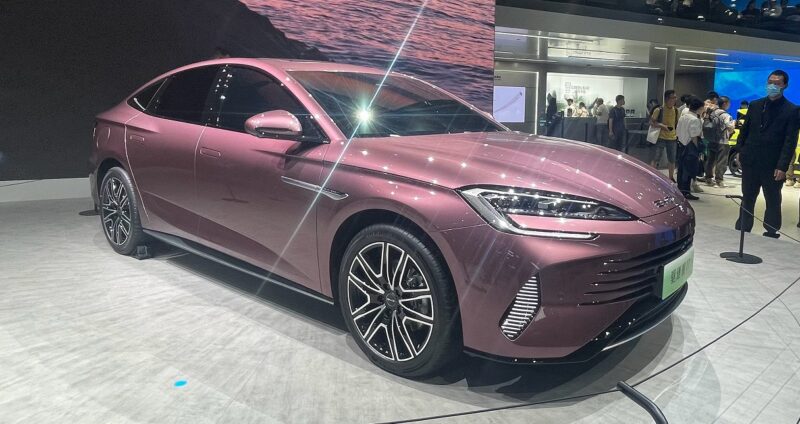 Earlier this month, BYD reported that it had delivered 207,080 NEVs in March, indicating a 97% increase from the 104,878 units delivered the previous year and a 7% increase from the 193,655 units delivered in February.
Deliveries date of 07 wasn't announced, but we expect it will be in the year's second half.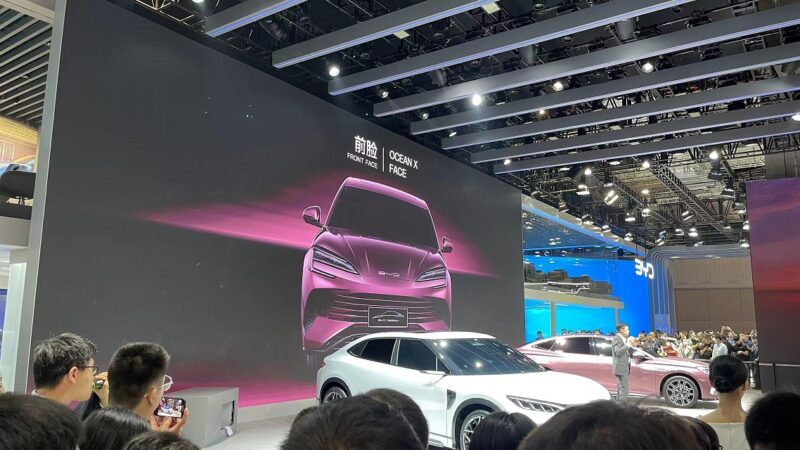 ---
Read more about
Shanghai Auto Show 2023
---