On April 18, Karlmann King made its comeback at Shanghai Auto and brought three cars to show – Zr, Ti, and Pt. The car in the picture is Zr, based on Ford F-450 SUV and powered by a 6.8L V10 engine. The price starts at 1.2 million yuan (175,000 USD). Only ten units of Zr will be manufactured.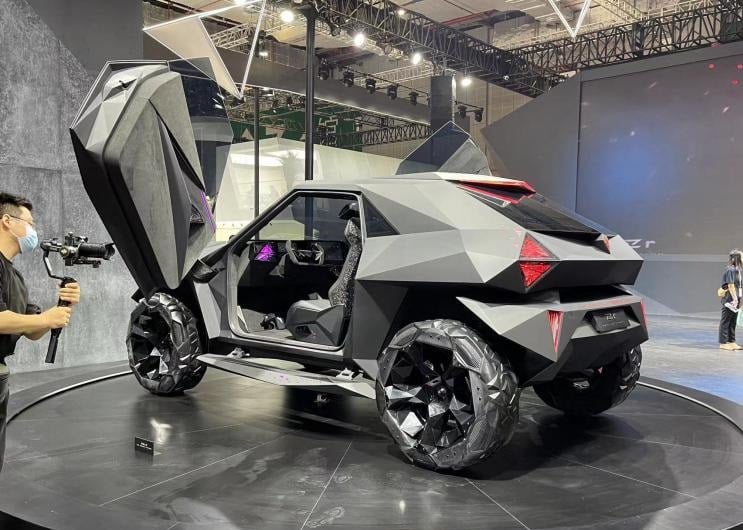 We last saw a Karlmann King seven years ago, in 2016, at Beijing Auto Show. Since then, we didn't hear about them, but now they are back. IAT Automobile Technology and Unique Club were behind the Karlmann King brand.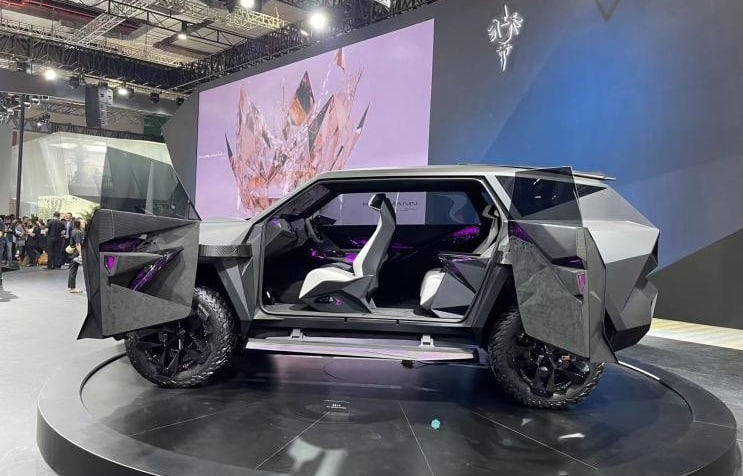 IAT Automobile Technology is a design and engineering company located in Beijing. On the other hand, Unique Club specializes in modifying Ford and Chevrolet vans to cater to the Chinese market. Their modifications usually included luxurious features such as gold trims, teapots, karaoke sets, and other similar items.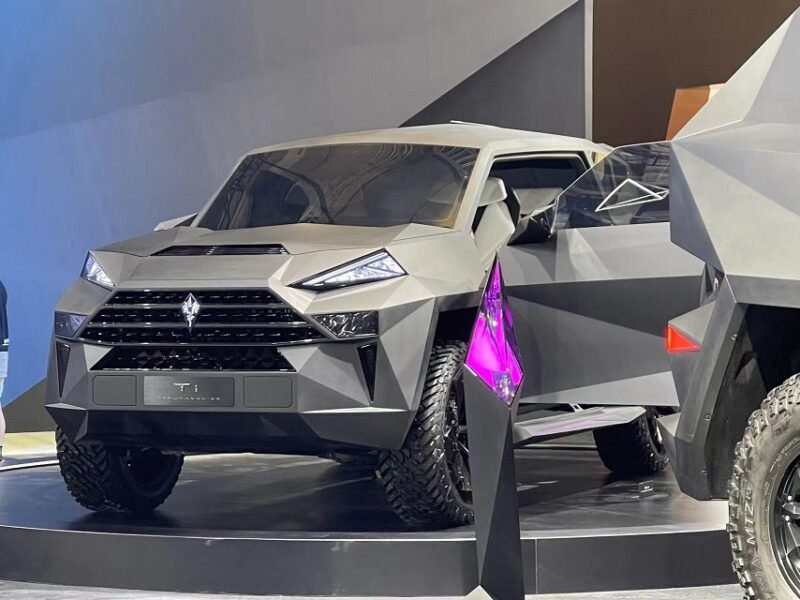 The Karlmann King model names come from the periodic table and represent precious metals – Zr as Zirconium, Pt as Platinum, and Ti as Titanium.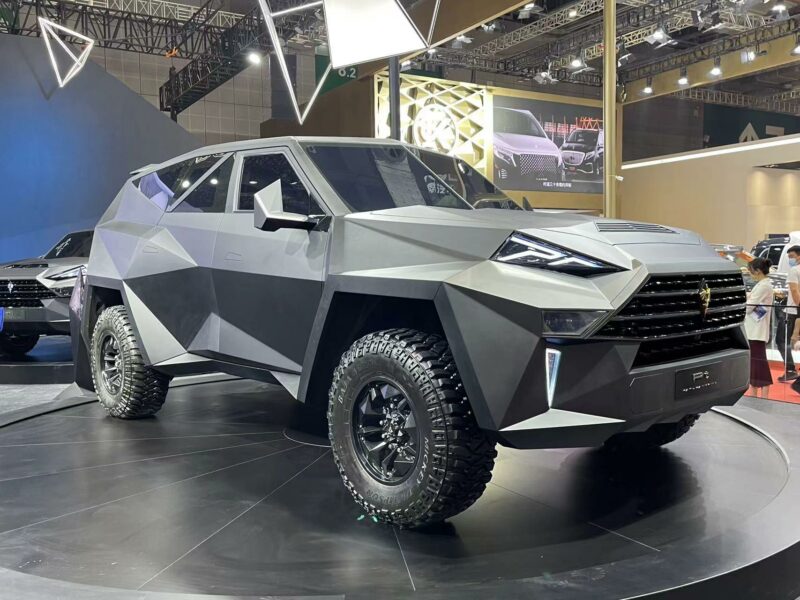 Zr is a smaller two-door off-road with five seats and scissor doors – it could be handy if you get stuck in the mud. Pt is a 'super SUV' with 4/6 seats, and Ti is a large business SUV with six seats. According to Karlmann King, Pt is a prototype, while Ti and Zr are 'mass-production concept cars.' Weird to talk about mass production since they plan to make only ten units. All three cars are showcased in matte-black paint.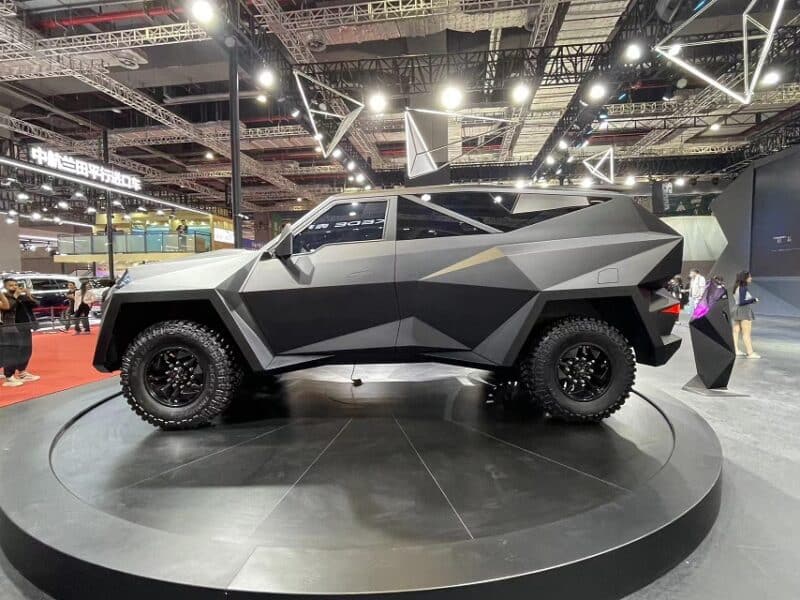 Despite Karlmann King being silent for seven years, their designers from IAT weren't. Last year they broke cover with a successful patent of the classic Mini clone, a British city car. The Chinese electric version was an impressive replica with stylish vintage elements. The car's dimensions appeared to be accurately replicated, and it boasted sophisticated chrome-finished bumpers, mirrors, and windshield wipers.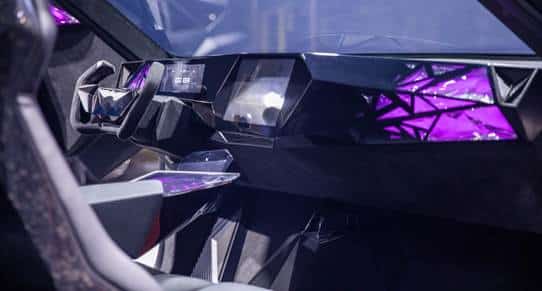 The motto of Karlmann King is Don't be the first, be the only one. Their mascot is Karlmann, who also plays piano.
Further reading: New Chinese EV Company Clones The Classic Mini