Another Western automotive icon has fallen prey to China's notoriously inventive electric car companies. After the Chevrolet Corvette and the Volkswagen Beetle it is now the classic Mini, a British city car produced by BMC and its successors from 1959 until 2000. The new Chinese EV version is a pretty good clone, with all sorts of trendy retro bits. The proportions seem spot on, and it has classy chromed bumpers, mirrors, and windshield wipers.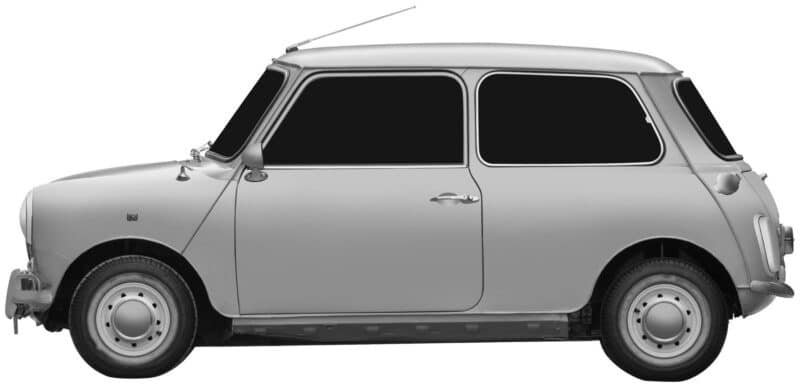 Even the antenna has some old-school vibe to it, and the alloy wheels look like they time-traveled from the 1960's to today. But there are some differences too, most notably the battery pack under the floor of the vehicle. The body is a bit more smooth and streamlined than the original, especially at the front. Electrifying the Mini as a 2022 city car seems such a great idea. One may wonder why current owner BMW didn't think of this themselves.
Well, they kind of did. Soon, production of an electric Mini for the Chinese car market is set to start at the new GWM-Mini joint venture. But that is a much bigger car, a Mini in name only. Interestingly, GWM is also the owner of the ORA brand, which produces the cloned Beetles.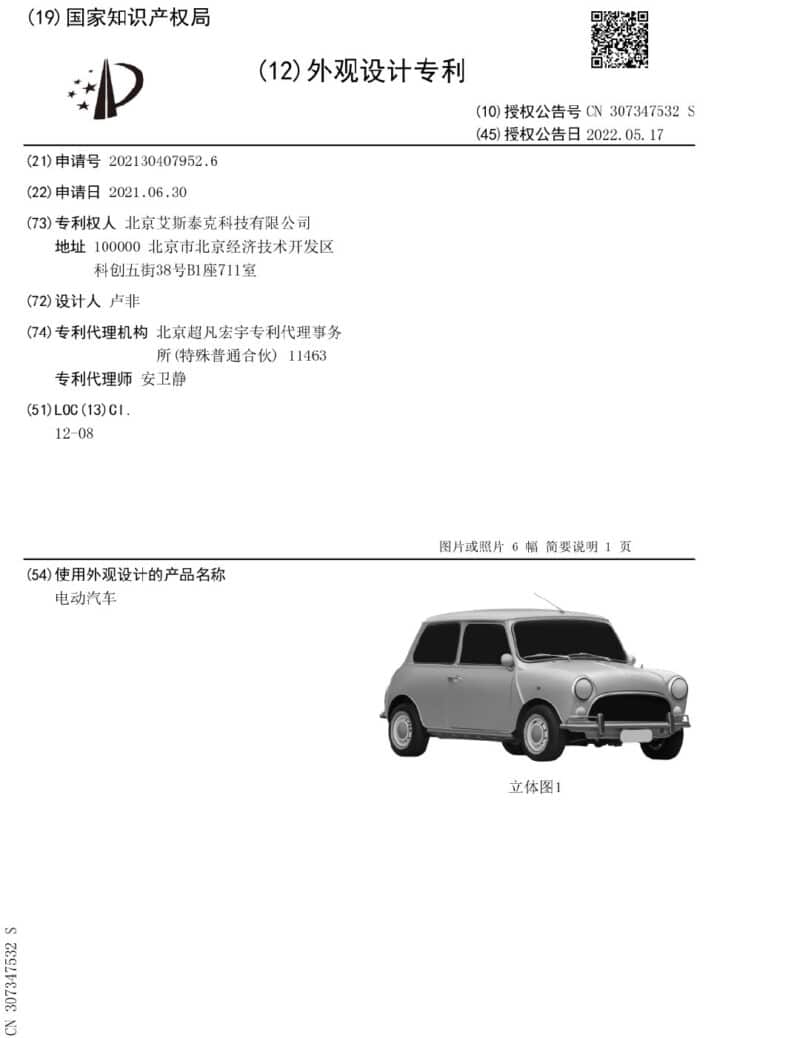 The design of the new electric Mini has been patented in China. So BMW has lost it anyway. The company that filed the patent is a new unknown outfit called Beijing Estech Technology Co., Ltd. (北京艾斯泰克科技有限公司). Public company registries reveal that this company is backed by two companies I do know: design and engineering company IAT Automobile Technology (IAT) and custom SUV maker Karlmann King. The latter developed the crazy Karlmann King SUV, based on a Ford F-450. This SUV was designed by IAT.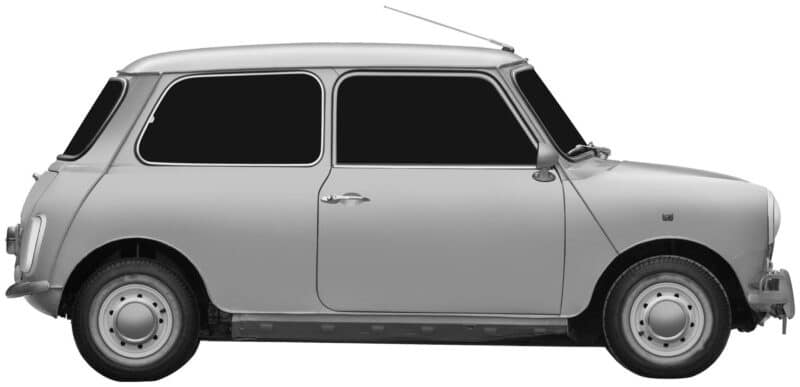 The electric Mini clone is a whole other ballgame in size but similar in craziness. The Chinese Mini, which doesn't have a real name yet, looks well though-out. It appears to be large enough for four people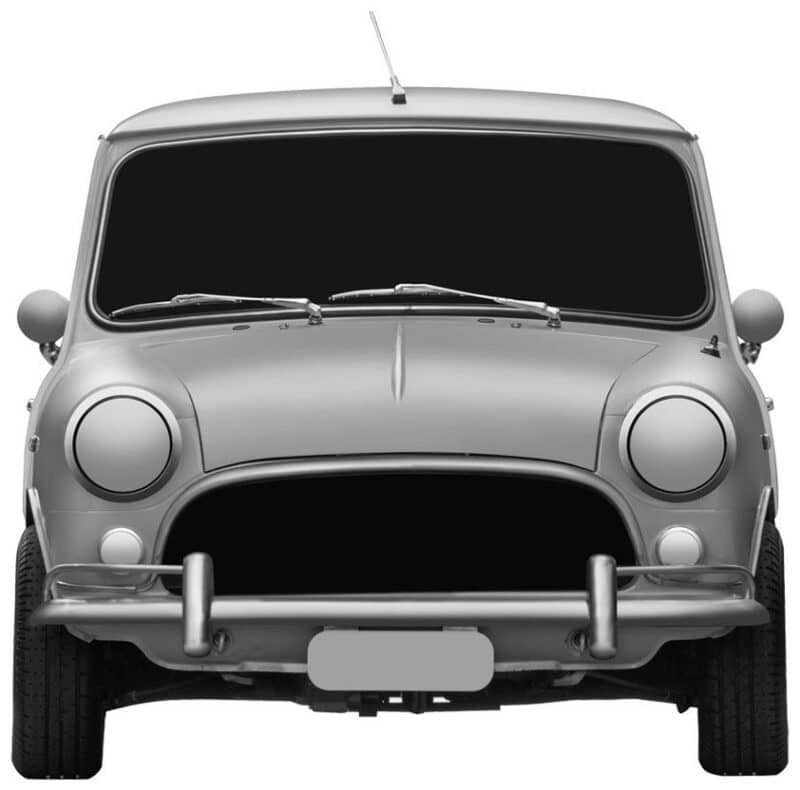 From the images, it seems that the electric motor is located at the front. This classic Mini had the engine at the front too. So that's true to the original. The bonnet seems quite a bit lower than on the British inspiration.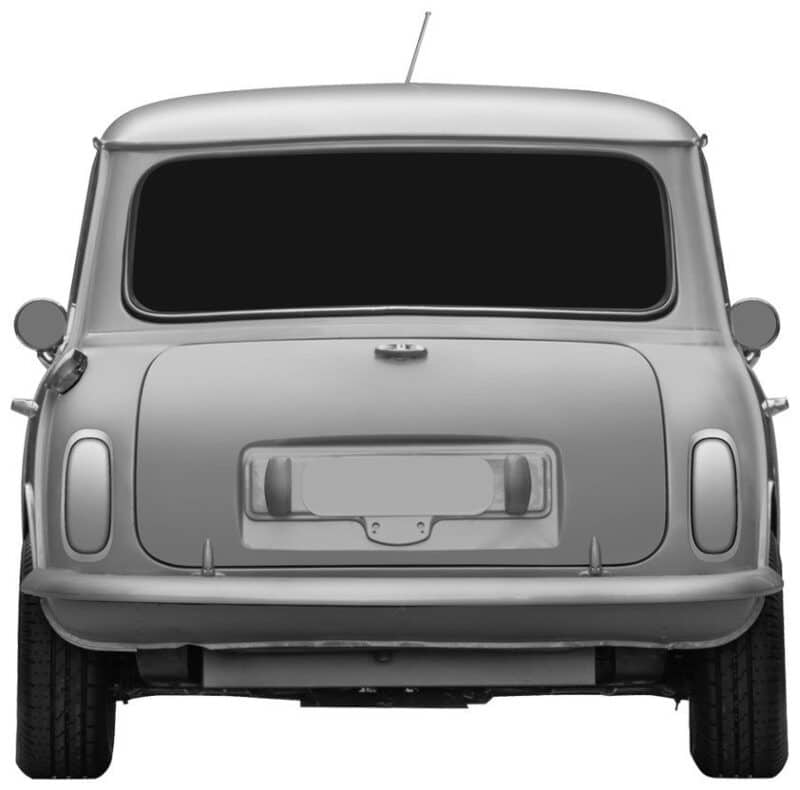 It even has those little 1960's lights on each side of the license plate holding area. That's proper cloning work. The charging port is hidden behind an old fashioned fuel cap on the left-rear fender. We are very curious about the further development of this new Chinese clone. More as we get it.