The interior of the BYD's Yangwang U9 supercar was unveiled in patent images. It has a steering yoke, a large portrait-oriented screen and two seats. The U9 will hit the Chinese market this year with 1100 horses. Let's get to know it better.
Fact file: Yangwang U9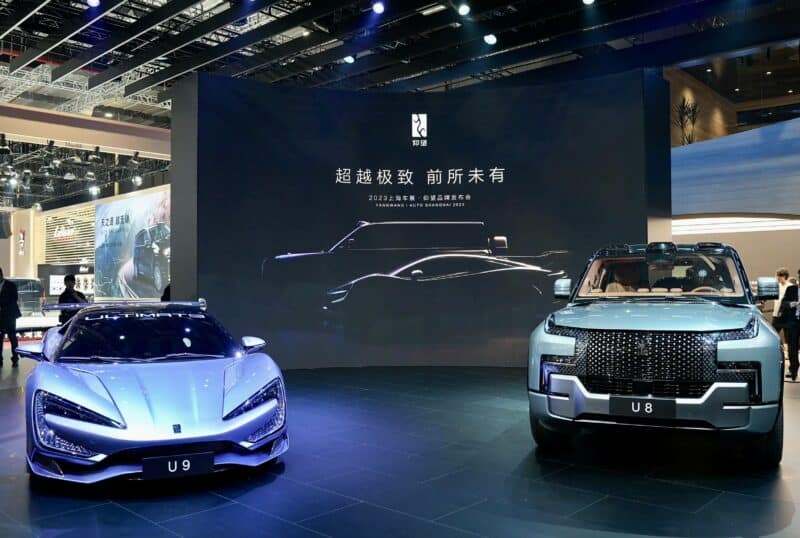 First, we will remind you that Yangwang (仰望) is a new high-end luxury brand under BYD that was officially launched in January 2023. Its model line currently comprises two vehicles. The first one is the U8 high-end SUV that hit pre-sales at the Shanghai Auto Show. Its starting price is 1,096,000 RMB (160,000 USD). As for the second car, it is an electric supercar called U9.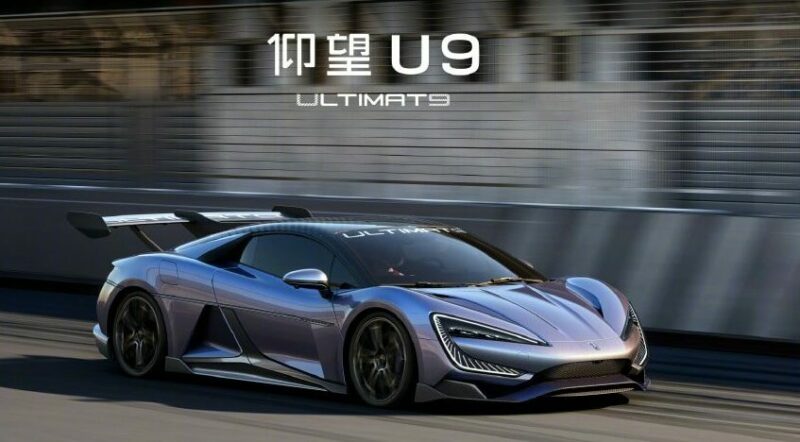 The Yangwang U9 has got eye-catching exterior styling with wide wheel arches, an electric spoiler, side skirts, fruit fork looking-like headlights and a continuous horizontal taillight unit. Its dimensions aren't detailed yet. But we know some insights about the U9's powertrain. It sits on the new e4 platform and has four electric motors with a total power of 1100 hp and a torque of 1280 Nm. Its zero-to-hundred acceleration time is 2 seconds. The U9 has a 100-kWh battery on board, good for 700 km of CLTC range. Its starting price will be about of 150,000 USD.
Yangwang U9 interior patent images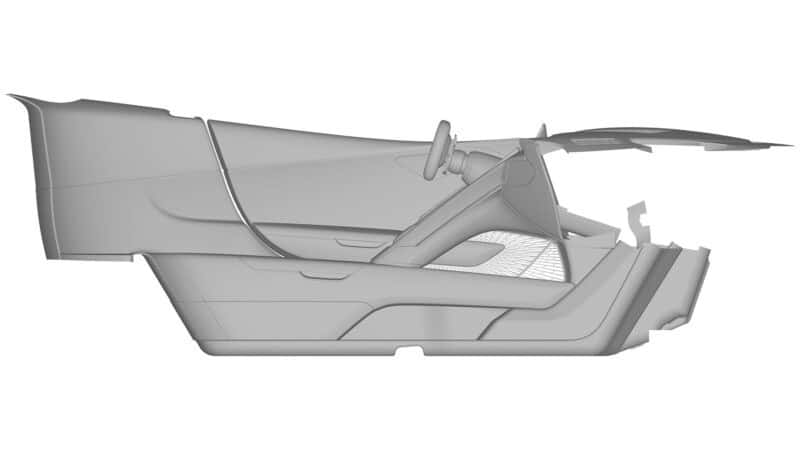 Yangwang has applied for the U9's interior patent images. Thanks to them, we can finally have a look inside this exciting supercar. First of all, now we can definitely see that it is a two-seat car. Behind the seats, there is a small niche where the U9's occupants can store their stuff. There are also two more storage areas. The first one is under the center console and the second one right under the center tunnel. It makes the U9 a bit more practical. On the other hand, this vehicle hasn't got a glove box.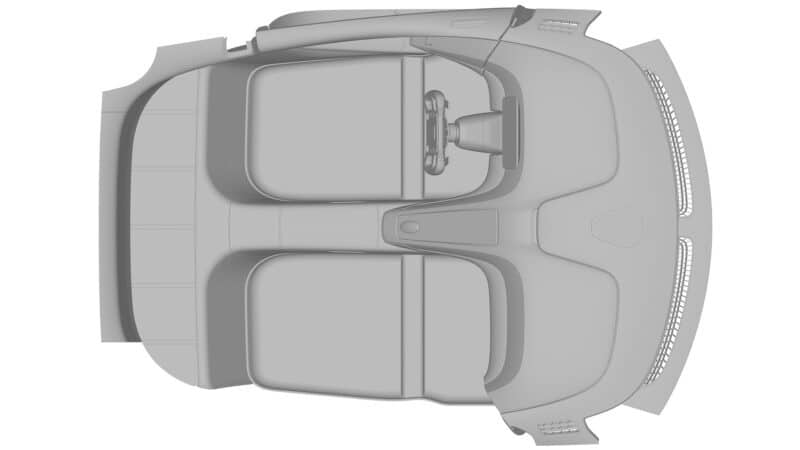 The Yangwang U9 hasn't got a steering wheel. Instead, it has a yoke with buttons. It is probably the first time when BYD actually uses a steering yoke. Of course, this design feature highlights the sportiness of the U9. Behind the yoke, we can see a large instrument panel. Worth mentioning that the U9 hasn't got an HUD, so the driver will need to take eyes off the road. On the center console, we can see a huge portrait-oriented touch screen that goes all the way down to the center tunnel.
So, the Yangwang U9's interior looks pretty common for a supercar, but it is definitely unique for BYD. It has some nice features like a steering yoke and a large touch screen. More on the Yangwang U9 as we get it.
Source: Weibo