The Baojun Yep from SGMW (SAIC-GM-Wuling) was unveiled in China with the body of the pickup truck. Previously, we have seen only an SUV version of this all-electric vehicle. The Baojun Yep has two doors, two seats and a spare wheel mounted on the back. Let's get to know the Baojun Yep better.
First, let's find out what SGMW is. It is a joint venture between Chinese companies SAIC, Wuling and American General Motors. Currently, the SGMW produces Wuling and Baojun branded cars in China. And their newest product is the Baojun Yep.
Fact file: Baojun Yep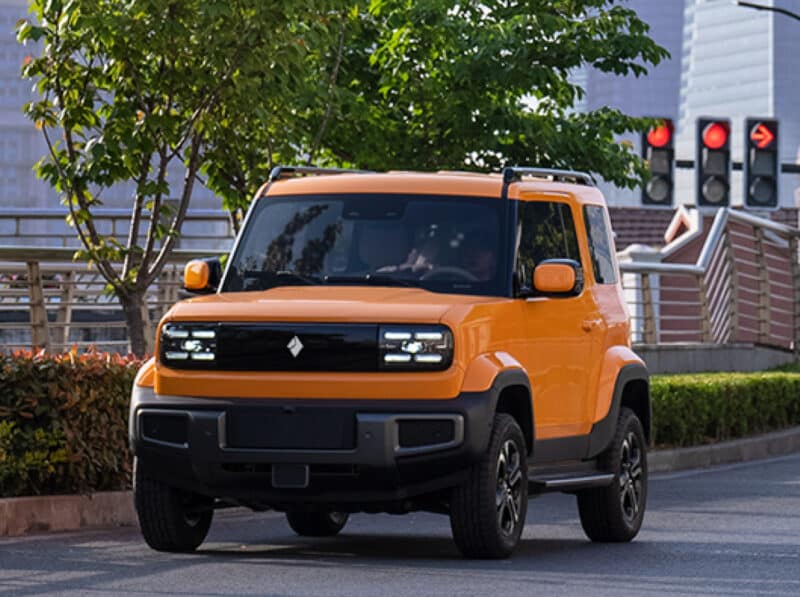 Initially, the Yep was unveiled as a pure electric SUV with three doors and four seats. Its dimensions are 3381/1685/1721 mm with a wheelbase of 2110 mm. So it is 604 mm shorter, 40 mm wider and 1 mm higher than the Suzuki Jimny. Worth mentioning that the Yep has an interesting feature, which is a digital screen mounted in the rear. It looks like the Apple Watch, but it is mounted on the car. According to Baojun, this screen will help young-generation to express their personalities.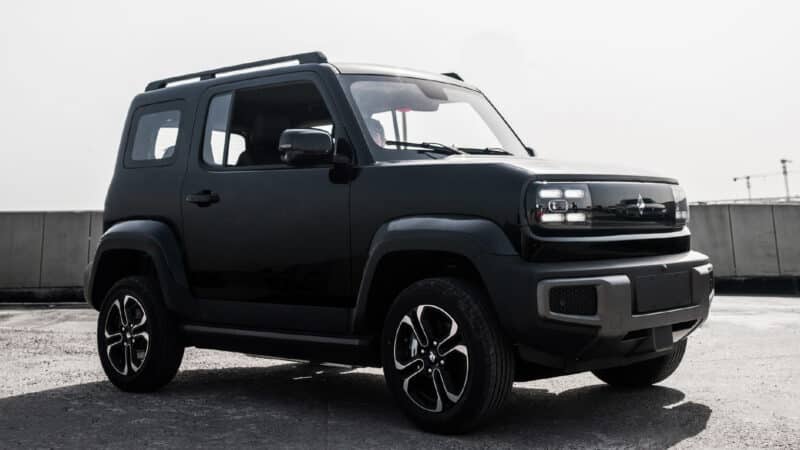 It has a look of an off-road vehicle, but it has got a single electric motor on the rear axle for 68 horses and 140 Nm. Its top speed is limited to 100 km/h. The Yep will be available with 4WD later. This version is in development. Speaking of range, the Yep has an LFP battery for 303 km (CLTC). The Baojun Yep SUV will launch in June with a price tag of about 100,000 RMB (14,400 USD).
Baojun Yep pickup-truck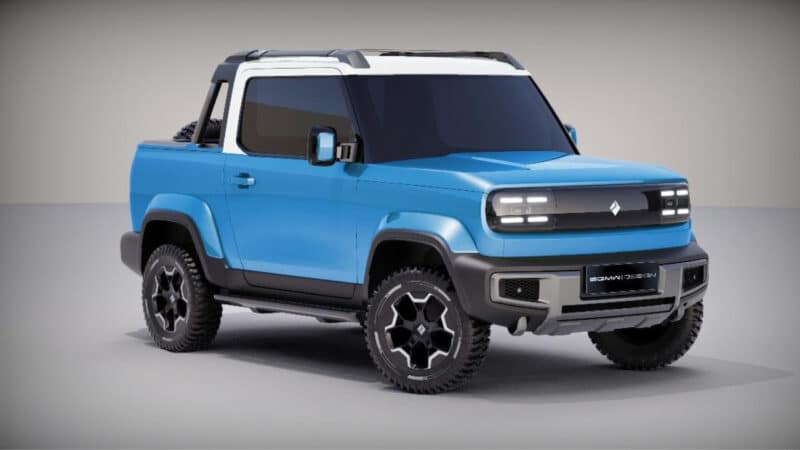 And, while we are waiting for the Yep SUV to be launched, Bajun doesn't waste its time. They have unveiled a pickup-truck version of the Yep. Worth mentioning that these images are made by SGMW Design. So it means the presented car probably isn't real at the moment. But SGMW can surprise us with it soon.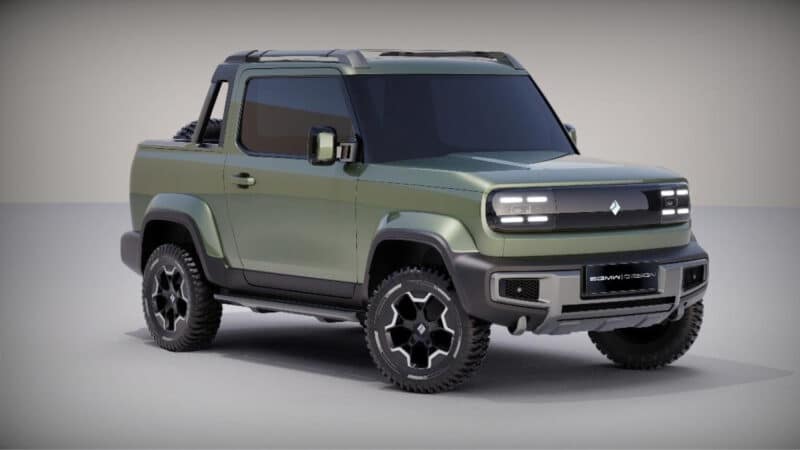 Speaking about the exterior design of the Yep, it is quite similar to the SUV version. It has the same front end with blocky headlights, a huge bumper, wide fenders and big side view mirrors. But there are lots of changes behind the B-pillar of the Yep. As we can see, it has a truck bed and a spare wheel mounted on the tailgate. So we can assume this version of the Yep won't get that Car Watch feature. The Yep pickup truck has two doors and only two seats. We can also underline that this mini-truck has three body colors: purple, blue and green.
We don't know much about the powertrain of the Yep pickup truck. But it is likely to be close to the Yep SUV. So it will have an electric motor on the rear axle for 68 hp and an LFP battery for 303 km of CLTC range. More on the Yep pickup truck as we get it.
Editor's comment
The biggest question right now is what is the Yep pickup truck's market segment? In China, electric pickup trucks are popular among some utility companies. But the Yep look too tiny to fit their requirements. Aside from utility services, it can also be used by some delivery companies to ease the last mile logistic. But still, the Yep is too small for this purpose. Moreover, its color range hints that it won't be a very affordable vehicle. It is more likely it will be aimed at young buyers who live in the Southern China. Moreover, the Yep pickup truck looks more like the second car in a tiny family because it won't fit even three people at the same time.
So the market success of the pickup truck version is highly questionable. Since SGMW has only shown us render images, they are still considering a possibility of launching such vehicle in the Chinese market. But in my opinion, they shouldn't. Expenses will be too high, and the sales of the Yep pickup truck won't cover it.
Source: SGMW, Baojun Weibo