The first Tesla Model equipped with BYD's LFP battery rolled off the production line in Berlin, Germany. It is the first time when Berlin Gigafactory manufactures vehicle with a battery from a Chinese brand. Moreover, the Model Y with BYD's battery showed surprising charging efficiency by adding 60% of the charge in 15 minutes. Let's get to know it better.
BYD's and Tesla's tough friendship story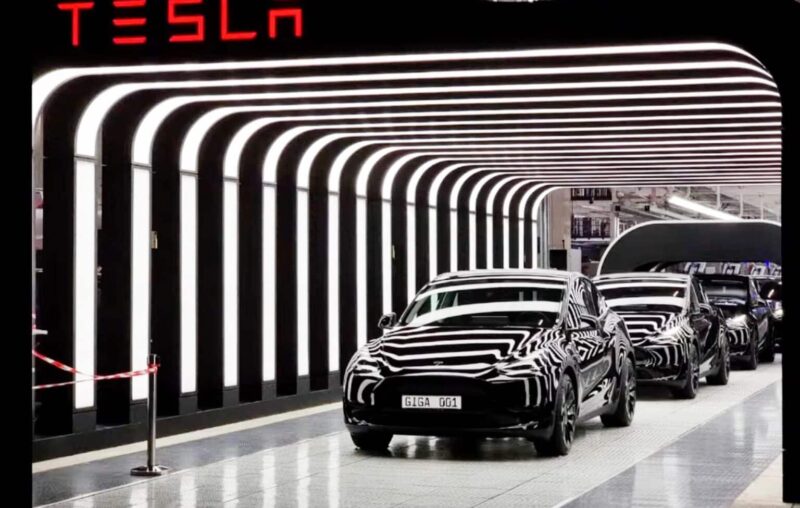 The story of the BYD and Tesla relations was always covered with mystery, and there was never an official confirmation that they can cooperate in any way. The thing is Tesla and BYD are the two biggest NEV (New Energy Vehicle, a term that covers PHEVs, EREVs and BEVs) companies in the world. So they have a tough competition with each other in the Chinese market in terms of sales. Moreover, BYD started to launch in lots of overseas markets, also competing with Tesla there. So the rumors of BYD becoming the Tesla's supplier will strengthen its positions. Here, we will remind you that BYD's subsidiary FinDreams develops and produces its own batteries called Blade batteries. They are mainly LFP with CTP (Cell-to-pack technology).
Anyway, on May 4, German media confirmed that Tesla's German plant started the production process of the Model Y equipped with an LFP Blade battery from BYD. And now, the first Model Y with BYD's battery has rolled off the production line.
First Tesla Model Y with BYD battery. Impressive charging results.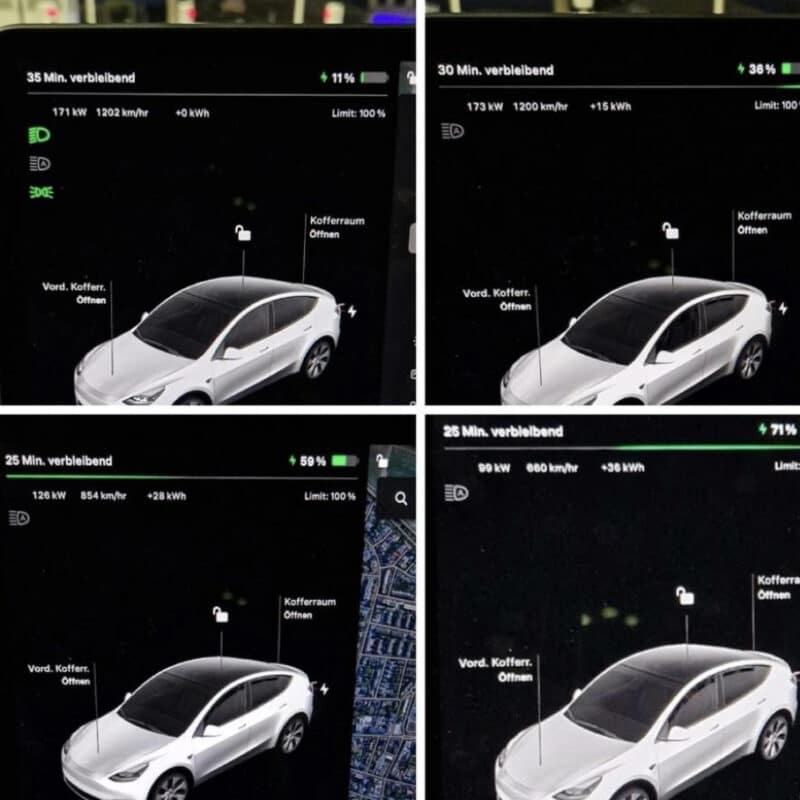 According to German media, the first Tesla Model Y with BYD's LFP battery rolled off the production line of the Tesla Berlin plant on May 20, 16 days after the production of this model was confirmed. However, it isn't a production model, but a prototype. It is an entry level car that has a 55 kWh LFP battery on board for 440 km. For a comparison, in China, the entry level Model Y uses a CATL battery for 60 kWh and 455 km of range.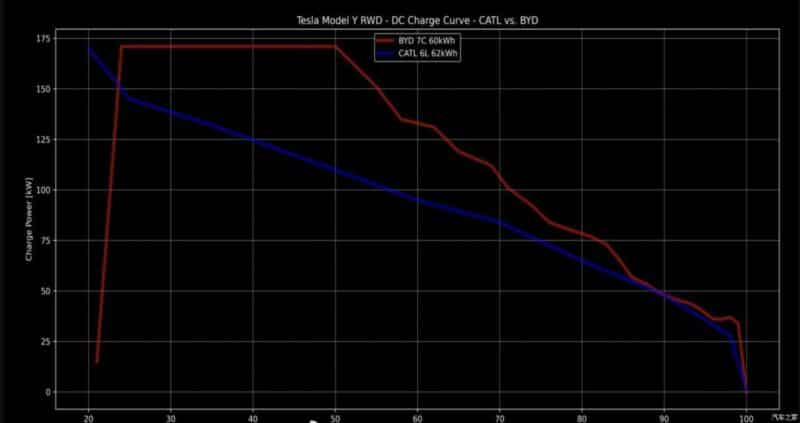 Some users in Germany already tested this car and shared interesting statistics. It has appeared that the Tesla Model Y with a BYD battery can maintain the 170-kW charging power. So it is available to charge 11% – 71% in 15 minutes. For a comparison, the Model Y with a CATL battery has the same performance in the early stages of the charging process, but then it rapidly drops. Speaking about the LFP battery, its charging power drops only after the battery is charged 50%. So, in terms of charging, the Tesla Model Y with a BYD's battery is better than the one with a CATL's variant.
Editor's comment
As we can see, BYD's battery proved to work well in Tesla vehicles. With it on board the Model Y will not only be affordable, but also efficient in terms of charging. It will also help BYD to increase its credibility in Europe.
Source: Teslamag.de