Recently, Neta exported 4,000 vehicles abroad from China. This is the largest single export batch since its export of 3,600 Neta V vehicles to Thailand earlier in March this year. In the second half of this year, Neta will appear at the Munich Motor Show. Furthermore, Neta GT will also launch overseas in the near future. Currently, Neta cars are on sale in markets such as Thailand and Malaysia.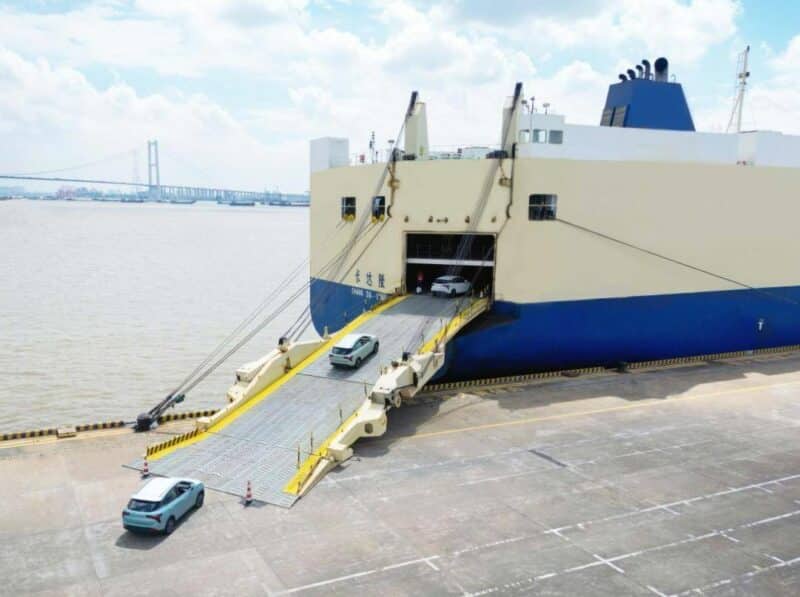 In 2022, Neta launched its "landing in ASEAN [Association of Southeast Asian Nations] and penetrating into the European Union" expansion strategy, and start the "first year of going overseas". After more than a year, Neta has established a European business department and a Thai factory. The factory is expected to be operational by January 2024, with an annual production capacity of 20,000 units. From January to April this year, Neta V ranked second in the number of EV model registrations, surpassing Tesla, in the Thai market, with a market share of 16.5%.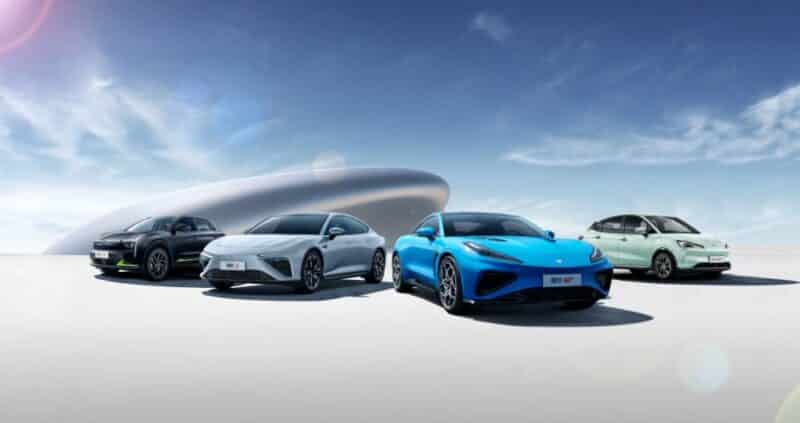 In the near future, Neta has plans to expand to more countries around the world, such as the Middle East and the European Union. Currently, Neta is actively launching in the European market with products including Neta GT are preparing to enter Europe.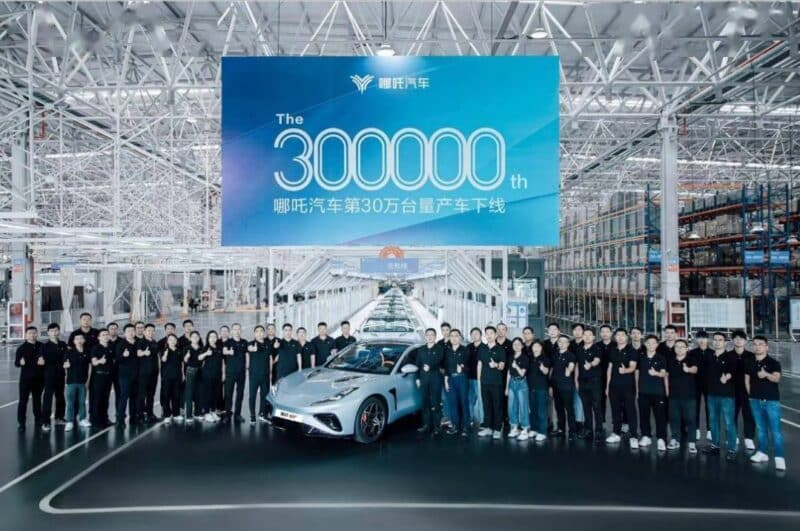 It is worth mentioning that on May 30, Neta's 300,000th mass-produced car rolled off the production line. It was only in January 2022 that Neta hit its first milestone of 100,000th mass-produced car. Then the subsequent 100,000th to 300,000th vehicles took 16 months. Up to now, only three new Chinese EV companies including NIO, Li Auto, and Neta have successively achieved 300,000 mass-produced cars off the assembly line.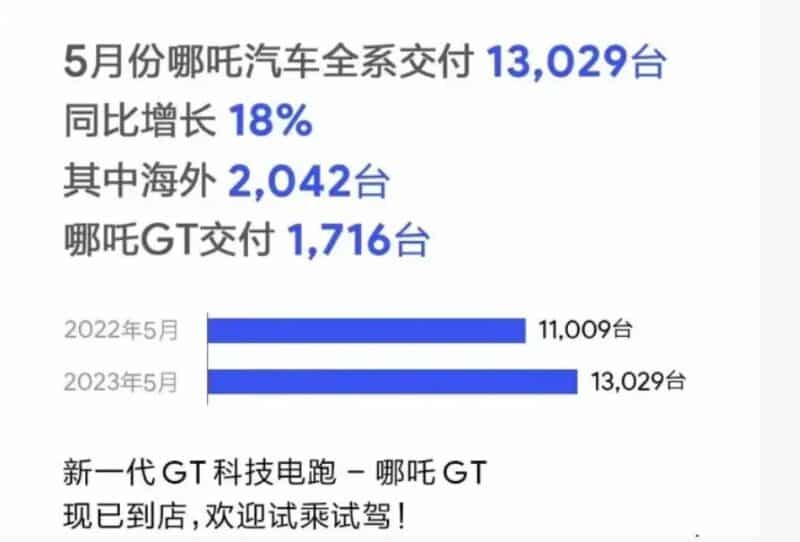 In May, Neta delivered 13,029 vehicles, a year-on-year increase of 18%. In particular, 2,042 units were sold in the overseas markets; 1,716 units of Neta GT were delivered.
Source: Auto China, Sohu, DongCheDi