This is a new electric SUV fastback from BYD called Song L. It was unveiled in April at Shanghai Auto Show as a concept, and today is the first time we see the actual car on the streets. Despite the vehicle wearing heavy camo, we can see it is far from the production version. For example, the rearview mirrors are still classic, not digital, as seen in the concept in Shanghai.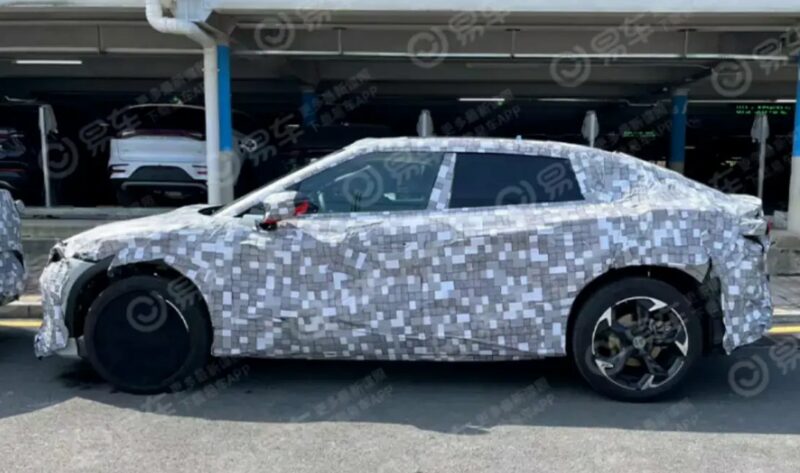 Song L will compete with Tesla Model Y and the new Xpeng G6 in China. It is a part of the Dynasty series with Han, Tang, Yuan Plus (Atto 3), and the rest of the Song family (Plus, Pro, L. BYD is not afraid to make its lineup as confusing as possible). As suggested, all Dynasty series cars are named after famous Chinese emperors.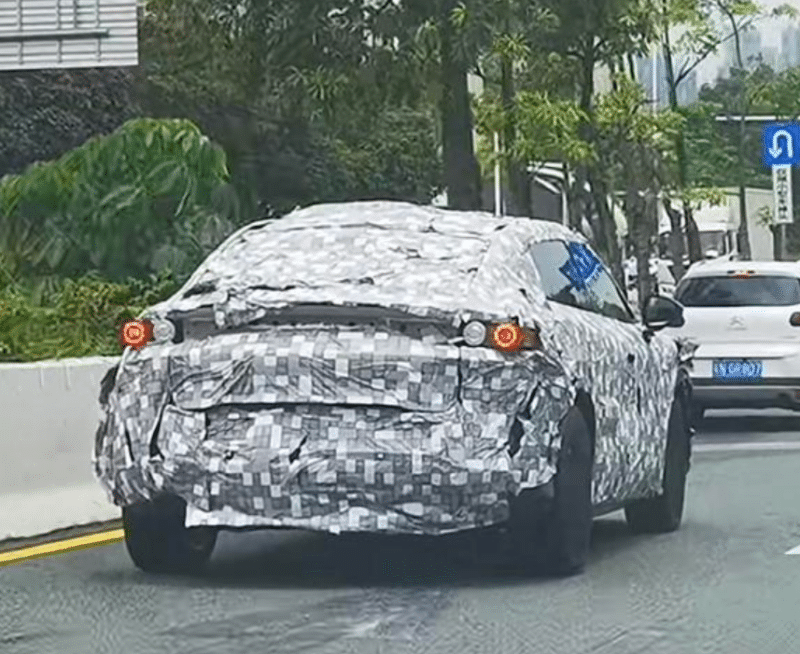 Song L is based on e-platform 3.0 and features CTB (cell-to-body) battery architecture. As for all BYD EVs, Song L will be equipped with an LFP Blade battery.
The new Dynasty EV SUV is set to launch in Q4 2023 with a price tag of around 300,000 yuan (43,600 USD). So it's a pretty expensive car in the BYD brand lineup, definitely the higher end. However, as the price war is not slowing down in China, we might expect some pleasant surprises price-wise from BYD.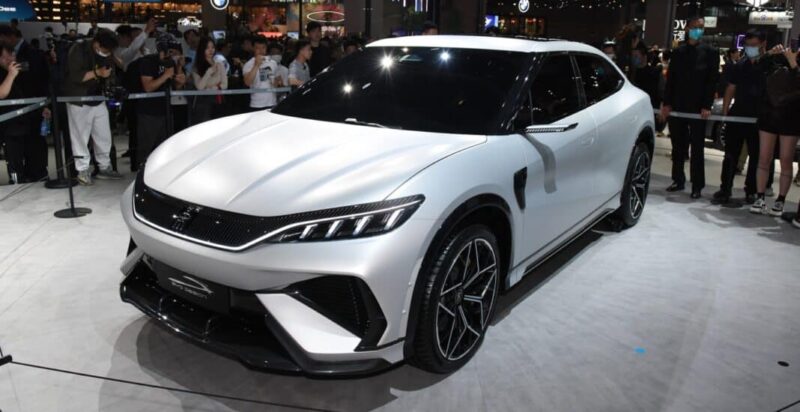 The Song L will feature frameless doors, an electric car spoiler, and 'Vanguard Dragon Beauty' design language. BYD will also equip it with its new DiSuS A suspension control system and all-wheel drive.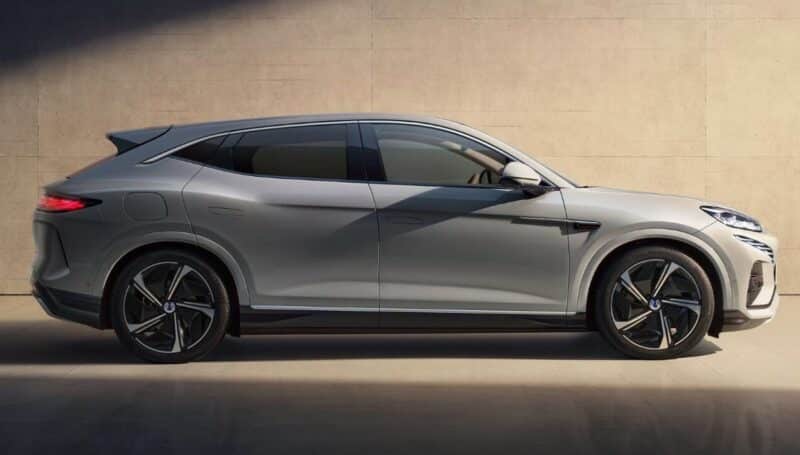 We couldn't unseen the similarity with BYD's Denza N7, which will launch on June 3 in China. Note also that there is no BYD logo on the front – that is common for all Dynasty series. There is the Dynasty name in Chinese instead. Also, on the rear, the vast writing Build Your Dreams is missing, and we all hope that change will make it into production.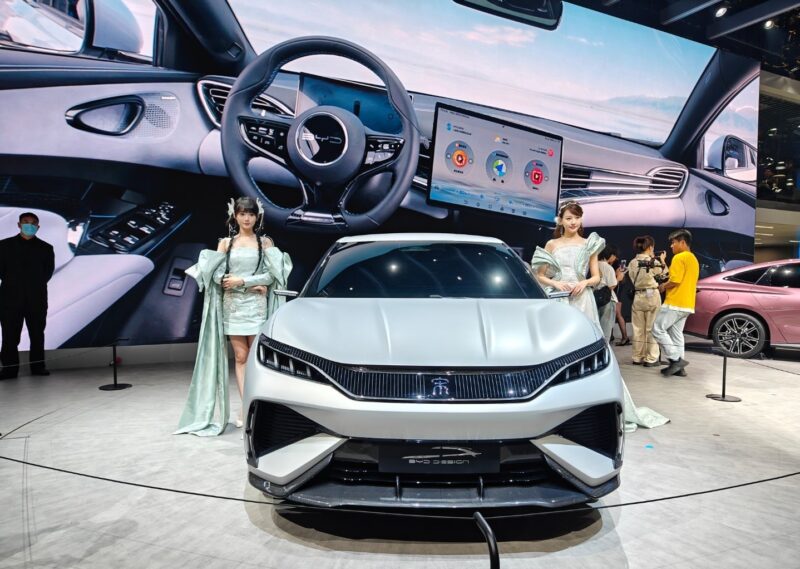 And as our readers know, despite BYD officially explaining the acronym as Build Your Dreams, Wang Chuanfu, the company z founder, said that the letter combination had no specific meaning when he came up with it. Afterward, the interviewer states that a smiling Wang confided with him that the acronym really stands for "Bring Your Dollars."
BYD has set an official objective to achieve sales of 3 million new energy vehicles (NEVs) within this year, with an optimistic aim to reach 3.6 million units. In May, BYD achieved a significant milestone by selling 240,220 cars, marking a growth of 108% compared to the previous year. Furthermore, during the initial five months of this year, BYD successfully sold 996,476 vehicles.
You can read more about BYD history in the CarNewsChina series Big Read.