Huawei and JAC are jointly working on the all-electric MPV that will rival the Denza D9 from BYD. We will remind you that JAC is the well-known manufacturer of Nio cars. Now, it seems that JAC started to distance from Nio, moving closer to Huawei. As for the Huawei, it will launch its own network of car stores which will sell AITO, ArcFox, Avatr, Chery and JAC cars. Let's get to know the Huawei-JAC's first MPV.
Huawei and JAC relations story
The first information about the Huawei and JAC team up leaked online last year, when these two companies were rumored to launch the joint project. In early 2023, it was reported that Huawei and JAC will jointly develop a new generation of high-end electric vehicles based on Huawei's tech.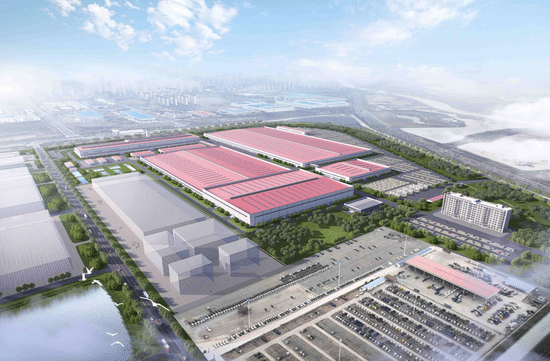 This information was proved by the China Construction Bureau. It reported that these two companies will soon launch their joint factory in Feixi county in Hefei, the hometown of JAC. This project has attracted over 1.5 billion yuan (207 million USD). This factory's area reaches 510,000 square meters. It will produce sedans, SUVs and MPVs with a price range between 200,000 – 350,000 yuan (27,590 – 48,280 USD). JAC or Huawei haven't reported on this project yet. But its first MPV was spied in China, getting ready for the market launch in 2024.
Huawei and JAC MPV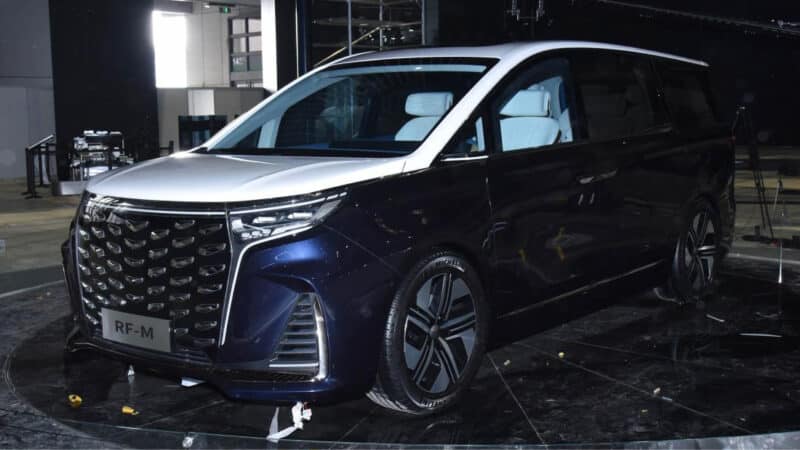 In April 2023, JAC has shown a new electric concept car that appeared to be an MPV. It is RuiFeng RF-M. It has debuted in JAC's stage, but there were no JAC signs on this vehicle at all. The exterior of this vehicle stayed close to the Denza D9 from BYD. Speaking about dimensions of the RF-M, they are 5200/1980/1830 mm with a wheelbase of 3100 mm. So, it is 50 mm shorter, 20 mm wider and 90 mm lower than the mentioned Denza D9. Inside, the RF-M got four seats, a steering yoke and a large screen. Other features of the RF-M are side cameras instead of mirrors and sliding rear doors. JAC mentioned that RuiFeng will become the series of cars and will comprise five models. Now, it was disclosed that the RF-M is a joint project between JAC and Huawei.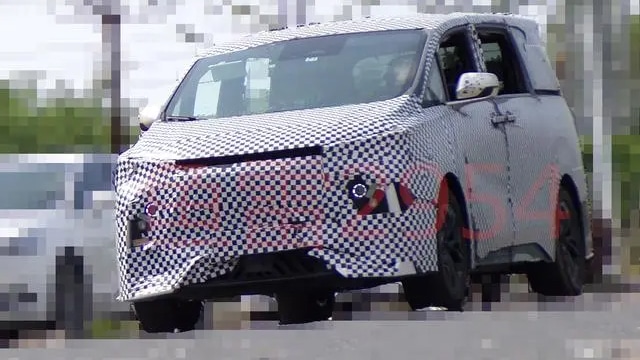 The pre-production version of this MPV was spied in China during road tests, wearing heavy camouflage that is often used by AITO cars. It is a pure electric MPV with a closed grille, slanted A-pillars, thin running lights and headlights, integrated into the front bumper. From the side, it has an empty space for the single taillight unit. This car, just like a RF-M concept, has sliding rear doors and huge glass area all around its body. But it also has real side view mirrors, not cameras. According to insider's information, this MPV will hit the production line in Q3 next year. It means that it will have a long-term testing, including essential winter tests.
How will Huawei and JAC sell their cars?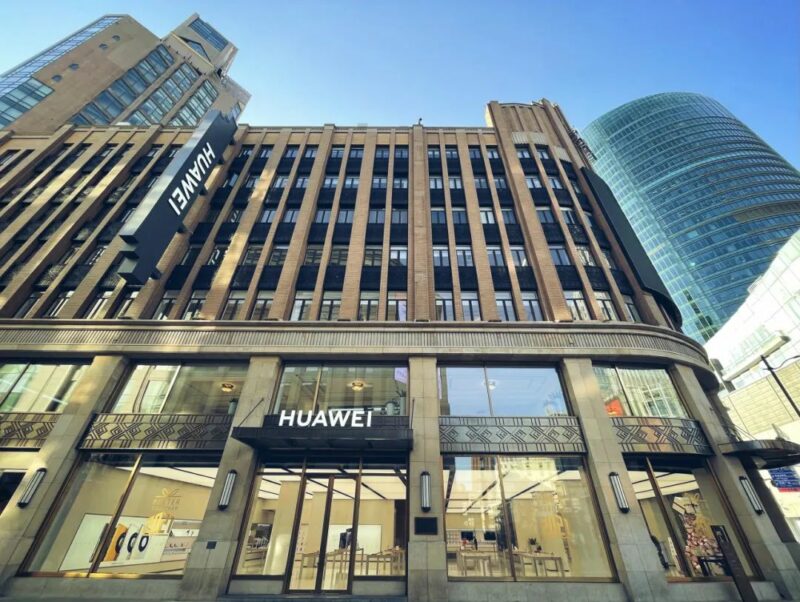 According to various sources, Huawei begins the development on their own car stress network that differs from the current tech stores and Huawei Flagship stores. There, Huawei will sell models of brands they work with. We will remind you that Huawei works with Chery, Avatr (Changan), ArcFox (BAIC), Seres and JAC. Of course, Huawei is quite well-known for its friendship with Seres. Together, they jointly run the AITO brand. Moreover, they have recently established AITO Sales and Service Joint Working Group that will improve customer's experience.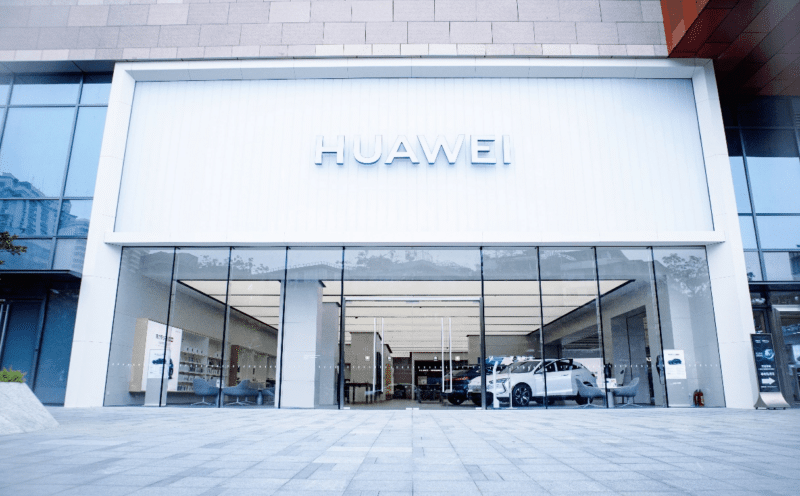 According to industry insiders, the JAC and Huawei MPV will be also sold in new stores. What is more interesting, it will be sold under the AITO brand. It is quite doubtful information since AITO is a project between Huawei and Seres only. However, Huawei has a well-developed sales network and quite a lot of resources. It means that Seres probably can't say no to Huawei. So, the Huawei and JAC friendship is also getting stronger daily.
Here, we will remind you that JAC is also a Nio manufacturer in China. As for its own cars, JAC produces both commercial trucks and passenger vehicles. In China, it has an independent brand Sehol. JAC also has several plants overseas, including Kazakhstan. Moreover, quite a lot of car manufacturers in Russia and Iran produce JAC vehicles under local brads (Sollers and Moskvich in Russia and KMC in Iran).
Editor's comment
We can see that Huawei continues its invasion into the automotive industry. We can see that its strategy of working with a lot of different companies as a part supplier and a sales network provider works is quite effective. Now, Huawei broader the list of its partners and deepen its integration into the development and manufacturing of vehicles. In this field, Huawei is much more successful than Xiaomi that still tests its electric sedan without selling a single car in China.