The production version of the Hongqi E001 electric sedan from FAW was spotted in China during road tests. It has some noticeable differences from the version shown at the Shanghai Auto in April. The E001 has up to 619 hp, a 5-meter body length and a swappable battery. Let's get to know it better.
Hongqi E001 spy shots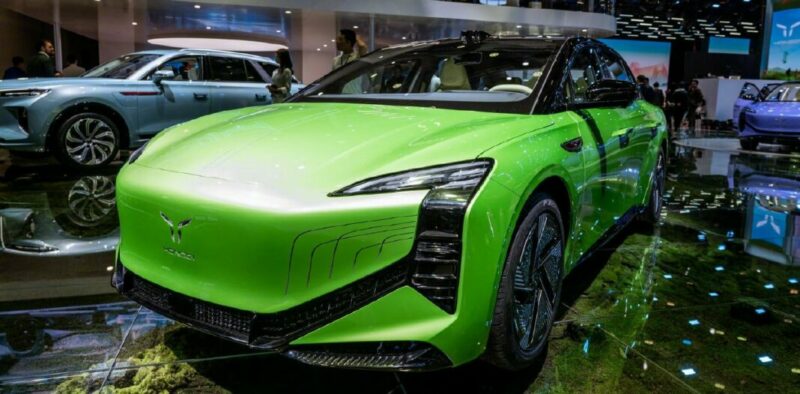 Let's crack on with the front end of the Hongqi E001. As we can see, its front end was seemingly reworked, comparing to the pre-production version. The E001 got a huge black radiator grille imitation (since it is EV), aggressive air vents, and a chrome plated front spoiler. Its headlights were also changed. Now, they have smoother shape. The upper part of the block of lights is actually a running light. And the high beam segment is hidden in the lower part.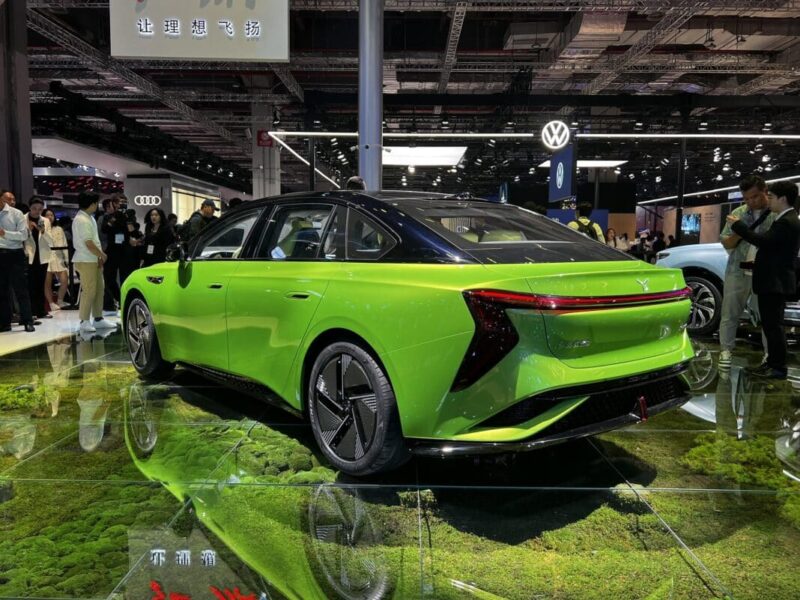 From the side, the E001 looks the same. But its rear end has a lot of changes. The rear bumper of the E001 now looks much less aggressive. It hasn't got all of those aerodynamic elements. Moreover, the taillight units also became smaller. So, the E001 looks more elegant.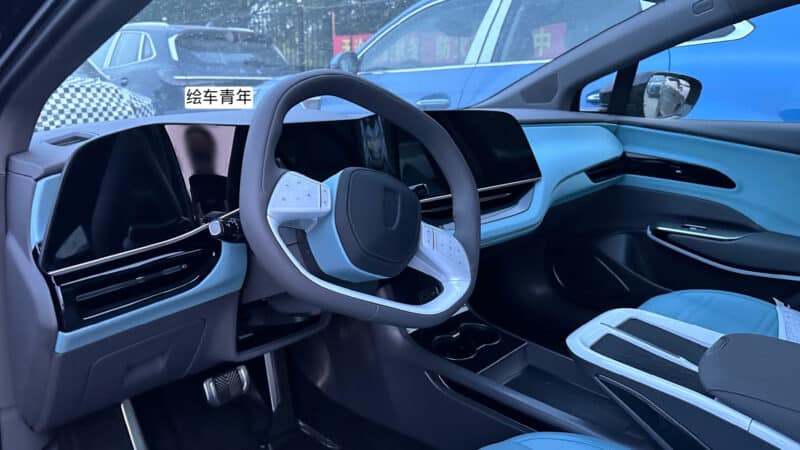 Inside, the E001 has an interestingly looking curved screen that comprises both instrument panel and main screen. Its steering wheel also is quite unique, with two spokes and rectangular shape. It seems like the gear shifter sits right behind the steering wheel. As for the center tunnel, it has two cup holders and a small compartment. The armrest of the Hongqi E001 has two wireless phone charging pads. Worth mentioning that there are no handles on the door cards. You can open them by pushing a button.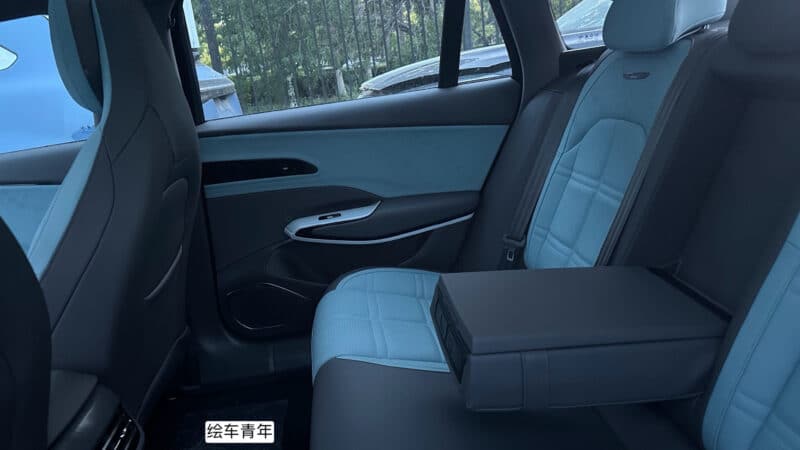 The front seats of the Hongqi E001 are wrapped in perforated leather. They are finished in strange bluish color, and they have integrated headrest. As for the rear row of seats, it has an armrest, a ton of leg room, two USB-ports, and doors that can be opened by pushing a button.
Hongqi E001 specs
The Hongqi E001 stands on the new FME platform that supports 800V charging. The dimensions of this sedan are unknown. But, in terms of size, it stays close to the Hongqi H5 ICE vehicle. So, the body length of the E001 is approximately 5 meters. The E001 is powered by two electric motors with a combined power output of 455 kW (619 hp) and a peak torque of 756 Nm. Its zero-to-hundred acceleration time will reach 3.9 seconds.
The E001 will have a Qilin battery from CATL on board. Moreover, it will support the battery swap technology. In terms of battery swap stations, Hongqi cooperates with the Aulton New Energy that had about 1,000 stations in 2022. The E001 will hit the Chinese market in November this year. Later, the Hongqi E001 can launch in Europe, as well.
Source: Weibo