The all-new Chery eQ1 (also known as Chery Little Ant) was presented in the official pictures. Frankly speaking, it looks not like a new generation but a facelift. However, Chery likes to call this car as "all-new". Anyway, the eQ1 adopts adjusted exterior styling and fully redesigned interior. It will soon hit the Chinese market.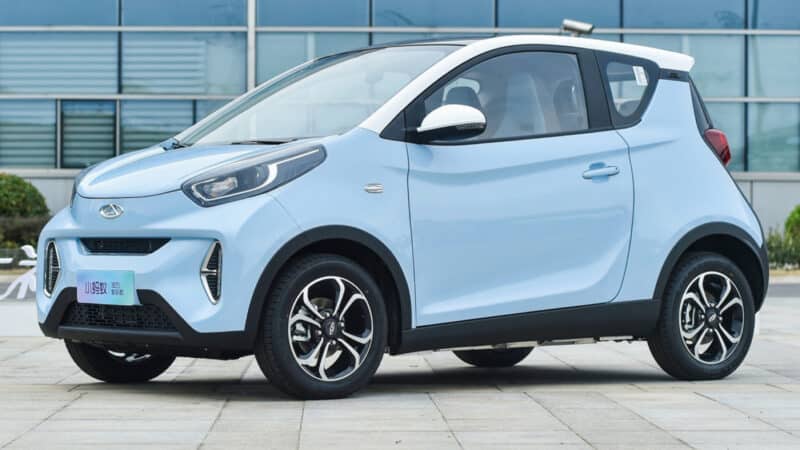 Before we crack on with the new stuff in this car, let's briefly speak about its name. The Chery eQ1 is known in China as 小蚂蚁 (Xiao Ma Yi, Little Ant). However, its overseas name is eQ1. It is the entry-level car in the Chery's eQ series, which currently comprises eQ1, eQ5 and eQ7. It is interesting that according to Chinese sources, the new eQ1 will be named "小蚂蚁q" (Xiao Ma Yi q, Little Ant q) in the domestic market. So, its international name can be also changed to eQ1q. But we aren't sure at the moment. Worth mentioning that the eQ1's design remained the same since the launch in 2017. So, the update is essential for this vehicle.
New Chery eQ1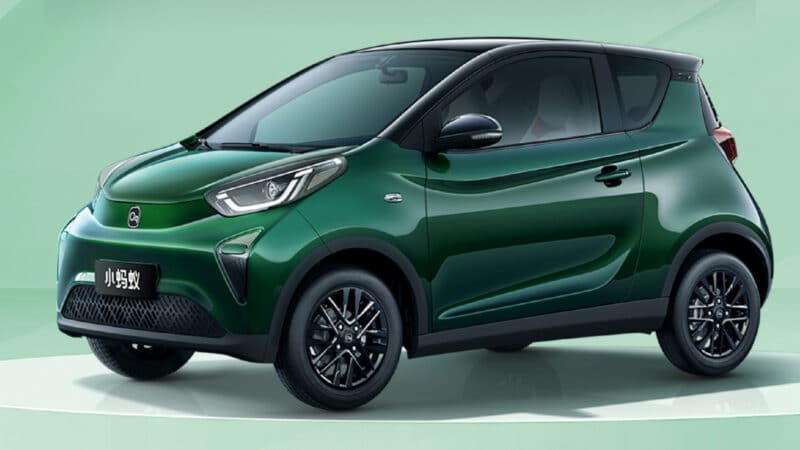 As we can see in the official images, the new Chery eQ1 has at least two body colors: green and purple. We can see that its front end has a "Qq" logo. Qq is a line of Chery's city cars in China. It currently comprises QQ Ice Cream and QQ Unbounded Pro (Wujie Pro). So, it is obvious that the Chery eQ1 will become the part of this small series in China.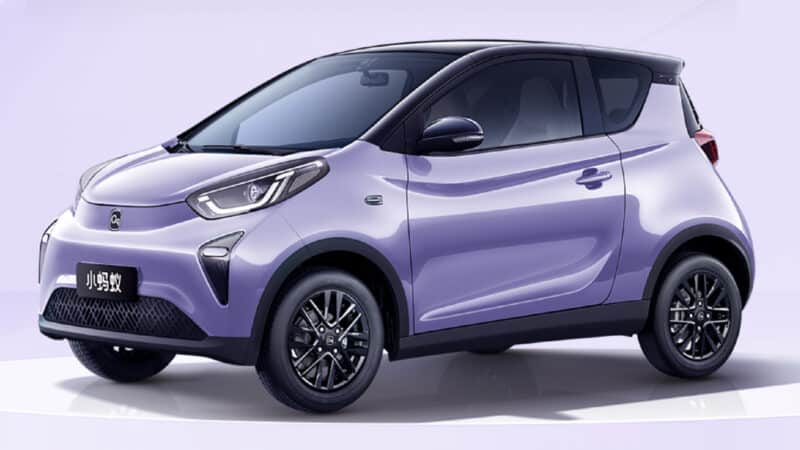 Now, let's speak about styling of the Chery eQ1. Its overall design wasn't changed much. It is still the same city car with two doors, relatively big headlights, small overhangs and slanted A-pillars. Most of the changes have affected the front bumper of the eQ1. It has become less aggressive styling with a trapeze-shaped air intake.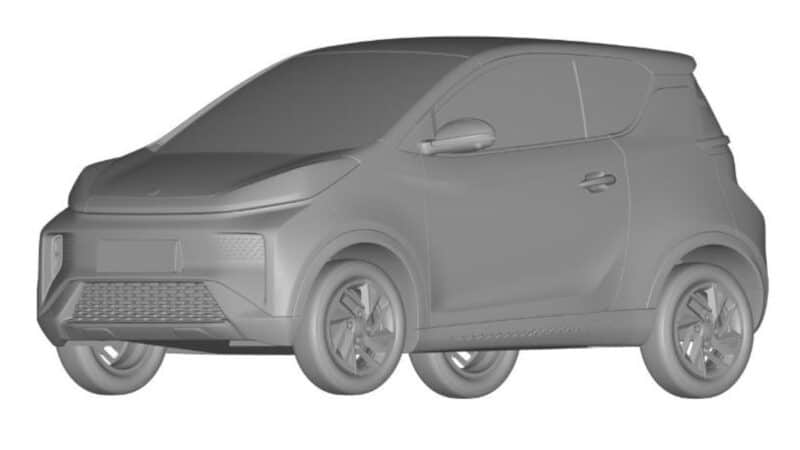 The rear end of the new Chery eQ1 wasn't officially revealed. But some patent images of this model have leaked online, revealing its design features. First, we can see that it has a horizontal LED taillight strip. In the middle, the taillight unit has a place for a rectangular logo. We can assume that the new eQ1 will have "Qq" logo here. It also has a new bumper and a roof spoiler. All in all, the eQ1 look much more modern.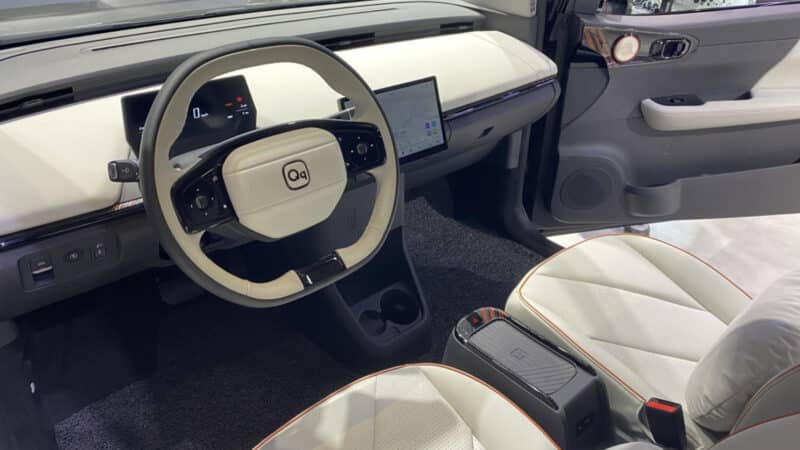 Inside, the Chery eQ1 has a two spoke steering wheel with flat top and bottom. Behind the steering, we can see the gear shifter and an LCD instrument panel. The center console of the eQ1 has a floating screen. Under this monitor, we can notice two cup holders. There is no armrest in the eQ1. Instead, you have a wireless phone charging pad and two USB ports.
Chery eQ1 specs
The specs of the new Chery eQ1 have yet to be revealed. However, we think that its powertrain and dimensions won't get a lot of changes. So, we will remind you of some eQ1's general numbers. First, we will start with dimensions, they are 3200/1670/1550 mm with a wheelbase of 2150 mm. The eQ1 has only two doors, but it can fit four passengers.
The entry-level eQ1 has a 30-kW (41 hp) electric motor that sits on the rear axle. More powerful versions have a 55-kW (75 hp) e-motor. Speaking about batteries of the eQ1, there are several options, starting with a 25-kWh LFP battery for 251 km of CLTC range and finishing with a 40.3-kWh ternary (NMC) battery for 408 km of CLTC range. The price range of the Chery eQ1 is 64,999 – 94,000 yuan (9,075 – 13,120 USD).
Source: Chery Weibo, Autohome