The Zeekr high-end electric brand under Geely announced a huge price cut of its liftback Zeekr 001. Its price tag was reduced by 30,000 – 37,000 yuan (4,150 – 5,120 USD), depending on a trim level. As a result, the entry-level Zeekr 001 with 544 hp and 546 km of CLTC range costs 269,000 yuan (37,180 USD) in China.
Zeekr 001 price cut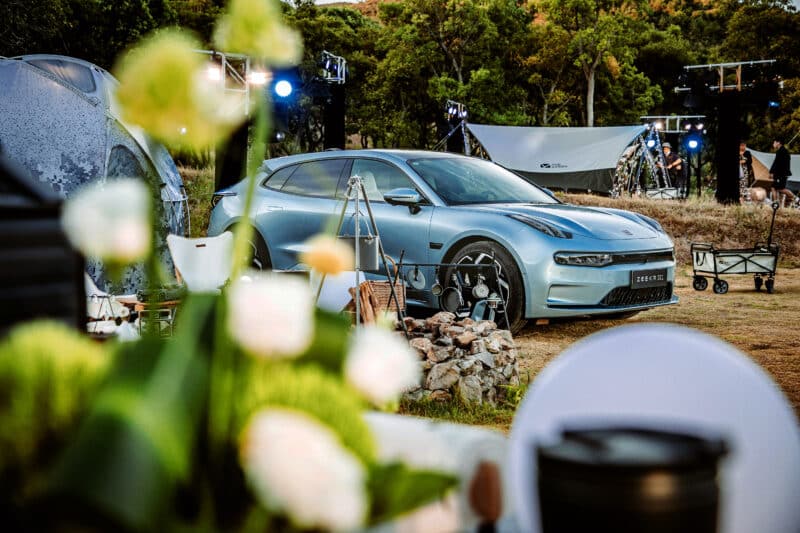 It is the first time when Zeekr directly cuts prices of its first model, the Zeekr 001. However, previously, they have made some special offers for customers. For an example, the R22 rims with 6-piston brakes were available for free. Nowadays, they cost 19,000 yuan (2,630 USD). So, Zeekr actually reduced the cost of its models. But they did it indirectly by adding some free options. However, now they have decided to make a direct discount.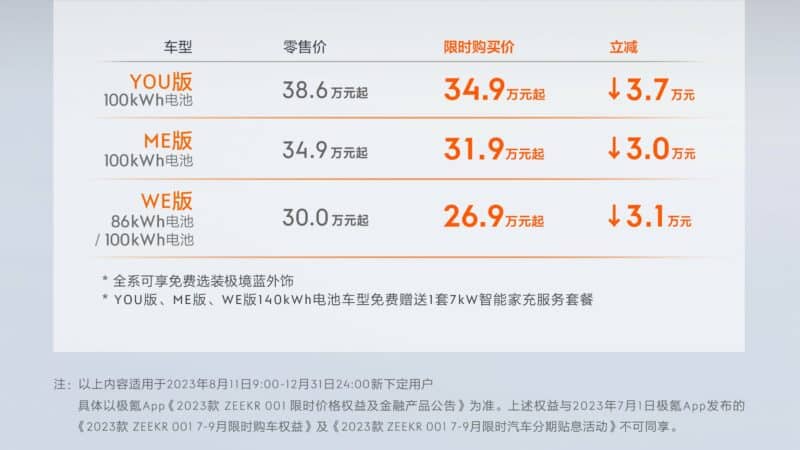 As a result, the entry-level Zeekr 001 WE became 31,000 yuan (4,285 USD) cheaper. Now it costs 269,000 yuan. The Zeekr 001 ME now costs 30,000 yuan (4,150 USD) less. So, its price tag reaches 319,000 yuan (44,090 USD). As for the top-trim level, which is called Zeekr 001 YOU, its price tag was reduced by 37,000 yuan (5,120 USD), resulting in a starting price of 349,000 yuan (48,240 USD). So, the price was literally cut down by 10%.
Worth mentioning that Zeekr called this discount temporary. However, it will last till the end of the year. So, the Chinese customers will have 5 more months to buy the Zeekr 001 for a lower price. It also hints that the Chinese price war will last at least till the end of this year. However, we think that this tendency will continue in 2024. We can tell it because the stock of the Chinese automakers continues to grow, according to CADA's data. In July 2023, Chinese automakers' inventory coefficient reached 1.7 point with a 17.2% increase from the July 2022.
Briefly about Zeekr 001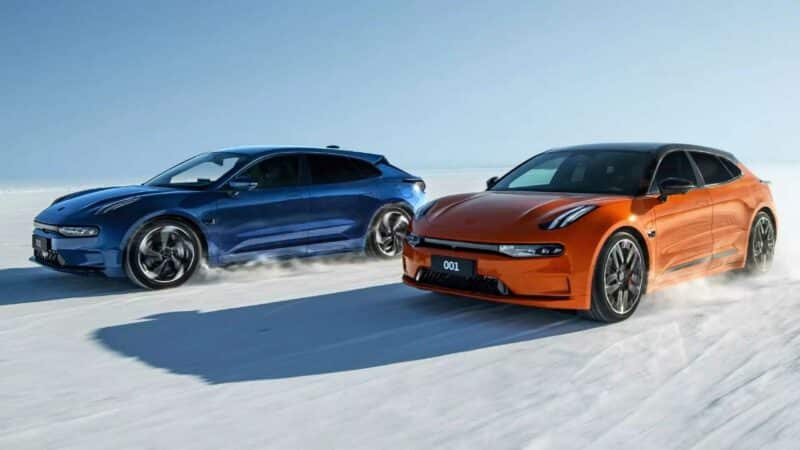 We will remind you that the Zeekr 001 is a liftback with dimensions of 4970/1999/1560 and a wheelbase of 3000 mm. For clarity, the 001 is 4 mm shorter, 32 mm wider and 151 mm higher than the Porsche Taycan Cross Turismo. In terms of powertrain, it has two options. The first one is RWD with 272 hp. As for the second one, it has 544 horses.
Speaking about the battery, the smaller one has a capacity of 86 kWh with a range of 546 km (CLTC). It comes with 4WD only. The second battery option is a 100-kWh pack for 741 km of CLTC range in the RWD-version and 656 km with 4WD. The biggest battery of the 001 has a capacity of 140 kWh. It comes with rear-wheel drive only. And its range reaches 1,032 km (CLTC).
Now, Zeekr 001 has become seemingly cheaper than its main rival, the Denza N7 from BYD. We will wait for the BYD's response. Nowadays, the Zeekr 001 is obviously a more desirable vehicle to buy, because of the price difference between these models.
Source: Zeekr Weibo, Zeekr, CADA