Tesla is planning to deploy its Full Self-Driving (FSD) solution in the Chinese market and is forming a local operational team of around 20 people for this purpose, according to the report.
On August 15, Chinese media outlet 36kr (China's TechCrunch) brought an exclusive report revealing that Tesla is putting together an FSD team responsible for introducing FSD to the Chinese market.
Tesla is also working on establishing a data annotation team in China, comprising about a hundred members, to prepare algorithms for FSD training. Data annotation means tagging and labeling data to help machine learning algorithms understand and classify the information they process.
Industry insider also disclosed to 36kr that US engineers from Tesla headquarters have been sent to China for training.
On August 14, Tesla announced that the company had established a data center in China to store vehicle data generated from vehicles sold in China. The announcement came after Sanhe Airport in Yueyang banned Tesla from its parking lot because of the Sentry mode feature.
Sentry mode or Guard mode is Tesla's protection feature that monitors the environment around the car when it is left unattended. Moreover, Tesla added that data from Sentry mode are only stored offline on the vehicle's hard drive and can be viewed only by the owner.
Tesla already claimed it will store Chinese car data locally, following the government fears about spying in May 2021. At that time, Tesla posted on Weibo, "All data generated from the sales of vehicles in the Chinese mainland market will be stored in China." However, Tesla was banned from Chinese military sites, and some government employees and military staff were forbidden from owning the vehicle.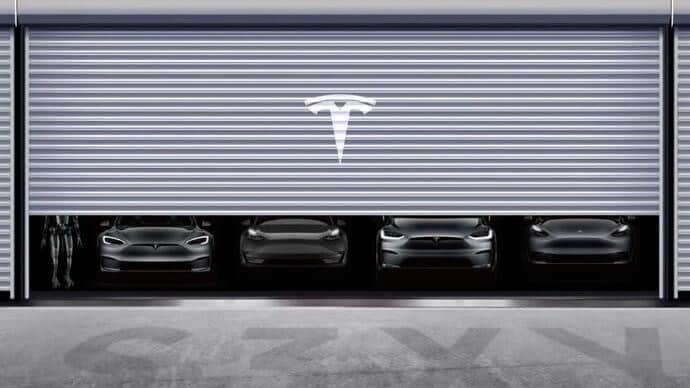 The competition in the autonomous driving sector in China is intensifying, with local startups and internet companies actively working on self-driving tech. Xpeng, one of the ADAS and self-driving tech leaders, rolled out their XNGP for urban driving in Beijing in June. Geely and Baidu (China's Google) recently unveiled a new brand Jiyue focusing on reaching L4 autonomous driving with their Jiyue 01 SUV. And Huawei is not behind with its Aito and Avatr brands, which offer various levels of advanced and autonomous driving systems.
However, China's unique road conditions and traffic complexities challenge FSD's performance, necessitating rigorous testing, data collection, and adaptation to local conditions. Moreover, difficulties in getting government permission might also be a reason why FSD hasn't yet begun testing in China.
However, Tesla also has some allies in China. In May, Shanghai government officials said they aim to deepen the cooperation with the US automaker in the fields of self-driving and robotics. Tesla established its Giga factory in Shanghai in 2019 and helped Shanghai maintain its dominance in the electric vehicles supply chain ecosystem.
Since the beginning of the year (January – July), Tesla has delivered 294,105 vehicles in China, up 50% from the same period last year. In 2022, Tesla delivered 439,770 EVs in China. FSD costs 15,000 USD in the United States.