The Changan, CATL, and Huawei backed Avatr 11 electric SUV is open for booking in China. Moreover, Avatr shared official images of the 11's interior. Let's get acquainted with it.
What is Avatr 11?
First, Avatr was a Changan-Nio joint venture launched in 2018. Later, Nio distanced itself from the JV because of financial problems. Right now, two major shareholders of Avatr are Changan (39%) and CATL (28.99%). Huawei helps develop Avatr vehicles, but it hasn't got any shares.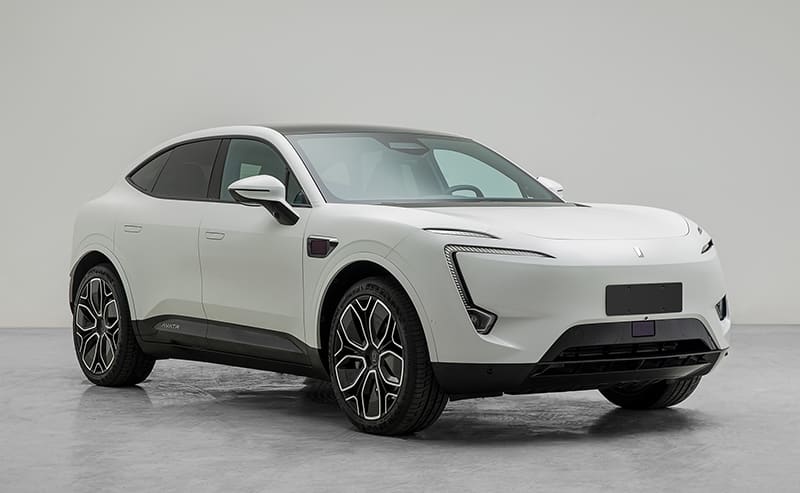 In November 2021, Avatr presented its first car. It appeared to be the Avatr 11, an all-electric mid-size SUV-coupe. Later, Chinese MIIT detailed the 11 via monthly announcements. The Avatr 11's dimensions are 4880/1970/1601 mm, with a wheelbase of 2975 mm. It has a 4- and 5-seat layout. It has two electric motors of 578 hp onboard. Acceleration from 0 to 100 km/h takes 3 seconds. As for the top speed, it reaches 200 km/h. The Avatr 11 got a CATL ternary battery (NMC) with a 90.38 kWh capacity.
As for autonomous driving, the Avatr 11's autonomous driving system comprises 3 LIDAR sensors, 6 millimeter-wave radars, 12 ultrasonic radars, and 13 cameras. The "brain" of this system is Huawei's computing platform, capable of 400 TOPS.
Avatr 011 MMV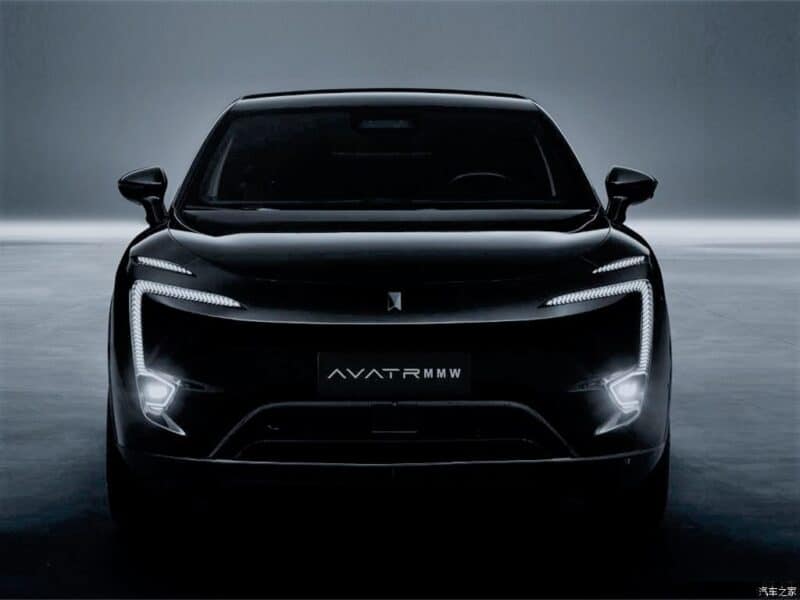 The Avatr 011 MMV is a special edition of the 11, designed in collaboration with Matthew M Williams, designer at Givenchy, a luxury fashion brand. This edition has black coloring everywhere around the car's body and interior. Avatr limited it to 500 copies. The Avatr 011 MMV has been strangely unveiled ahead of the standard model.
Avatr 11 Interior Shots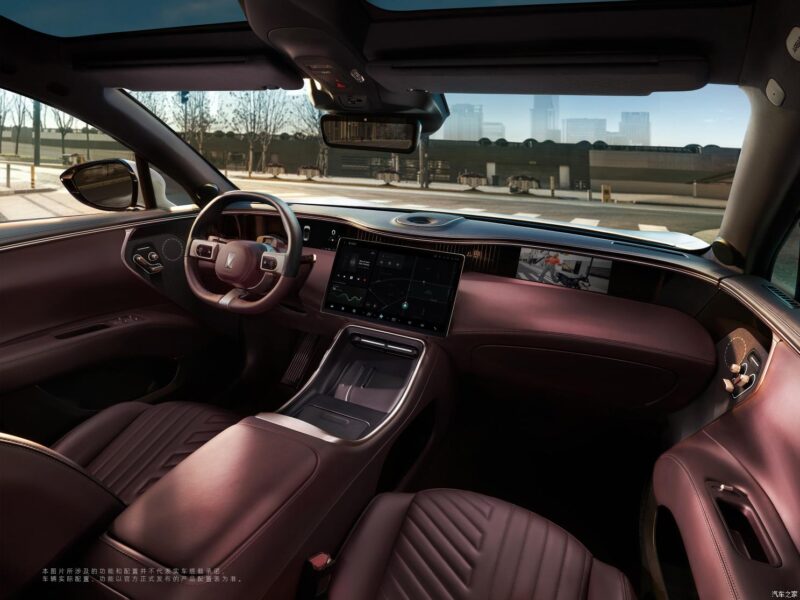 Previously, we have seen an interior of the Avatr 011 MMV version only. Now we can check it out in different colors with different seat layouts. The interior has two color schemes: black-white and burgundy. The second color also has some fine bronze accents. Worth mentioning that seats with a burgundy color scheme have an asymmetrical pattern.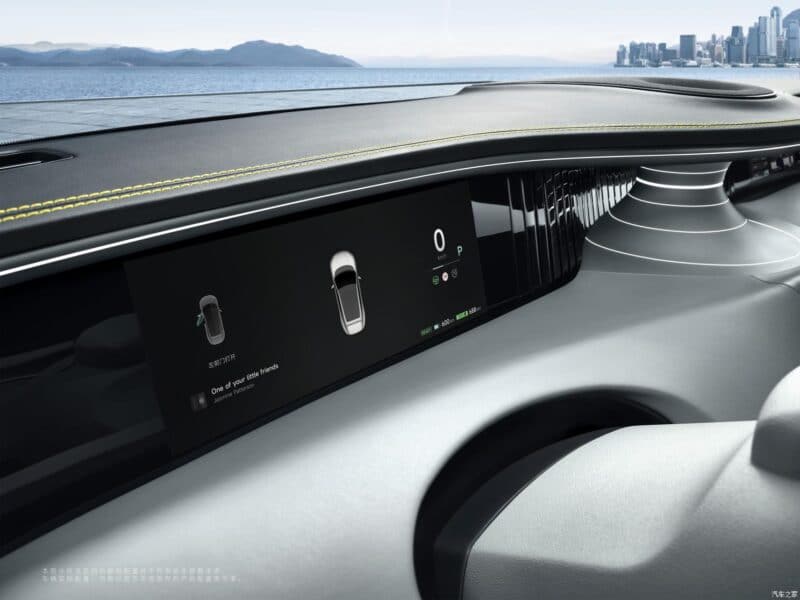 There are three screens for a driver and a passenger in the center of the Avatr 11. The main screen is floating with a diameter of 15.6 inches. The HarmonyOS from Huawei powers it. Voice and gesture control are some benefits of this system. Two other screens are 10.25-inch. One of them is located in front of a driver, and another is in front of a passenger. The center tunnel has a huge wireless charging pad for two phones and hidden cup holders. There is a spacious room under it. The steering wheel of the 11 is oval-shaped and sporty.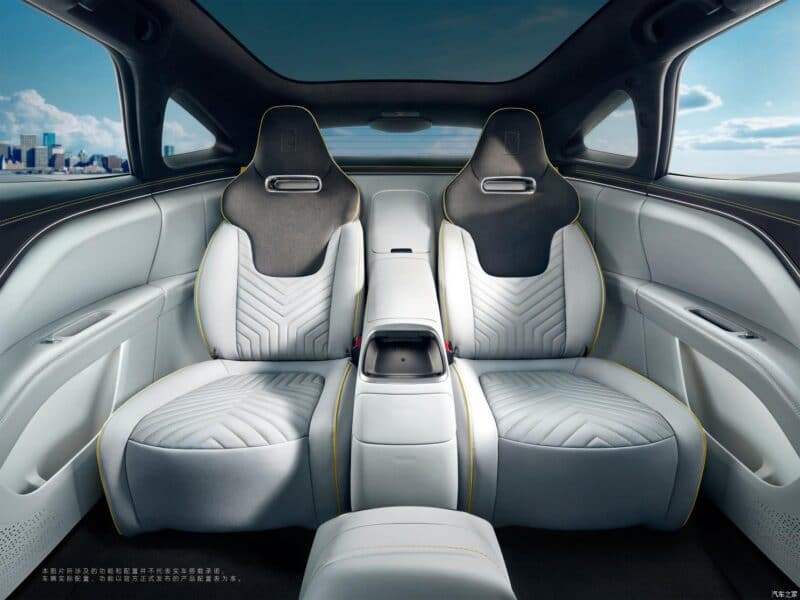 As we've already mentioned, the 11 has two different seat layouts. The top trim level has four seats with a huge center console acting as an armrest. It comprises a small screen, a wireless charging pad, a roomy compartment, and a refrigerator. There are two independent seats with a sporty look. As for the cheaper versions of the 11, they got a five-seat layout with a bench on the second row.
Another feature of the Avatr 11 is its sound system. It comprises 14 speakers and a 12-channel power amplifier. It is also equipped with RNC (Road Noise Cancellation) and ASE (Active Sound Enhancement) systems.
Avatr 11 Booking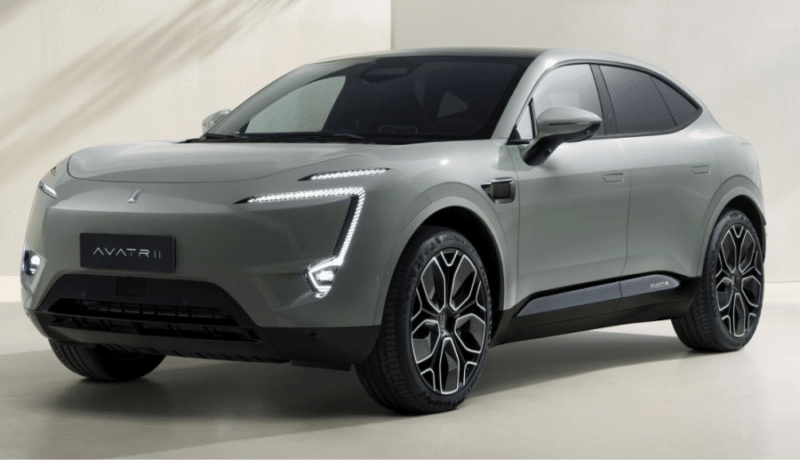 The Avatr 11 is open for booking now. It is available for reservation in China for 520 RMB (72 USD). But its price range is still unknown. The Avatr 11 will be launched in China in Q3 this year. We will monitor this exciting vehicle, so stay tuned!
Source: Avatr Weibo, Autohome