XPeng applied for a patent for its new flying car. It has a large case on the roof with several rotors. Previously, XPeng claimed its flying vehicle would hit the market in 2024. So let's get acquainted with their new attempt in the sphere of flying cars.
XPeng Heitech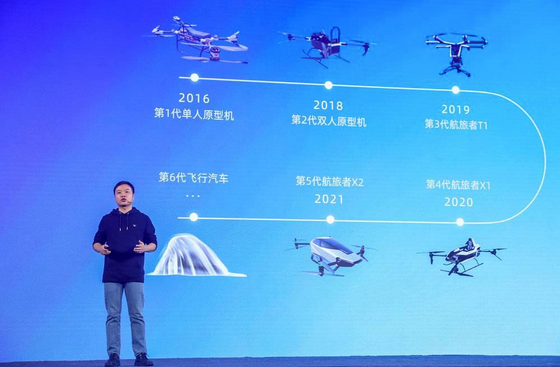 XPeng Heitech is the company that stays behind all XPeng's flying cars. It was founded in 2013 by Zhao Deli with financial support from XPeng CEO He Xiaopeng. The first-gen flying car debuted back in 2016. And in 2020, XPeng Heitech launched the fifth generation of a flying vehicle called Voyager X2. In 2022 this flying vehicle arrived in Europe.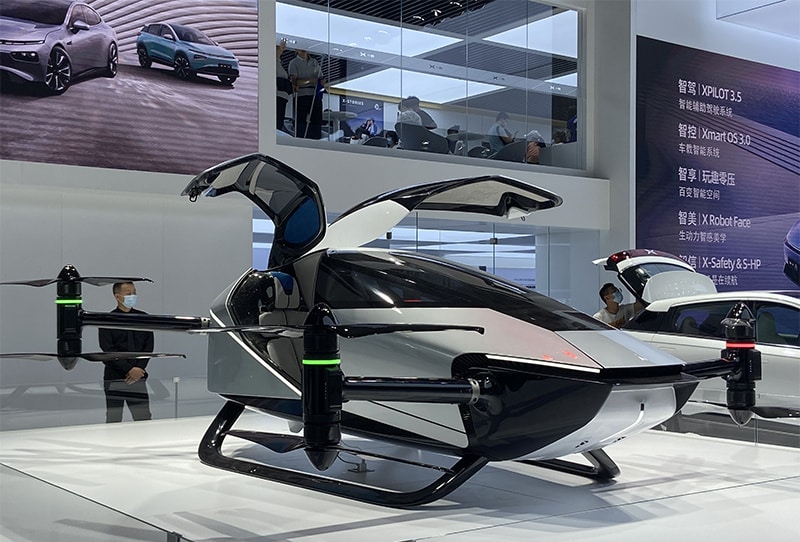 There is one problem with all generations of the XPeng Heitech's flying 'cars.' They don't look like actual passenger vehicles as they haven't got wheels or a traditional shape. In general, it isn't what you expect to see when you hear about flying cars. And now XPeng Heitech is finally close to making a thing that everyone can call a 'flying car.'
XPeng Flying Car Patent Images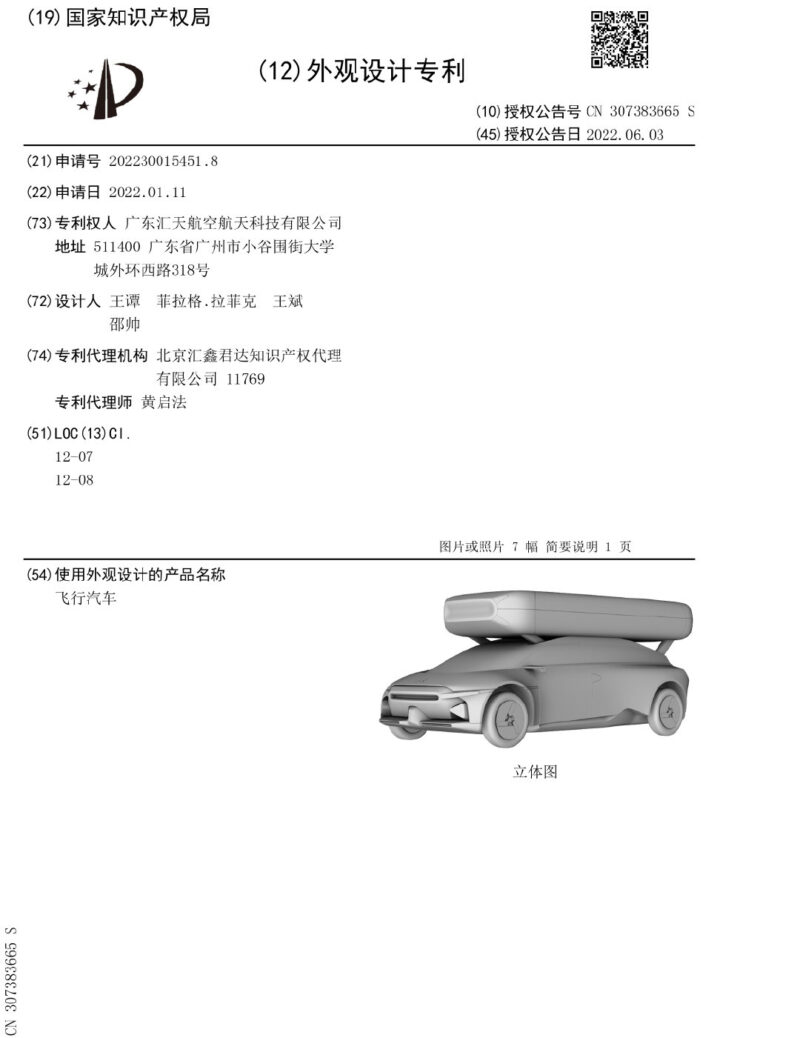 Now let's speak about the car on patent images. It is the sixth generation of XPeng's flying vehicle. And it stays in line with a traditional car's design, except for one huge thing. It is a 'case' for rotors on the roof of the flying car. This case is almost as big as the car itself.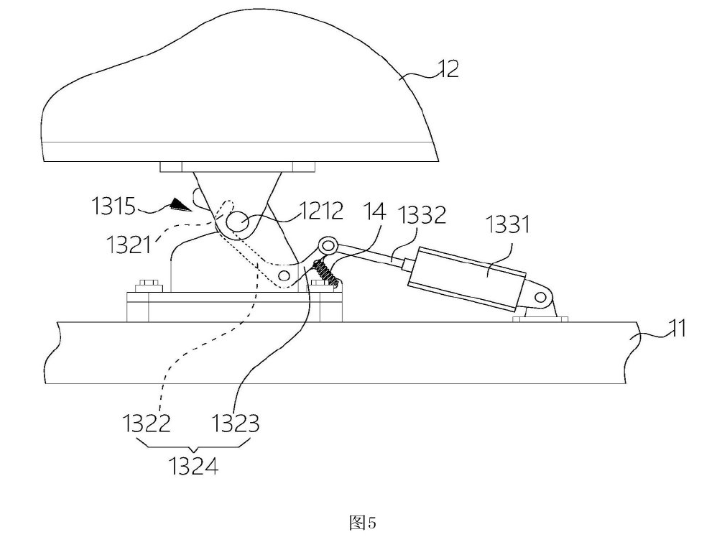 We don't know how many rotors hide inside it. But previously, XPeng Heitech applied for a patent for folding rotors technology. According to the documentation, the real challenge of making a folded flying mechanism is to lock rotors properly to prevent damage when the car is driving on the road. The rotor mechanism sits on a frame and is equipped with engaging and locking pieces, an extension arm, etc. We can see some of these pieces in patent images of the folding mechanism.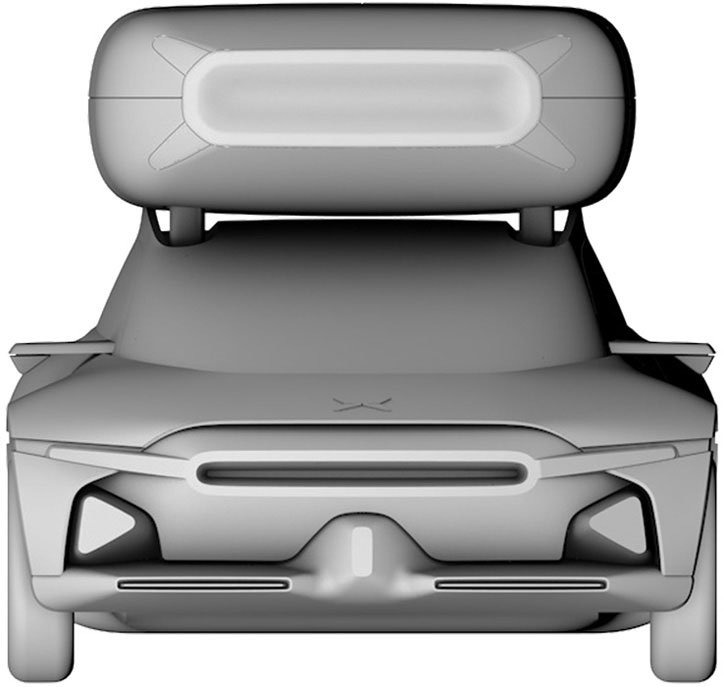 The appearance of the XPeng flying car doesn't stay in line with other XPeng vehicles. We can see it has an XPeng logo on the rotors' case from the front and back. The car itself has sharp running lights, an aerodynamic look, and rearview cameras. From the back of the flying car, we can see XPeng lettering and a continuous taillight unit. It got only two doors. And it won't be a surprise if it has got only two seats.

XPeng Heitech Flying Vehicle Teaser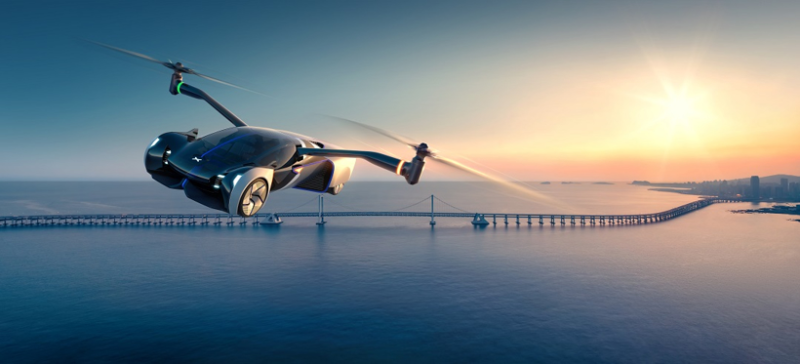 In October 2021, XPeng Heitech shared some images and a short video of their flying car. This car looked just like a simple visualization. XPeng mentioned that their flying car would weigh two times less than the XPeng P7. We will remind you that the P7's curb weight is at least 1,920 kilos. So the flying car shouldn't be heavier than 1,000 kg. It can lead to conflict between the vehicle collision requirements and the weight of the flying car.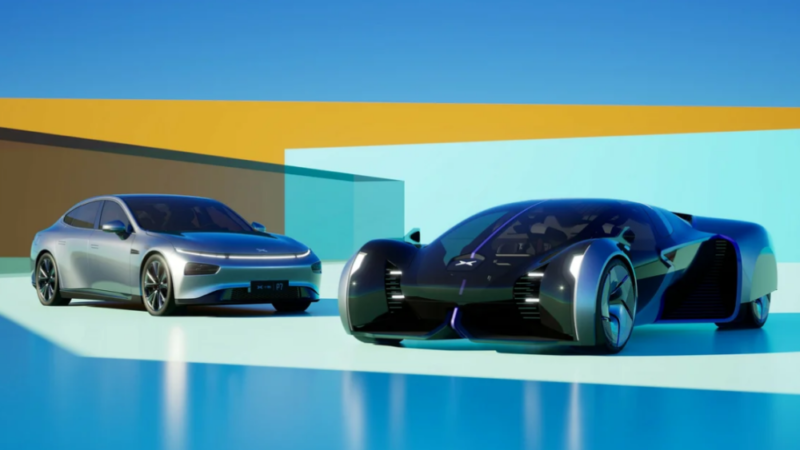 XPeng Heitech also stated that the price of its flying car would be around 1,000,000 RMB (150,000 USD). As we can see, patent images have nothing in common with the flying car from the teasers.
Are Flying Cars Legal?
Right now, flying cars haven't got a proper set of laws in any country. According to the European Aviation Safety Agency (EASA) chief, aircraft such as air taxis and ambulances will fly above European cities within three to five years. As for China, flying cars are not legal here too. So the XPeng will face some difficulties with their flying car. Anyway, we will keep an eye on it, so stay tuned.
Source: XPeng Heitech Weibo, Weibo 汽车拍客阿睿, Euractiv