The Li Auto L6 is the brand's entry-level SUV with five seats. It will be revealed in late 2023. As for the market launch and deliveries of the L6, they are scheduled for 2024. It will have an EREV powertrain and a price tag under 300,000 yuan (41,200 USD).
Li Auto L6 spy shots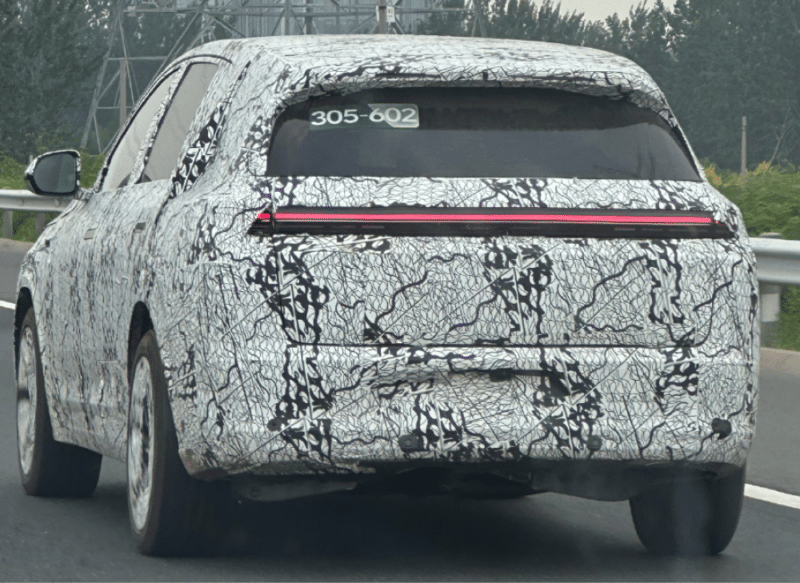 The Li Auto L6 was said to be spied several times in the streets and parking lots. However, it wasn't a Li Auto L6. In fact, various car enthusiasts confused it with the Li Auto L7. It is understandable since all Li Auto L-series models are extremely similar. However, we can highlight a distinguishing feature of the Li Auto L6. And it is the rear window wiper. It sits in the lower part of the window while other L-series cars have a hidden piper, mounted right under the roof spoiler. Moreover, it has got a different rear bumper without a deepening for the license plate.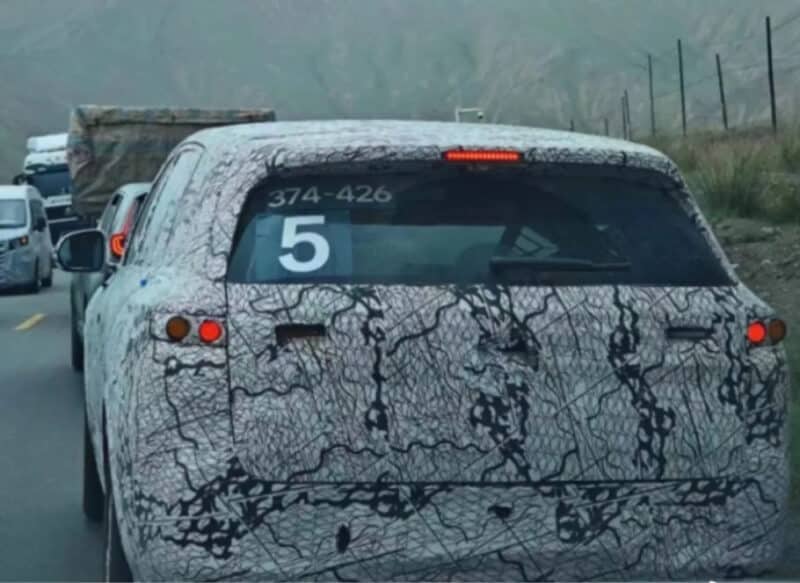 Speaking about the overall exterior design of the Li Auto L6, it stays in line with the brand's clean design language. It has slanted D-pillars, short overhangs and a roof spoiler. According to information from some media insiders, the body length of the Li Auto L6 will be about of 4800 mm. So, it will be about 200 mm shorter than the Li Auto L7.
Inside, the Li Auto L6 is also similar to every L-series model. It has a large twin screen in the center console that comprises two 15.7-inch monitors. There is also no instrument panel, since it is replaced by the HUD. The steering wheel of the L6 also has a small LCD screen. As for the center tunnel, seems to be a bit narrower than the center tunnel of every other Li Auto vehicle. However, it still has two wireless charging pads and two cup holders. We can also see that the Li Auto L6 has a unique interior color scheme, which is totally black. We will remind you that seats of the other Li Auto models can be wrapped in brown, orange or white leather.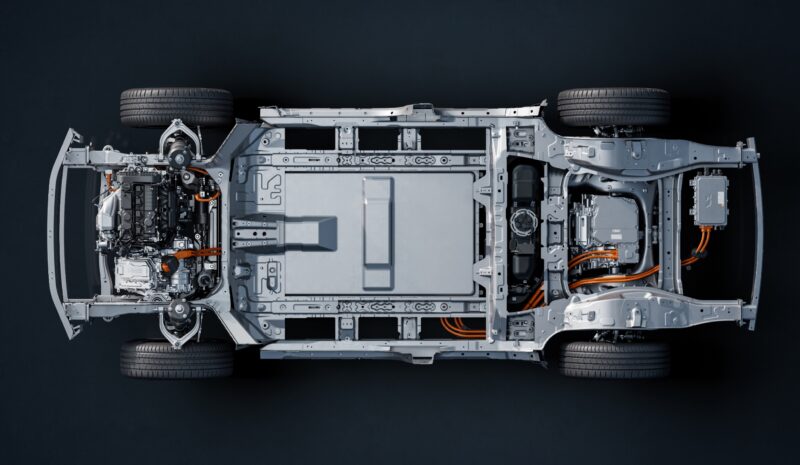 Speaking about the powertrain of the Li Auto L7, there is no information about it. However, it will be an EREV SUV. According to unproved information, it will be equipped with the same powertrain that comes standard for every other Li Auto L-series' model. We are talking about two electric motors for 449 hp. As mentioned, the price tag of the Li Auto L6 will be below 300,000 yuan (41,200 USD). According to rumors, it will start at 250,000 yuan (34,320 USD).
Editor's comment
In China, Li Auto L6 will compete with some other mid-size SUVs, such as Nio ES6, Xpeng G9. It will also compete with some smaller 5-seat SUVs from German legacy brands such as Mercedes-Benz GLC, Audi Q5 and BMW X3. As for the bigger and more expensive BMW X5 and Mercedes-Benz GLE, they mainly compete with Li Auto L7, L8 and even L9. As the cheapest model in the L-series, the L6 has a chance to become the brand's top seller.
Source: Weibo业苏damon, Weibo吴晓童