BAIC opened pre-orders for its second generation body-on-frame SUV BJ40. The new ICE model will start at around of 200,000  yuan (27,400 USD) with a 2-liter turbocharged ICE for 245 hp, 8AT and part-time 4WD. Customers can make a reservation only in special app.
BAIC Group is one of the top Chinese automotive manufacturers. It was founded in 1958 and up to now has such brands as Beijing, ArcFox and Foton. BAIC also assembles Mercedes-Benz and Hyundai vehicles in China. Its cars widely use Saab engines since the company purchased its technology in 2009. BAIC is also well-known for its off-road branch that comprises BJ30, BJ40, BJ60, BJ80 and BJ90 vehicles. Their newest product, the second-generation BJ40 SUV, has hit the pre-sales.
BAIC BJ40 pre-sales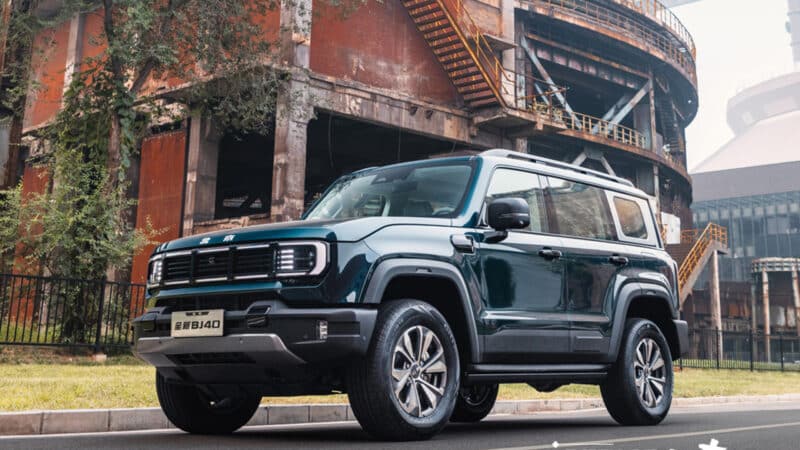 BAIC has silently opened pre-orders for the new BJ40 without any announcements. Customers can book the car via the BAIC Off-road branch's App called 悦野圈 (Yue Ye Juan). The early reservation allows customers to enjoy 3,000 – 6,000 yuan (410 – 620 USD) discount. The preliminary price of the new BAIC BJ40 lies in 200,000 – 250,000 yuan (27,400 – 34,250 USD) range. It will rival the Tank 300 from Great Wall Motor in the domestic market that is priced at 199,800 – 302,800 yuan (27,370 – 41,500 USD).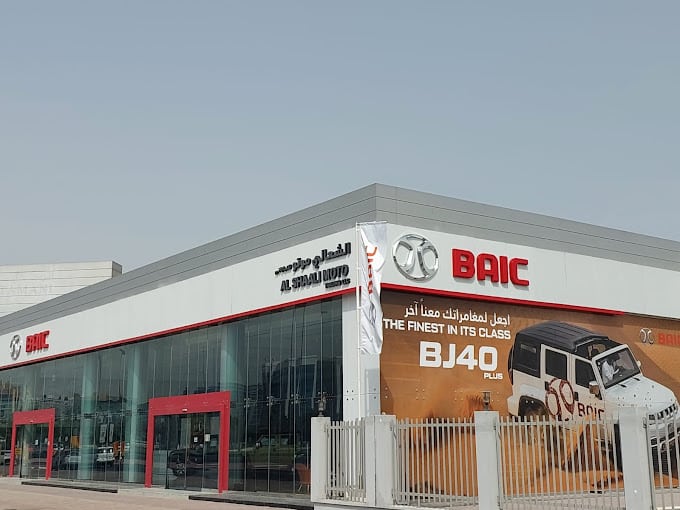 The first generation BAIC BJ40 is available for purchase in various overseas markets. It sells in Pakistan, UAE, Saudi Arabia, South Africa, Russia, etc. The second generation BJ40 can follow its predecessor's path and also launch overseas.
More information on new BAIC BJ40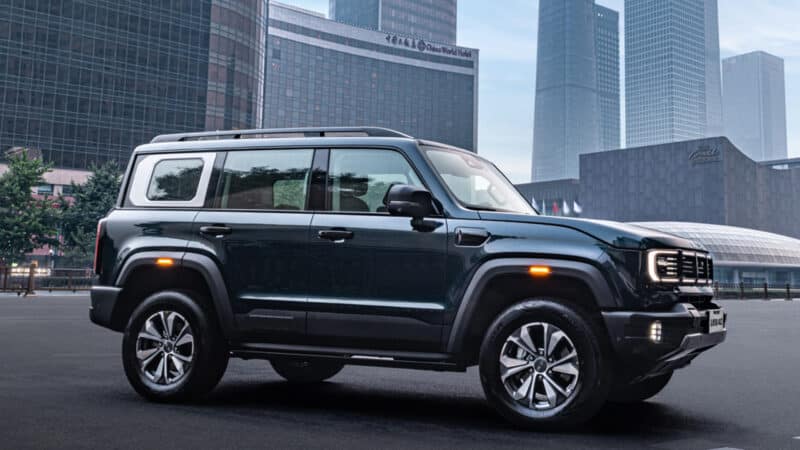 The BAIC BJ40 is a mid-size body-on-frame SUV that adopts brand's latest design language. Its dimensions are 4790/1940/1895 mm with a wheelbase of 2760 mm. Its main feature is a tailgate made of two parts. The upper one is a rear windshield that flips up. And the lower part is a swing-out tailgate with a spare wheel. Inside, the BJ40 has a large twin screen that reminds the latest Li Auto models. It also features an LCD instrument panel and a round steering wheel.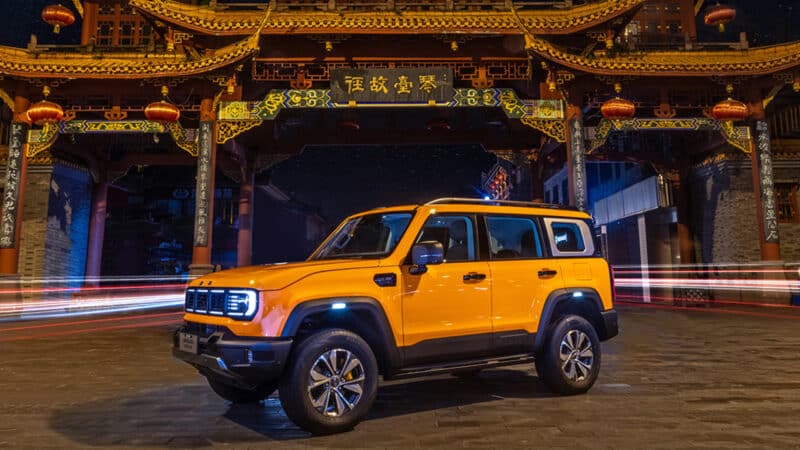 BAIC finally refused using old Saab tech and switched to the new powertrain. It comprises a 2-liter turbocharged petrol-powered ICE. It is manufactured by HYCET, a subsidiary of Great Wall Motor. So, the BJ40 rivals GWM's vehicles, but uses their technology. The power output of this HYCET engine reaches 180 kW (245 hp) and 395 Nm. It is paired with 8AT from ZF Friedrichshafen. The drive type of the BJ40 is part-time 4WD.
The deliveries of the BJ40 are scheduled for November this year. More on the BAIC BJ40 as we get it.
Source: BAIC App, BAIC, BAIC Weibo