The Tank 400 Hi4-T is an off-road SUV from Great Wall Motor with PHEV powertrain and 105 km of electric range. It has 408 hp, 750 Nm and two differential locks. It was launched in China with a starting price of 279,800 yuan (38,300 USD).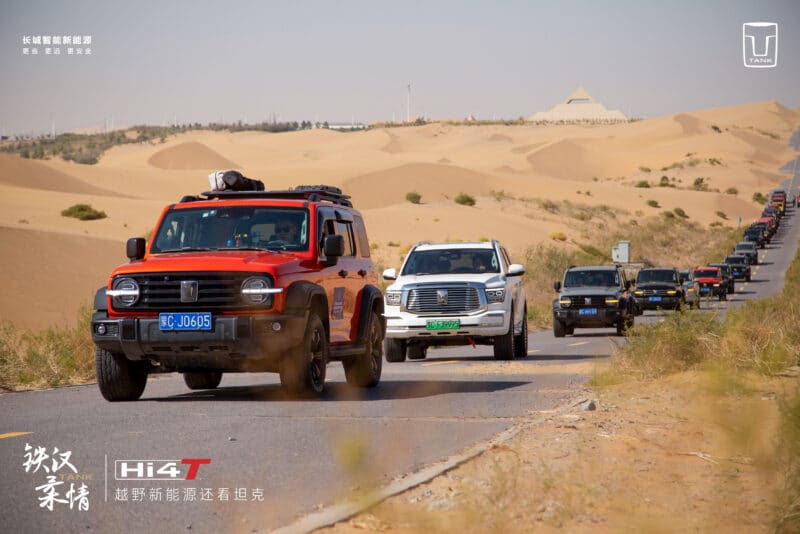 Tank is a high-end off-road brand under GWM. Its model line currently comprises three models: Tank 300, Tank 400 Hi4-T and Tank 500. Initially, the Tank model line was represented only by ICE vehicles. Later, Tank launched HEV version of Tank 300 in Thailand and Tank 500 PHEV in the domestic market, following the industry trend. And now, they have launched the first PHEV-only model, which is the Tank 400 Hi4-T.
All you should know about Tank 400 Hi4-T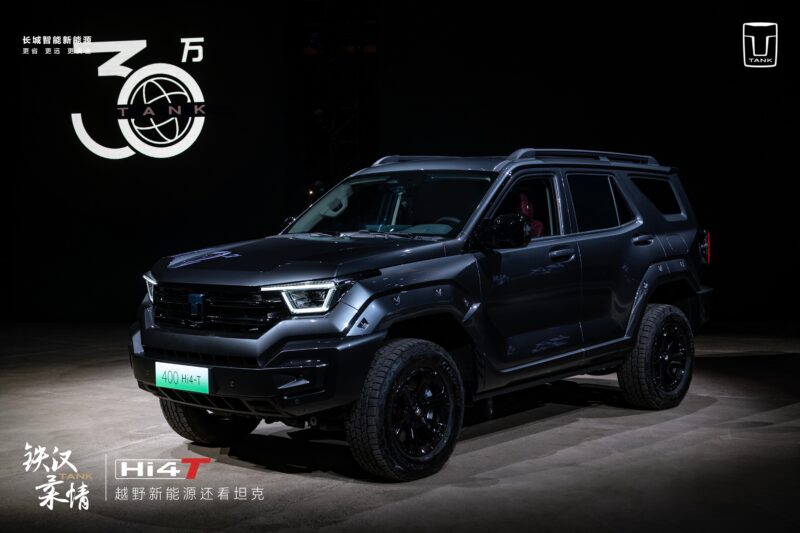 Tank 400 Hi4-T is a mid-size body-on-frame SUV with dimensions of 4985/1960/1900 mm with a wheelbase of 2850 mm. Its styling hasn't changed much since the first presentation of the Tank 400 in 2021, when it was just a concept. It has a brawny and rugged look with wide wheel arches, trapeze-shaped headlights and huge bumpers. The rear end of the Tank 400 Hi4-T has a swing-out tailgate with a spare wheel mounted on it.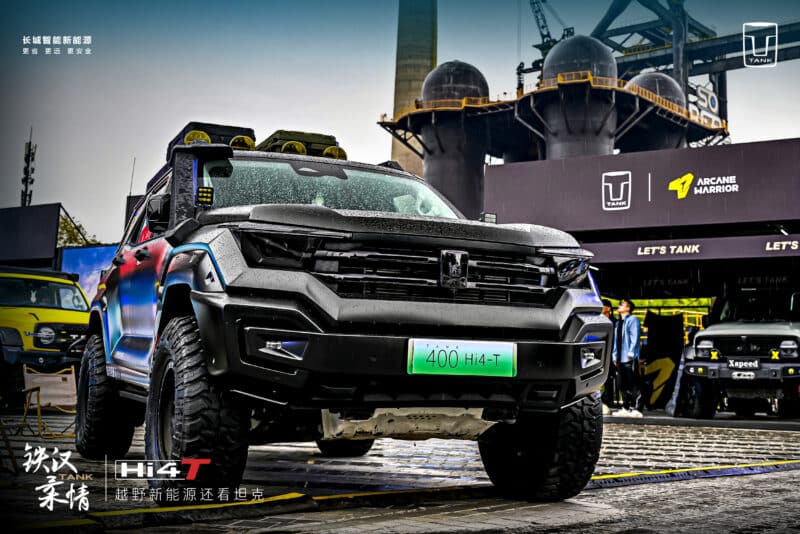 Approach and departure angles of this off-roader are 33 and 30 degrees, respectively. Its ground clearance reaches 224 mm. The Tank 400's battery pack sits in the rear segment of its frame, and it acts like a trunk floor. So, it doesn't change the ground clearance. This off-road beast can also drive ford up to 800 mm in depth.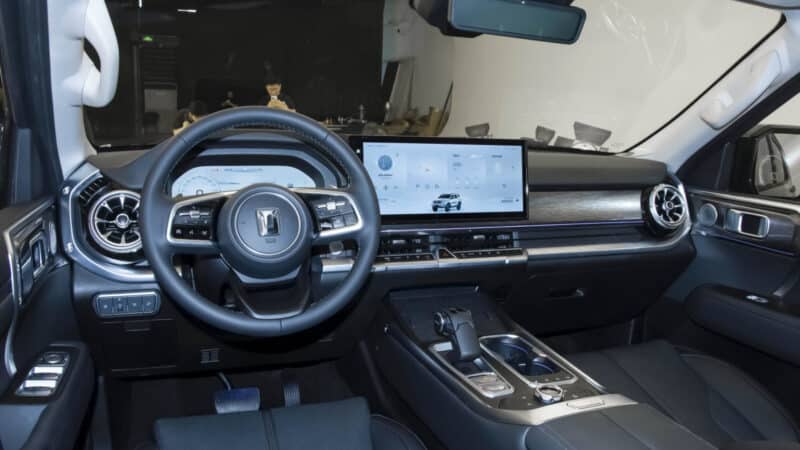 Inside, the Tank 400 Hi4-T has five seats and a 566-L trunk. With the rear seats folded, the space in the trunk will reach 1,803 L. The Tank 400 is a high-end SUV with a 16.2-inch main screen and a 12.3-inch LCD instrument cluster. They can be complemented by an HUD. It also offers a three-zone climate control and 10 speakers.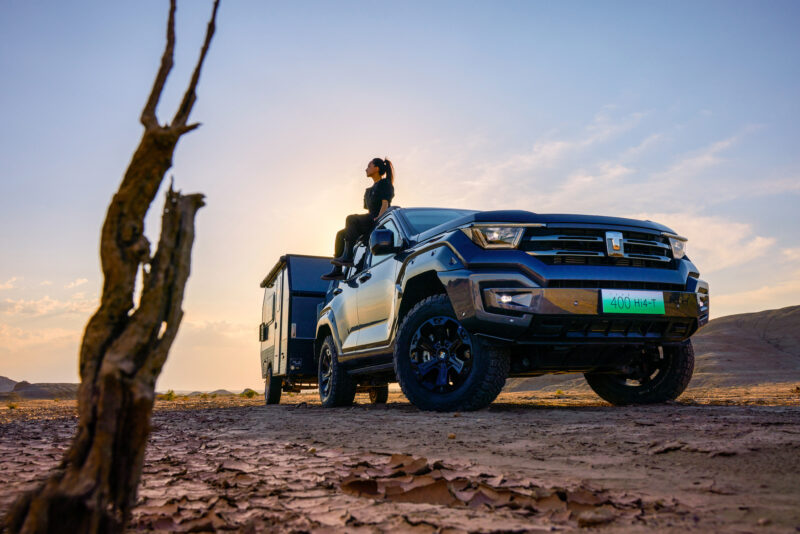 The powertrain of the Tank 400 Hi4-T is represented by the Hi4-T plug-in hybrid system. It comprises a 2-liter ICE for 245 hp and a P3 electric motor for 163 hp. Its combined power output reaches 408 hp and 750 Nm. The battery of this of-roader is ternary (NMC) with a capacity of 37.1 kWh, good for 105 km o electric range. Its mixed range reaches 800 km. With a drained battery, the Tank 400 Hi4-T's fuel consumption is over 10 L/100km.
Tank 400 Hi4-T price range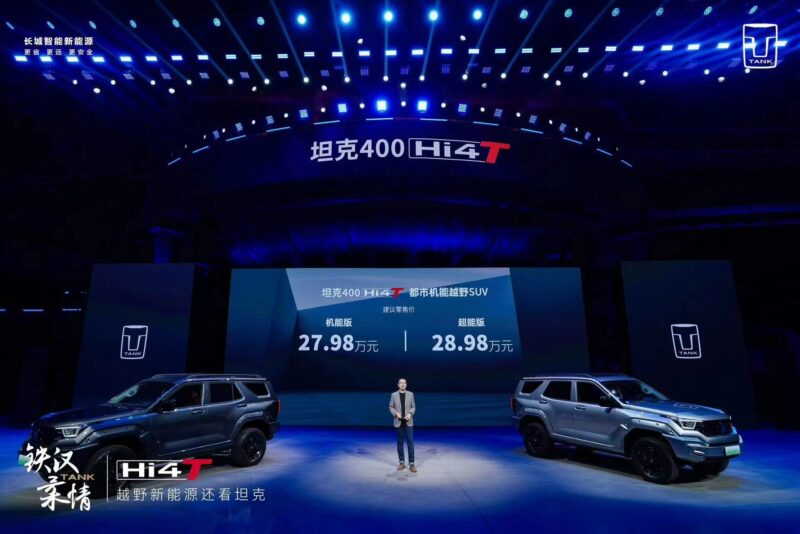 The Tank 400 Hi4-T is available in two trim levels. The entry-level one costs 279,800 yuan (38,300 USD). For this price tag, the Tank 400 is equipped with R18 wheels, full LED lights, double-layer front windows and a moonroof. Inside, it has leatherette seats, 10 speakers and heated front seats. On the rear axle, the Tank 400 Hi4-T has a differential lock.
The top-trim level Tank 400 Hi4-T has Nappa leather seats, dual-layer front and rear windows, heated steering wheel, and HUD. The driver's seat is ventilated, and it has a massage function. This trim level is also available with a rear differential lock, which is an extra option. As for the price tag, this trim level costs 298,800 yuan (40,900 USD).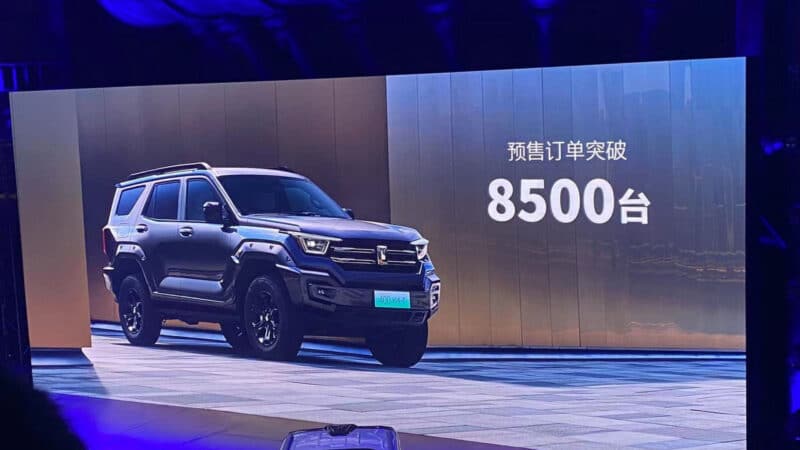 During the pre-sales period, the Tank 400 Hi4-T attracted 8,500 orders. So, now Tank is busy delivering these beasts to their owners.
Source: Tank, Tank Weibo