BYD first launched the Dolphin, a subcompact EV hatchback, on the Brazilian market on June 30. So far, sales have exceeded 5,000 units in less than 4 months. Recently, BYD launched two more versions of the Dolphin in Brazil, namely, the Dolphin Plus and Dolphin Diamond.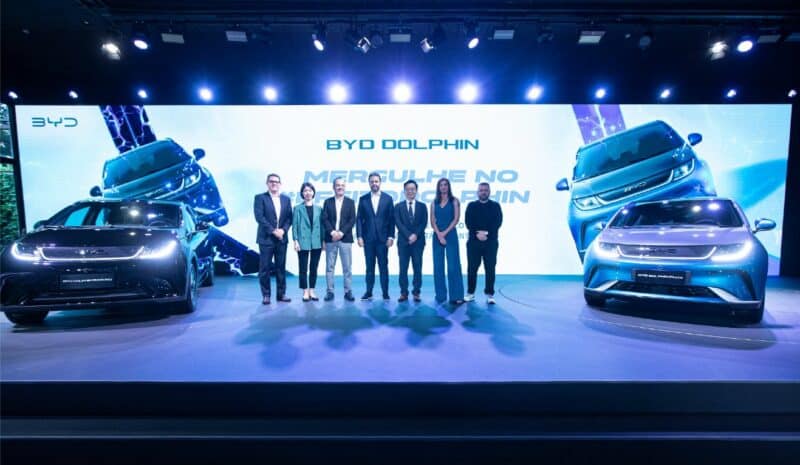 The BYD Dolphin Plus is priced at 179,800 Brazilian Real (34,900 USD), available in four dual-color exterior designs for consumers to choose from: Surf Blue + Dolphin Grey, Delan Black + Atlantis Gray, Afterglow Pink + Dolphin Gray, Ski white + Dolphin Grey.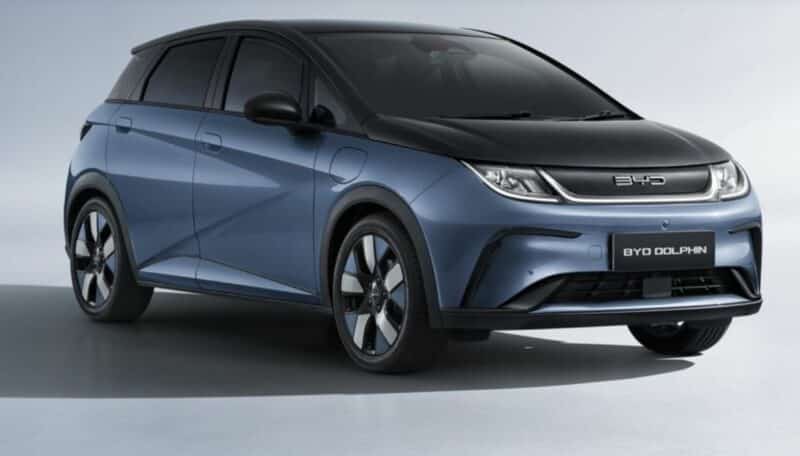 The BYD Dolphin Plus is powered by a 204 hp and 310 Nm electric motor. Its 60.48 kWh Blade battery pack provides an all-electric cruising range of up to 490 km (NEDC) or 427 km (WLTP). The official 0 – 100 km/h acceleration time is 7 seconds and the top speed is 160 km/h.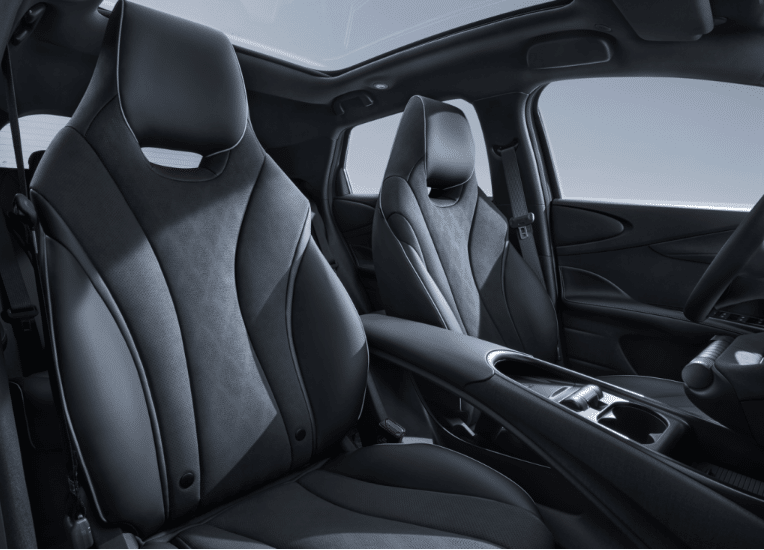 The interior has more than 20 storage units and is equipped with a 12.8-inch rotatable central control screen combined with BYD's intelligent cockpit system, which supports configurations including voice interaction, CarPlay, Android Auto, mobile phone remote control, and OTA updates. In terms of safety, the new car comes with adaptive cruise control, blind spot monitoring, lane keep assist, and speed sign recognition. In addition, the BYD Dolphin Plus features a panoramic sunroof and comes standard with a VtoL mobile power station which can be used as a mobile electricity supply.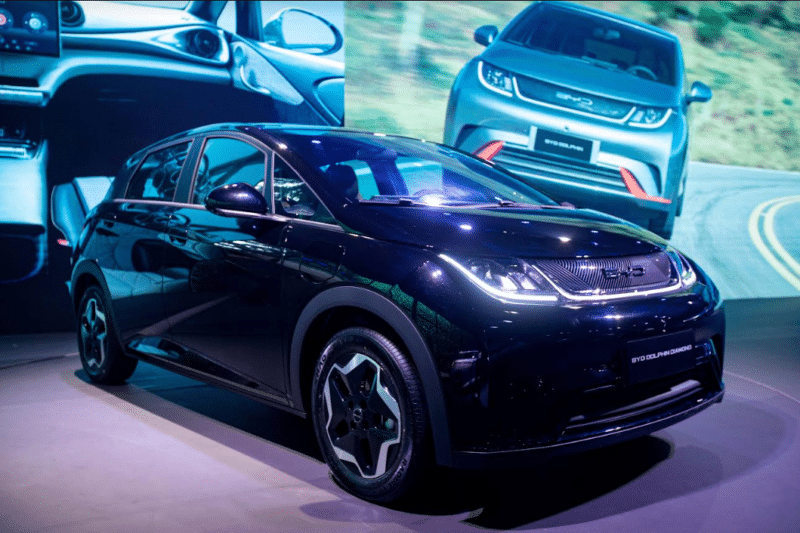 The BYD Dolphin Diamond is only available in a black exterior color, priced at 149,800 Brazilian Real (29,000 USD). The configuration and performance are the same as the previously launched BYD Dolphin with dimensions of 4125/1770/1570mm and a 2700mm wheelbase. Its powertrain is composed of a 95 hp and 180 Nm electric motor and a 44.9 kWh Blade battery pack, providing a pure-electric cruising range of up to 405 km (NEDC) or 400 km (WLTP). Under fast charging, it only takes 30 minutes to charge from 30% to 80%.
BYD plans to open 100 stores in Brazil by the end of 2023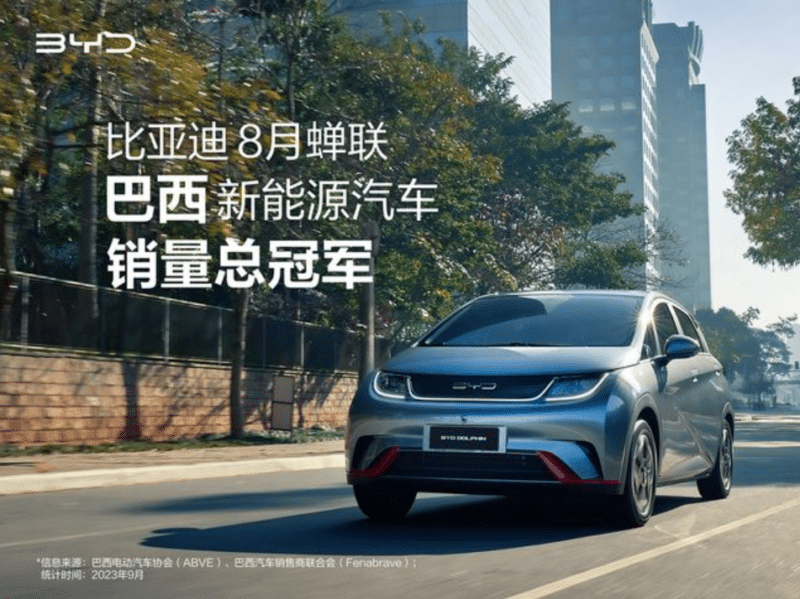 In the Brazilian pure electric and plug-in hybrid vehicle market, BYD took home the best-selling title with a total of 656 vehicle registrations in August 2023, surpassing the total number of pure electric models sold by the other brands (511 vehicles), according to the Brazilian Association of Electric Vehicle.
Furthermore, earlier in July this year, BYD signed an agreement with the Bahia State Government in Brazil to establish a large-scale production base complex consisting of three factories in the city of Kamassari and plan to put the complex into production in 2025. Up to now, the BYD Han EV, Song Plus DM-i, Yuan Plus (Atto 3), Tang EV, and Dolphin have been launched in the Brazilian market.
Currently, BYD has established 30 dealerships in Brazil and plans to open 100 stores by the end of this year.
Source: Weibo, BYD Brazil