Tesla China sold 74,073 vehicles made in Giga Shanghai in September, CPCA reported. About 30,000 of them were shipped to overseas markets.
Tesla's China-made vehicles contributed slightly over half of all Tesla sales in September – 51.2%. Since the beginning of the year, the share of China-made vehicles in Tesla deliveries has been decreasing.
In September, Shanghai factory sales decreased 11% compared to the previous year and 12% compared to last month, when they sold 84,159 units. In 2023 (January – September), Tesla sold 700k China-made vehicles globally.
On October 1, Tesla launched a slightly updated Tesla Model Y SUV in China. The price is the same but adds more range, power (0-100km acceleration in 5.9 s), refreshed dashboard, and fancy new 19″ wheels. The base model starts at 263,900 yuan (35,700 USD).
On September 1, Tesla started the presale of the facelifted Model 3. The new electric sedan is 12% more expensive than the previous version, which is a brave move in the ultra-competitive Chinese market. The RWD model starts at 259,900 yuan (35,900 USD), making it on par with Model Y price. The deliveries will begin in Q4; Tesla didn't specify the exact date yet.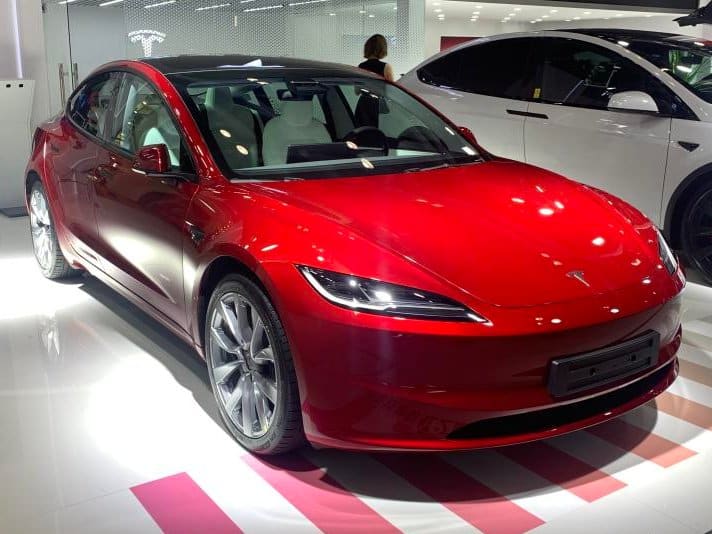 Editor's comment
Usually, the last month of the quarter is the strongest for Giga Shanghai, but not this time. The reasons are that they have been dealing with several tasks recently: Adjusting the production lines for updated Model Y and changing tooling for 2024 Model 3 (codename Highland). Moreover, speculations about work on facelifted Model Y (codename Juniper) popped out. Also, many customers are now waiting for 2024 Model 3 deliveries to start. So until then, we can't expect any record numbers from Tesla China.
However, there will be much to watch when the new Model 3 hits the market. The previous Model 3 sales nearly collapsed in China as the 200k yuan sedan market was overcrowded. Most of the deliveries in China were made by Model Y, which firmly stood its ground against the army of Chinese electric SUVs in the 300k yuan segment. I was actually surprised how well Model Y managed to keep good deliveries without major refresh in China.
The new Model 3 is coming at an even higher price than the previous one. Will it boost Tesla China sales or receive a price cut soon after release? We will keep an eye on that.
Source: CPCA, China Auto