GAC officially announced the Hyper SSR electric sports car in China. It has 1,224 hp, 506 km range, and a starting price of 1,286,000 yuan (176,400 USD). This vehicle's zero-to-hundred acceleration time is 1.9 seconds. So, it is faster than the recently unveiled Zeekr 001 FR.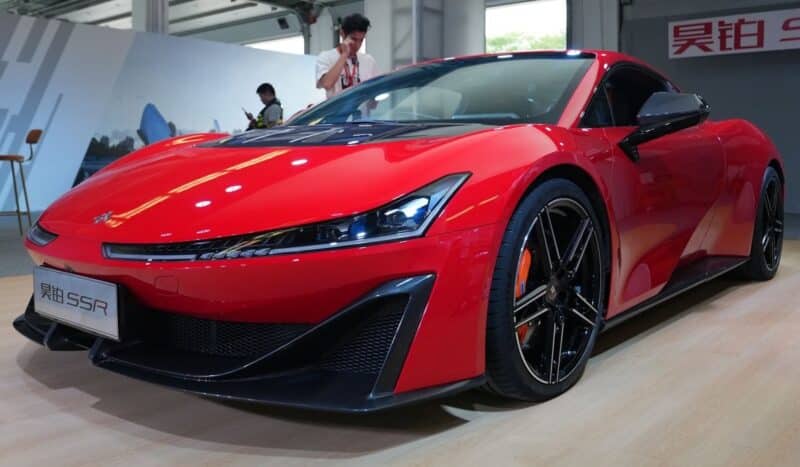 Initially, Hyper was a series under the GAC Aion brand. Later, it became an independent brand to underline its high-end market strategy. But Hyper-branded cars still can be found in Aion stores across China. The Hyper model line comprises two models, GT and SSR.
Hyper SSR basics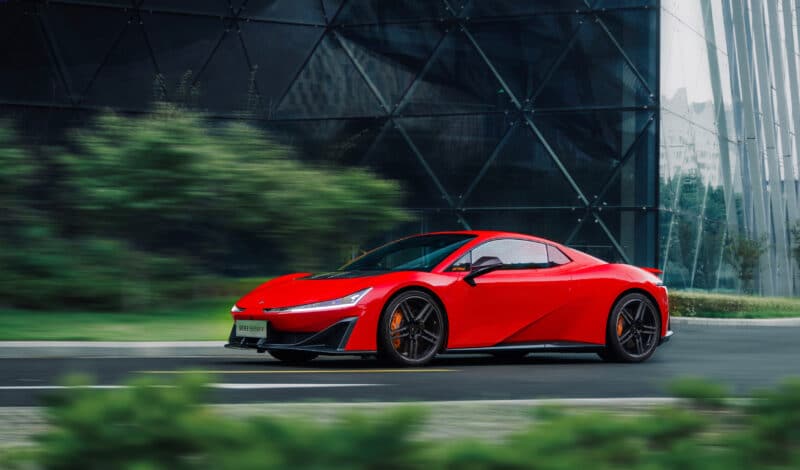 The Hyper SSR's name means "Super, Sport, Race". It is a two-door electric coupe with streamlined styling and gull-wing doors. Its front end has L-shaped headlights and a sporty bumper with large air intakes. From the back, it has two thin taillight units and an active spoiler. Moreover, its exterior body elements are made out of carbon fiber to reduce weight. Thanks to the aerodynamic features of the SSR, it provides 100 kg downforce. Its front wheels are 245/35 R20, while rear ones are 305/30 R20. It also has carbon-fiber brakes.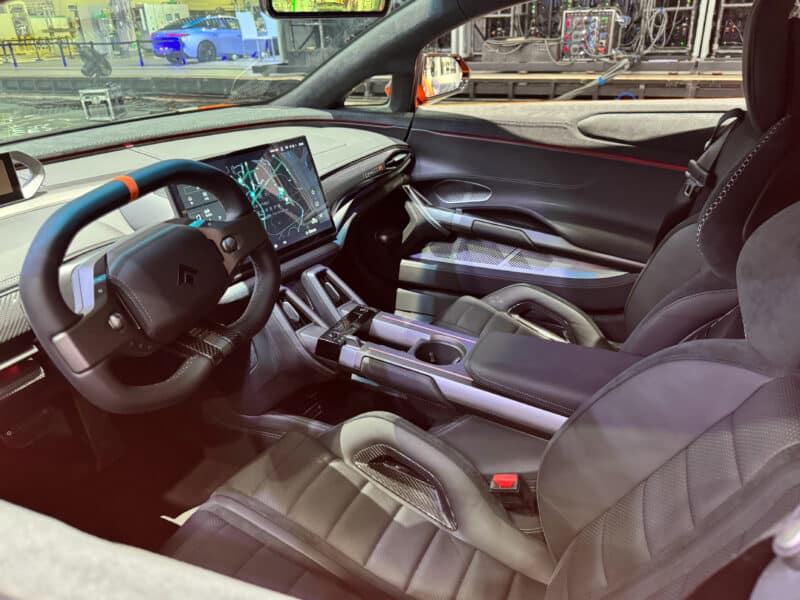 Inside, the Hyper SSR has two heated and ventilated electronically adjustable seats. Its center console has a large 14.6-inch touchscreen. The driver also has a relatively small blocky steering wheel with an 8.88-inch LCD instrument cluster behind it. Another feature of the SSR's interior is tons of leather. It looks like Hyper engineers reduced the car's curb weight with carbon fiber elements only to add as much leather as possible inside the car. It also has two-zone climate control, eight speakers, and ACC.
Hyper SSR performance and price range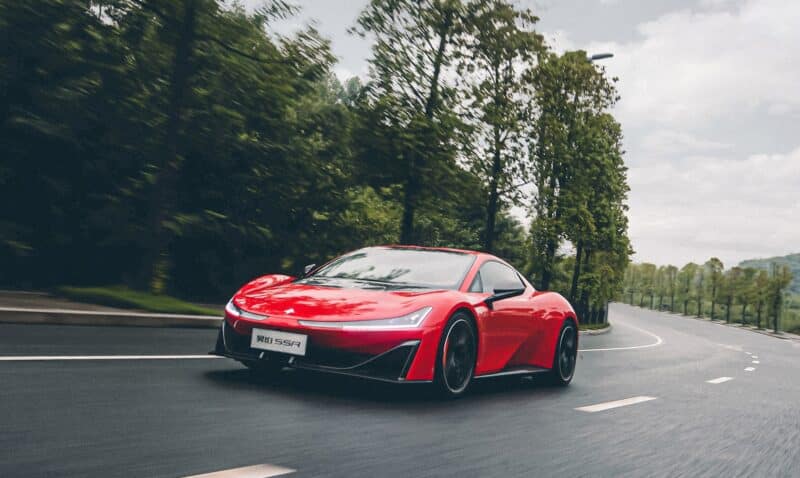 The Hyper SSR has an all-wheel-drive system with a combined power output of 900 kW (1,224 hp) and 1,230 Nm. It is 23 hp less than the power output of the Zeekr 001 FR. But SSR is smaller, with dimensions of 4556/1988/1230 mm and a wheelbase of 2650 mm. The entry-level Hyper's sports car speeds from 0 to 100 km/h in 2.3 seconds. The top trim level's zero-to-hundred acceleration time is 1.9 seconds. Its top speed is limited to 250 km/h. The battery of the SSR is ternary (NMC) for 74.69 kWh. It can run up to 506 km (CLTC) on a single charge.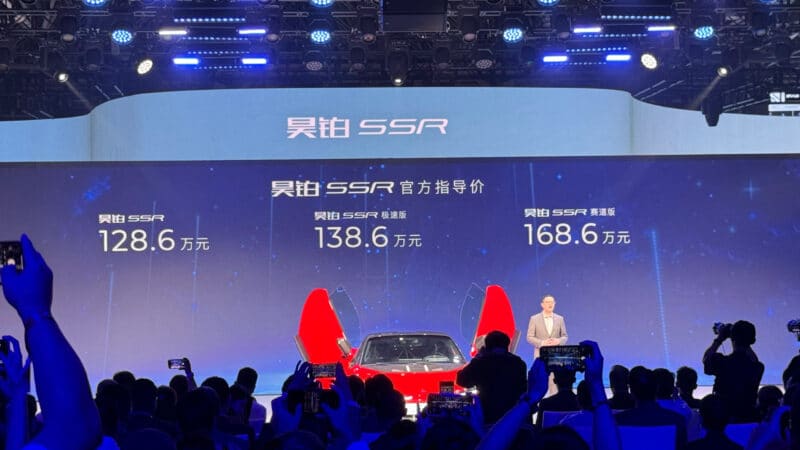 The Hyper SSR has three trim levels. The entry-level model (Hyper SSR) costs 1,286,000 yuan (176,400 USD). And the second trim level (Hyper SSR Speed Version) is available for 1,386,000 yuan (190,100 USD). The top trim level car (Hyper SSR Ultimate Track Version) has a price tag of 1,686,000 yuan (231,200 USD).