The Aion Hyper GT electric sedan from GAC Group was launched in China with scissor doors, 340 hp, a swappable battery, up to 710 km of range and a starting price of 219,900 yuan (30,370 USD). This car is aimed at young buyers. It will compete with the BYD Seal, Xpeng P7, Neta S, Tesla Model 3, Rising F7, Deepal SL03 and quite a lot of other rivals. What will help the Hyper GT to get a place under the sun?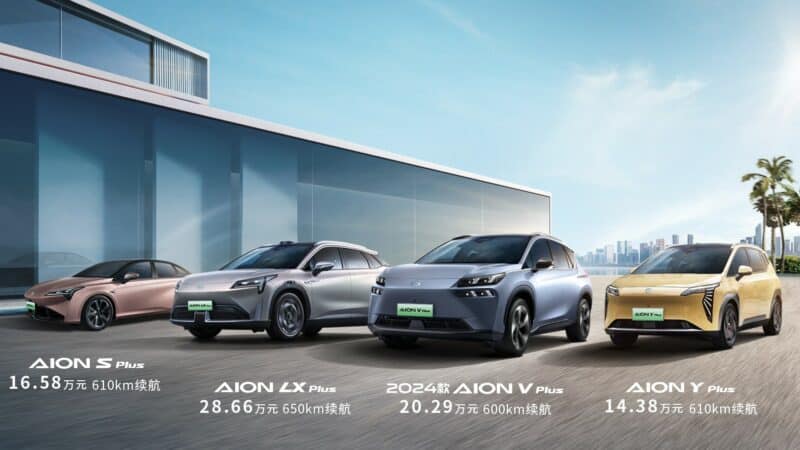 First, we will remind you that Aion was initially launched as a sub-brand under GAC New Energy. However, the demand for Aion vehicles appeared to be quite strong in China, so it became a stand-alone brand in 2020. Currently, GAC is one of the most popular NEV (New Energy Vehicle) brand on the Chinese car market. Its cumulative sales from January to June reached 209,336 vehicles with Y-O-Y increase of 109%. Now, the Aion Hyper GT has also hit the market to enhance its market performance.
More information on GAC Aion Hyper GT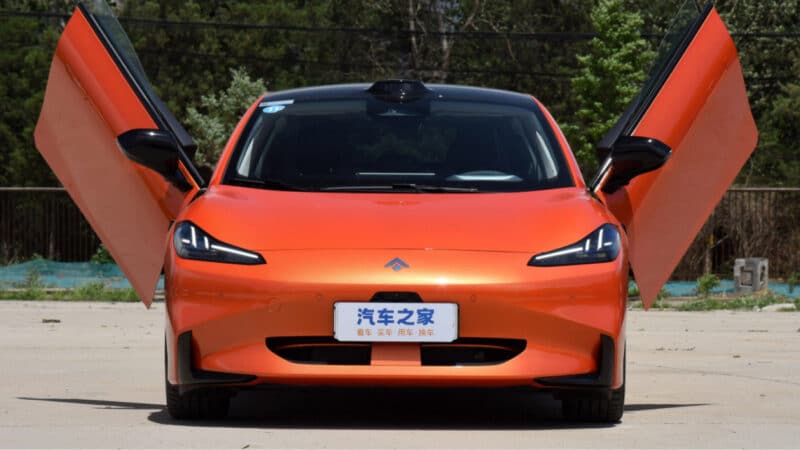 Let's start with the exterior design of the Aion Hyper GT. It adopts a new design language of the Aion's Hyper series. The distinguishing features of this EV are sloped bonnet line, scissor front doors, flush door handles, active rear spoiler, a LiDAR sensor on top of the roof and two more LiDAR sensors on front fenders. It also has slanted front pillars and a slick roofline. As a result, the Aion Hyper GT has an extremely low drag coefficient of 0.197 Cd. Speaking about its dimensions, they are 4886/1885/1449 mm with a wheelbase 2920 mm.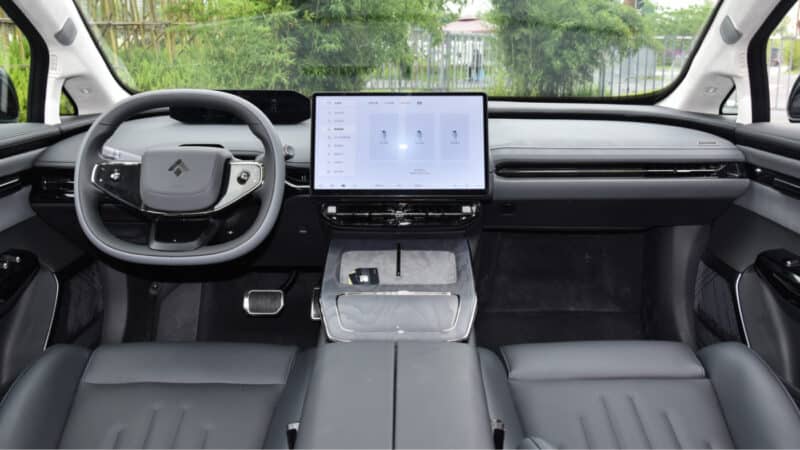 Interior of the GAC Aion Hyper GT has a 14.6-inch floating touch screen and a thin 8.8-inch LCD instrument panel. As for the center tunnel, it has a pair of cup holders, two wireless charging pads and an armrest. The steering wheel has three spokes and a rectangular shape. Behind the steering, we can see the Face ID sensor that monitors the driver. Another feature of the Hyper GT is the Dolby Atmos sound system that comprises 23 speakers. It also supports the ADiGO Pilot self-driving system. But its functions have yet to be completed.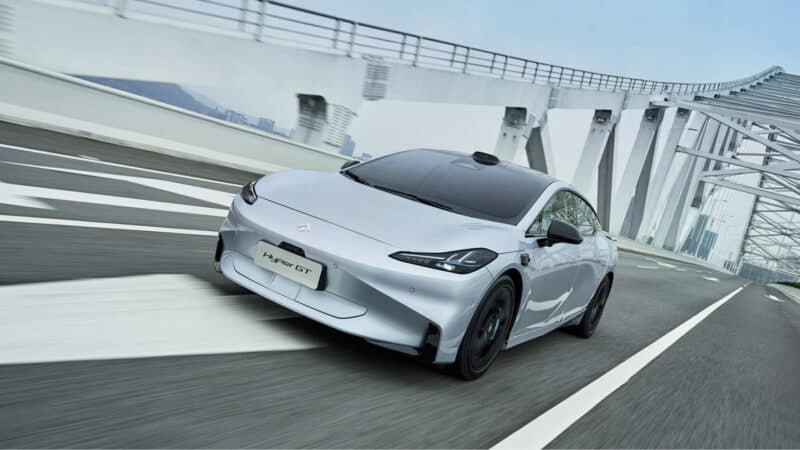 Speaking about the powertrain of the Aion Hyper GT, it has several options. The entry level car has a single electric motor on the rear axle for 245 hp and 355 Nm. With it on board, the Hyper GT accelerates from 0 to 100 km/h in 6.5 seconds. This e-motor is powered by a 60-kWh ternary (NMC) battery for 560 km of range. The RWD version can be also equipped with an LFP battery for 70 kWh and 600 km of range. This is the only version that supports the battery swap technology. As for the top battery version, it is ternary for 80 kWh and 710 km of range. It is paired with a more powerful e-motor for 340 hp and 430 Nm. It speeds up from 0 to 100 km/h in 4.9 seconds.
GAC battery swap stations main problem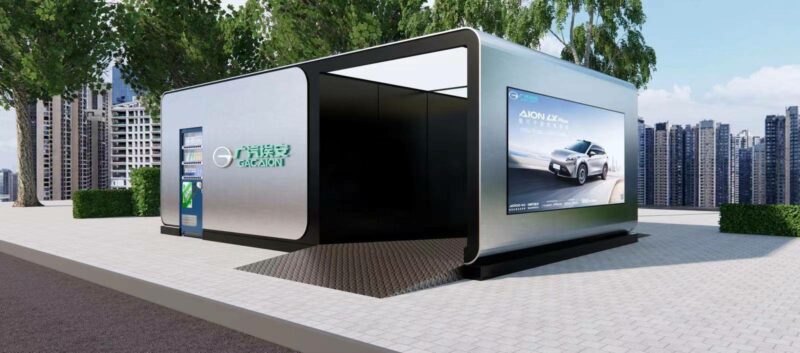 We have mentioned that only one trim level of the Hyper GT supports the battery swap system. Here, we should underline that GAC started to develop its battery swap business this year. It means that its battery swap infrastructure isn't developed well. In fact, GAC operates two battery swap stations in Guangzhou province, two in Shenzhou province, one in Shanghai, two in Hangzhou and one in Beijing. It means that there are only eight GAC battery swap stations in China at the moment. This fact eliminates the advantage of the trim level with a swappable battery.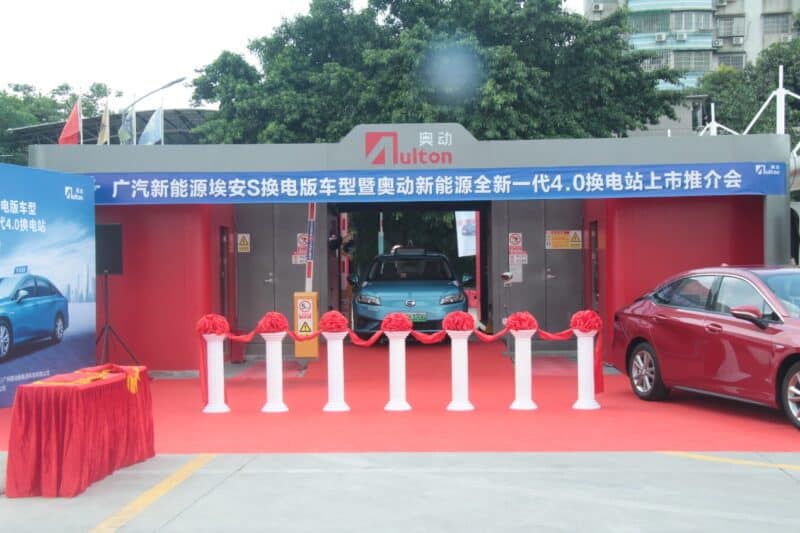 However, GAC wants to install up to 500 battery swap stations in China until 2025 (previously, GAC aimed to install 1,000, but they have suddenly changed their mind). This year, they want to install 180 stations. According to a company, its stations are quite efficient. They can swap the battery in 90 seconds. Its life cycle includes 8,000 battery swaps. Previously, GAC worked on the battery swap station jointly with Aulton company, one of the biggest battery swap station infrastructure developer. Nowadays, GAC runs its own battery swap project.
GAC Aion Hyper GT price range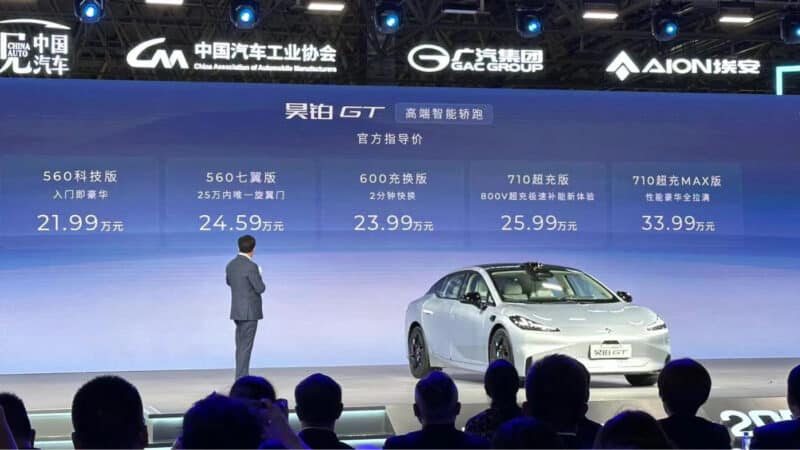 Back to the Aion Hyper GT, its price range remained the same with the cost that was announced in April this year. The Hyper GT has five trim levels with a price range of 219,900 – 339,900 yuan (30,370 – 46,950 USD). During the launch event, GAC made an announcement that one of the manufactured Hyper GT models became the 20 millionth NEV in China. This statement is quite difficult to prove or disprove. Anyway, it looks like a pure PR-move.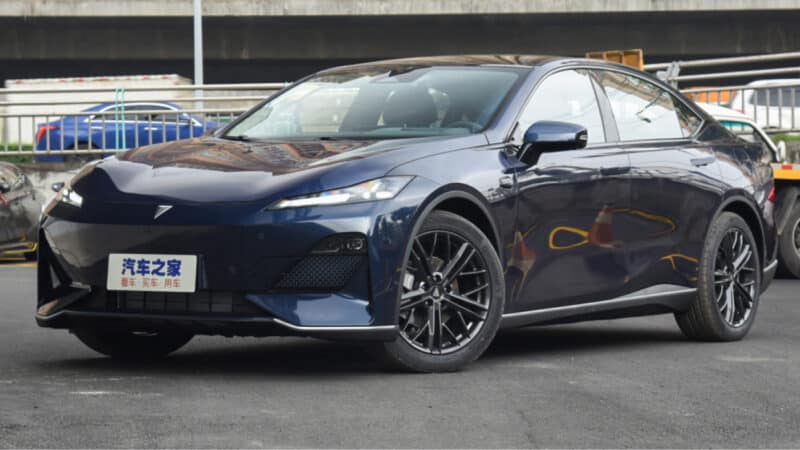 Speaking about the price tag of the GAC Aion Hyper GT, it looks like a pure bargain for the sedan with scissor doors, daring design and decent performance. But in fact, quite a lot of its competitors have the same price tag. For an example, the Deepal SL03 (BEV version) from Changan starts from 189,900 yuan (26,230 USD). The Neta S from Hozon Auto also starts from 189,800 yuan (26,230 USD). And the BYD Seal also starts at the same price tag. It means that the Hyper GT costs even higher than its main rivals. So, in fact, it isn't as cheap as you can imagine.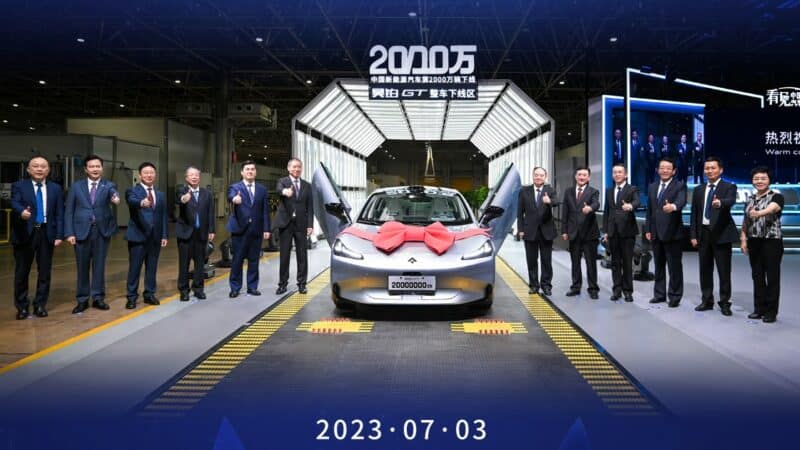 Source: GAC Aion, GAC Aion Weibo, Autohome (images credits), IT Home