The Hongqi L5 luxurious petrol-powered sedan got production permission from the Chinese Government. It is a giant car with a 4-liter V8 under the hood. The L5 is designed for Chinese high-rank officials' needs. However, it will be available "for everyone" with a sticker price of 5,000,000 yuan (680,000 USD).
Hongqi is a high-end brand under the state-owned FAW Group. Initially, it was born for the Chinese Communist Party high ranks' commutes. Later, Hongqi cars became available to everyone. It currently has three series. The first one is the H-series, which aims at the middle-to-high market segment. The second is the Q-series, which was designed for corporate customers. And the last one is the L-series, which comprises the most luxurious cars for governmental officials and exceptionally reach people in business.
Basics on the Hongqi L5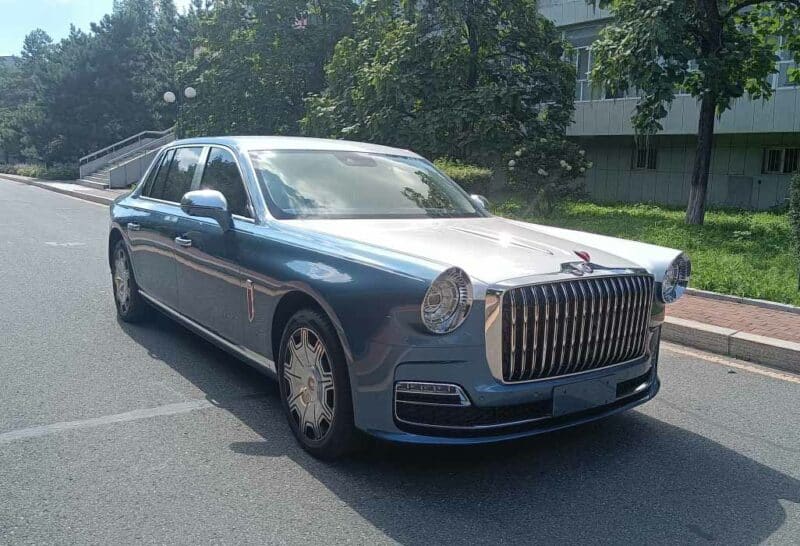 The Hongqi L5 is a four-door sedan with a distinguishing design language. Its styling is a considerable reference to the famous Hongqi CA770 state limousine. It has the same round headlights and a vast rectangular chrome-plated grille. On top of the bonnet line, the L5 has a red stripe and Hongqi logo. It also has brand logos on the front fenders. From the back, the L5 has a "红旗" (Hongqi) inscription. Brand's representatives claim that these characters are in Mao Zedong's handwriting.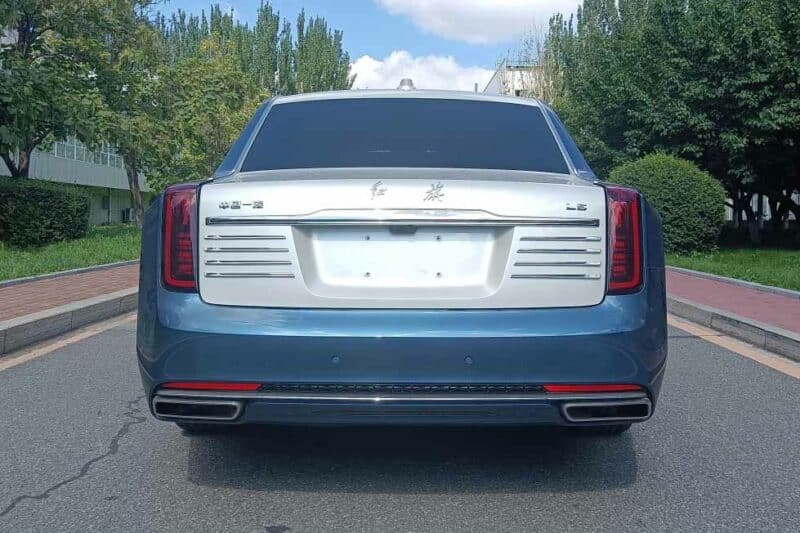 The dimensions of the Hongqi L5 are 5980/2090/1710 mm with a wheelbase of 3730 mm. It is 411 mm longer, 19 mm narrower, and 20 mm higher than the Mercedes-Benz Maybach S-Class Z223. So, the L5 is a massive beast. Its curb weight reaches 3150 kg. As for the gross weight, it is 3550 kg. Only four people can sit inside the car at the same time.

The front and rear tracks of the Hongqi L5 are 1785 and 1797 mm, respectively. Approach and departure angles are 16 and 14 degrees. The front and rear overhangs are 960 and 1290 mm, respectively. The Hongqi L5 rides on 275/45 R21 wheels.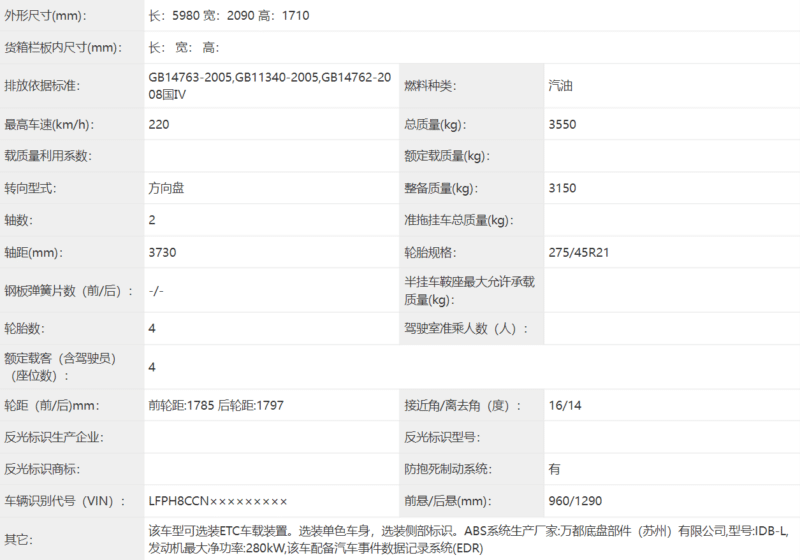 Under the hood, the Hongqi L5 has the 4-liter CA8GV40T-03 V8 for 387 hp. It is a modification of the ICE that powers the enormous LS7 SUV. Its manufacturer is FAW Group. However, it was designed by Hongqi. The top speed of the L5 reaches 220 km/h. It isn't enough for the car of the L5 size.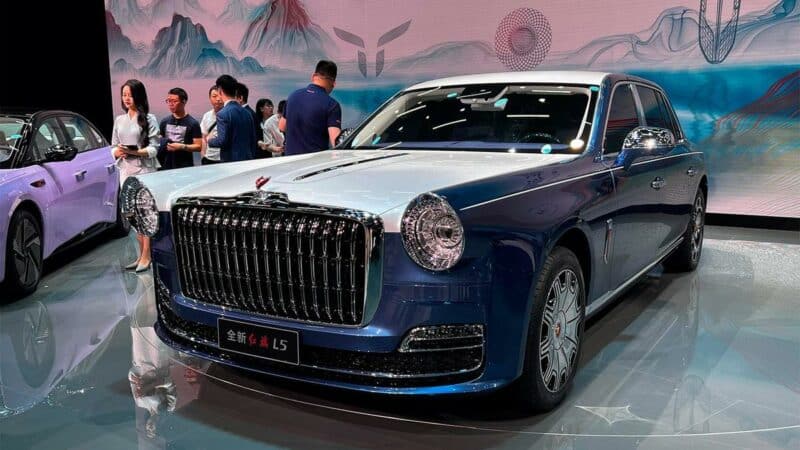 According to the previous information from the Hongqi officials, the price tag of the L5 will start at 5,000,000 yuan (680,000 USD). It is a tremendous amount of money. However, Hongqi probably has the strongest brand power in China. So, local billionaires can choose it over Maybach or Rolls-Royce.
Source: MIIT