BYD held a launch ceremony in Budapest on October 17. Shenzhen-based automakers started selling three all-electric models – Atto 3, Dolphin, and Seal through local dealers.
BYD uses a traditional dealership network for its expansion, and Hungary is no exception. They partnered with two local dealers: Duna Autó and Wallis Motor. BYD will also open two brand stores in Budapest on October 19.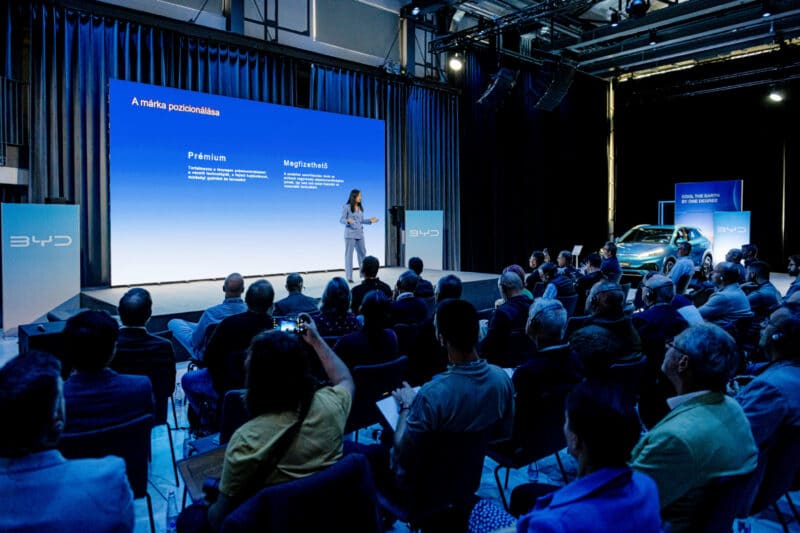 BYD announced its EV push into Europe in 2022 at the Paris Motor Show, and since then, it has entered 19 European countries. Hungary is the first Eastern European country where BYD started sales of passenger EVs.
For BYD, Hungary is nothing new. They established their first plant for the production of electric vehicles in 2017 in Komárom, in the north of the country, right on the border with Slovakia. The factory is responsible for R&D and production of electric buses and other battery products.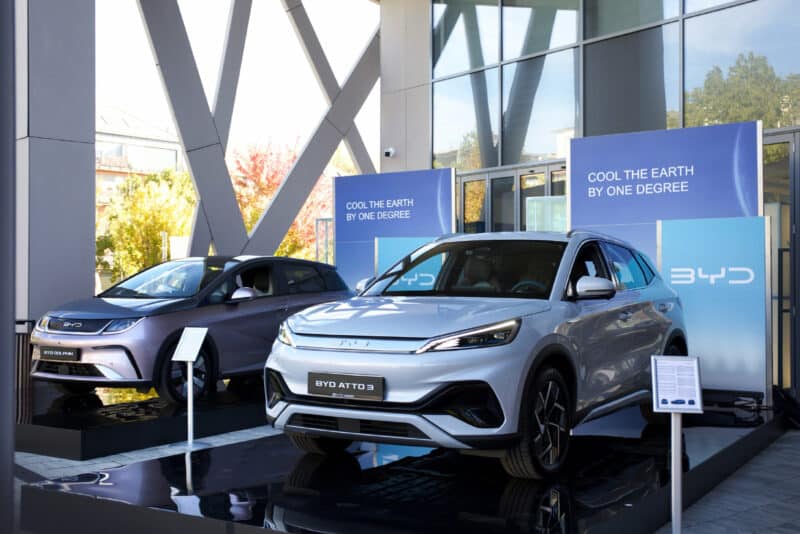 Michael Shu, BYD Europe CEO, said: "It is of special importance for the manufacturer that their electric cars are now officially available in Hungary. BYD has deep-rooted experience in Hungary through its BYD eBus business and the Komárom plant."
Hungary is very popular for Chinese EV and battery manufacturers. Nio has its battery swap station factory near Budapest. CATL will invest 7.6 billion USD to build a 100 GWh battery plant and another Chinese battery maker, Sunwoda, announced in July it will also construct a factory there.
Atto 3 will start in Hungary at 13,997,900 forints (38,400 USD) for the Comfort version with a 60.48 kW LFP Blade battery and 150 kW motor and a claimed consumption of 15.6 kWh/km. WLTP range is 420 km.
BYD Dolphin starts at 10,978,900 forints (30,100 USD) and offers a 44.9 kWh battery good for 427 km WLTP range and a 70 kW electric motor. It also offers more powerful versions with 130 kW and 150 kW motors and 60.49 kW battery; the top trim level Dolphin costs about 13.5 million forints.
The most sporty EV BYD brought to Hungary is Model 3 competitor BYD Seal. It is AWD with a 390 kW motor and 670 Nm peak torque. It packs an 82.5 kWh battery good for the 570 WLT range and can do 0-100km/h in 3.8 seconds. The top trim level cost 19,212,900 forints (52,800 USD).
All models are underpinned by e-platform 3.0. So what is the next stop, Poland, Czechia, Slovakia? Let us know what you think!
Source: BYD