In the latest press release, NIO has confirmed that it is working on its first overseas plant in Europe. It will serve as the manufacturing, service, and R&D center of NIO's power products. This plant will manufacture battery swapping stations. It will help NIO enter European markets.
Previously, a lot of rumors emerged around overseas NIO plants. Some media even reported that it is preparing a factory in the U.S. But NIO never confirmed those reports. And now, it has officially unveiled that it is currently working on its first overseas plant in Europe. Moreover, this project will finish soon as NIO Power Europe Plant will start operating in September. Let's get to know the first NIO plant better.
First NIO Power Overseas Plant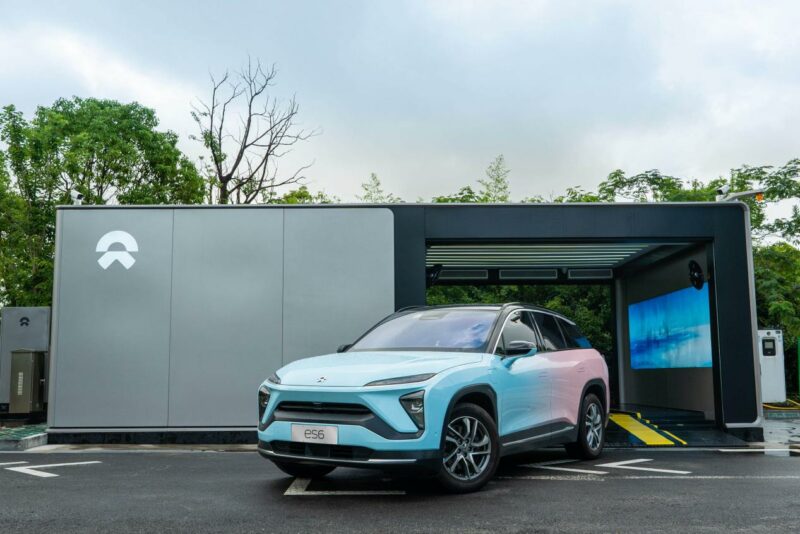 Péter Szijjártó, Minister of Hungarian Foreign Affairs and Trade, and Hui Zhang, Vice President of NIO Europe Office, jointly shared information about the NIO Power Europe Plant. According to them, this plant is invested by NIO in Pest megye. It has a footprint of about 10,000 square meters. As mentioned, it will serve as the manufacturing, service, and R&D center of NIO's power products in Europe, with its primary business covering the manufacturing and after-sales service of battery swapping stations, training for power operations in Europe, and the R&D of power products. It means that the first NIO overseas plant will produce battery swapping stations, not cars.
The new plant will help NIO with developing in European markets such as Germany, the Netherlands, Sweden, and Denmark.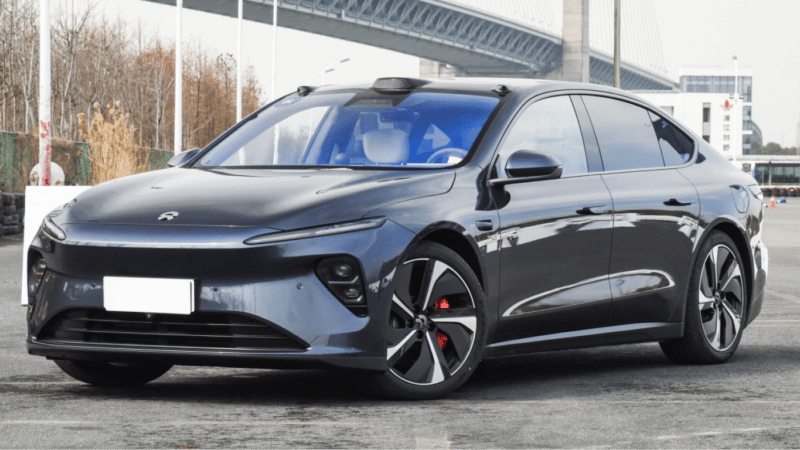 Nowadays, NIO battery swapping stations are primarily located in China. NIO has already built 1,039 stations there. Moreover, NIO has 10,000 charging piles in China. Its major goal is to launch 4,000 swapping stations globally by the end of 2025. Previously, NIO mentioned it will deploy at least several hundred battery swapping stations in Europe by the end of 2025. Anyway, NIO may face some problems with spreading battery swapping stations in Europe. It is a different environment than China in terms of infrastructure, and swapping still doesn't have a proof of concept here. Only two European swap stations are in Norway so far, so it is still waiting for us to find out if the EU market will adopt this concept.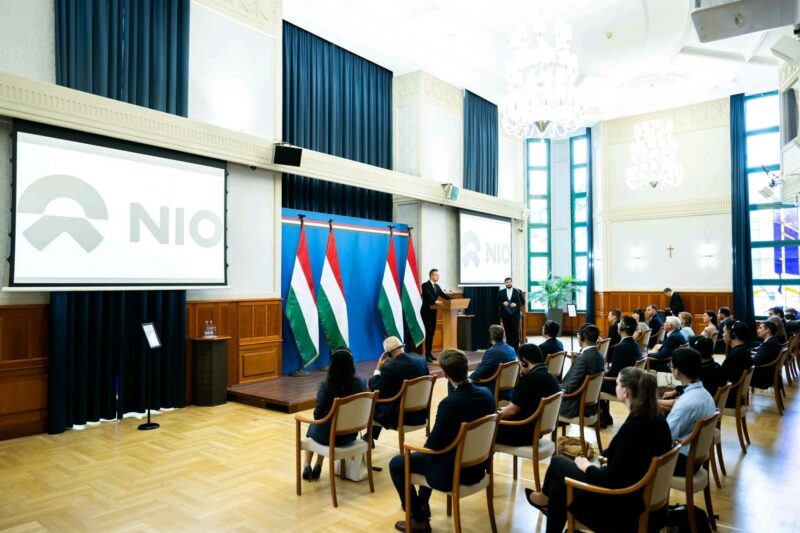 The exact location of the NIO Power Europe Plant is Biatorbágy, 20 km from Budapest. "Investments in this project are valued at 15 million EUR (15.3 million USD), and the Hungarian government provides a subsidy of around 4 million EUR. NIO Power Europe Kft, the Hungarian subsidiary, is already hiring people such as Quality Supervisor – Power Swap Station Factory," told Pal Negyesi, managing director of automotive consultancy company CEauto, to CarNewsChina.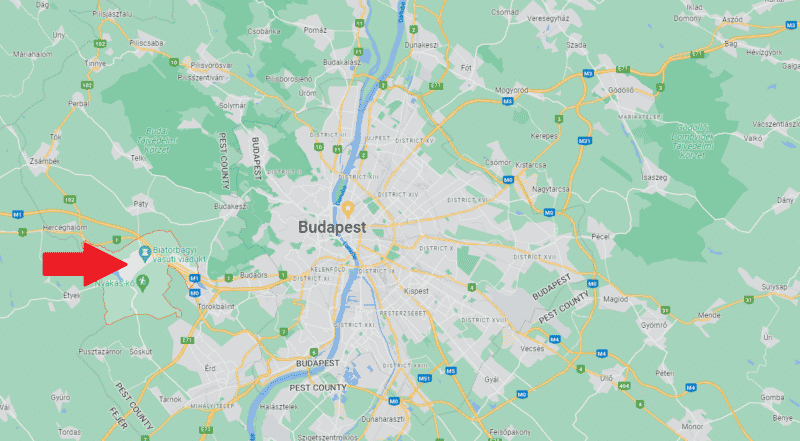 Moreover, Hui Zhang, NIO Vice President, said on LinkedIn, "Today marked one of my most exciting days at NIO." Zhang also mentioned that the first battery stations will roll off the production line in Q3 and confirmed NIO's goal is to deploy 1,000 battery swapping stations outside China by 2025.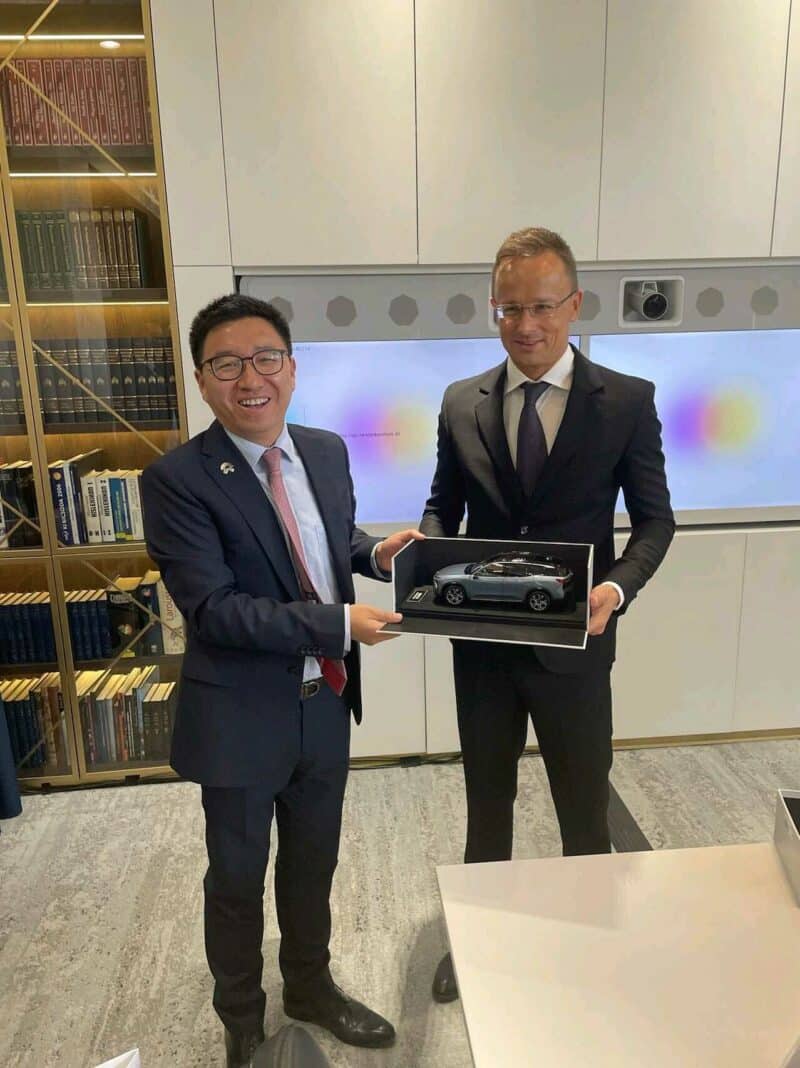 Worth mentioning that NIO had already entered Norway with the ES8, bringing its NIO Life, Power Swap Station, and NIO House to the country in 2021. NIO also plans to launch in the German market and expand in other EU countries. The first model in Germany will be the NIO ET7 electric sedan. We will keep an eye on NIO's further plans in Europe, so stay tuned!