Great Wall Motor (GWM) is the first Chinese automaker to submit materials for an EU anti-subsidy investigation into imports of battery electric vehicles (BEV) from China. Feng Mu, GWM President, shared the news on his social media profile and specified the company sent the documents on October 11.
"China's auto overseas expansion will be bumpy, but our commitment is unshakable, and we will accelerate the pace of entering new markets," Mu added.
In the EU, GWM sells a single BEV under the ORA brand – ORA Funky Cat (Good Cat in China). They have already entered Germany and Sweden; they have also entered the United Kingdom outside the EU. The company also teases its other brand, Wey, which focuses more on PHEVs.
In September, GWM registered 333 EVs in Germany, down 85% from 2211 units in August, taking fourth place among Chinese EV brands after Smart, MG, and Polestar.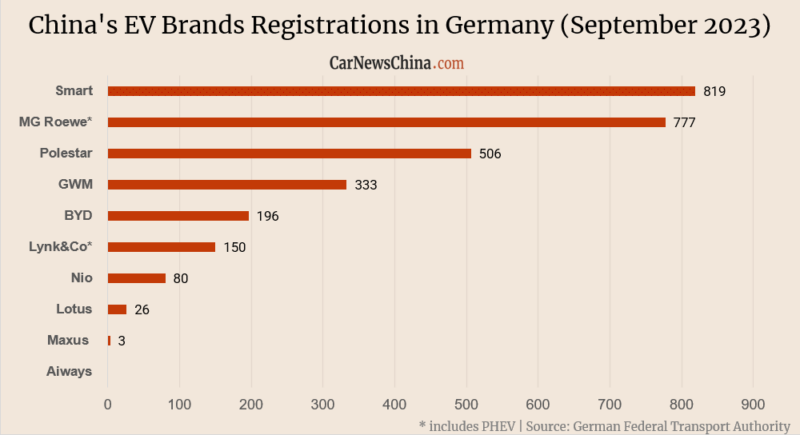 Earlier this month, BYD's Executive VP, Stella Li, said in an interview that despite the EU launching an investigation into Chinese EVs, BYD will continue to strive for solid growth in Europe.
The President of the European Commission, Ursula von der Leyen, formally announced the anti-subsidy probe on September 13 and was officially launched on October 4. "We will do this in full respect of our EU and international obligations – because Europe plays by the rules, within its borders and globally. This anti-subsidy investigation will be fair and fact-based," Von der Leyen added.
However, not all European automakers are happy about the investigation. Oliver Blume, Volkswagen Group CEO, suggested that competition is more important than regulation.
"When you have strong competition, you must improve yourself; you can't rest on what you have achieved," said Blume. "I am a supporter of worldwide trade because that is a big advantage for all countries to bring wealth, to improve the economic situation of each country."
For Volkswagen, China is its largest market. The company sold there 2.2 million vehicles in 2022. Volkswagen also invests in Chinese startups, buying a 5% stake in Xpeng, its latest move. In 2021, Volkswagen also raised its share in Chinese battery maker Gotion to 26%. In 2023, Gotion became a VW battery supplier outside China. VW has two main joint ventures in China with state-owned SAIC and FAW automakers. It means you can choose between SAIC VW or FAW VW made cars when you buy a Volkswagen in China, based on what factory you prefer. SAIC Volkswagen also became China's first automaker to sell 22 million cars.
China has also protected its market in about the last 50 years. Any automaker who wanted to enter it and produce cars there had to establish a 50:50 joint venture with a local automaker. That ended in 2017 when Tesla announced it would enter the Chinese market and build a plant in Shanghai without a local partner as the requirement was lifted.